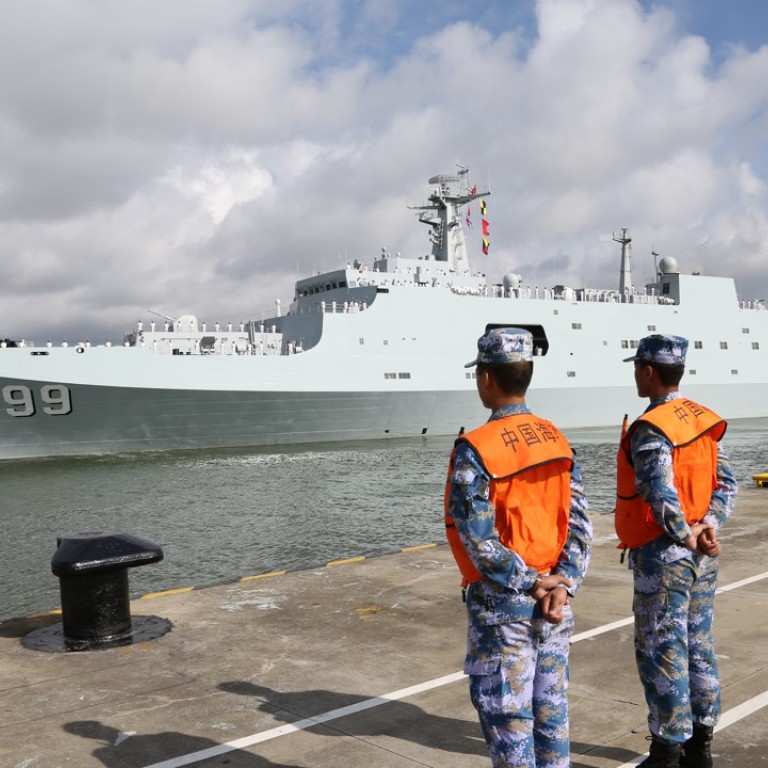 China sends troops to first overseas naval base in Djibouti
Military began construction of the 'logistics facility' in the Horn of Africa last year
Ships carrying Chinese military personnel for Beijing's first overseas military base, in Djibouti in the Horn of Africa, have left China to begin setting up the facility, the state news agency Xinhua reported.
Djibouti's position on the northwestern edge of the Indian Ocean has fuelled worries in India that it would become another of China's "string of pearls" of military alliances and assets ringing India, including Bangladesh, Myanmar and Sri Lanka.
China began construction of a logistics base in strategically located Djibouti last year that will resupply naval vessels taking part in peacekeeping and humanitarian missions off the coasts of Yemen and Somalia, in particular.
This will be China's first overseas naval base, although Beijing officially terms it a logistics facility.
Xinhua said in a short report late on Tuesday the ships had departed from Zhanjiang in southern China "to set up a support base in Djibouti".
Navy commander Shen Jinlong "read an order on constructing the base in Djibouti".
It did not say when the base might formally begin operations.
Xinhua said the establishment of the base was a decision made by both countries after "friendly negotiations and accords with the common interest of the people from both sides".
"The base will ensure China's performance of missions, such as escorting, peacekeeping and humanitarian aid in Africa and west Asia," it said.
"The base will also be conducive to overseas tasks including military cooperation, joint exercises, evacuating and protecting overseas Chinese and emergency rescue, as well as jointly maintaining security of international strategic seaways," the report added.
Djibouti, which is about the size of Wales, is located at the southern entrance to the Red Sea on the route to the Suez Canal. The tiny, barren nation sandwiched between Ethiopia, Eritrea and Somalia also hosts US, Japanese and French bases.
There has been persistent speculation in diplomatic circles that China would build other such bases, in Pakistan for example, but the government has dismissed this.