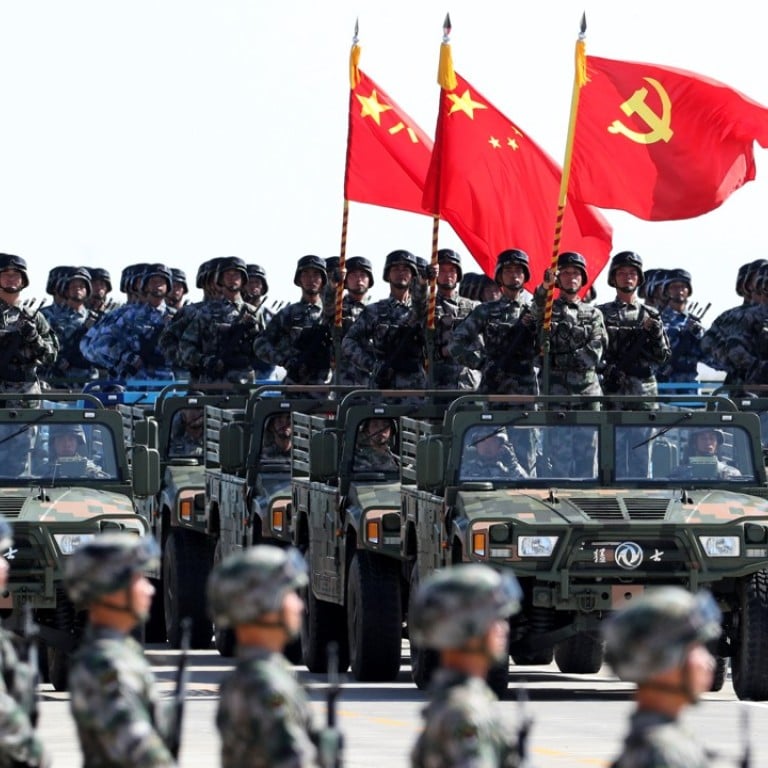 What's driving Chinese President Xi Jinping's military modernisation push?
World-class army seen as key component of national rejuvenation, but political power also part of the equation
From a rebel force 90 years ago to today's multipronged military machine, China's army – the world's biggest – is marching rapidly into a new era to the drumbeat of President Xi Jinping.
The People's Liberation Army (PLA) showed off the hardware achievements of its military modernisation at an anniversary parade in Inner Mongolia on Sunday, with analysts saying the show of force reflected Xi's ambition to emulate the power of predecessors Mao Zedong and Deng Xiaoping.
Xi, the Communist Party general secretary who also chairs the PLA's controlling Central Military Commission, realised that the army's capabilities were threatened by corruption and poor morale soon after he took the helm in late 2012 and he introduced a string of reforms to rectify the situation.
He has combined national rejuvenation, military modernisation, ideological purity and a crackdown on graft in a potent mix of appeals designed to boost the army's fighting spirit.
"To achieve the dream of the great rejuvenation of the Chinese nation, we must quicken the pace of building the people's army into a world-class army," Xi said in a speech in Beijing on Tuesday marking the army's 90th anniversary. "To build a strong army, we must unswervingly adhere to the party's absolute leadership over the army."
The PLA was not well-equipped in its early days, but it was known for its discipline and fighting spirit.
In his speech, Xi harked back to the PLA's role in boosting China's international prestige during the Korean war in the early 1950s. However, it has not fought in a war for almost 40 years – focusing for much of that time on money-making opportunities – and lost its edge, clinging to outdated military methods.
To shake things up and restore morale, Xi launched the first massive crackdown on corruption in the PLA and embarked on an unprecedented reorganisation of its structure.
The graft crackdown, which brought down former CMC vice-chairmen Guo Boxiong and Xu Caihou and numerous followers, was supported by the public and many army heavyweights because everyone realised Guo and Xu were just the tip of a military corruption iceberg.
"It was an open secret in coastal cities that submarines and other PLA Navy warships were used for smuggling cars, home appliances and even fuel from overseas when China started opening up in the 1980s and 1990s," a former Guangdong province official told the South China Morning Post.
The genesis of Xi's response was outlined in one of the episodes of a 10-part television series, Carrying ­Reform Through to the End, that was broadcast by China Central Television (CCTV) last month. "What I think the most about is ... can our army still unswervingly stick to the party's absolute leadership? Can it be remoulded to win battles? Can commanders from all levels be capable of leading troops to fight?" it quoted Xi as saying.
When China opened up in 1978 to concentrate on economic development, then paramount leader Deng Xiaoping ordered the PLA to "give way for economic reforms" and cut the defence budget while allowing PLA officers to profit from services in order to achieve greater self-sufficiency.
The prerogative led to the whole army's extensive involvement in economic affairs until 1998 when, with the defence budget growing at a double-digit clip after two decades of economic development, then president Jiang Zemin banned the army from running for-profit operations.
However Jiang, the CMC's first civilian chairman, failed to root out corruption because he was unable to rein in military heavyweights. His successor, Hu, was even treated as a mere figurehead by his two deputies, Guo and Xu.
In his 2014 memoir Duty: Memoirs of a Secretary at War, former US defence secretary Robert Gates said Hu appeared to be caught unawares when China's first stealth fighter jet, the J-20, made its maiden flight during his trip to Beijing in January 2011, adding that Xi had greater control of the military than Hu.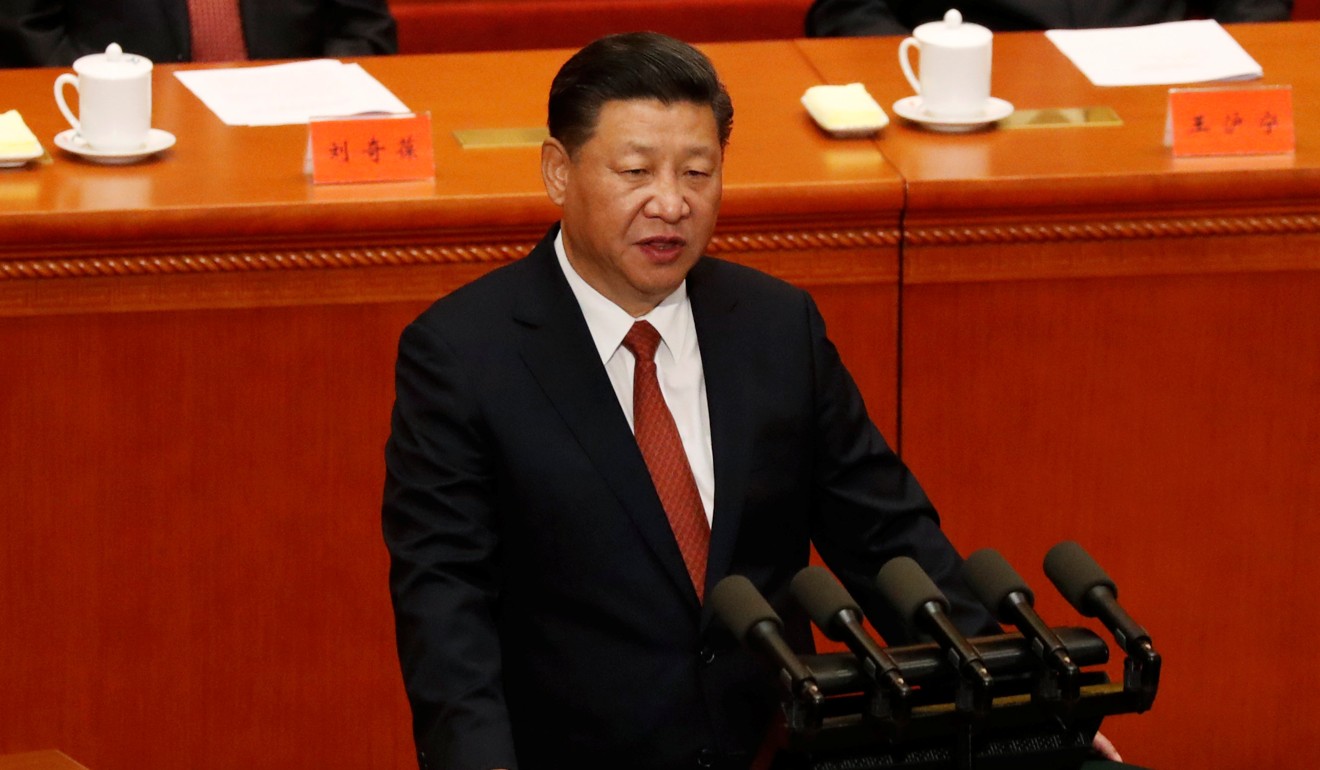 Xi, the second son of late vice-premier Xi Zhongxun, was personal secretary to then defence minister Geng Biao from 1979 to 1982. A 27-year-old junior official in 1980, he accompanied Geng on a trip to the United States, visiting the Pentagon and inspecting a US aircraft carrier, state media reported.
"As a child of a first-generation Chinese revolutionary who believed political power grew out of the barrel of a gun, Xi realised the vital importance of military power to a party regime," Shanghai-based military commentator Ni Lexiong said. "Xi knew the PLA was facing the worst corruption in its history, since the Nanchang uprising. If he failed to rescue it and rebuild the spirit, the party would collapse."
In one of his biggest military restructuring moves, Xi scrapped the PLA's four former headquarters – General Staff, General Political, General Logistics and General Armaments – which were described by the CMC as four independent kingdoms bent for decades on accumulation of power. Their roles were divided up among 15 new functional units under the CMC.
The plan was supported by 90 per cent of military advisers before its implementation, the CCTV documentary said.
Xi also reshaped China's seven military commands into five theatre commands, and announced in September 2015 the PLA would shed 300,000 personnel, cutting the army's size to 2 million troops.
The overhaul also sounded the death knell for more than 200 division-level units and more than 1,000 regiment-level organisations. More than 30 per cent of military officers were laid off, while hundreds of generals were ordered to report for new duties in three days, according to CCTV.
Chen Daoyin, a political scientist at Shanghai University of Political Science and Law, said the overhaul was aimed at reshuffling the PLA's leadership and command system.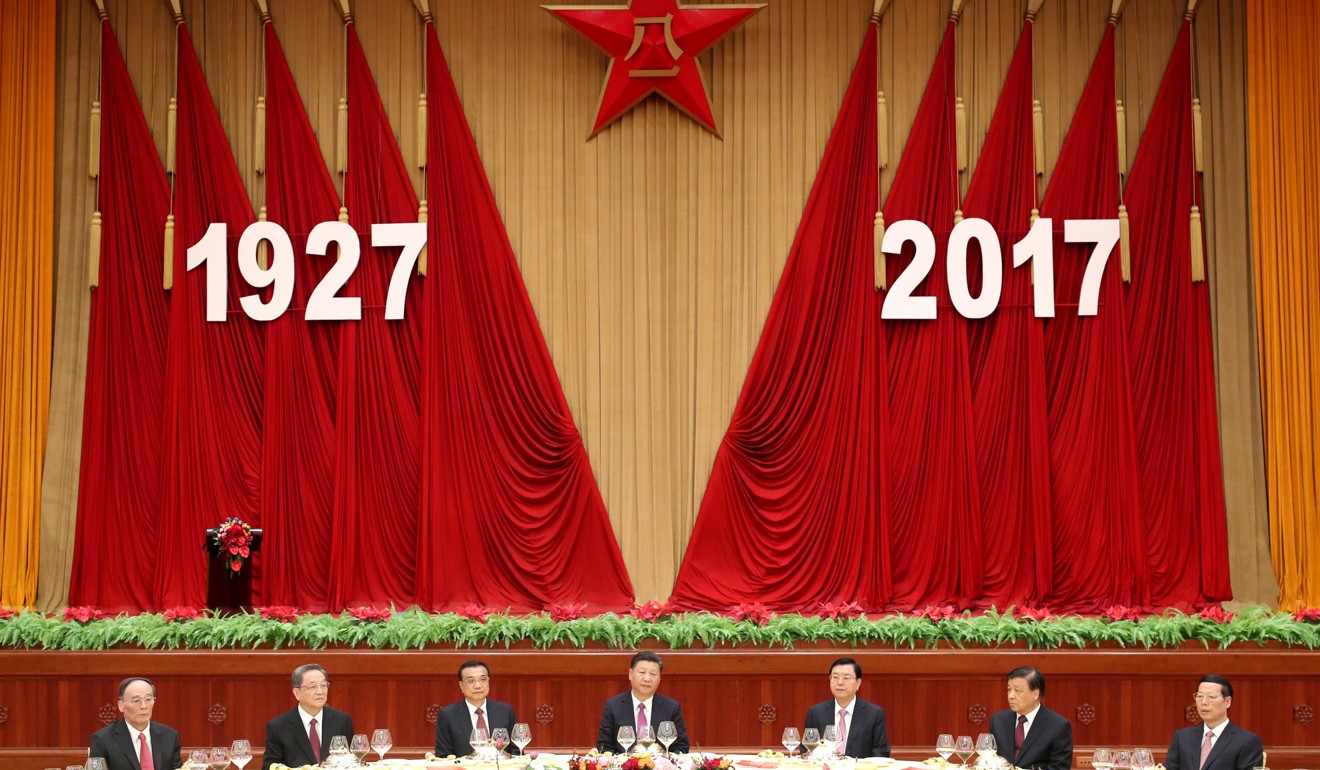 "Xi is using the anti-graft campaign as a tool to tackle political rivals in the army, while using military reform to establish his personal prestige," Chen said, adding that Xi had proven more audacious and innovative than Mao and Deng when reforming the military.
"Mao set up the PLA, Deng only made do and repaired the original system, while Xi innovated the whole structure, taking it way beyond the one created by Mao."
The PLA traces its roots back to the August 1 Nanchang uprising in 1927 – the first shots fired by the Communists against the then Nationalist regime – with the PLA's precursor, the Red Army, then founded to counter the government's crackdown on the Communists.
Mao was a believer in "human wave tactics" – overwhelming numerical advantage – and the PLA's size peaked at 6.6 million personnel in 1969 as the relationship between Beijing and Moscow worsened following a border conflict along the Ussuri River on Zhenbao Dao, also known as Damansky Island.
From the 1980s, when Deng returned to power, the PLA went through regular downsizing, with at least four rounds of cuts as part of military modernisation halving the size of the army to 3 million in the 1990s. By 2005, following further cuts by Jiang and Hu, it had been reduced to 2.3 million.
But through the cuts and reorganisations, one thing has remained the same: the PLA's core credo of "listening to the party". Chen said it was something Xi had firmly embraced because it would help him coalesce his roles as party chief and president and increase his power.
Xi also realised the PLA's original Soviet model was incapable of dealing with global challenges and the complexity of international developments, he added.
"Xi needs a combat-ready military to help him deal with various challenges in the international community because China has abandoned Deng's 'keeping a low profile' strategy, instead pursuing a new policy of 'striving for achievement'," Chen said.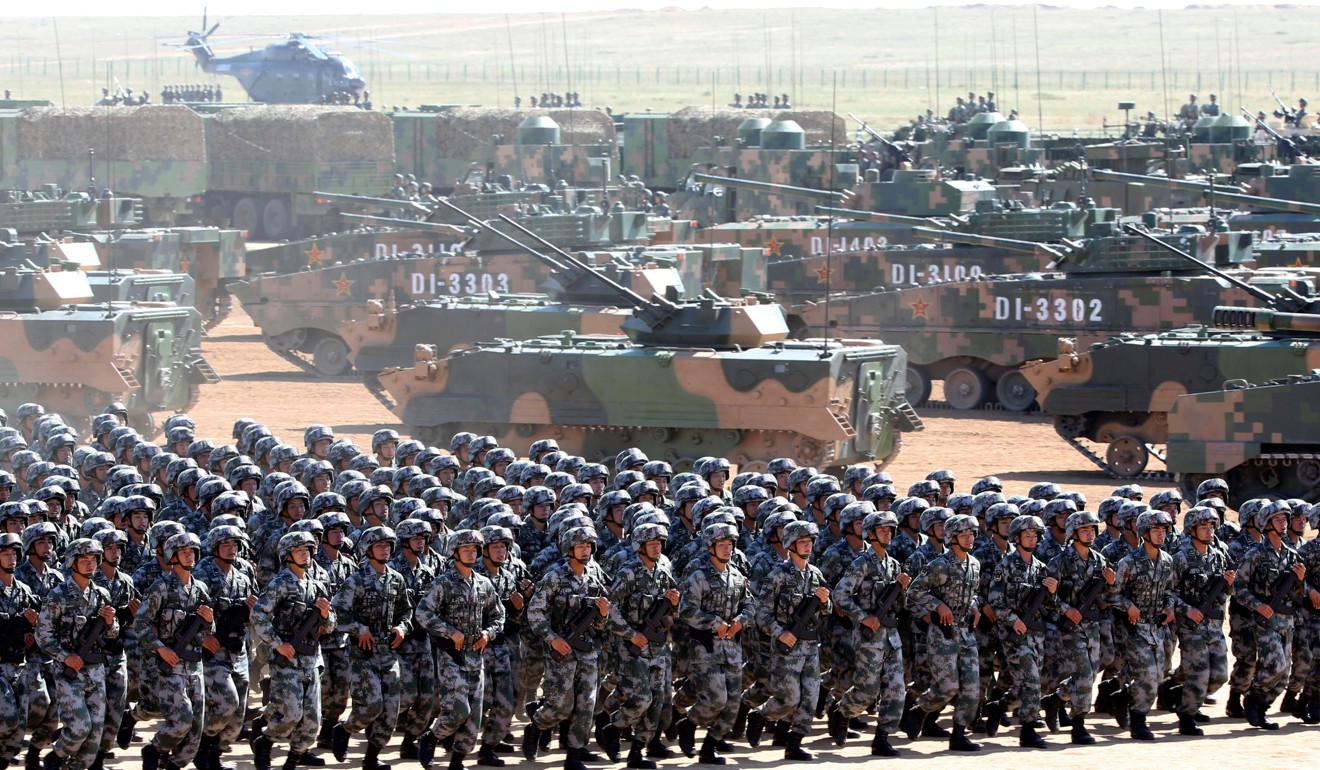 Ni said Xi's visit to the US with defence minister Geng in 1980 had made him keenly aware of the military benefits of advanced technology.
"That's why Xi has paid high attention to China's weapon's build-up," Ni said.
Many cutting-edge weapons and platforms have been developed by the PLA over the past five years, including the Type 001A, China's first home-grown aircraft carrier, the Type 071 landing helicopter dock, the J-20 stealth fighter and the new generation J-16 strike fighter.
Macau-based military expert Antony Wong Dong said that based on today's hardware, no one could doubt that the PLA's combat capability had improved.
"But it's still too early to conclude that the army has become a real combat-ready force", he said, given that potential foes included Japan and the US and that the PLA had not fought an actual war since the 1979 conflict with Vietnam.
"We don't know whether the morale of the PLA's commanders and officers has suffered due to the ongoing and massive anti-graft campaign," Wong said.
In his speech on Tuesday, Xi said an army's discipline was as important as its weapons.
"The power of an army is not just about its size and weapons, but also its discipline," he said. "An army without discipline is just a disorderly crowd."
Wong said Xi's bolstering of the party's supreme control over the PLA meant any hope for its transformation into "a real national military is even more remote now".
"It's impossible for the PLA to rid itself of the historical imputation of its participation in the bloody crackdown on the pro-democracy Tiananmen movement in 1989 if it is still a force belonging to the party," he said.