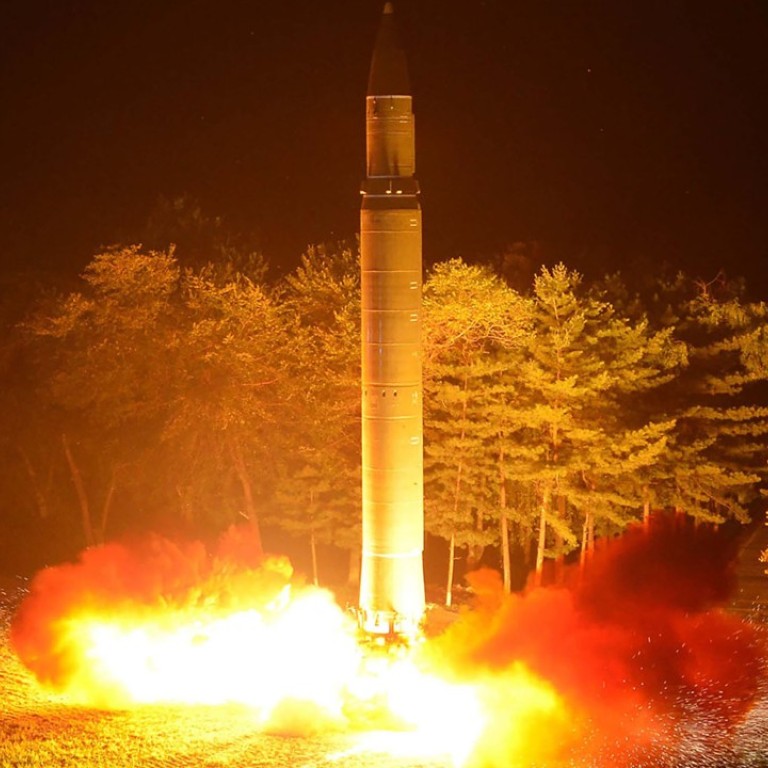 North Korea could have up to 60 nuclear weapons by 2021, US think tank concludes
Pyongyang would have produced 13 to 30 nuclear weapons by the end of 2016, according to report by Institute for Science and International Security
David Albright, founder and president of the Institute for Science and International Security, a Washington-based security think tank, said the "worst case" estimate of 60 nuclear weapons would involve the operation of the Experimental Light Water Reactor, a type of thermal-neutron nuclear reactor, at Yongbyon where North Korea's major nuclear facility is located, about 90km north of Pyongyang.
This assessment comes after North Korea claimed two successful intercontinental ballistic missile tests in July. The hermit state further escalated the regional security crisis by announcing on Thursday it was completing plans by mid-August to fire four intermediate-range missiles over Japan to land near the US Pacific island territory of Guam, Pyongyang's state-run KCNA news agency reported.
The KCNA report also called US President Donald Trump's latest comments "a load of nonsense". Trump said on Tuesday that any threats by Pyongyang would be "met with fire and fury like the world has never seen".
Albright speculated that by the end of 2016, North Korea would have produced 13 to 30 nuclear weapons, based on the estimates of the reclusive nation's production and use of plutonium and weapon-grade uranium. It also may have a handful of plutonium-based warheads for its Nodong ballistic missile capable of reaching targets within a medium 1200km range, including South Korea and Japan.
Albright said earlier this week "it is uncertain, and there are reasons to doubt, that North Korea can yet build reliable, survivable warheads for ICBMs". The US Defence Department in late July suggested that Pyongyang would be able to field a reliable, nuclear-capable ICBM as early as next year with atomic weapons that could strike North American cities, the Washington Post reported.
Albright disputed the Pentagon's assessment: "I do not assess that North Korea could build a reliable, nuclear-capable ICBM as early as next year," he said in an email to the South China Morning Post. "However, by 2020, on its current trajectory, I assess that North Korea could master building a warhead that could be delivered to the United States in an ICBM and would have a good chance of detonating over a target. By then, it could also build a number of such warheads and missiles."
This article appeared in the South China Morning Post print edition as: North's growing arsenal