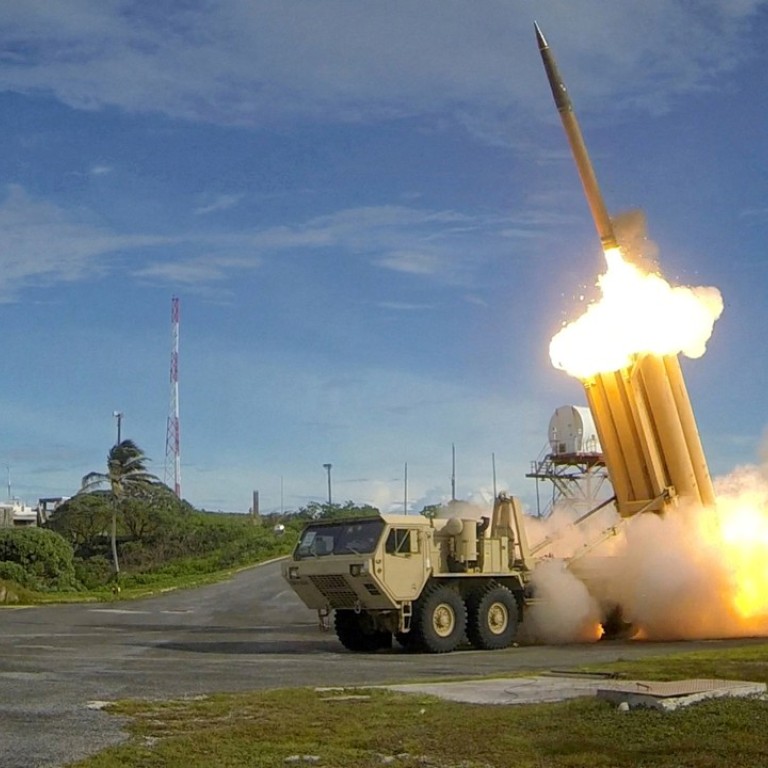 US 'moving forward' with THAAD deployment in South Korea as North Korean crisis grows
US decision to push ahead with missile defence system comes as North Korean leader Kim Jong-un is reportedly reviewing details of his Guam strike plan
The US and South Korea are "moving forward" to deploy a US missile defence system on the Korean Peninsula, the US Defence Department said, as the North Korean nuclear crisis worsens after Pyongyang announced a plan to fire four missiles near US Pacific island territory Guam.
The announcement came as North Korea reportedly said leader Kim Jong-un was briefed on plans for missile tests near Guam.
Col. Rob Manning, a Pentagon spokesman, told reporters that a Terminal High Altitude Area Defence, or THAAD, missile system "got initial intercept capability" in May and the US military "continues to build on that capability". THAAD can shoot down the intermediate-range missiles that North Korea said it plans to fire over Japan and land near Guam.
When asked about the US's military options against Pyongyang's Guam strike plan, Manning said: "We have been continuing to watch very closely. Our forces on the Korean Peninsula and throughout the region are ready to deal with any North Korean threat. "
The new THAAD development comes as Marine Corps General Joe Dunford, chairman of the US Joint Chiefs of Staff, concluded his first three-stop visit in South Korea and arrived in Beijing on Monday. His last visit is Japan. North Korea's nuclear and missile programme is high on his agenda.
Dunford played down the US's military options, saying that being prepared against North Korea would be for when diplomatic and economic sanctions failed, the office of South Korea's president said.
Dunford told reporters that he and South Korea President Moon Jai-In "did not talk about the specific timeline" for THAAD's full deployment during their meeting in Seoul, according to US broadcaster Voice of America. In a joint opinion article published Monday in the Wall Street Journal, US Secretary of Defence Jim Mattis and Secretary of State Rex Tillerson commended South Korea's new government for "moving forward with the deployment of US Terminal High-Altitude Area Defence."
Manning said the purpose of Dunford's visit is to work with South Korea and Japan to "achieve a complete, verifiable, and irreversible denuclearisation of the Korean Peninsula". "He conveyed the US's readiness to use the full range of military capabilities to defend our allies and US homeland," Manning added.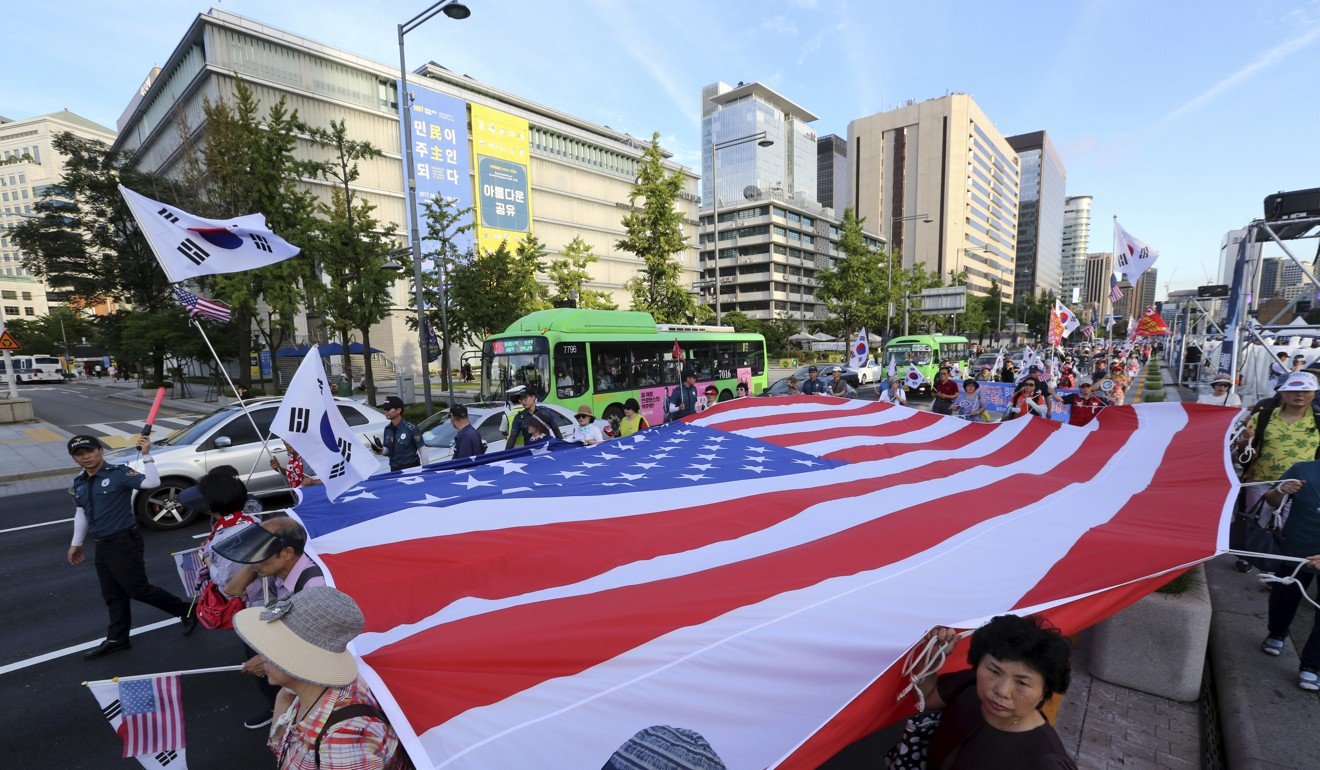 In Beijing, Dunford will be hosted by his Chinese counterpart, General Fang Fenghui, chief of the Joint Staff Department. "The visit underscores US interest in further developing military-to-military relationships between the United States and China," a statement from the chief's office said.
China has consistently opposed the deployment of THAAD in South Korea. China's United Nations Ambassador Liu Jieyi told the UN Security Council in early August: "The deployment of the THAAD system will not bring a solution to the issue of [North Korea's] nuclear testing and missile launches."