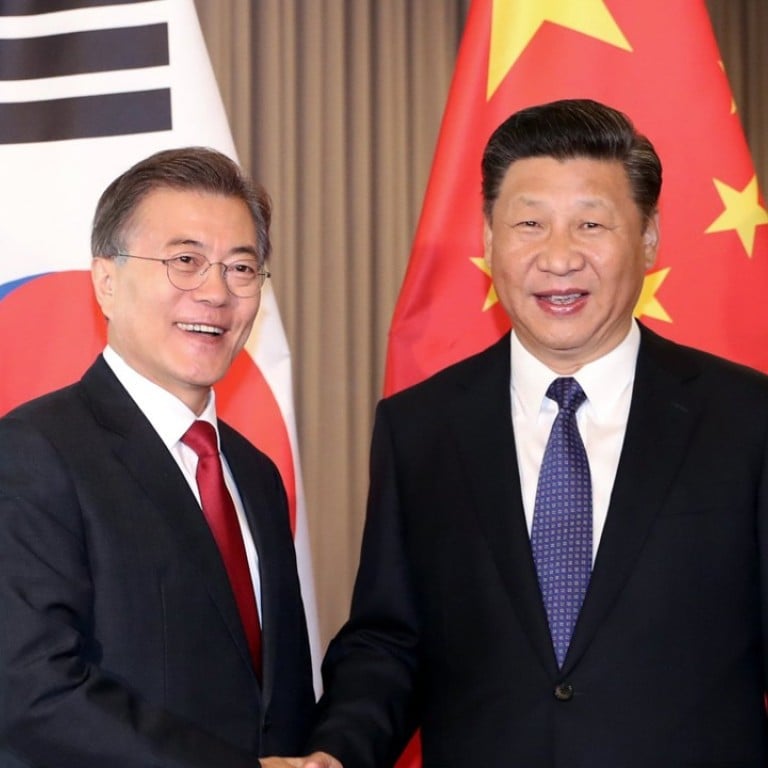 Xi, Moon exchange conciliatory notes as China, South Korea move to mend ties on diplomatic anniversary
Celebrations low-key amid protracted row over Seoul's deployment of US missile defence system
China and South Korea marked the 25th anniversary of their diplomatic ties on Thursday with a low-key exchange of messages amid a protracted row over Seoul's deployment of a US missile defence system.
Chinese President Xi Jinping sent a congratulatory message to his South Korean counterpart Moon Jae-in, vowing concerted efforts to address their differences, state-run Xinhua news agency reported.
Xi also noted that the two nations had together made positive contributions to regional peace and development, the report said, without elaborating.
Moon also sent a message to Xi, expressing the hope that the two countries will have more "substantial" and cooperative ties in the future, the South Korean foreign ministry said.
Chinese Foreign Minister Wang Yi meanwhile told his South Korean counterpart Kang Kyung-wha that the two nations should work together to tackle the root causes of North Korea's nuclear ambitions.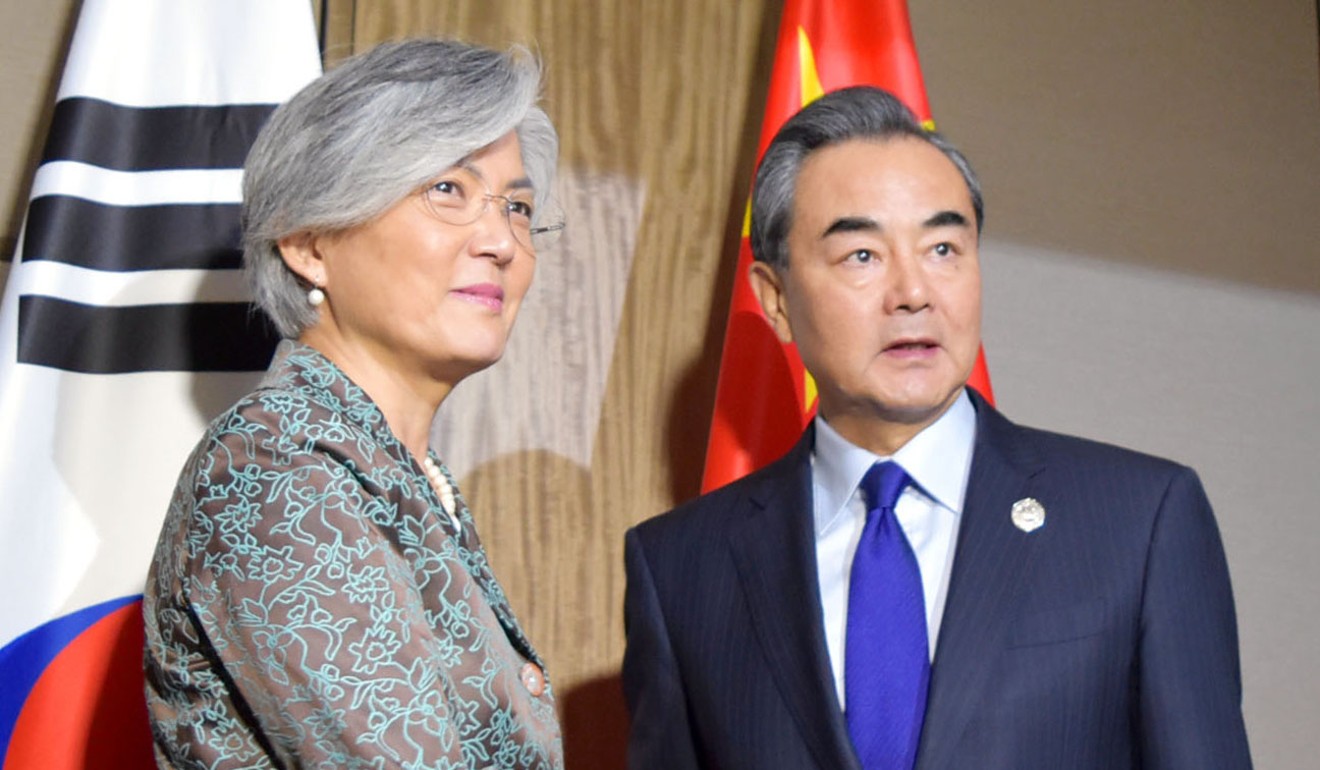 The anniversary comes at a tense time for the two countries after Seoul agreed to deploy the Terminal High Altitude Area Defence anti-ballistic missile system known as THAAD.
South Korea says the technology is needed to protect against the threat of missile strikes from North Korea, but China argues the system poses a threat to its own security.
The row prompted China to stop tour groups going to South Korea in March, while Chinese boycotted stores owned by South Korean firm Lotte after it was revealed that it had allowed the missile shield to be installed on its land.
Diplomats and experts from China and South Korea said more communication was needed to rebuild trust between the neighbours, but it would not be easy.
Enna Park, South Korea's ambassador for public diplomacy, said Moon proposed a three-way dialogue including the United States, but Beijing had not responded.
"The reason to deploy THAAD is the nuclear weapons and missiles of North Korea. But China and South Korea failed to launch a communication mechanism, and dialogue between the two sides has been difficult," Park said during a forum in Beijing on Thursday. "The more we have disputes, the more communications are needed."
Given the strained ties, celebrations to mark the anniversary were low-key compared to five years ago.
Chen Zhu – vice-chairman of the National People's Congress Standing Committee, China's legislature – was the highest-level official at a reception held at the Grand Hyatt in Beijing on Wednesday night, according to Xinhua.
The Chinese delegation at a separate reception in the capital hosted by the South Korean embassy on Thursday night, meanwhile, included science and technology minister Wan Gang – who is also vice-chairman of political advisory body the Chinese People's Political Consultative Conference – as well as Kong Xuanyou, China's new special envoy for Korean peninsula affairs, and Wang Yajun, an assistant minister of Communist Party's International Department of the Central Committee.
In Seoul, South Korean national security adviser Chung Eui-yong attended a function held by the Chinese embassy on Thursday night.
It was a different story five years ago, when the 20th anniversary was marked at the Great Hall of the People in Beijing with a guest list that included the then vice-president, Xi, and former foreign minister Yang Jiechi.
Beijing was hopeful that Moon would reverse the decision on THAAD made by his predecessor, Park Geun-hye, who was removed from office over a corruption scandal in March. But Moon, who is an advocate of dialogue with the North, said more THAAD launchers were needed in the wake of the latest intercontinental ballistic missile tests by Pyongyang in July.
"The swing in Moon's attitude over THAAD has concerned China," according to Yu Hongjun, former deputy minister of the party's International Department of the Central Committee.
Additional reporting by Catherine Wong
This article appeared in the South China Morning Post print edition as: Xi, Moon exchange messages in bid to mend ties