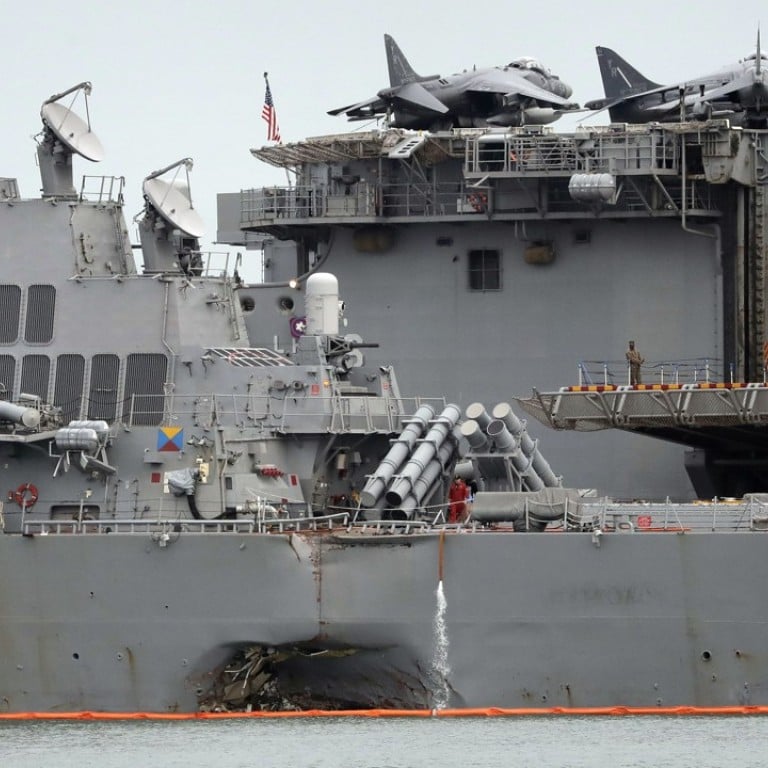 US 'planning more regular' South China Sea patrols
Move could prompt China to step up military deployment in the disputed waters, analyst says
The Pentagon is planning to conduct more regular patrols in the South China Sea – as many as two to three a month – to assert freedom of navigation in disputed waters claimed by China, The Wall Street Journal reported on Saturday.
The report said the aim was to create a more consistent posture to counter China's maritime claims, rather than a more ad hoc approach favoured during Barack Obama's administration.
Diplomatic observers said the move would push Sino-US relations along the path to confrontation, and encourage China to ramp up military deployment in the area, increasing unease among its neighbours.
US officials declined to say where or when the new patrols would be made, but said the plan developed by the US Pacific Command called for two or three "freedom of navigation" operations a month over the next few months.
Future patrols also could include US military aircraft as well as US Navy warships, the report said.
There have been three "freedom of navigation" operations since US President Donald Trump took office in January – the last one by the USS John S McCain, a destroyer that collided with a cargo ship off Singapore days later, killing 10 sailors.
During the Obama administration, the US Navy conducted four such operations in the South China Sea, where China has asserted its claims by building artificial islands and establishing runways, ports and other facilities on them.
Zhang Baohui, a security analyst at Lingnan University, said the strategy could be part of Trump's broader attempt to put pressure on Beijing to rein in North Korea. Trump has expressed frustration over the issue, urging Beijing to take more action against Pyongyang.
"Sino-US relations had become more stable since the meeting between Trump and Chinese President Xi Jinping in April. Now it seems the relationship will go downhill," Zhang said. "Prospects for the Sino-US relationship will be negative."
He said China would avoid direct confrontation with the United States, but might intensify military its build-up in the contested waters.
"Installation of long-range missiles is a possible option," he said, adding that China might make more high-profile moves to exercise its sovereignty and control over the waters.
Pang Zhongying, from Ocean University in Qingdao, said tensions in the Sino-US relationship would rise in the run-up to Trump's expected visit to China in November.
"The situation will be serious," Pang said. "China will closely monitor US vessels and counter them, which will lead to worsening ties between the two militaries."
China claims nearly all of the sea, through which US$5 trillion in annual shipping trade passes and which is believed to sit atop vast oil and gas deposits.
Its sweeping claims overlap with Vietnam, the Philippines, Malaysia and Brunei – all members of the Association of Southeast Asian Nations – as well as Taiwan.
Washington and Beijing have seen their relations grow increasingly fraught since a promising summit between Trump and Xi in April.