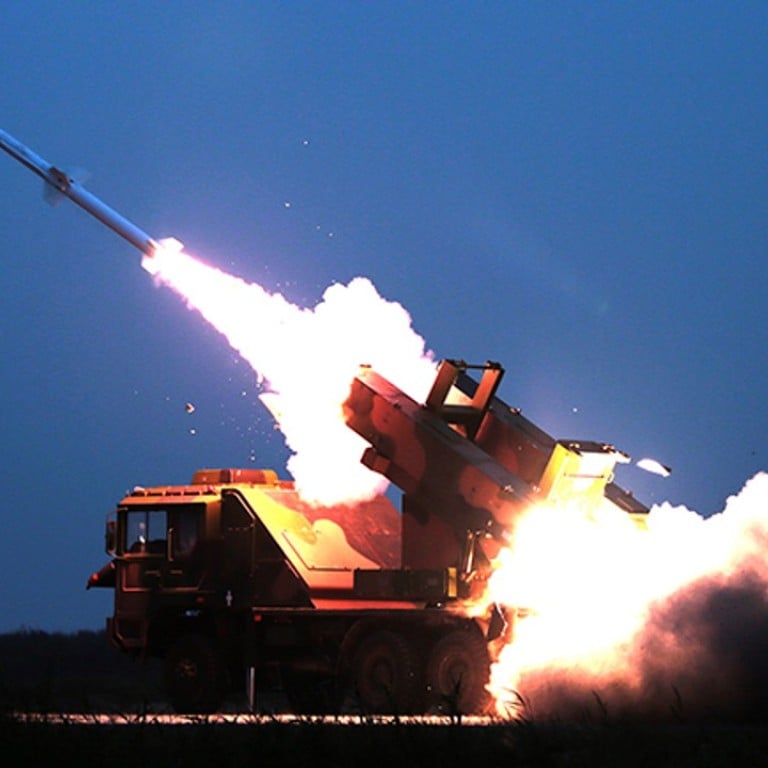 China 'shoots down incoming missiles' during exercise over waters close to North Korea
Military's show of strength, capability was intended as a warning to Pyongyang after its latest nuclear test, experts say
China shot down "incoming missiles" in the early hours of Tuesday morning during a military exercise held over the waters that separate it from the Korean peninsula.
The drill, which began at midnight and came just two days after Pyongyang conducted its latest nuclear test, challenged a ground unit, under China's air force, to shoot down simulated low flying missiles in the skies over Bohai Bay, according to a report by the official military news website 81.cn.
The missiles used in the "sudden attack" were shot down at the first attempt by the People's Liberation Army's missile force, the report said, without elaborating.
The exercise was the third in the bay area – the innermost gulf of the Yellow Sea between China and North Korea – since late July.
The first was a three-day naval exercise held to mark the 90th anniversary of the founding of the People's Liberation Army. A second, four-day, drill was conducted a week later after Pyongyang's second intercontinental ballistic missile test on July 28.
Beijing-based naval expert Li Jie said that China's rapid response to North Korea's latest nuclear test was a strong signal that it condemned its neighbour's continuous and provocative acts.
"This shows China is prepared and able to stop any power that threatens stability in the region," he said.
Li, however, added that the drill was also a warning to the United States and President Donald Trump, who has made repeated threats to stage military action against North Korea.
"At the moment, the US is showing some restraint, but Trump is not a predictable president, and he could make a surprise move," Li said.
"China can only rely on [conducting] more drills to raise its military capability amid an unstable situation."
With its proximity to Beijing, Bohai Bay was a strategic location for China's military, Li said.
Zhou Chenming, from the think tank Knowfar Institute for Strategic and Defence Studies, said that the gulf was also a training ground for new Chinese warships and aircraft, which should serve as a further warning to the US not to come too close to the Yellow Sea.
"This drill, which came soon after the military parade [at a training base in Inner Mongolia], shows that Chinese weapons are ready for use in war," he said.
Zhou said he expected China to stage more military drills in the area in the near future, in response to nuclear tests by North Korea and military exercises by South Korea, as tensions on the peninsula continued to rise.