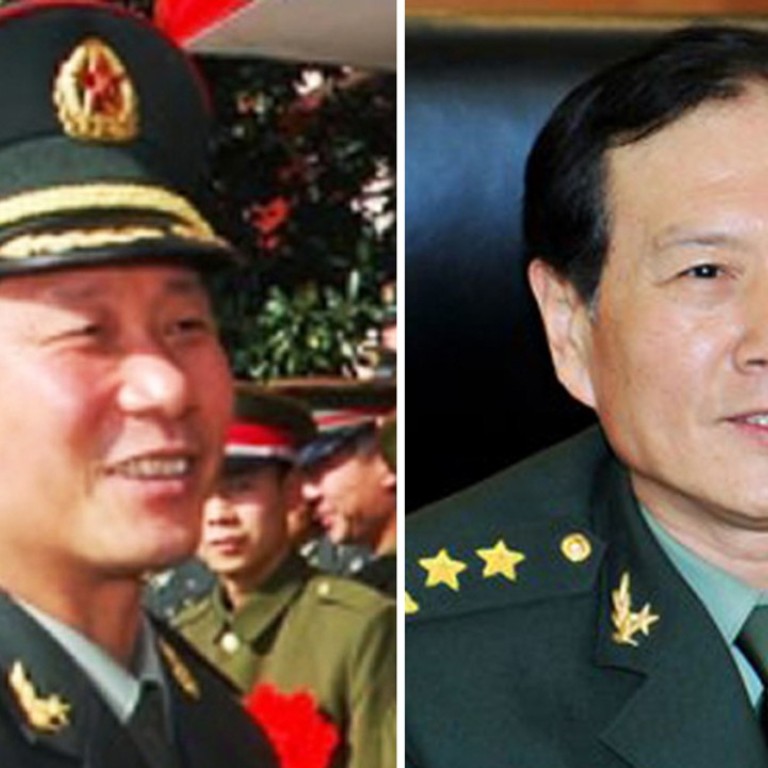 China's missile forces get a new tech-focused commander
Zhou Yaning's promotion is part of a military reshuffle ahead of party congress
China has a new commander of its powerful strategic and tactical missile forces, according to state media reports.
Lieutenant General Zhou Yaning, 59, has taken over as chief of the Rocket Force, replacing General Wei Fenghe, who retired.
The Rocket Force was known as the Second Artillery Corps until 2015 when it was renamed as part of President Xi Jinping's sweeping military overhaul.
Zhou made his first public appearance as its new commander this week when he attended a ceremony paying tribute to Xiang Shouzhi, a Chinese general who died early this month, Thepaper.cn reported on Saturday.
Like most Chinese generals, there is little information publicly available on Zhou. According to his official biography, Zhou joined the People's Liberation Army in 1976 and was promoted to the rank of lieutenant general in July 2016.
In a report in the official PLA Daily newspaper in 2014, when Zhou was a divisional commander of the missile forces, he told soldiers to study an article on the 1894 Sino-Japanese war that called on the modern military to make sure it was ready for battle. The Qing dynasty lost the war to Japan in what is seen in China as a national humiliation.
"It pays to be vigilant. This article is a deep reflection [on the war] and it should resonate with all officers and troops," Zhou was quoted as saying.
Previously, Zhou argued in a 2011 paper that the missile forces should be focusing on new technologies rather than combat strategies, according to a post on a WeChat account run by the official Beijing News.
"Warfare in the future will be largely dependent on weapons. Strategy will only help to refine and supplement the technology," Zhou was quoted as saying.
Six years earlier, as a brigade commander, Zhou was advising his troops to think outside the box during a training exercise. "You shouldn't just stick to the norms ... your enemy won't play by the rules," Zhou reportedly told them.
His promotion to the key position is the latest in a major military personnel shake-up ahead of the twice-a-decade Communist Party congress next month, which Zhou will attend.
Two weeks ago, the air force announced Lieutenant General Ding Laihang, 60, would take over as its new commander, replacing General Ma Xiaotian, 68.
Meanwhile, 61-year-old General Han Weiguo became commander of the PLA's ground forces at the end of August. And in January, Rear Admiral Shen Jinlong, 61, took over as commander of the Chinese navy.
This article appeared in the South China Morning Post print edition as: Beijing names new head for PLA's missile forces