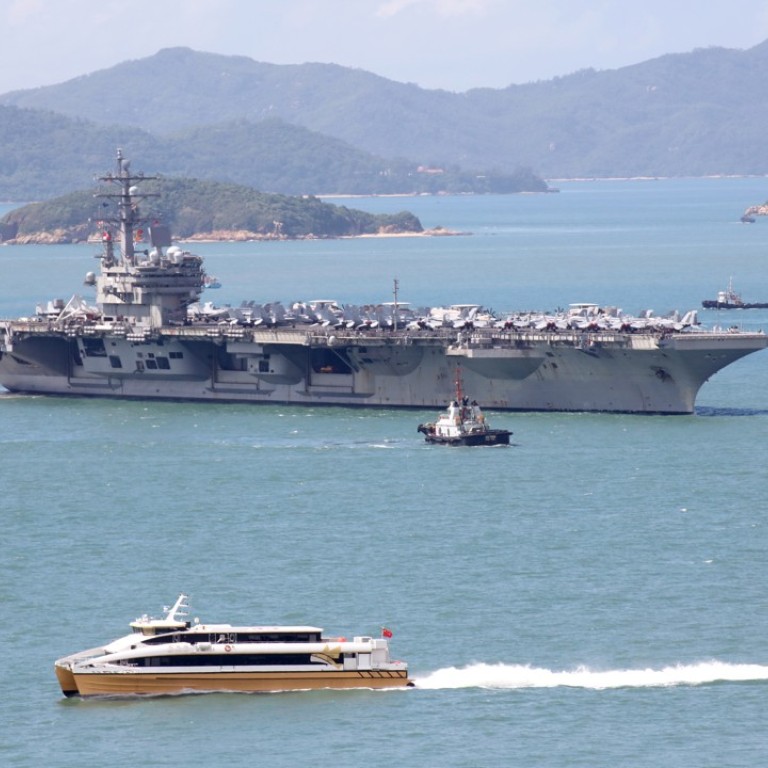 Video

|
China urges caution on North Korea as US supercarrier makes Hong Kong stop
Group commander says PLA officials invited on board during vessel's port call
The American supercarrier USS Ronald Reagan arrived in Hong Kong on Monday morning amid tensions over North Korea's nuclear programme.
The warship's strike group commander, Rear Admiral Marc Dalton, said the carrier would stay in the city for four to five days before heading for "scheduled operational training".
South Korean media reported on Sunday that the vessel would take part in a joint exercise with the South Korean navy around October 15.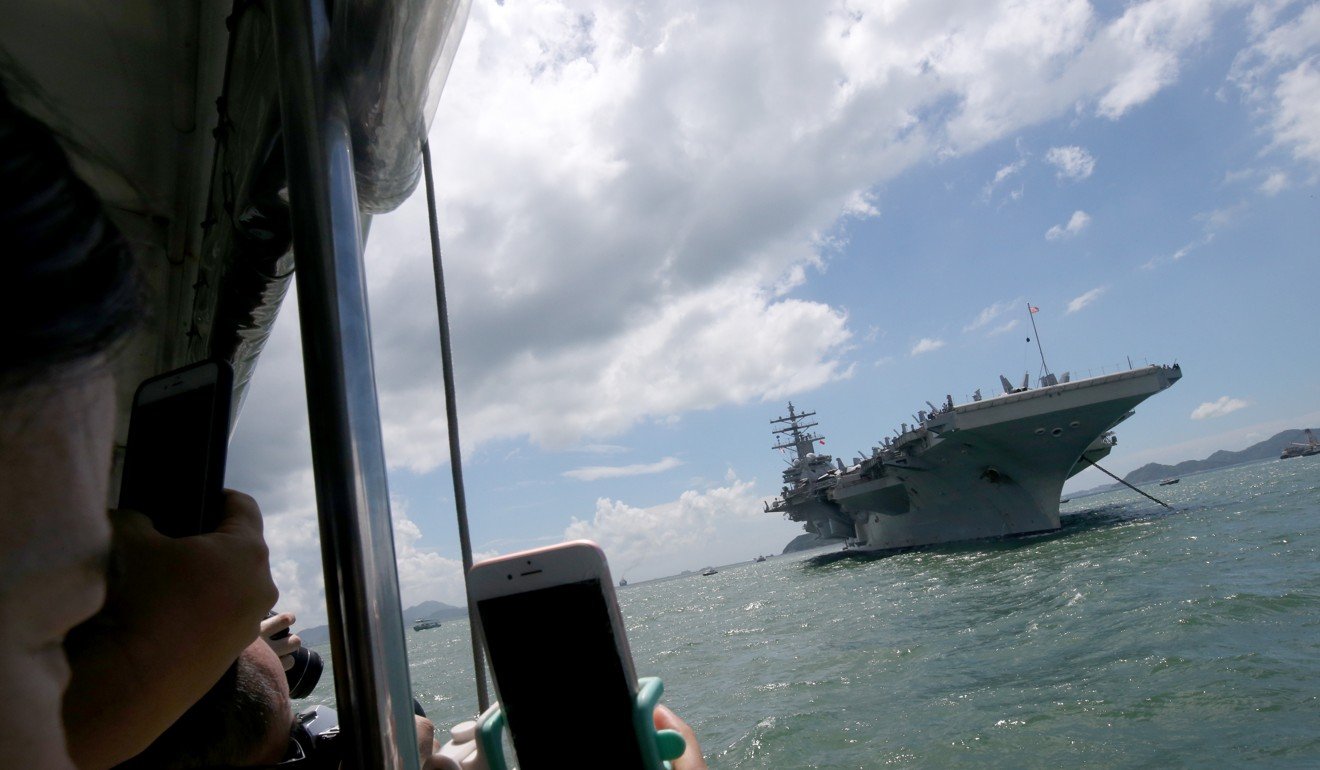 Dalton said Pyongyang's recent missile tests, including two over Japan, posed a danger to the region and his crew realised they had a great responsibility to protect the interests and safety of the United States and its allies.
The Chinese foreign ministry said on Monday that Beijing had approved the warship's port call.
It also urged all parties to the Korean peninsula dispute to exercise restraint, and avoid provocation and escalating tensions.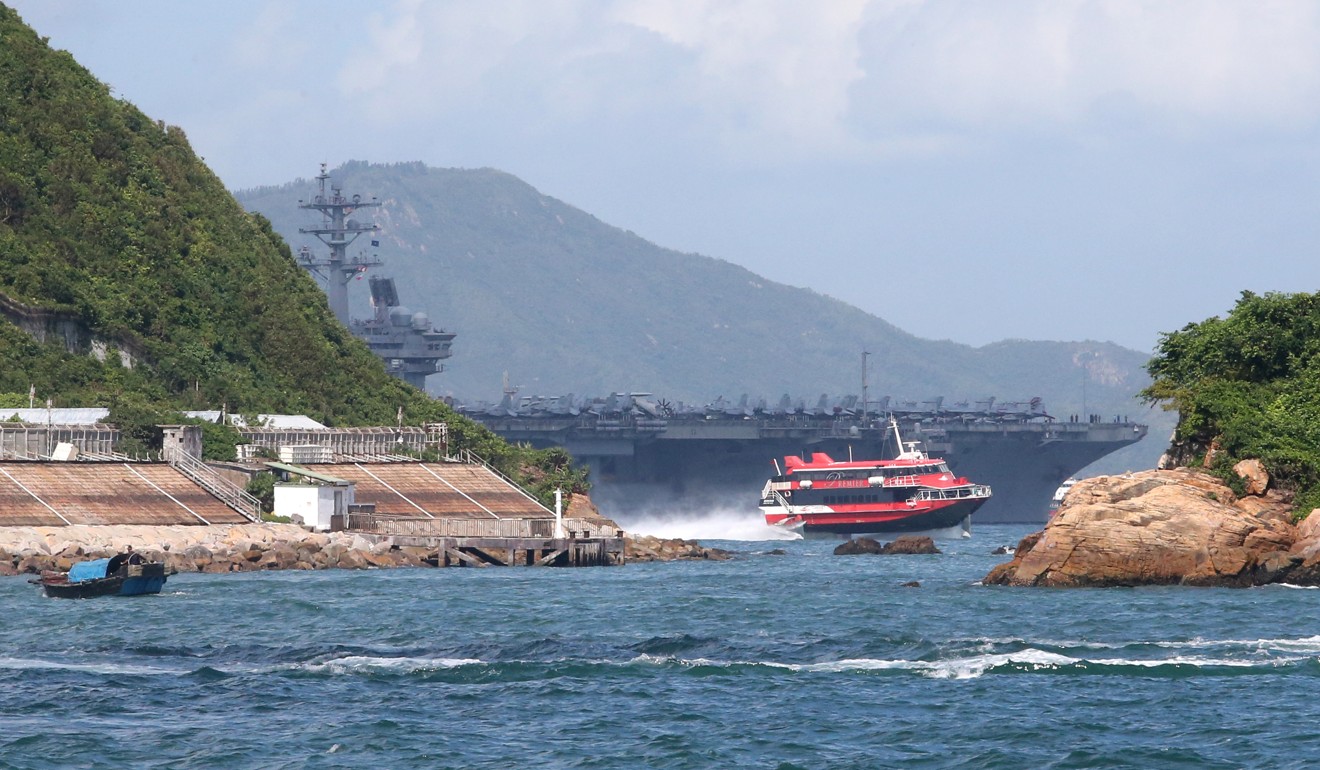 Dalton said he had visited Hong Kong since the 1990s and felt the harbour was getting smaller each time.
He said the vessel's crew were eager to visit the city and People's Liberation Army officials had been invited aboard the supercarrier while it was in Hong Kong, moored in the waters off the east side of Lantau Island.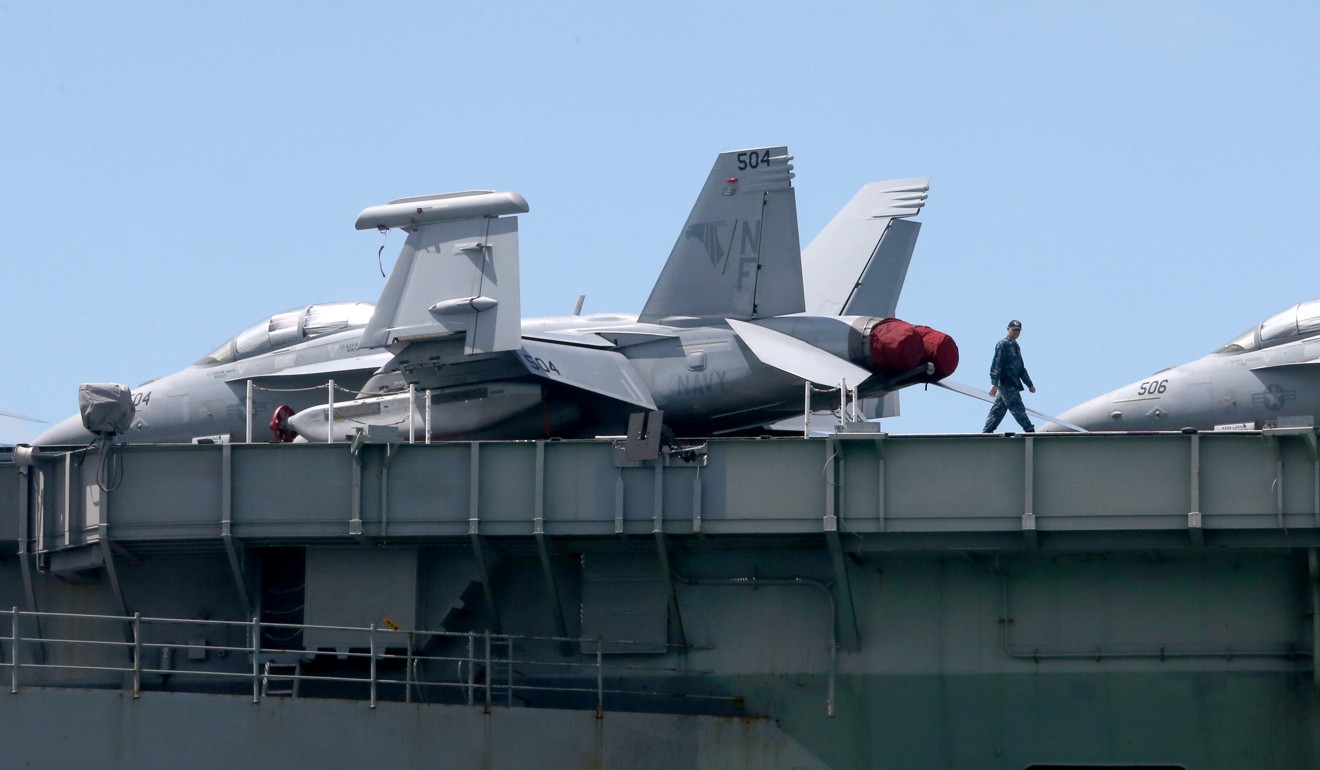 The visit by the USS Ronald Reagan, the biggest US warship based in Asia, will be the first by an American carrier in two years – Beijing turned down a Hong Kong port call request from another US aircraft carrier, the USS John C Stennis, in April last year, when Sino-US relations were strained over the South China Sea.