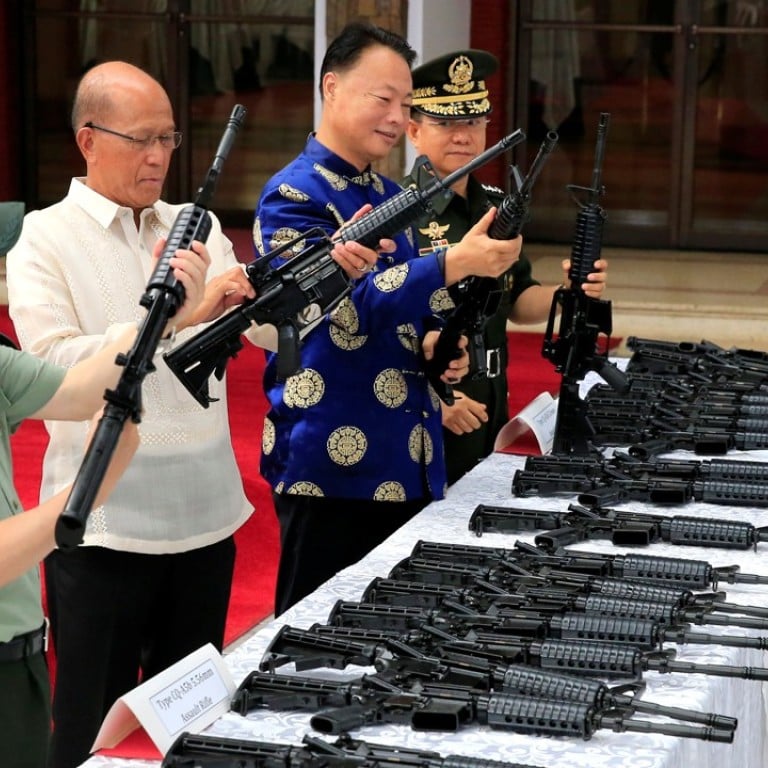 China arms Philippine police for counterterrorism mission
Thousands of rifles among second batch of weapons sent to Manila after US blocked gun sale to long-time ally
China has given US$22 million in guns and ammunition to the Philippines in a second batch of weapons from Beijing since the United States blocked a planned sale of assault rifles to the Southeast Asian nation last year.
The donated weapons – some of which will be used to fight terrorism – include 3,000 M4 rifles, 3 million rounds of assorted ammunition, and 30 sniper scopes.
The rifles, valued at US$3.3 million, will go to the Philippine National Police, which needs to restock after some US legislators blocked the sale of about 26,000 M4 rifles last year over concerns about police abuses in the nation's war on drugs.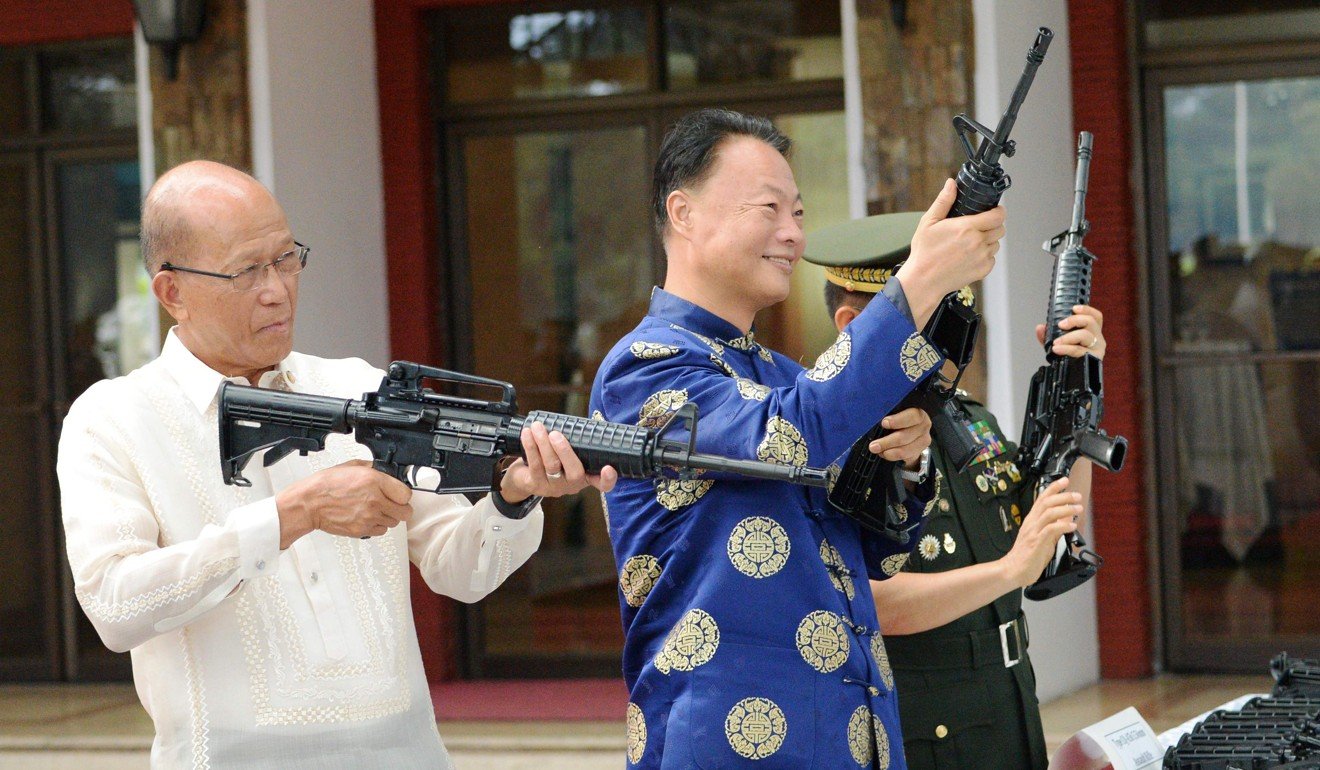 Philippine Defence Secretary Delfin Lorenzana said the Chinese weapons were initially earmarked for the military, but Philippine President Rodrigo Duterte said the police's need was greater.
"We are lucky that the Chinese government provided the firearms," Lorenzana said.
Handing over the weapons at Camp Aguinaldo on Thursday, Chinese ambassador to the Philippines Zhao Jianhua said Beijing had given the Philippines around 5.5 billion pesos (US$300 million) in military and disaster relief assistance in a little over a year, Philippine broadcaster GMA Network reported.
"China will continue to provide assistance and grants," Zhao was quoted as saying. "China is a sincere friend and sincere partner [to the Philippines], and will remain so forever."
Philippine armed forces spokesman Colonel Edgard Arevalo said the Chinese supplies would help in various operations, including in the southern city of Marawi, where Islamic State extremists seized control four months ago.
China's first round of supplies was delivered in June and included more than 3,000 assault and sniper rifles and nearly 6 million rounds of ammunition.
The military held on to the sniper rifles but passed the other guns on to the police.
Despite long-standing territorial disputes over the South China Sea, ties between China and the Philippines have warmed under Duterte's administration.
The strongman received an estimated US$24 billion in investments and loan pledges from China after he visited Beijing in October.
China has also been expanding its military engagement in Southeast Asia, including conducting military exercises and arms deals with Thailand, Malaysia, Laos, and Cambodia.
Additional reporting by Reuters