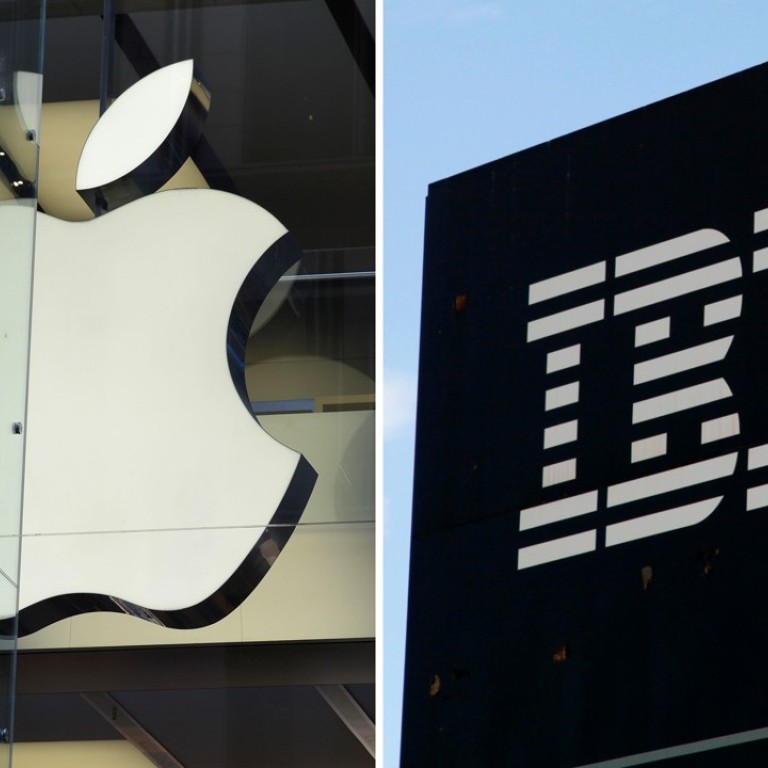 Apple and IBM among US tech giants to blame Chinese regulations for breaching intellectual property rights
Hearing in Washington told that rules requiring them to transfer technology to Chinese businesses place 'unreasonable and discriminatory' burden on US firms
US industry groups representing Apple, IBM and other tech giants have blamed China's rules on inbound investment for infringing the intellectual property rights of US companies.
Repeating a complaint likely to top the agenda during US President Donald Trump's upcoming visit to Beijing, the advocacy groups spoke in a public hearing convened to gather input for an ongoing trade investigation.
Erin Ennis, senior vice-president of the US-China Business Council, told the hearing in Washington that rules that required them to transfer technology to Chinese enterprises "as a condition to gain market access" might place "unreasonable and discriminatory burdens" on American commercial interests.
The event was the first hearing in support of US Trade Representative Robert Lighthizer's inquiry into alleged Chinese intellectual property theft under Section 301 of the US Trade Act of 1974.
Trump, who is expected to visit his Chinese counterpart Xi Jinping next month, ordered Lighthizer to start the investigation in mid-August.
While campaigning for the presidency, Trump promised to get tougher on Beijing over criticism that US companies faced too many restrictions in China.
Joint-venture requirements that foreign companies must follow in China – when Chinese companies do not face similar restrictions in the US – have prompted trade groups and lawmakers to claim that these arrangements turn local partners into competitors domestically and globally.
"We will stand up to any country that unlawfully forces American companies to transfer their valuable technology as a condition of market access," Trump said in Washington after signing an executive order authorising the investigation.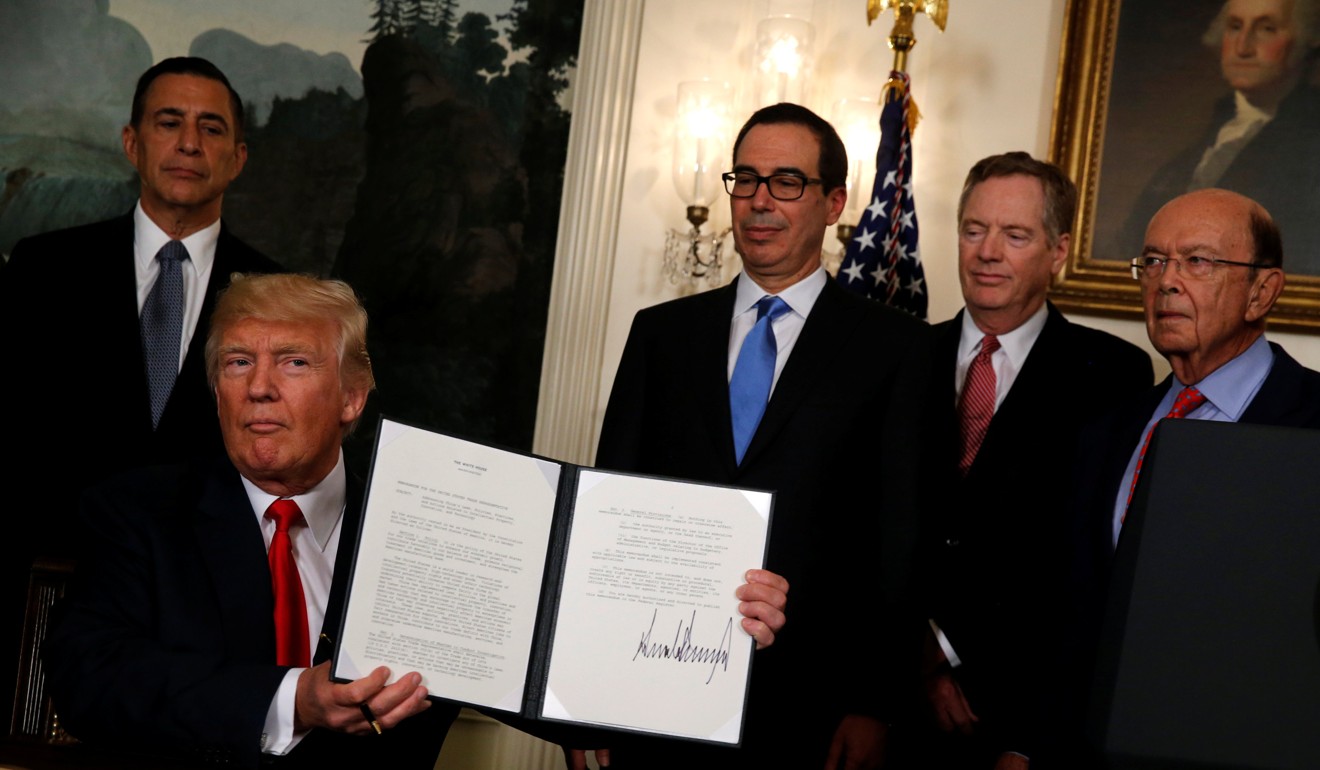 Trump's former top adviser Steve Bannon told the South China Morning Post in September that Washington would release the results of the Section 301 investigation before Trump's visit.
"[Our trade relationship] is basically that we ship raw material to China and they send back high-value manufacturing goods to our market. That happens because they appropriate our technology," Bannon said.
Ennis told the hearing that the "the ultimate goal" was to eliminate technology transfer requirements, calling them "an acute concern of American companies in key sectors, who often must make difficult choices about managing the trade-off of technology sharing and access to the world's second-largest economy".
Rufus Yerxa, president of the National Foreign Trade Council, said his organisation had urged the US to work through the bilateral investment issue with China.
China needed to achieve an "open, fair, and non-discriminatory" innovation policy that did not discriminate against foreign companies, he added.
Lighthizer's investigation could take up to a year. Senior White House officials have said possible outcomes include a negotiated agreement with China, unilateral US remedies or a dispute settlement process via the World Trade Organisation
Apple and IBM are members of the US-China Business Council, which includes nearly 200 of the largest US companies. Other members include Amazon, Google and Oracle Corporation.
This article appeared in the South China Morning Post print edition as: investment rules to blame, tech giants say