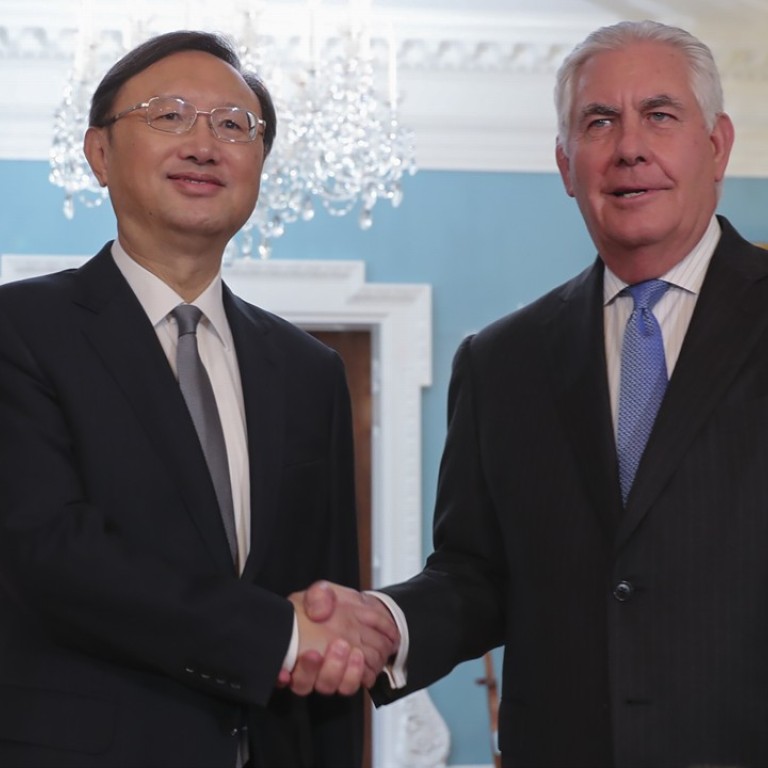 Will Communist Party give China's top diplomat more say?
Could State Councillor Yang Jiechi gain a place in the Politburo and title of vice-premier?
As Beijing scrambles to wrap up preparations for China's quinquennial leadership reshuffle this month, calls have been mounting for the head of the country's foreign policy establishment to be elevated into the Communist Party's top echelon of power.
Diplomatic pundits say there is a good case for Beijing to appoint a powerful, Politburo-level foreign affairs supremo to oversee China's ever expanding global interests in a chaotic and uncertain world.
While the possibility is slight, State Councillor Yang Jiechi, the country's top-ranking diplomat, is the front-runner for elevation to the Politburo and appointment as a vice-premier, according to sources, because of his extensive past experience in dealing with the United States.
The promotion of the 67-year-old Yang, if confirmed at the end of the Communist Party's national congress beginning this week, would put him in position to be appointed China's first vice-premier with responsibility for foreign policy issues in more than a decade at the annual meeting of the National People's Congress, China's legislature, next March.
The absence of the country's top diplomat from the Politburo was largely due to an unwritten party rule which favoured seniority over competence, pundits said.
However, if Yang is not promoted and retires instead, leading candidates for the top diplomatic job include Foreign Minister Wang Yi, 64, and Song Tao, 62, the head of the party's International Liaison Department, who is believed to be a protégé of President Xi Jinping.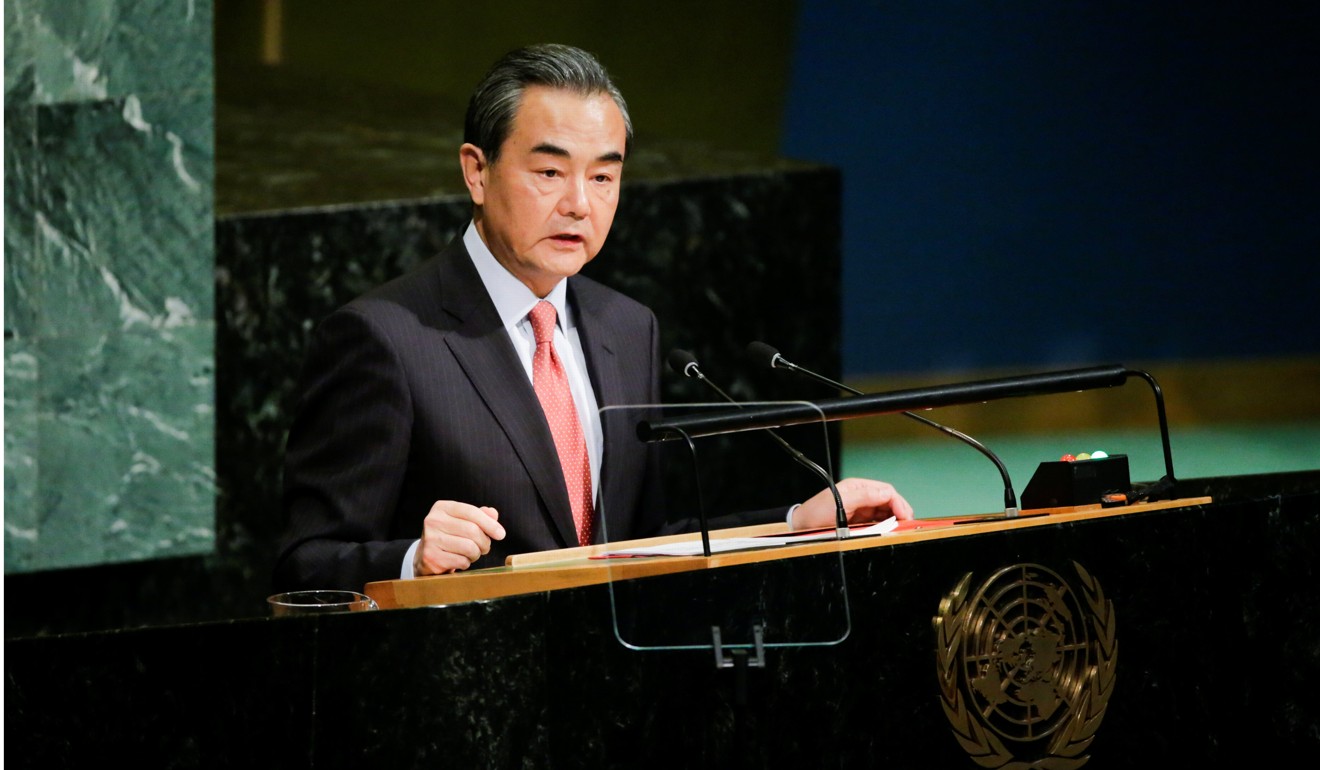 Yang appeared keen to cling on to power, Chinese diplomats said, and he had been particularly active in the past few months, taking personal credit for establishing a personal rapport between Xi and US President Donald Trump and bringing an end to China's 10-week border stand-off with India.
Government sources said Beijing was "seriously considering" the elevation of the country's top diplomat because China now saw itself as a global power and the increased prominence would help implement ambitious Xi initiatives such as the "Belt and Road" infrastructure and trade development scheme.
It might be the best chance for well over a decade to overhaul the foreign policy structure and regain a corresponding vice-premiership, one source said.
Qian Qichen, China's foreign minister between 1988 and 1998 and vice-premier between 1993 and 2003, was the last diplomat to hold a seat on the Politburo, usually consisting of 20-plus members since 1970s.
While vice-premier became a Politburo post in 1988, the role of state councillor – a government position ranking between the vice-premiers and cabinet ministers – has usually been filled by Central Committee members since it was created in 1982.
Yang's two predecessors as the state councillor in charge of foreign relations, Tang Jiaxuan and Dai Bingguo, failed to climb higher up the political ladder, something widely interpreted as proof of the Foreign Ministry's diminishing role and influence in shaping the country's foreign policy.
Ma Zhengang, former ambassador to Britain, said it would be "very encouraging" if the country's top diplomat became a member of the Politburo and one of the country's four vice-premiers.
Noting there had been calls for such a move for years from Chinese international affairs experts and think tanks, Ma said it would highlight the importance the top leadership placed on foreign affairs.
"As a diplomat, I certainly hope a more senior leader can be assigned to oversee the country's foreign policy because in the past we've had premier Zhou Enlai and numerous vice-premiers directly responsible for diplomatic affairs," he said.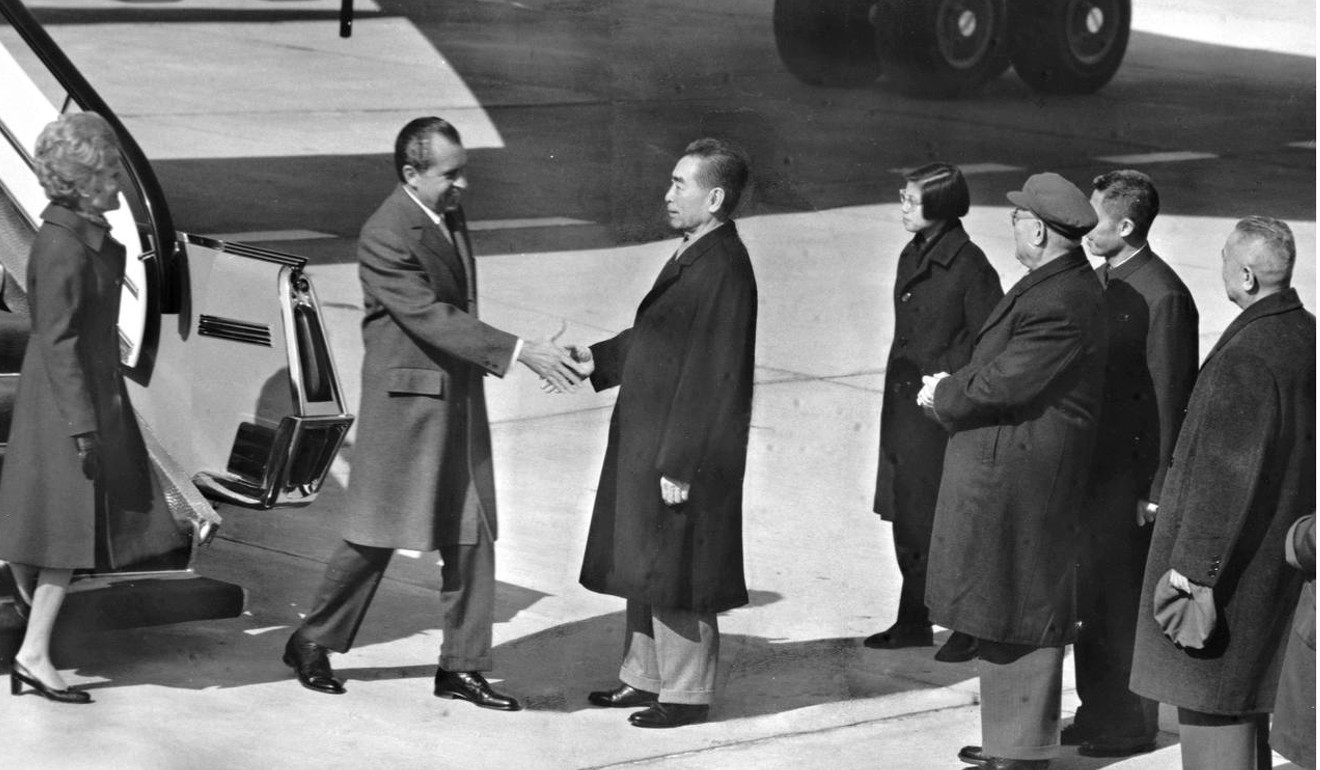 Rasing the prominence of the country's foreign affairs supremo would be a definite sign that diplomatic policy was assuming a greater role in its rise to becoming a major international power, Ma added.
Hua Liming, former ambassador to Iran, the United Arab Emirates and the Netherlands, also said a promotion would make China's top diplomat comparable to the US secretary of state or foreign ministers in other major powers, who were normally senior cabinet members.
Whether it could give the Chinese foreign service a bigger say in a largely centralised decision-making process on foreign policy remained to be seen, but the title of vice-premier would facilitate more effective diplomatic exchanges with other countries, whose diplomats were often baffled by China's diplomatic hierarchy.
During a trip to the US last month, Wang did not get to meet America's top diplomat, Rex Tillerson, sources said, largely because the US Secretary of State considered Yang, and not the foreign minister, to be his Chinese counterpart.
Citing his recent personal experience in China, a renowned American Sino-US relations expert said he was "stunned beyond belief" to realise China's foreign minister was almost powerless, even when it came to petty visa issues.
Pundits said elevation to the Politburo and a vice-premiership would increase the top diplomat's influence and, more importantly, allow them to get closer to the inner circle of the leadership.
A Politburo seat would "almost certainly mean they will have a better chance to fully understand what top leaders think on major policy issues and that alone will be quite helpful," Hua said.
Kerry Brown, a former British diplomat who is now a professor at King's College in London, said naming a vice-premier for foreign affairs made sense because "it is a recognition of China's global role and the importance of its relations with the rest of the world".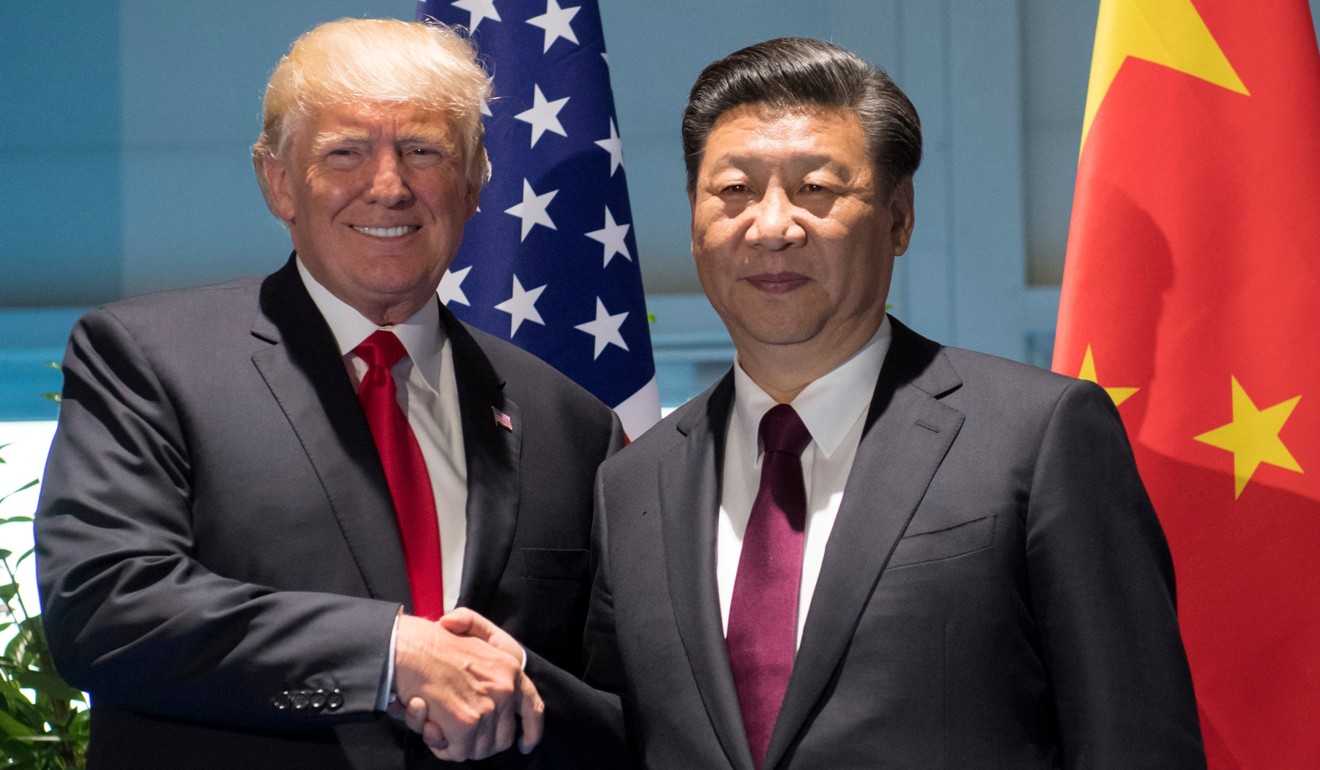 "[The] greatest achievements under Xi have been in the international, rather than domestic space, so far – Paris [climate] Accord, Belt and Road, hosting the G20, setting up the Asia Infrastructure Investment Bank, et cetera," Brown said. "Domestic achievements have been underwhelming.
"It is a true anomaly that China does not have a more highly ranked foreign affairs supremo. Yang Jiechi does not even currently sit on the full Politburo, let alone the [Politburo] Standing Committee. The only oddity is that it has not happened until now."
Gal Luft, co-director of the Institute for the Analysis of Global Security, a Washington-based think tank, said there was no imperative for the person in charge of foreign relations to be part of the Politburo but creating a vice-premier for foreign affairs would send a message to the world that China saw its government's role in the world as being as important as its domestic responsibilities.
"As China assumes the role of a global power it is called to interface with a growing number of countries and multinational institutions," he said. "Becoming a superpower necessitates a more centralised and elevated system to channel and harmonise all of the country's foreign relations and diverse interests with its domestic processes. This provides the logic for such elevation."
Xi's ambitious "great power" foreign policy agenda has created enormous challenges for Beijing, with China's neighbours becoming more concerned about how China is asserting itself and growing more sceptical about its peaceful intentions, and observers said that could add weight to the case for upgrading the authority of the foreign ministry.
"It will be an arduous task to deal with diplomatic challenges after the party congress, which requires a masterful handling of the dilemma on North Korea and US-China relations," said Pang Zhongying, an international affairs expert at Ocean University of China in Qingdao.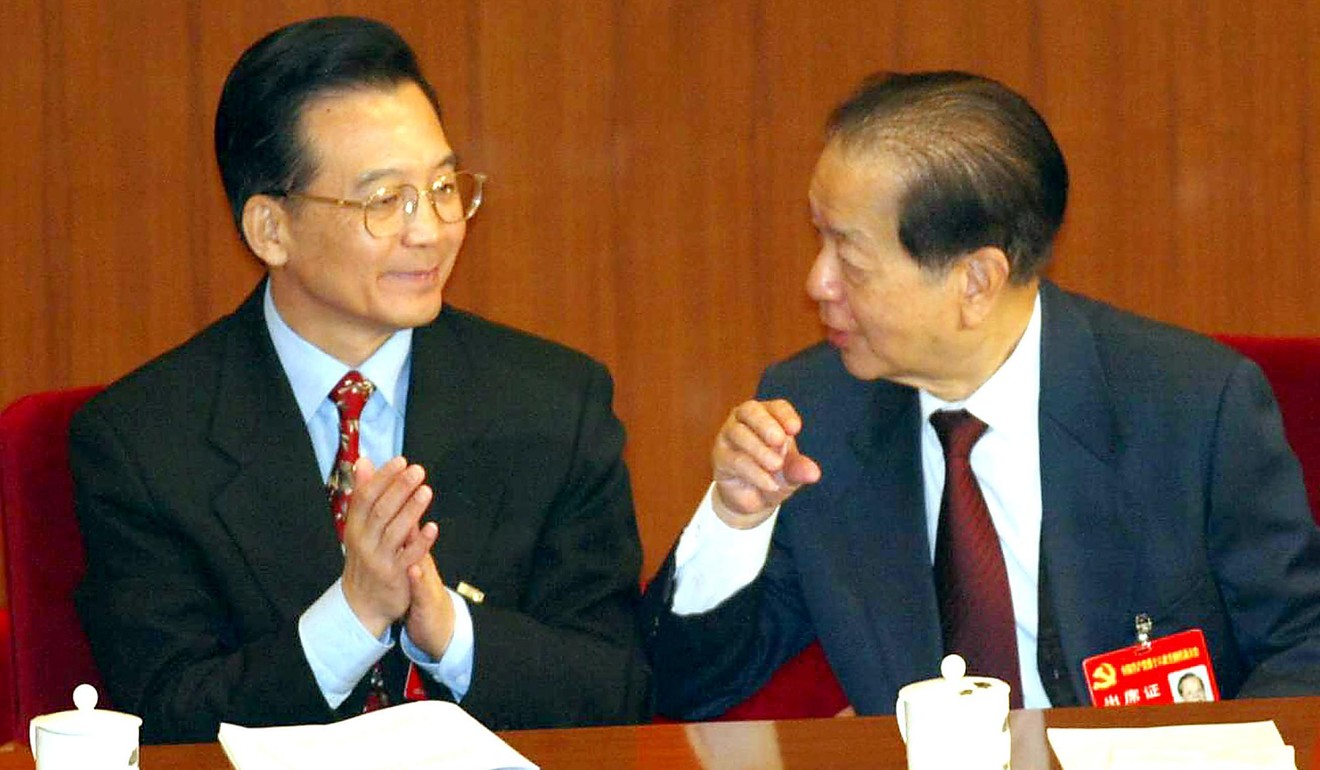 If Yang remained the country's top diplomat, with a more important title, it would ensure diplomatic continuity, Pang said, and that would be good news for major powers, especially in terms of Beijing's relations with Washington.
Steve Tsang, director of the SOAS China Institute in London, said a vice-premier should be able to better represent the professional diplomatic service in the top echelon of power in China, but Xi would retain the final say on all major foreign policy issues and the top diplomat would still have to seek his guidance and permission before taking on any major foreign policy initiative.
"Since Xi will remain in charge, there is no strong reason to believe that elevating the formal head of the foreign policy establishment to the Politburo will cause a basic change in China's relations with the US or the wider world," Tsang said.
Yang, nicknamed "Tiger" by members of the Bush political dynasty in America and their associates, is famed for his personal connections with the family of former US presidents George H.W. Bush and his son George W. Bush, which experts said had proved quite useful in helping to steady the often bumpy relations between the two countries, especially during sensitive, tumultuous times.
Yang's career has also been boosted by his extensive involvement in Sino-US relations and particularly his close ties with the Bush family, which date back to 1977 when he served as a translator for the elder Bush when he made a private visit to China.
Chase Untermeyer, a former aide in the first Bush White House, recalled a secret meeting with Yang in Beijing as George H.W. Bush's head of personnel and special envoy in the aftermath of the Tiananmen crackdown in late 1989.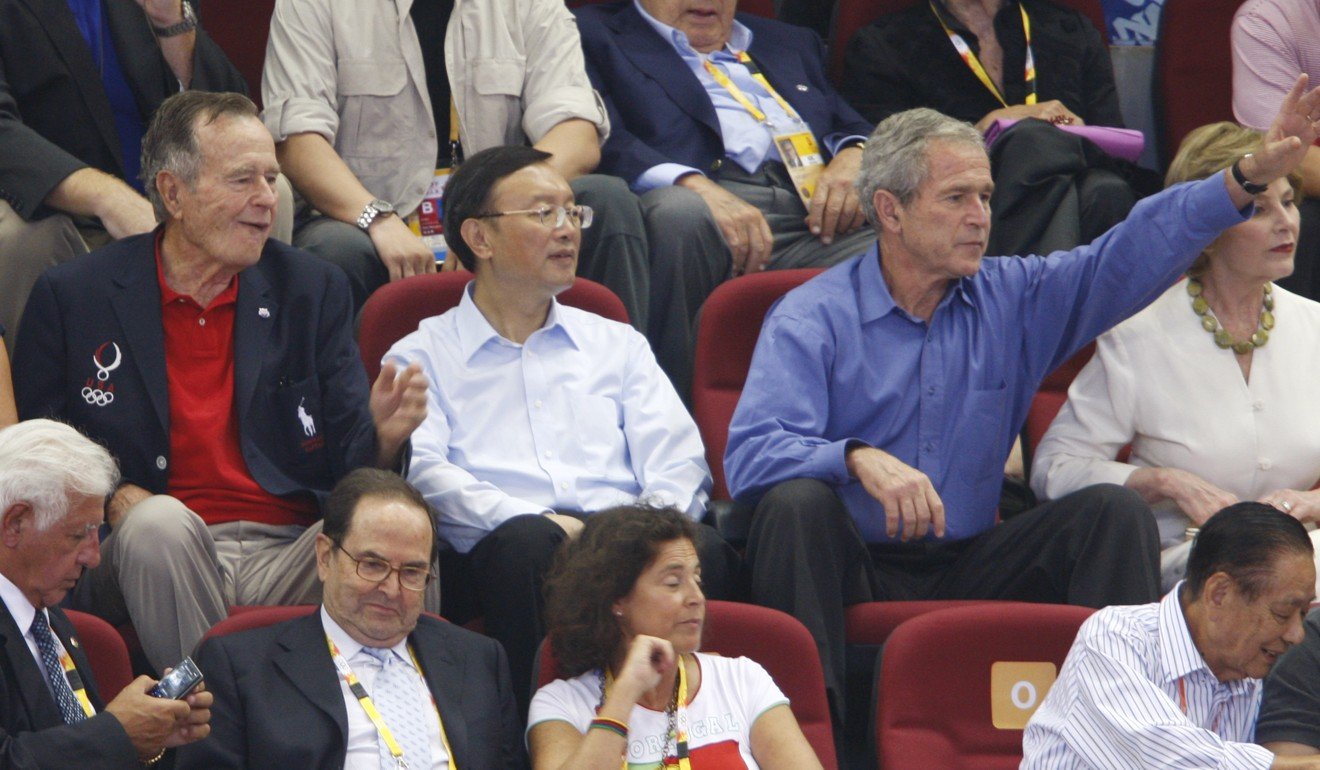 Although the trip failed to produce a breakthrough, he boasted of "the greatest success on that mission because I clearly boosted Tiger Yang's career, to have the president of the United States send a personal envoy to Beijing to see him was … a message that went around the office and helped him a lot," Untermeyer said in a 2000 interview.
Observers also noted although Yang was not viewed as part of Xi's inner circle and might not have the ear of the Chinese leader all the time, he remained one of the most familiar Chinese faces in Washington and had played a central role in helping bring Sino-US relations back on track.
With the help of his younger brother Yang Jiemian, a respected strategic affairs scholar and former president of the Shanghai Institute of International Studies, Yang Jiechi was also able to coin one of Xi's favourite catchphrases – the "new type of major power relations".
He also became one of the first senior Chinese government officials to publicly pledge allegiance to Xi when he lavished praise on the "core leader's" thoughts on diplomacy in an article in January.
Before becoming a state councillor in 2013, Yang served as foreign minister for six years. He was also China's ambassador to the US between 2001 and 2005.
"Whoever holds the highest diplomatic position must be someone who is fully trusted and fully backed by President Xi and there cannot be any daylight between the two," Luft said. "We are now witnessing how, in the US, uneasy relations between the president and his secretary of state can cause confusion and chaos.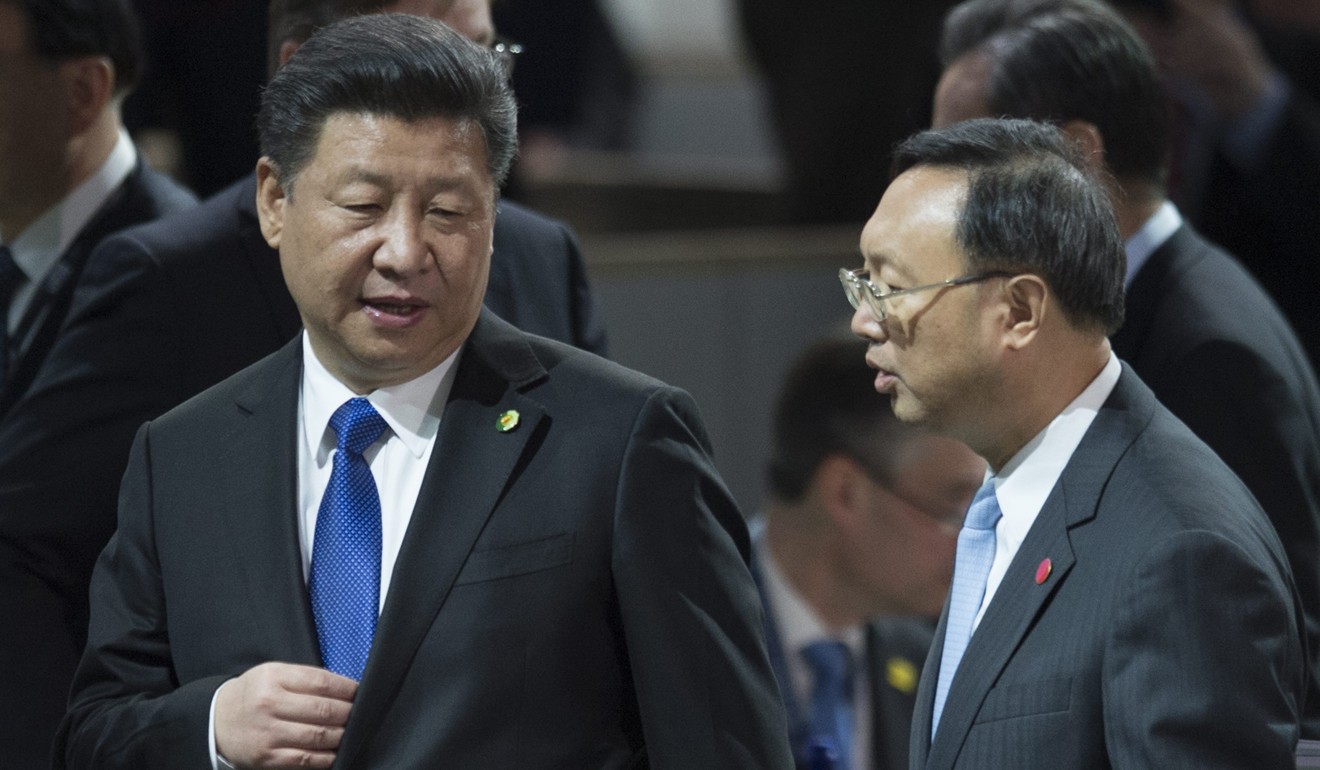 "Governments, especially of great powers like the US and China, cannot afford to speak in several voices as the rest of the world is looking up to them for clarity and consistency. So I would be less concerned about the title of the person than about his proximity to Xi."
Richard Bush, a China specialist at the Brookings Institution think tank in Washington, said promotion to the Politburo and a vice-premiership might not be able to solve inherent problems plaguing China's foreign policymaking.
"On a more structural level, for me, the important thing for China as a reviving great power is to have a decision-making system that is integrated and coherent," he said. "Until the disjunctions in the current Chinese system between the [People's Liberation Army] on the one hand and the civilian part of the government with external responsibilities on the other, I'm not sure it makes any difference whether there is a vice-premier like Qian Qichen.
"Then there is the issue of the relationship of the foreign affairs bureaucracy with Xi himself. Maybe having a vice-premier would help that, but I'm not sure. To put it differently, China needs structural changes that would prevent disasters like the deterioration in Sino-South Korean relations."
Illustration: Lau Ka-kuen