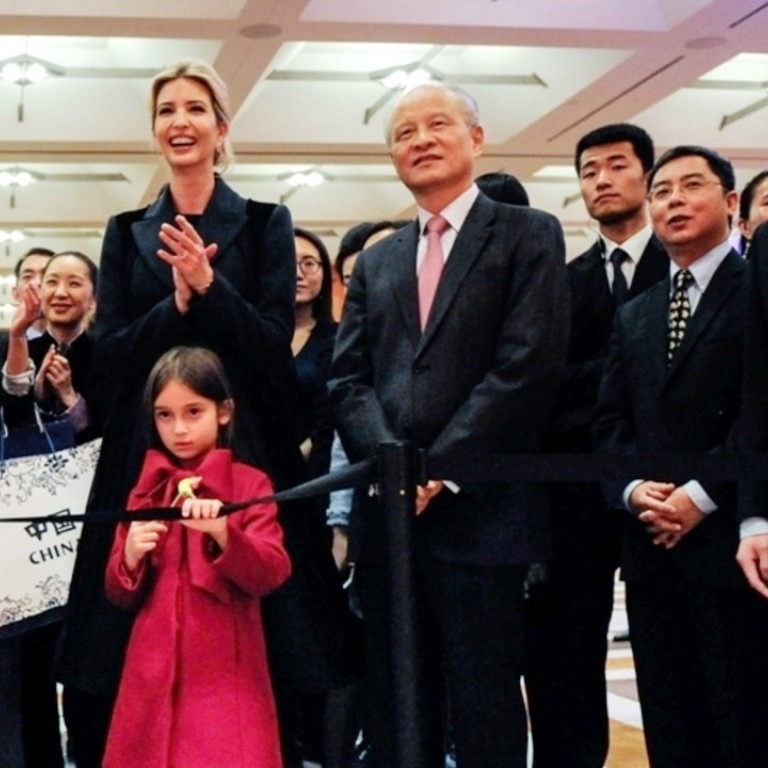 Donald Trump visit sees China's US ambassador delay retirement
Generational reshuffle put on hold as Cui Tiankai stays in Washington in lead-up to US president's maiden China trip
Beijing's top envoy to the United States has reached retirement age but is staying in the post to help steer relations through US President Donald Trump's maiden visit to China next month.
Despite rumours he was about to step down and speculation about likely successors, ambassador Cui Tiankai, 65 this month, had been asked to postpone his retirement amid preparations for the Trump visit, diplomatic sources said.
Chinese diplomats said sweeping generational changes to the country's diplomatic establishment were imminent following the promotion of State Councillor Yang Jiechi to the Communist Party Politburo and the unveiling of China's new leadership make-up at the first plenum of the party's 19th Central Committee on Wednesday, the day after its twice-a-decade party congress closed.
Cui had earlier said privately he would soon step down from the task of handling Beijing's complex love-hate relationship with Washington.
Sources said Cui remaining in the post underlined just how much importance Beijing was placing on Trump's visit, which the leadership sees as a touchstone moment for bilateral ties amid signs of growing tensions.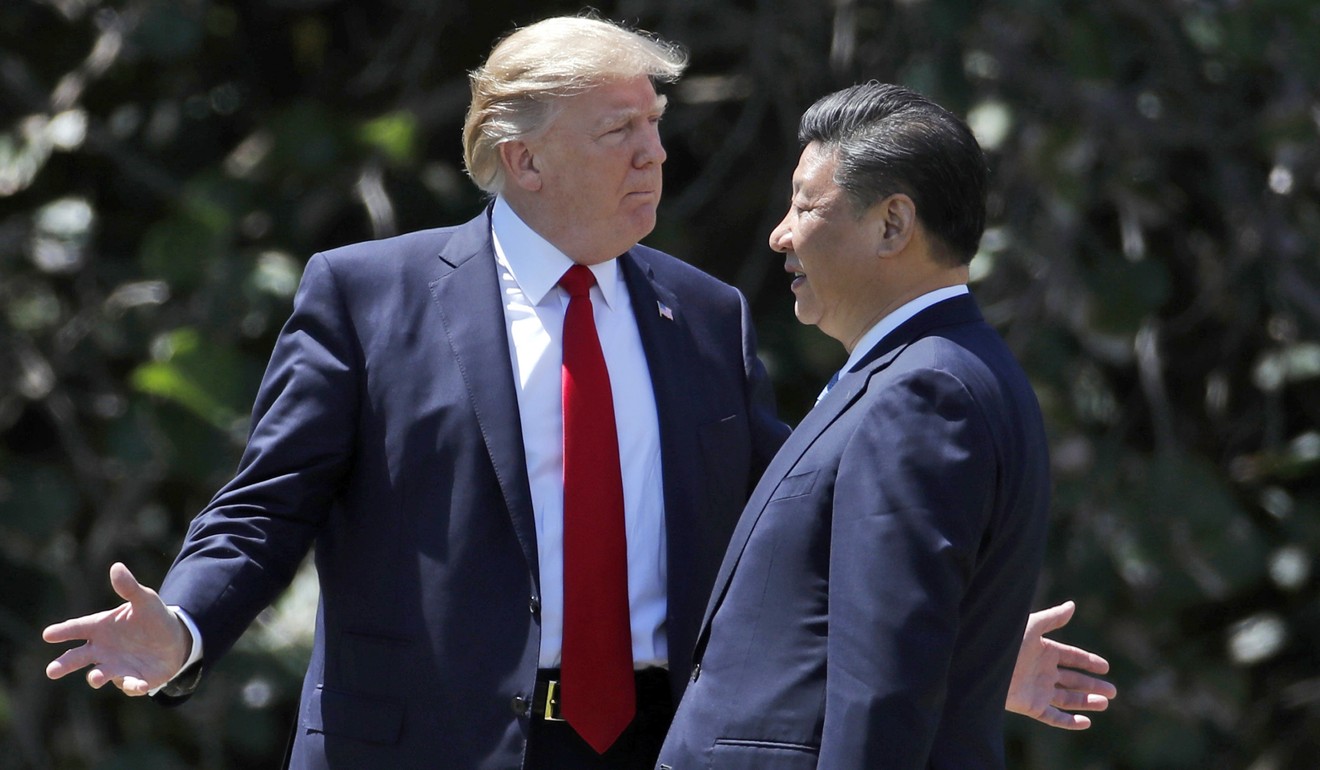 It could also be read as a recognition of Cui's personal contribution to keeping bilateral ties on track for the past four and a half years, pundits said. They generally speak highly of Cui, but said his retirement was unlikely to be postponed for long.
Former US diplomat Robert Daly said Cui was well-respected in the US and was an "extremely effective" ambassador, a valued interlocutor and a voice that was sought out in discussions around Washington.
"What you need in an ambassador from China is somebody who accurately and thoroughly conveys Chinese policies and the rationales and thinking behind those polices," said Daly, director of the Kissinger Institute on China and the United States at the Woodrow Wilson Centre. "He's a master of a couple of different modes of discourse in the US, in English. He has more modes of addressing Americans than any of the previous ambassadors.
"He's very able to counter punch when he feels the need. He doesn't throw the first punch. He's too much of a diplomat.
"Of course he toes the party line. That's his job, but there are better and worse ways of doing that and he has been an effective spokesman for and representative of Beijing to Washington."
Steve Tsang, director of the SOAS China Institute in London, said: "He may well be asked to stay on because handling Trump is delicate and difficult and he seems to have done a good job of it. But the risk of not being able to sustain the success so far may well be the reason for Cui to want to be relieved of this mission."
Gal Luft, co-director of the Institute for the Analysis of Global Security, a Washington-based think tank, said no diplomat was indispensable.
"As Napoleon said, 'the graveyards are full of people the world could not do without'. This is certainly true for ambassador Cui and US-China relations," he said. "Let us remember that for the first six months of the Trump presidency there was no US ambassador in Beijing and somehow the two countries coasted through. So I really don't think that personnel change will make a noticeable impact on the relations. The important thing is the messages. Messages are more important than messengers."
Sources said Zheng Zeguang, the vice-minister of foreign affairs in charge of Sino-US relations, was Cui's most likely successor.
Zheng, 54, has long been seen as a rising star in China's foreign service and one being groomed for the top post in Washington. He is also known as a close associate of Yang, China's top-ranked diplomat, who was ambassador to the US between 2000 and 2004 and foreign minister between 2007 and 2013.
Like many top Chinese diplomats, including Yang and Cui, Zheng was initially trained as an English interpreter, having been sent to study at Cardiff University in Wales in 1986.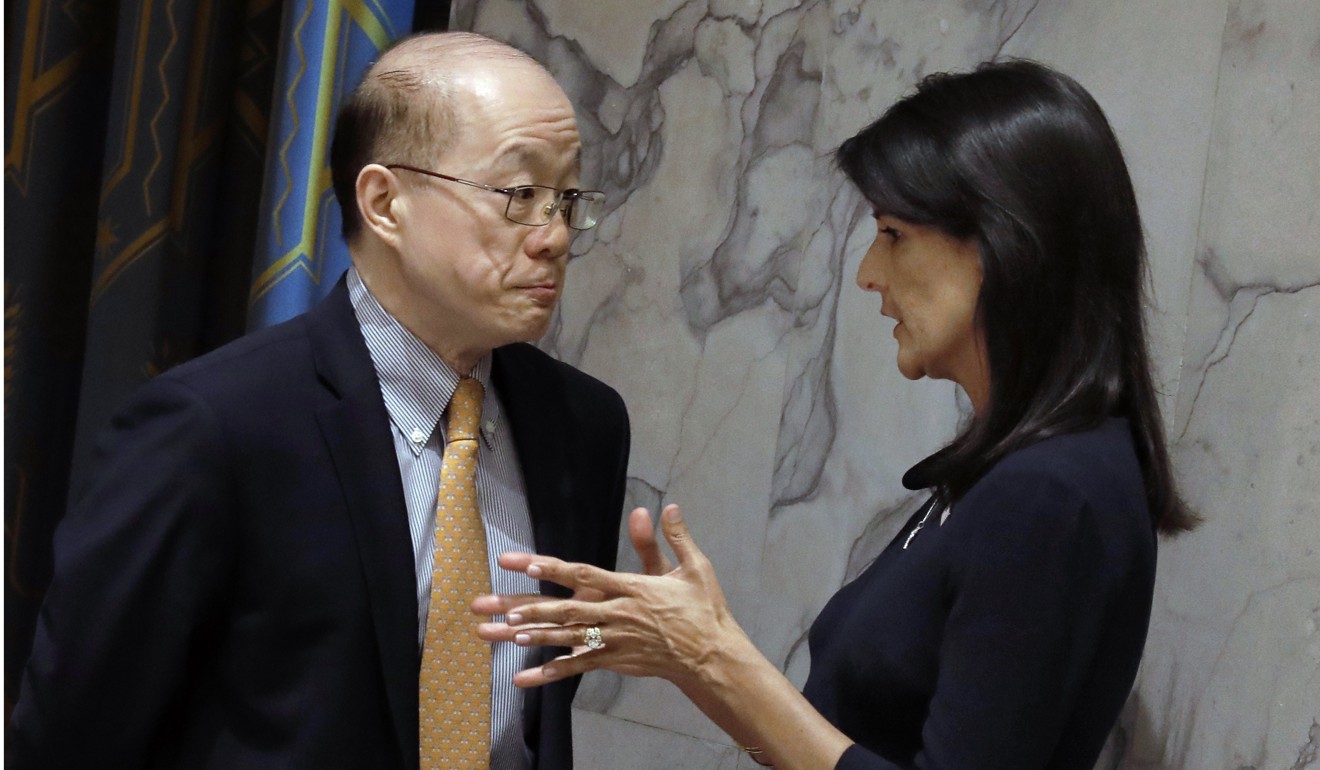 Zheng's long diplomatic career has mainly focused on US affairs and he has served in various roles at the forefront of Sino-US relations under President Xi Jinping and his predecessor Hu Jintao. He accompanied Xi to Trump's Mar-a-Lago estate in Florida for the first meeting of the two presidents in April and twice served in the Chinese embassy in Washington, most recently as its second-ranked official.
Beijing announced just days ahead of the party congress that Liu Jieyi, China's ambassador to the United Nations until last month, had been transferred to become deputy chief of the Taiwan Affairs Office. The 60-year-old is likely to succeed Zhang Zhijun as head of China's top Taiwan policymaking body soon.
His move from the UN has set in motion sweeping changes to China's foreign policy establishment that are expected to continue in the next few months. The reshuffle will affect dozens of top foreign ministry posts, including Foreign Minister Wang Yi and several of his deputies, and the heads of some of the country's most prominent diplomatic missions around the world.
Sources said the new ambassador to the UN was likely to be Liu Xiaoming, China's ambassador to Britain since 2010.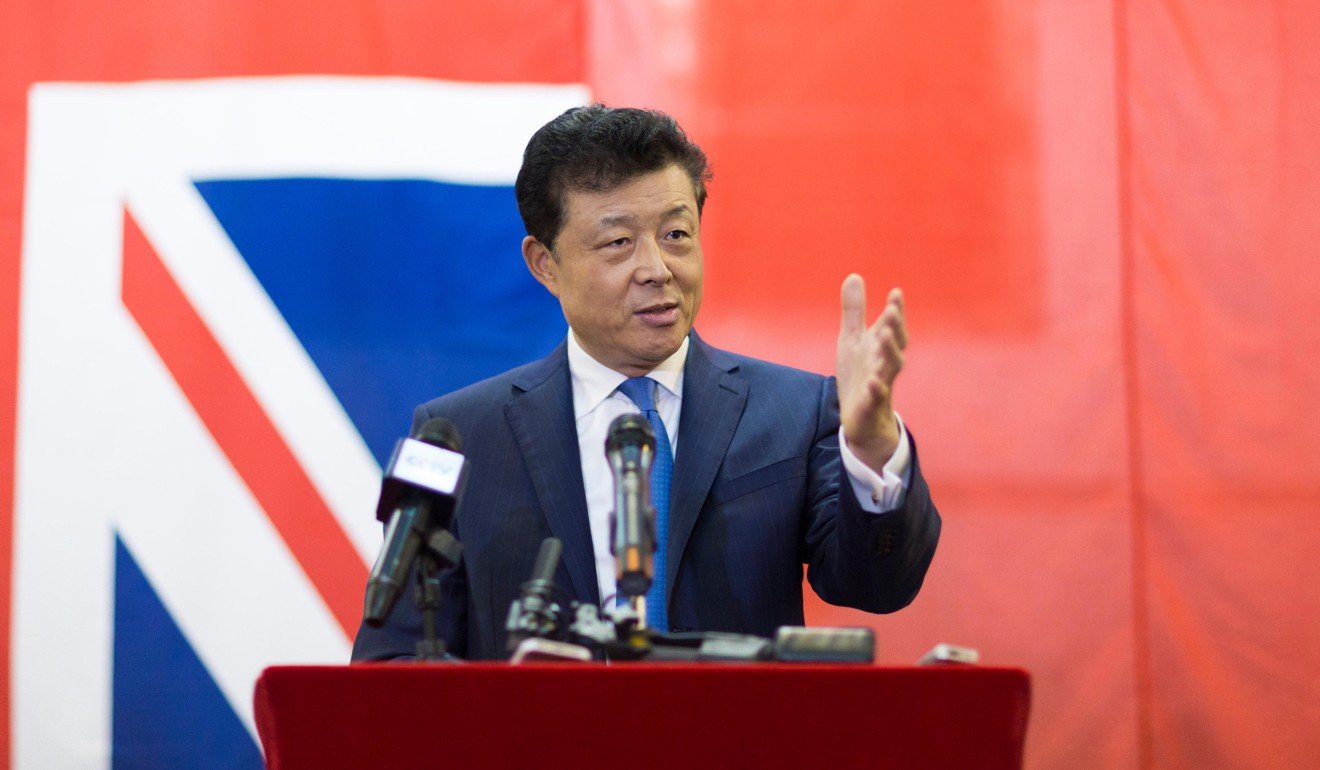 Liu Xiaoming, 61 and previously the Chinese ambassador to Egypt and North Korea, is also a veteran US expert and was deputy chief of the embassy in Washington from 1998 to 2001, briefly overlapping with Yang's ambassadorship.
Like Liu Jieyi, Liu Xiaoming was known for his shrewd grasp of diplomatic skills, eloquence and wit, his colleagues and diplomatic observers said.
Sources said Ma Zhaoxu, China's envoy to the UN office in Geneva since April last year, had emerged as another contender for the top UN post in New York.
Ma, 54, formerly China's ambassador to Australia, is also considered a rising star among a new generation of Chinese diplomats. He made his name for his staunch defence of China's human rights record when he was a ministry spokesman between 2009 and 2011.
In February 2010, shortly after the late Liu Xiaobo, China's most high-profile democracy activist and a Nobel Peace Prize laureate, was jailed for 11 years, Ma asserted "there are no dissidents in China".
Zhang Qiyue, Liu Jieyi's wife and China's consul-general in New York, is tipped to be the country's next ambassador to Britain.
A former foreign ministry spokeswoman and the daughter of a veteran diplomat, Zhang, 57, is arguably better known in China than her husband. Formerly the Chinese ambassador to Belgium and Indonesia, pundits said she was an able and experienced diplomat.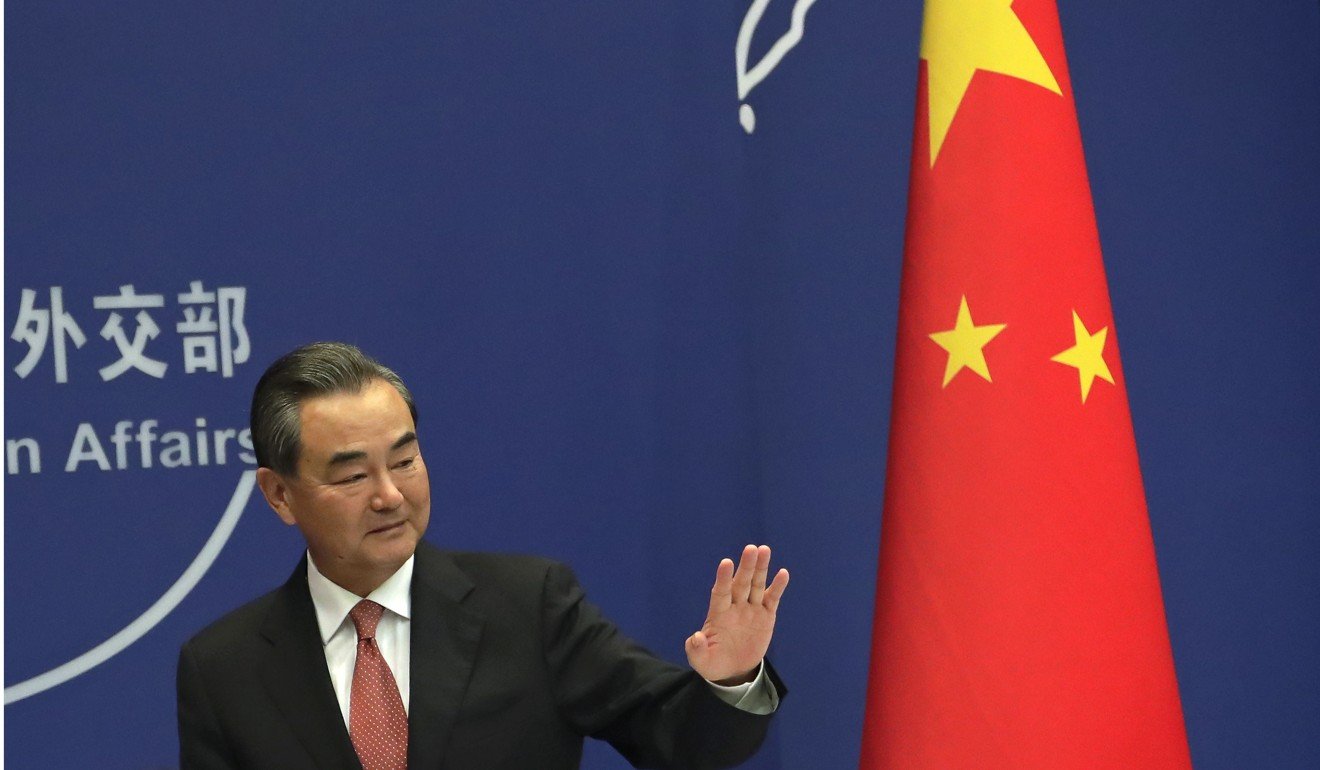 The rise of the new generation of top diplomats comes as China adopts a more assertive stance on a raft of global issues.
Daly said "the level of training and sophistication and English-language competence and diplomatic savvy has continued to increase" since he first started working with Chinese diplomats in the late 1980s.
There have been growing calls within the ministry for the reshuffle of key diplomatic posts to be accelerated, after an apparent slowdown in the past five years under Yang.
Liu Xiaoming has served as China's envoy in London for more than eight years and many other top Chinese diplomats have been in the same overseas post much longer than the average tenure of an ambassador, which is under four years.
Repeated delays in naming successors to top overseas posts, such as the ambassadorships in Japan and Russia, had adversely affected the careers of many professional diplomats, sources said.
Cheng Yonghua, 63, has served as Chinese ambassador to Japan since 2010 while Li Hui, 64, has been China's envoy to Russia since 2009.
Wang and vice-ministers Zhang Yesui and Li Baodong are expected to step down in March, and it is not known who will fill those vacancies or other major diplomatic posts.
Additional reporting by Robert Delaney
This article appeared in the South China Morning Post print edition as: Envoy to US 'staying on for Trump visit'China's envoy to US 'staying on for Trump visit'