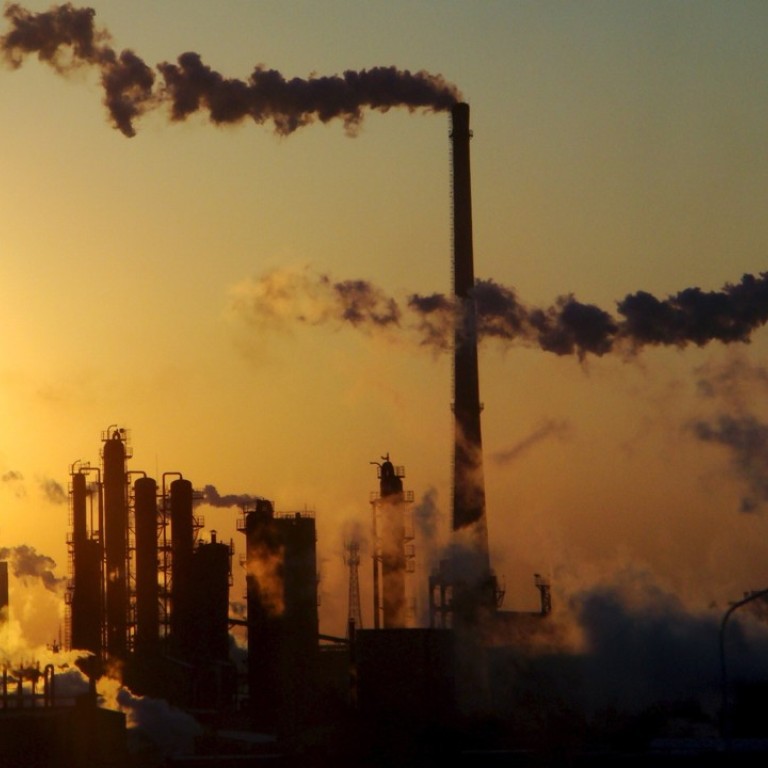 China urges US not to withdraw from Paris accord on climate change ahead of Trump visit
But whatever happens, Beijing will implement deal and 'fulfil 100 per cent of its commitments', negotiator says
China's top climate change official has called on the United States not to withdraw from the Paris agreement ahead of an important conference on the subject and Donald Trump's planned visit to Beijing next week.
Xie Zhenhua, the country's chief negotiator on the Paris accord, said on Tuesday that Beijing still wanted to cooperate with Washington on climate change negotiations.
"We hope the US will come back to the big family of the Paris agreement … and make positive contributions to our home Earth," Xie said at a press conference in Beijing. "Whatever happens, China will implement the Paris agreement and fulfil 100 per cent of its commitments."
A global climate conference will be held in Bonn, Germany, this month, with nearly 200 nations working on a "rule book" to implement the pact signed in the French capital in 2015.
Developed countries should provide a clear timetable for reducing emissions and offer financial and technical support to developing nations to help tackle climate change, Xie said.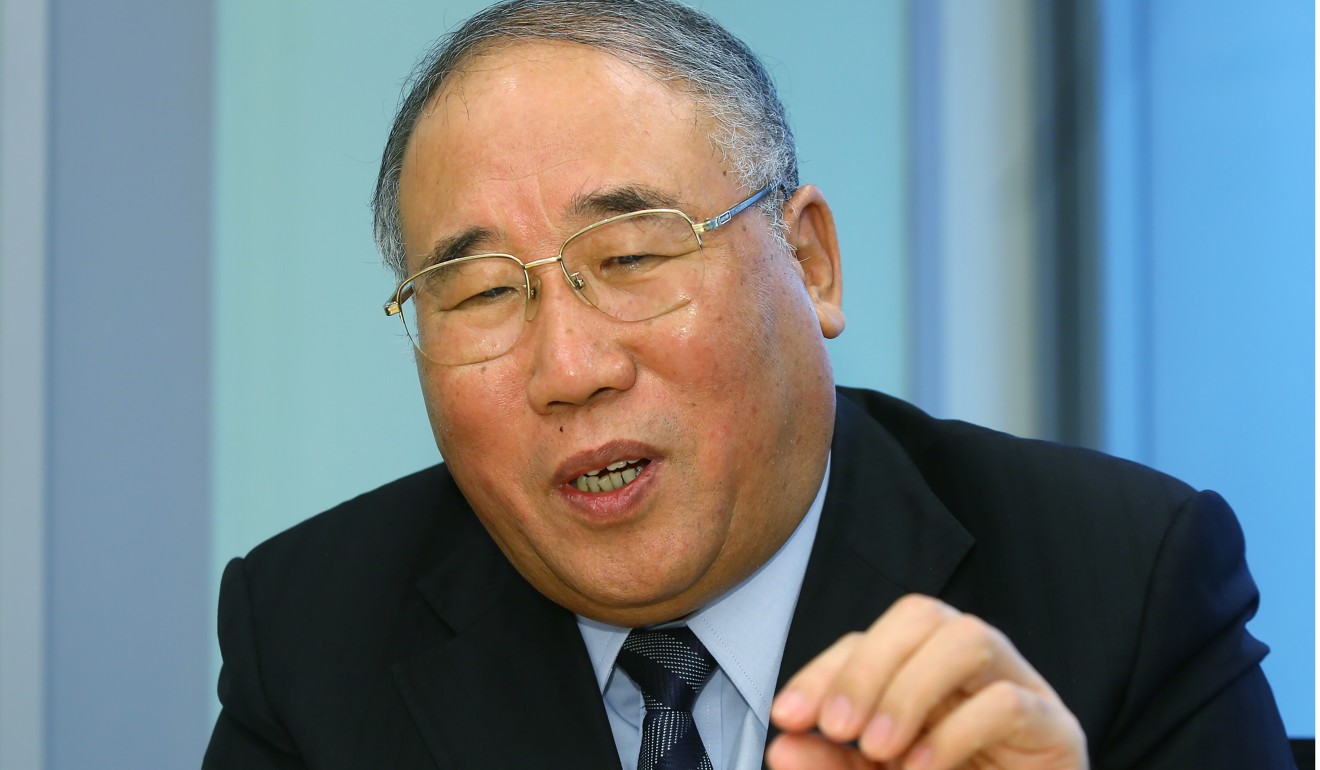 As the world's biggest emitter of greenhouse gases, China vowed to support the global campaign after Trump announced plans to withdraw from the agreement.
At the recently concluded national party congress in Beijing, President Xi Jinping said China would cooperate with other states in combating climate change.
China had become "a major participant, contributor and leader" in global environmental issues over the past five years, he said.
Lauri Myllyvirta, a Beijing-based campaigner at environmental group Greenpeace, said China had a strong incentive to reduce carbon emissions from the use of coal as doing so would help it to improve its notoriously bad air pollution.
While a surge in construction activity had caused a spike in CO2 emissions over the past year, the country was still on track to meet its target to reduce its carbon intensity by 40 to 45 per cent by 2020 from 2005 levels, he said.
"We expect the emissions to stabilise again as the economic reforms resume and the rapid growth of clean energy continues. China is helping the global campaign against climate change. We hope it will set more ambitious targets and encourage other countries to do so," he said.
China's carbon intensity – annual carbon emissions divided by GDP – fell by 6.6 per cent in 2016 and by a further 4 per cent in the first nine months of this year, according to Li Gao, an official at the National Development and Reform Commission, China's top economic planning agency.
However, the country still faced challenges in meeting its carbon-reduction goals, he said, adding that high-energy consuming industries were still expanding rapidly in some regions.
The country was also working on regulations and trading systems to establish a nationwide emissions trading scheme, Li said.
The government said in November last year that a national trading scheme would be launched this year.
This article appeared in the South China Morning Post print edition as: Negotiator calls on US not to leave Paris accord