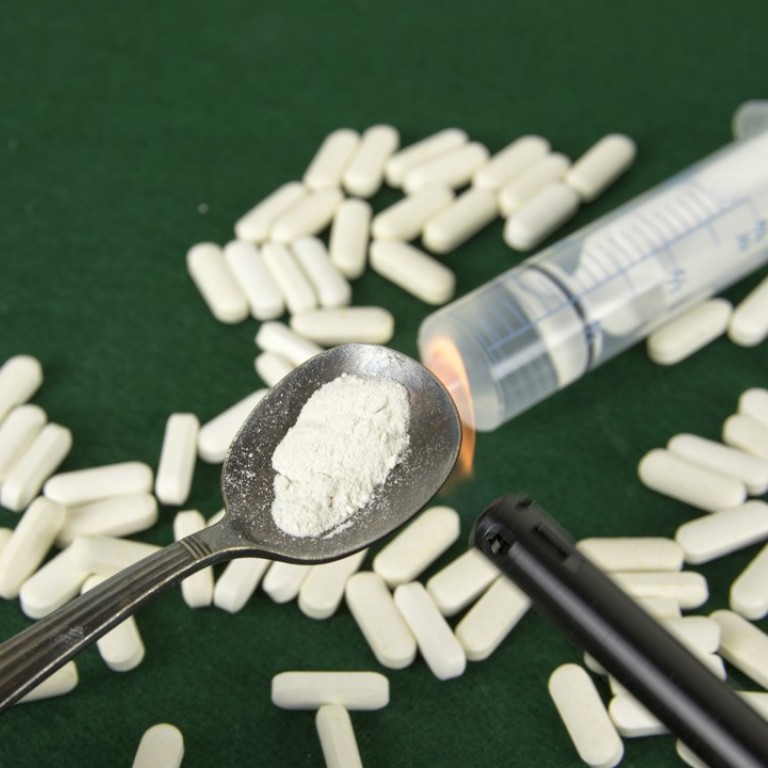 China disputes Trump's claim of flood of Chinese fentanyl into US
Beijing says there is not enough evidence to support allegations that most of the illicit drug in epidemic is made on its soil
A Chinese official on Friday disputed US President Donald Trump's claim that the deadly opioid fentanyl that is flooding the United States is mostly produced in China.
The rejection comes just days before a visit by Trump at which he has said he will make China's role in the crisis a major theme of his discussions.
Wei Xiaojun, deputy director general of the Narcotics Control Bureau of the Ministry of Public Security, said China did not deny that some fentanyl produced illicitly inside the country was contributing to the epidemic.
However, according to the intelligence the two countries had exchanged, "the evidence isn't sufficient to say that most fentanyl or other new psychoactive substances come from China", Wei said.
Trump last month said the US was stepping up measures to "hold back the flood of cheap and deadly fentanyl, a synthetic opioid manufactured in China and 50 times stronger than heroin".
He said he would mention it to Chinese President Xi Jinping in Beijing next week. "And he will do something about it," Trump said.
Both the US Drug Enforcement Administration and the White House Office of National Drug Control Policy have pointed to China as North America's main source of fentanyl, related drugs and the chemicals used to make them.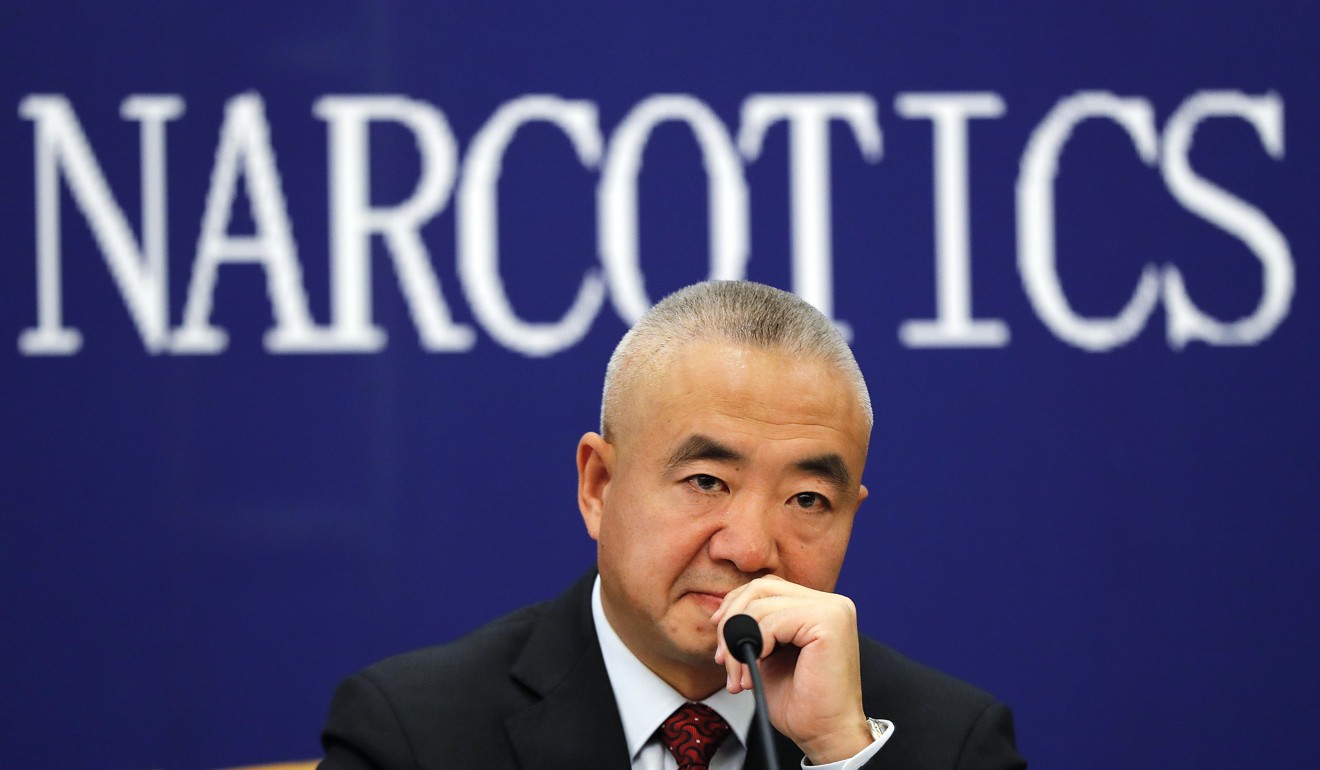 Beijing has long regulated fentanyl and 18 related compounds, and in February also placed carfentanil's less-potent cousins furanyl fentanyl, acryl fentanyl and valeryl fentanyl under control.
Wei outlined China's position at the Ministry of Public Security, a move apparently meant to emphasise China's progress on cooperation with the US on fighting opioids ahead of Trump's visit.
Wei said China had noted Trump's announcement of an opioid crisis and "China attaches great importance to this".
He also said the US Justice Department's public announcement last month of charges against two Chinese men accused of making tonnes of fentanyl and other powerful narcotics sold in the US could impede efforts to bring them to justice.
"I have to admit regret regarding the US move to unilaterally use the method of calling a news conference to announce the matter of these two wanted individuals who've fled to China," he said.
The release of information would "impact on the ongoing joint investigation into the case", Wei said.
The Department of Justice said Xiaobing Yan and Jian Zhang worked separately but similarly and controlled one of the most prolific international drug-trafficking organisations. The lack of an extradition treaty significantly reduces the chances they will be returned to the US for trial.
Fentanyl can be lethal even in small amounts and is often laced with other dangerous drugs. The Centres for Disease Control and Prevention estimated the drug and its analogues killed more than 20,000 Americans last year, and the number is rising.