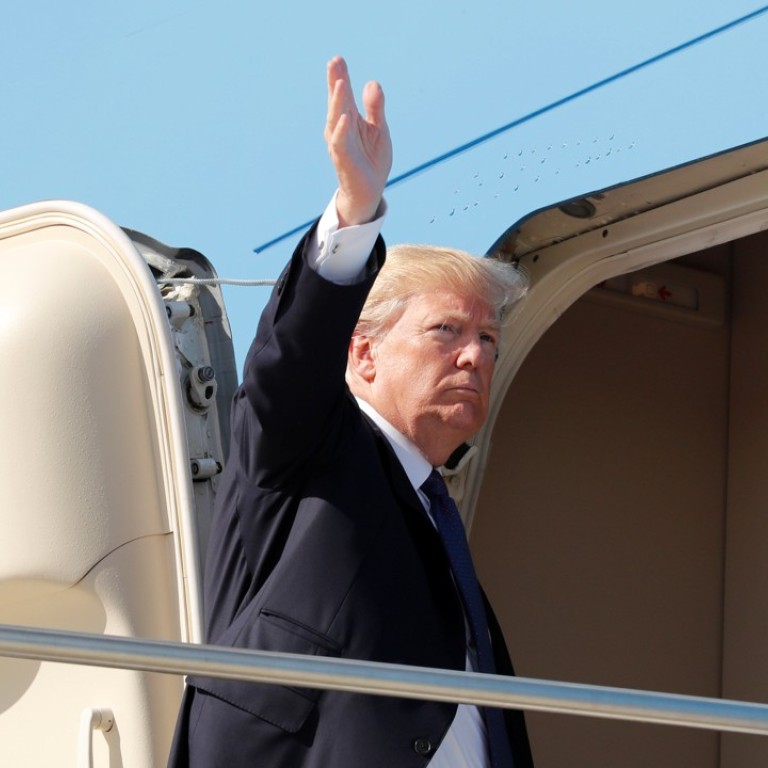 Donald Trump's visit to China gets going with US$9bn in trade deals as Beijing hints there is more to come
Agreements covering bioscience, aviation and smart manufacturing are just a 'warm-up', according to senior Chinese official
China and the United States signed US$9 billion of deals on Wednesday afternoon, just hours after US President Donald Trump landed in Beijing.
The two countries sealed a total of 19 deals covering bioscience, aviation and smart manufacturing, official media reported.
The signing ceremony in the Great Hall of the People was overseen by Wang Yang, China's vice-premier in charge of economic issues, and US Commerce Secretary Wilbur Ross.
Wang, a new member of the powerful Politburo Standing Committee, told commercial representatives from both countries that the contract signing was just a "warm-up" and there would be more "good things" on Thursday.
It was also announced that Chinese e-commerce giant JD.com would buy US$2 billion of US goods, more than half in the form of beef and pork.
"China's shoppers will rest assured knowing that they are able to purchase safe, high-quality meat products imported from the US," JD.com chief executive Richard Liu said in a statement announcing the deal.
Trump travelled with representatives from about 30 companies to Beijing, where trade disputes will be one of the key items on the agenda. The deals will help to address the US trade deficit with China, one of Trump's priorities.