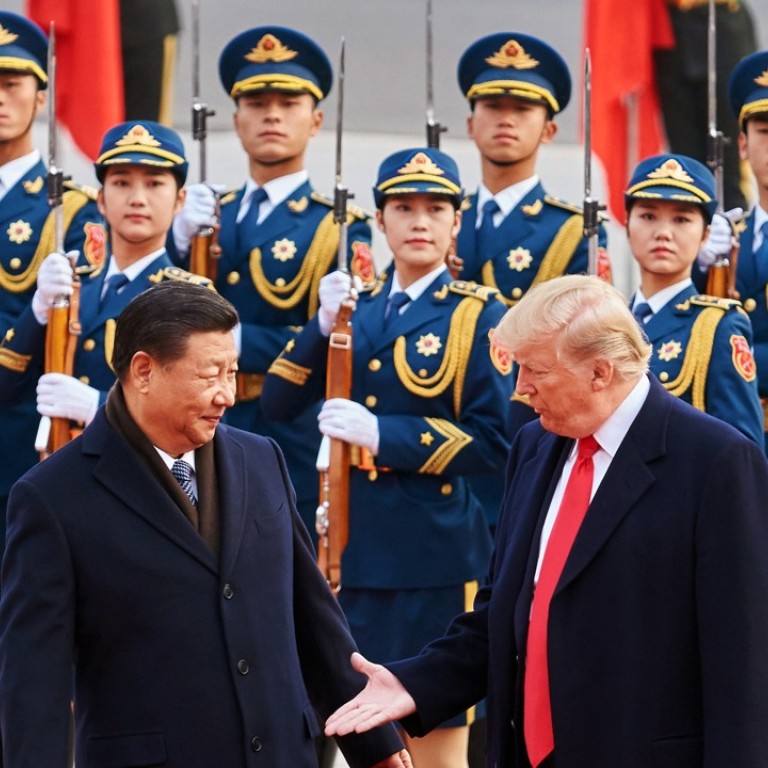 Flattery won't get Xi everywhere with Trump and China-US ties, analysts say
The hard, long-term questions in relations between the two countries remain unanswered despite the pageantry of this week's state visit, according to observers
Chinese President Xi Jinping's decision to pile on the pomp for his US counterpart's trip to China this week looked to have done the trick.
Just before US President Donald Trump left Beijing for Vietnam on Friday, he boasted of their strong personal rapport and his "very productive" visit.
Chinese state media chimed in, hailing the visit as a perfect summit between the leaders of the world's top two economies.
But most China watchers, including some of Trump's staunch supporters, were not so impressed, describing the trip as stage-managed by Beijing and largely uneventful.
Pointing to Trump's near-total public deference to the Xi's authoritarian government, observers said the top leaders in Beijing clearly knew how to play to the billionaire reality TV star's ego with flattery and over-the-top pageantry.
The much-touted rapport between Trump and Xi, they warned, should not be overestimated because it would do little to bridge the divergent and often conflicting national interests between Beijing and Washington. Nor could those ties sustain relations between the two countries as they emerged as competitors and even rivals in the long run.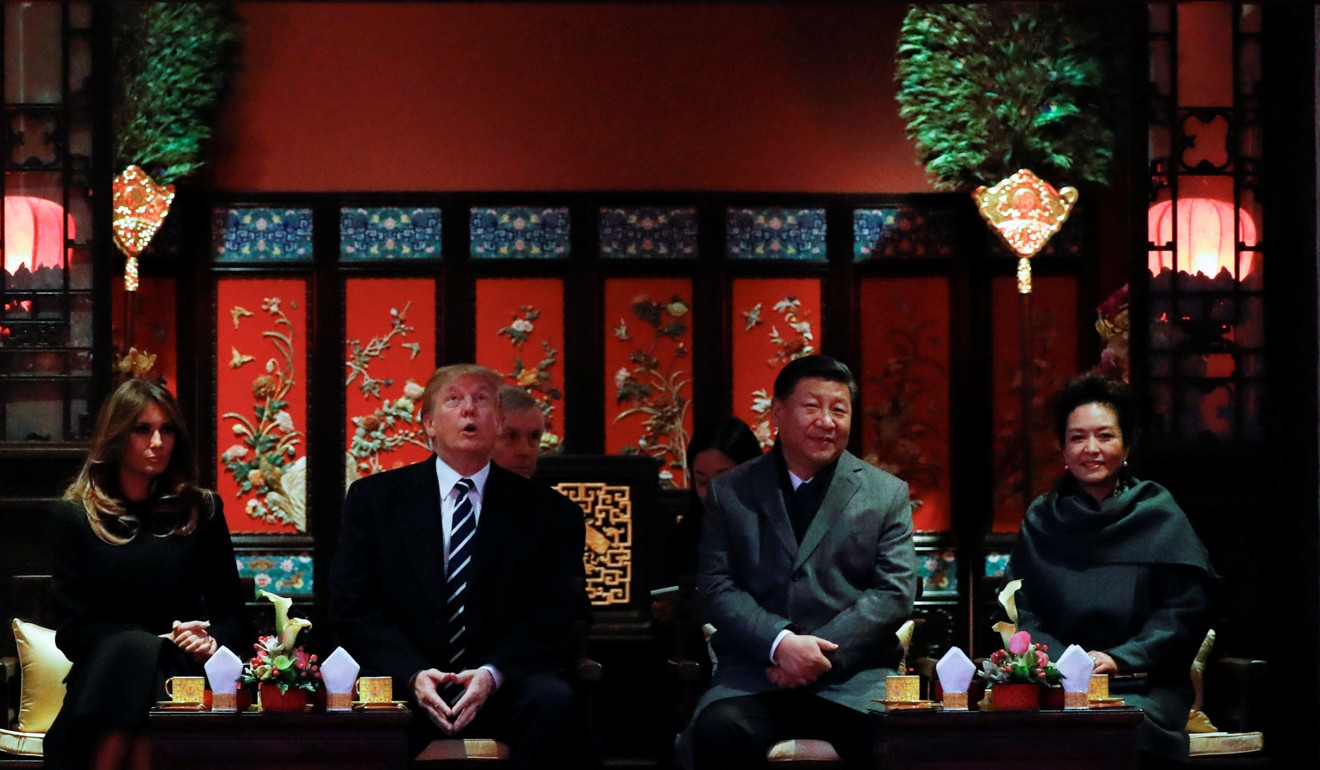 Nanjing University politics specialist Gu Su said Xi seemed to have pulled out all the stops for Trump's visit in an apparent bid to impress the US leader and distract him from deep-seated differences that have plagued bilateral ties.
"Protocol is an important part of China's diplomacy, but even by our own standard, the way Trump has been treated, from the scheduling to details of every event, was in many ways unprecedented and almost emperor-like," Gu said.
As part of those arrangements, Trump became the first foreign leader since the Mao Zedong era to have dinner inside the Forbidden City, a former imperial palace in the heart of the Chinese capital.
Gu said that with that meal, Xi was sending a message to his critics at home and abroad that he could handle Trump and Beijing's often tumultuous relations with Washington.
Richard Bush, a veteran China expert at the Brookings Institution, said the fact that Trump was "awed by all the ceremony and protocol" said more about the US president and less about Xi.
Bush, a former US diplomat, said Xi's pronouncement that US-China relations had entered a "new starting point" was another attempt to flatter the US leader, who was fiercely criticised for bowing to his host's pressure and not taking questions as they both fronted the media on Thursday.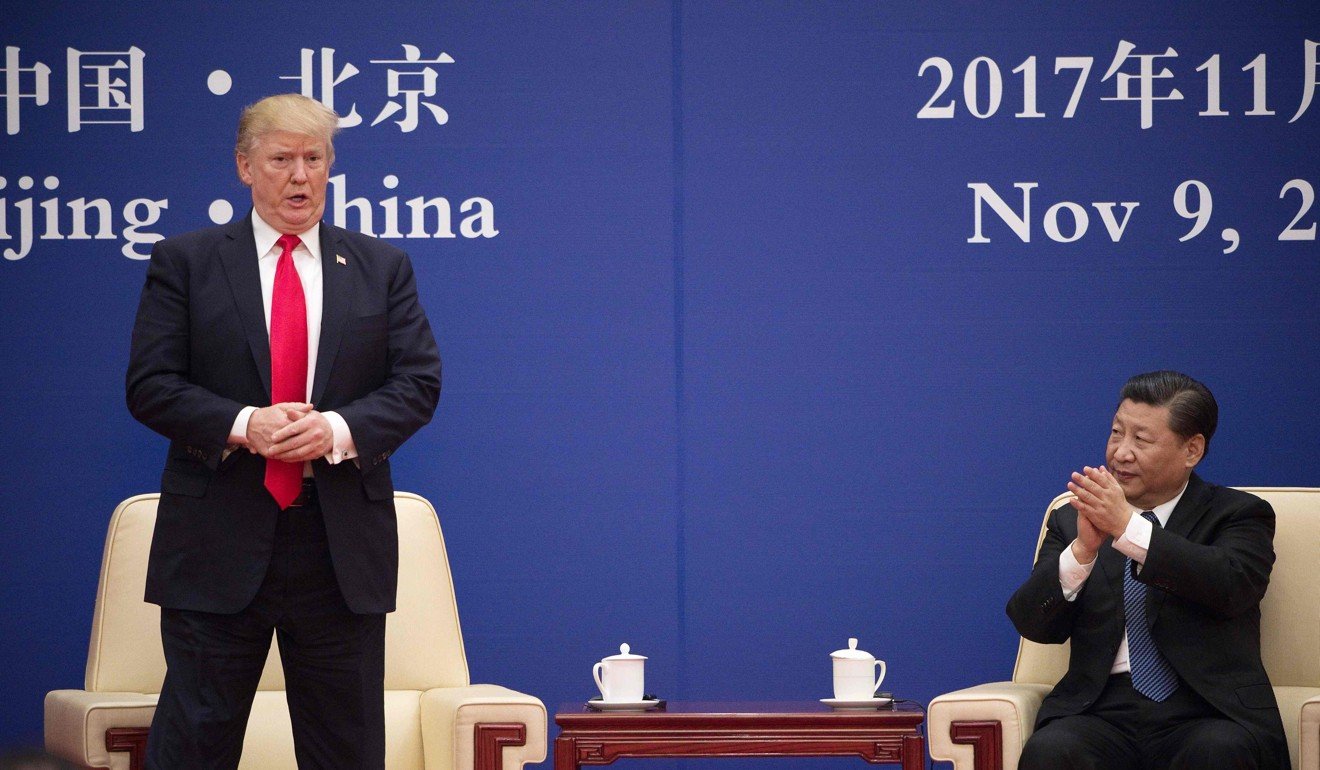 "I wouldn't read too much into that phrase. It's a way of flattering Trump and giving Xi the opportunity to define why it's new, historic, and a starting point. Also, it fits with the 'new era' theme of his report to the 19th [Communist] Party congress," when Xi was elevated to the communist pantheon of paramount leaders like Mao, Bush said.
In an editorial on Thursday, the Global Times, a nationalist tabloid controlled by party mouthpiece People's Daily, hailed Trump as a "practical" president who was "pragmatic on his Beijing policy", had scant interest in ideological diplomacy and "hasn't used the issue of human rights to make trouble for China".
But analysts cautioned that there were still big challenges in US-China relations.
Gal Luft, co-director of the Institute for the Analysis of Global Security, a Washington-based think tank, said playing to Trump's ego was like opening a bottle of perfume. "The good smell can only last for a short while. It is not a strategy that can sustain the relations over the long run," he said.
Luft said it was easy to overestimate the importance of the personal rapport between the leaders, the mutual flattery and the pomp.
"But in the end, while the atmosphere of the visit was good the two countries made almost no progress on the core issues that plague their relations," he said. "The only thing that was hopefully achieved was Trump's recognition that he will never have the China he wants. China has its own logic and its own rhythm and no degree of coaxing or coercion will change that."
Liu Weidong, a US affairs expert from the Chinese Academy of Social Sciences, also said Trump apparently had two faces and it would be foolish to take all of his flattering words at face value or jump to the conclusion that Beijing had figured out how to manage him.
"Trump had been tough on China before he arrived in Beijing and his sudden change of tune in Beijing was at most a friendly gesture designed to woo his host," Liu said.
Orville Schell, a China expert at the Asia Society in New York, also said there was still much for Beijing to do to have good ties with Washington.
"If China wants to have good relations with the US, I don't mean just trade, but also on civil society, media access, the South China Sea, visas for journalists, market access, then they have a lot of work to do," he said.
Additional reporting by Laura Zhou
This article appeared in the South China Morning Post print edition as: Flattery belies real differences in Sino-US relations