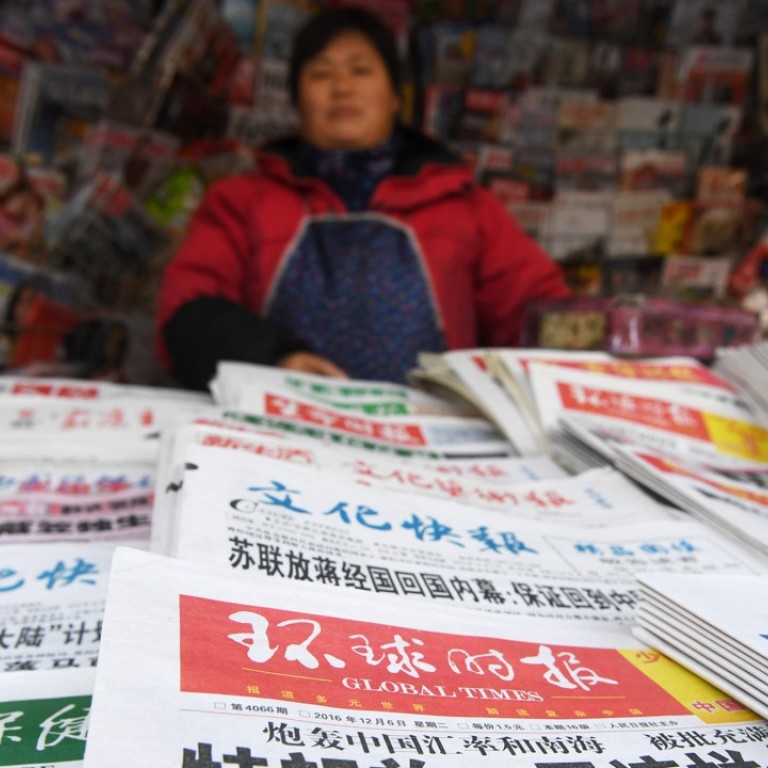 US Congress urged to make Chinese state media register as foreign agents
Congressional commission alleges some Chinese media staff in the US help with Beijing's intelligence gathering effort
All staff of Chinese state-run media outlets in the United States should be required to register with the government as foreign agents as they may be supporting Chinese intelligence gathering and "information warfare", congressional advisers said on Wednesday.
The US-China Economic and Security Review Commission said that Beijing has rapidly expanded its overseas media presence to promote a positive view of the rising Asian nation and the ruling Communist Party, even as it has tightened its control over media and online content at home and increased restrictions on foreign journalists in China.
The bipartisan commission recommends that Congress strengthen the Foreign Agents Registration Act, or FARA, which requires registration by people or companies disseminating information in the US on behalf of foreign governments, political parties and other "foreign principals". The law is applied to foreign lobbying efforts, but the Justice Department has also required registration by media outlets funded by foreign governments.
While some state-run Chinese media outlets do register, the commission says the law is applied unevenly. It calls for all staff of state-run outlets to be registered as they are not part of an open press.
"They should all have to register under FARA," said Larry Wortzel, who sits on the 12-member commission. "Since 1978, the US cannot use the press for intelligence collection or perception management by law, and that's not the case with China."
The commission is mandated to provide recommendations to Congress for legislative and administrative action, but its proposals do not carry legal weight. Its members are selected by leaders of both parties in the House and Senate. They include former US lawmakers and ex-US government, military and intelligence officials.
The Chinese embassy in Washington did not immediately respond to a request for comment on the commission's annual report. It was released as President Donald Trump returned from a five-nation trip to Asia, including a state visit to China where he criticised the government over trade but praised its leader, President Xi Jinping.
The Russian state-funded TV channel RT registered under FARA this week after pressure from the US government. The US intelligence agencies have alleged RT served as a propaganda outlet for the Kremlin as part of its multipronged effort to interfere in the 2016 US presidential election. Russia denies interfering.
Russia's lower house of parliament retaliated against the US action Wednesday, unanimously approving a bill allowing the government to register international media outlets as foreign agents.
Chinese state-run media outlets have expanded their overseas operations in recent years. The Xinhua news agency reported in 2015 it had 180 foreign bureaus. The commission contended that Xinhua gathers information and produces classified reports for the Chinese leadership on both domestic and international events.
According to the FARA website, Chinese media currently registered include the distribution companies of the China Daily, the People's Daily overseas edition and the Xinxin Evening News.
State Department data show that in 2016, some 836 non-immigrant visas for foreign media were issued to citizens of China – outnumbered only by Britain, Japan and Germany. That includes both Chinese media based in the US and those who made short-term visits.
The commission says Chinese-state run media and private networks friendly to Beijing have a virtual monopoly in Chinese-language US cable television "distorting the information available to the Chinese-speaking community in the United States".
It also voiced concern that Chinese Communist Party-linked corporations involved in the US media industry risk undermining the independence of American film studios by forcing them to self-censor to access the Chinese market.
This article appeared in the South China Morning Post print edition as: State media staff in US 'may be spies'