Africa
Get more with myNEWS
A personalised news feed of stories that matter to you
Learn more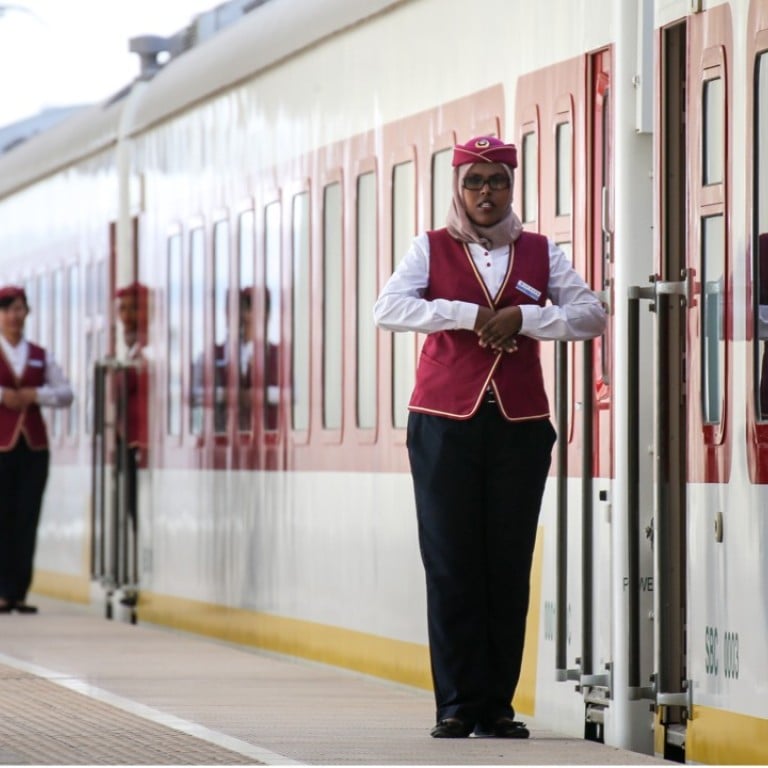 From rail and airports to its first overseas naval base, China zeroes in on tiny Djibouti
President of African nation will visit China this week
Djibouti President Ismail Omar Guelleh will arrive in China on Wednesday for a three-day state visit that is expected to further boost ties with the African nation.
Situated in the Horn of Africa – adjacent to one of the world's busiest shipping routes – Djibouti has a population of less than one million and is home to China's first overseas military base.
With access to the Gulf of Aden and the Indian Ocean beyond, the area is a gateway into Northeast Africa and the Red Sea region.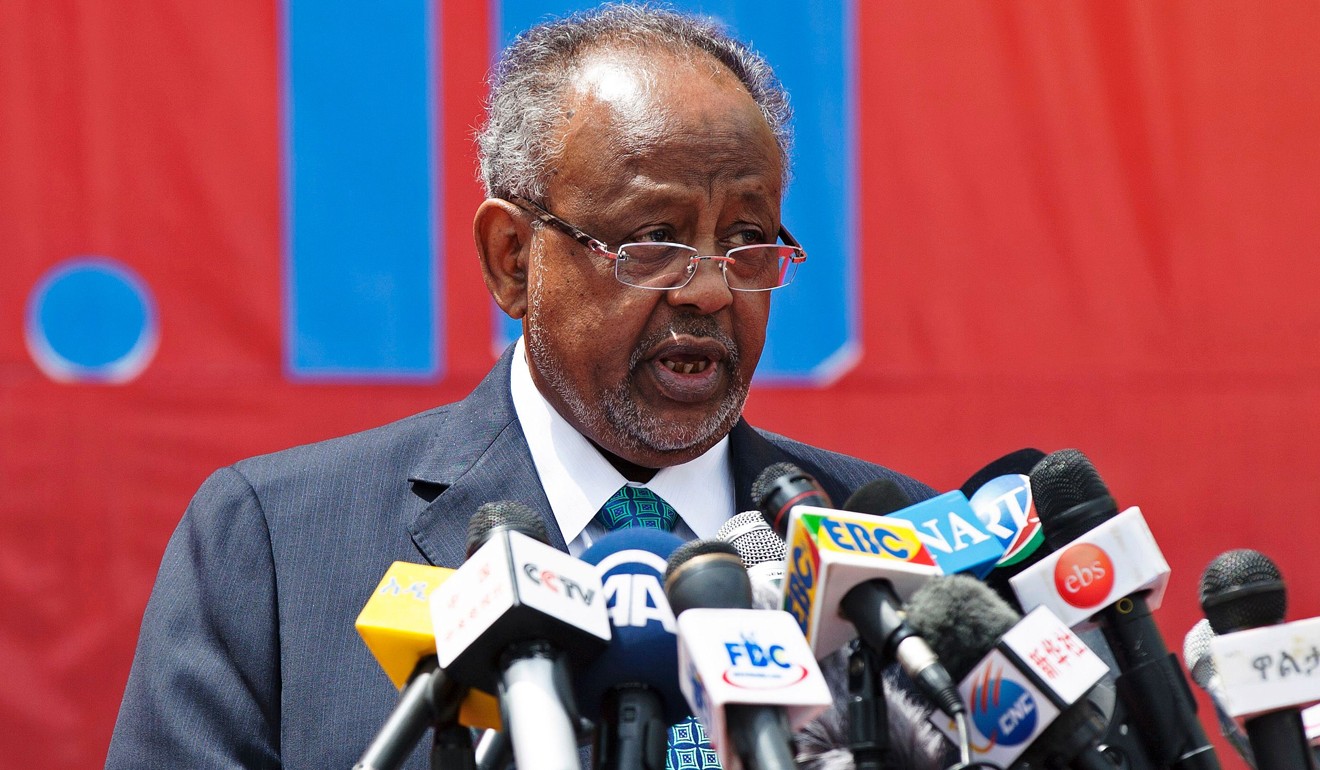 According to United Nations trade data, Djibouti's exports to China – including leather, salt and cement – totalled just US$7,500 in 2009. That compares to China's exports to Djibouti, such as vehicles and electronic equipment, which reached US$20.7 million that year. But the relationship between the two nations goes far beyond trade.
People's Liberation Army naval base
China is the seventh country to set up a military base in Djibouti, a relatively stable nation with proximity to restive areas in Africa and the Middle East.
But Beijing has played down military use of the base, claiming it will be used for "logistics purposes".
It said the base would enable China to better support its peacekeeping and humanitarian missions in waters off nearby Somalia and Yemen, in particular.
Other countries with military bases in the former French colony include the United States, Japan and France, and these bases provide the country's biggest source of income and employment.
China agreed to pay US$100 million per year for its base in Djibouti, while the US pays US$63 million.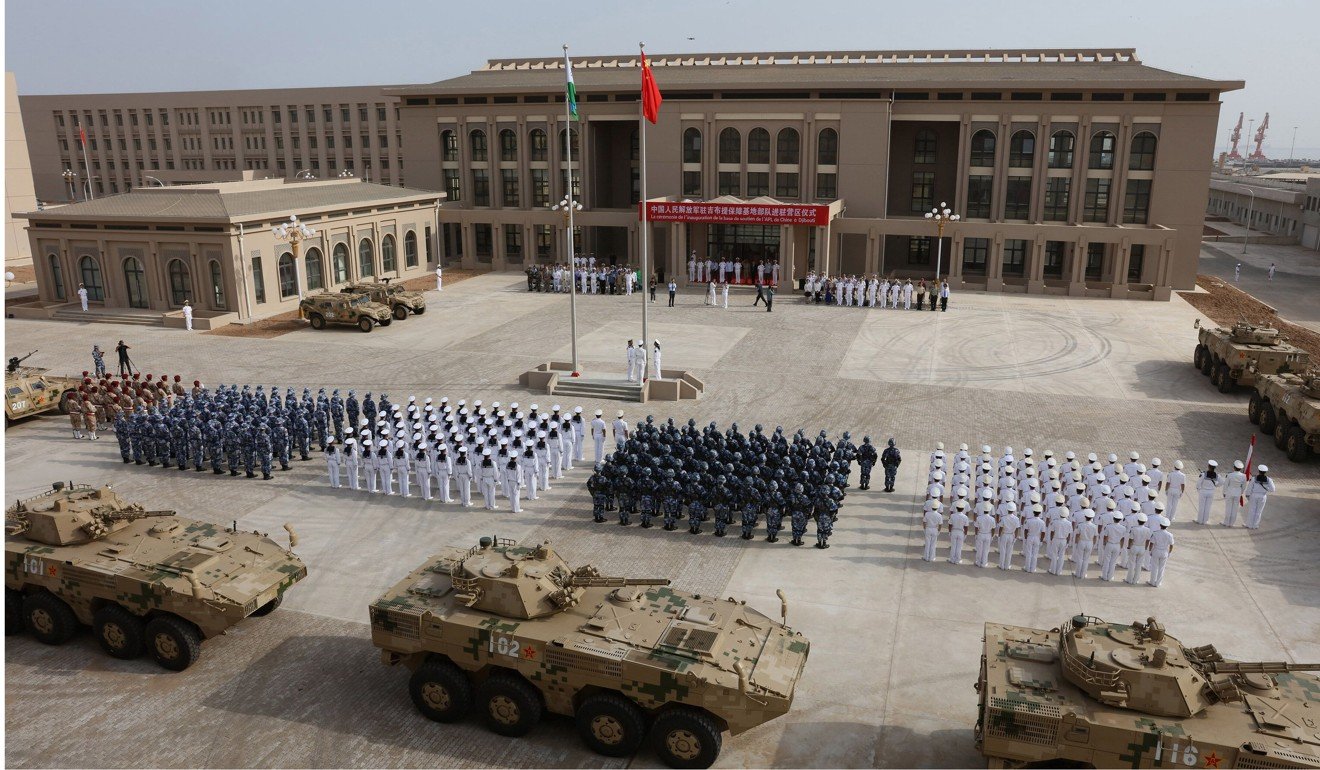 Natural gas
Last week, China's POLY-GCL Petroleum Group signed a memorandum of understanding to invest US$4 billion in a natural gas project at Damerjog. The preliminary agreement will be finalised in six months, with work to begin on the project soon afterwards. It includes a natural gas pipeline, a liquefaction plant and an export terminal.
The gas pipeline will transport 12 billion cubic metres of natural gas a year from Ethiopia to Djibouti, while the liquefaction plant has a target capacity of 10 million tonnes per year of liquefied natural gas.
Addis Ababa-Djibouti railway
The 750km railway linking Djibouti and Ethiopia is the first fully electrified cross-border railway line in Africa.
China Railway Group and China Civil Engineering Construction Corp (CCECC) financed 70 per cent of the US$490 million project. Under the deal, Chinese staff will run the project for the first five years, after which Ethiopians will take over.
Launched in October last year, it took four years to build and connects the Ethiopian capital, Addis Ababa, to the Red Sea port of Djibouti – through which 90 per cent of Ethiopia's goods are traded. Commercial operations are due to begin this month.
Airports
Two new airports in Djibouti were to be built by CCECC at a combined cost of nearly US$600 million under contracts signed in 2015. But the projects are expected to be put out for tender again, according to a Bloomberg report last month. It is unclear why the projects will go through another tendering process, but the report quoted a local official as saying that the Chinese company "will have no exclusivity", although it can apparently bid for the contracts again.
Hassan Gouled Aptidon International Airport will be 25km from the capital and was due to open in 2018. With capacity for 1.5 million passengers per year, the airport is to have runways big enough for commercial jets including the Airbus A380.
The other airport, Ahmed Dini Ahmed International Airport, located in the north of the country, will have capacity for 767,400 passengers annually.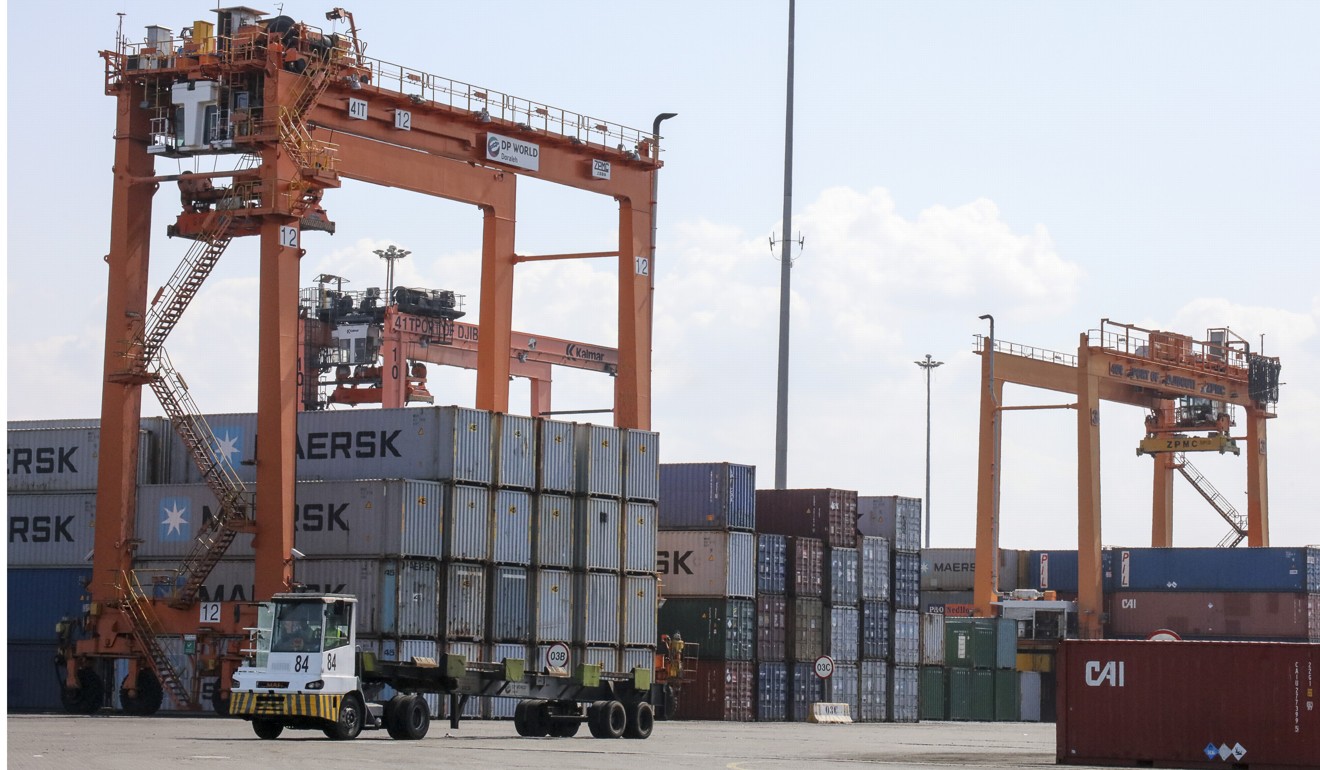 Free-trade zone
In January, Djibouti started construction of a free-trade zone with Chinese funding. The 48 sq km free-trade zone is being built by Dalian Port. The zone will be operated by the Djibouti Ports and Free Zone Authority in a joint venture with China Merchants Holdings.