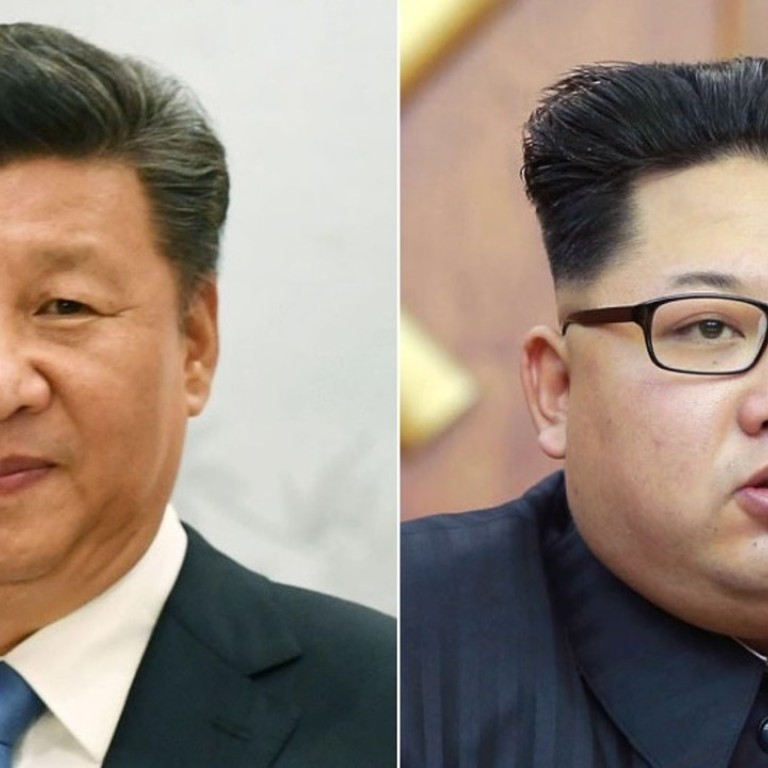 North Korea's Kim Jong-un 'snubs' China in failure to repay diplomatic favour
If confirmed, Kim's unwillingness to meet Xi Jinping's special envoy would underline Beijing's limited influence over its neighbour, analysts say
The failure of North Korean and Chinese officials to arrange a meeting between Chinese President Xi Jinping's envoy and North Korean leader Kim Jong-un was a snub to Beijing and a further sign of strained ties between the communist neighbours, diplomatic observers said.
Song Tao, head of the Communist Party's international department, wrapped up his four-day trip to North Korea on Monday, the first visit by a senior Chinese official since 2015.
Both Beijing and Pyongyang have tried to put a positive spin on the trip but have remained tight-lipped about whether the Chinese envoy met the reclusive North Korean leader.
State media did not say if Song met Kim, a move analysts said suggested that such a meeting did not take place.
Although Song met Choe Ryong-hae, a vice-chairman of the Workers' Party of Korea and Kim's right-hand man, and Ri Su-yong, Pyongyang's top diplomat, analysts said his failure to meet Kim – if confirmed – was a deliberate snub to Xi and again showed Beijing's limited influence over the unruly regime.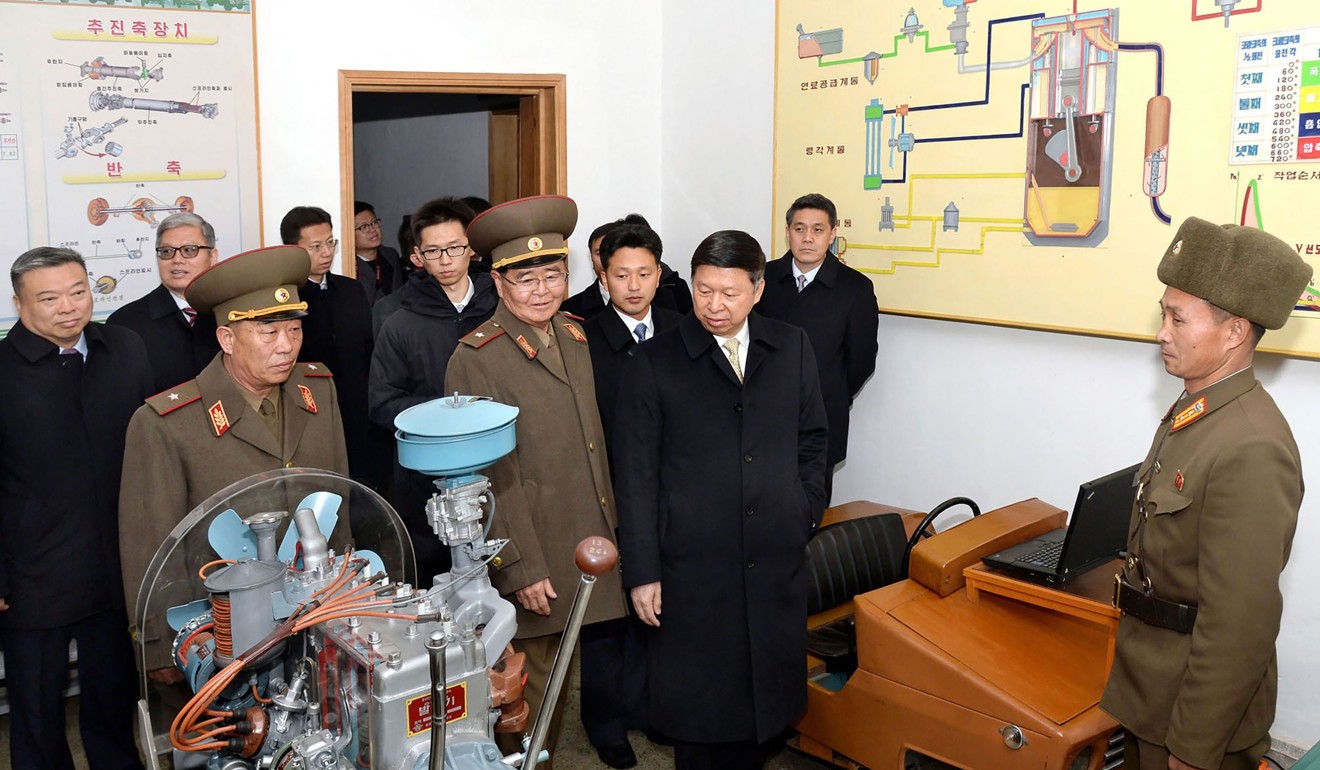 Repeating his comments on Monday, Chinese foreign ministry spokesman Lu Kang said on Tuesday that he had "no more details to offer about the specifics of the visit".
Lu called for dialogue to resolve the North Korean nuclear crisis after the United States rebranded Pyongyang as a state sponsor of terrorism.
Observers said the trip, which US President Donald Trump initially hailed as "a big move", apparently made little progress in breaking the impasse over North Korea's nuclear armament programme or stopping the downward spiral of distrust between Beijing and Pyongyang over Kim's nuclear brinkmanship.
Gu Su, a political analyst at Nanjing University, said Kim's decision not to meet Song was also a departure from diplomatic protocol.
As part of a long-standing tradition between the parties, Song was tasked with briefing the North Korean leaders about China's Communist Party congress last month, at which Xi was confirmed as the country's most power leader in decades.
It is a sharp contrast to last year when Xi met Ri as Kim's special envoy to Beijing after the North Korean ruling party's congress.
"Reciprocity is an important part of diplomatic protocol, especially among communist parties," Gu said. "Apparently, Kim was unhappy with Xi's bonhomie during Trump's recent China tour and Beijing's decision to side with Washington on a spate of international sanctions against North Korea. The snub is likely to see Beijing's relations with Pyongyang reduced to near freezing point."
Sun Xingjie, an international relations expert at Jilin University, also said the snub was a clear sign that relations between the two communist parties had sustained irreparable damage over North Korea's repeated nuclear provocations, which Xi has described as a threat to China's national security.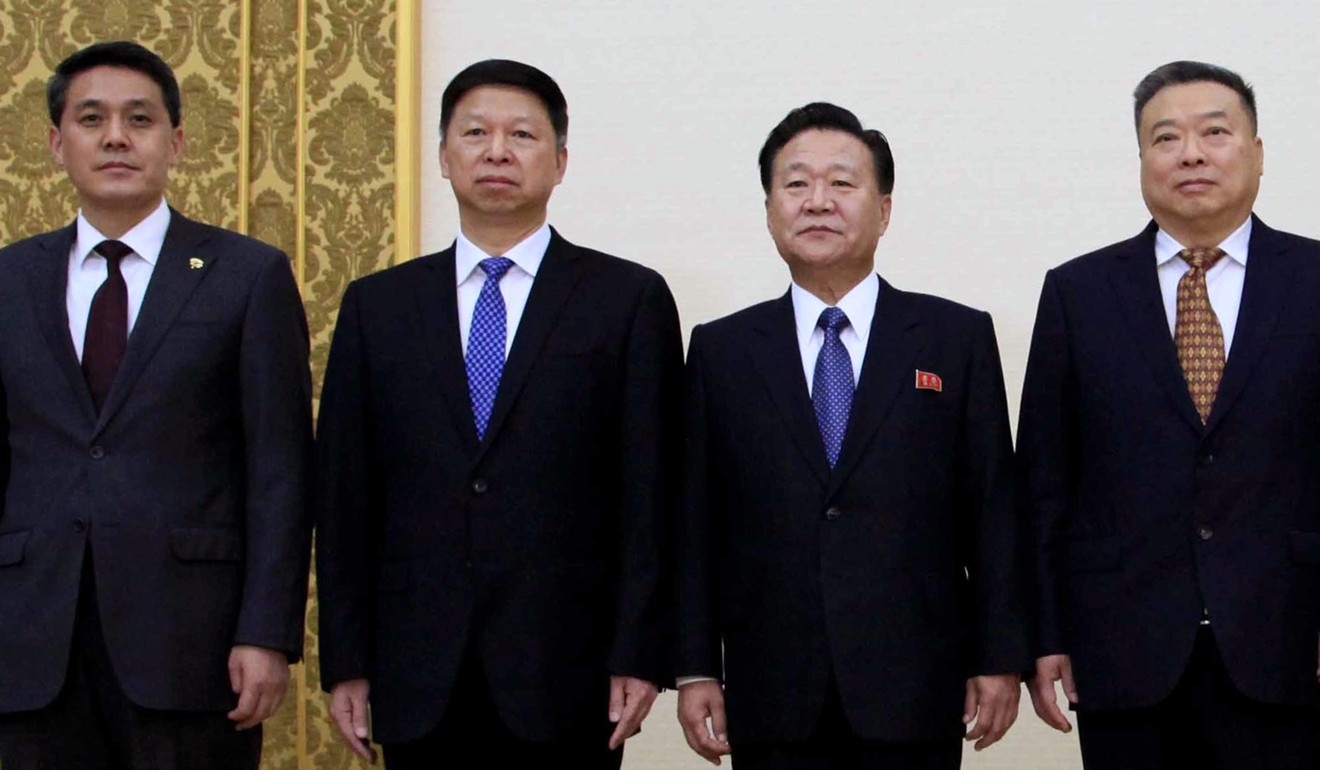 China's ties with North Korea have shrivelled this year since Beijing rolled out a series of economic and trade sanctions against its former communist ally. Although both parties still exchanged greetings ahead of the party congress last month, Xi has not met Kim, who came to power with the death of his father in December 2011.
North Korea detonated its sixth and the most powerful nuclear device on the opening day of a summit of emerging economies in Xiamen in September, a move also seen as a rebuff to Beijing.
"Although people may say Song was not as senior in the Communist Party hierarchy as previous Chinese special envoys, I think it is an unequivocal move against Beijing, showing Kim is refusing to discuss the possibility of denuclearisation or make any concessions on his ambitious nuclear and missile programmes," Sun said.
Song's trip showed that the world and even China had overestimated Beijing's influence on Pyongyang, Sun added.
"The North Korean nuclear crisis has reached a point where both countries' core interests are at stake and apparently neither side can afford to make compromises to solve their structural differences on the issue," he said.
This article appeared in the South China Morning Post print edition as: Kim 'snub' to Xi envoy another sign of strained ties