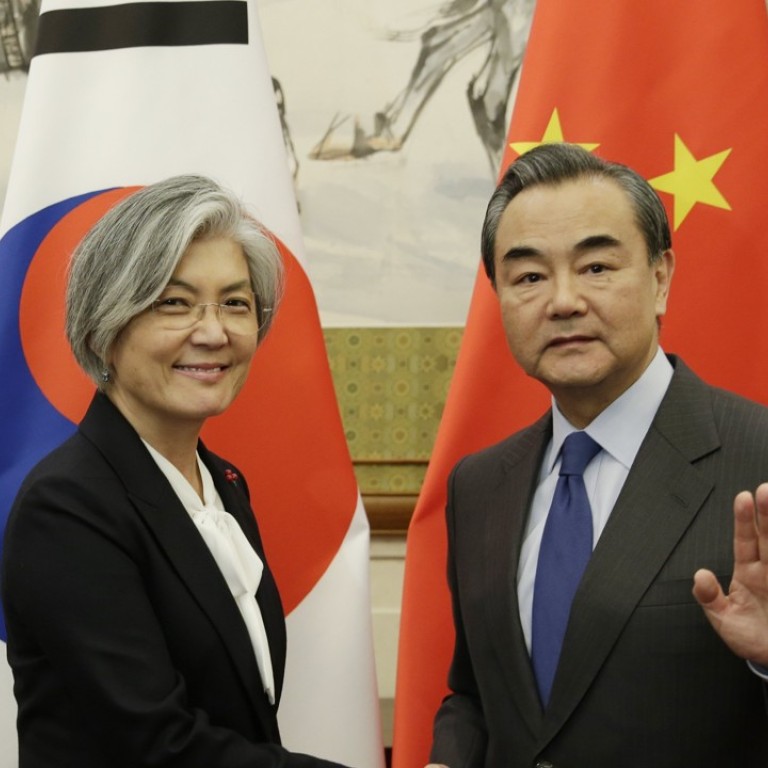 South Korea must keep THAAD's prying eyes away from China, foreign minister says
Wang Yi meets his South Korean counterpart to pave the way for presidential visit next month
Beijing has again urged Seoul to ensure that a US anti-missile system installed in southern South Korea not infringe on China's security interests.
Chinese Foreign Minister Wang Yi issued the call over the Terminal High Altitude Area Defence (THAAD) system in talks with his South Korean counterpart Kang Kyung-wha in Beijing on Wednesday.
Wang said Seoul should be committed to its earlier statement of not joining the US-led regional missile defence system.
"There is a saying in China that promises must be kept and action must be resolute. We hope that South Korea will continue to properly handle this problem," he said.
The two foreign ministers were expected to lay the groundwork for a visit by South Korean President Moon Jae-in to Beijing next month.
Kang told Wang that the two nations needed to focus on normalising bilateral ties, something Moon and Chinese President Xi Jinping agreed on at talks on the sidelines of this month's Asia-Pacific Economic Cooperation summit.
She called for China to "resolve difficulties" facing South Korean firms in China and "promote people-to-people exchanges" ahead of Moon's visit.
Moon's trip will be the first top-level visit between the two countries since ties were strained by China's strong opposition to South Korea's installation of THAAD.
Although Seoul and Washington insisted the sophisticated radar and interceptor missile system was to fend off North Korea's nuclear and missile threats, Beijing argued that THAAD could seriously undermine its security by penetrating into China.
The THAAD dispute froze economic and cultural links until the end of last month when the two sides made separate statements that they had reached some "initial" consensus.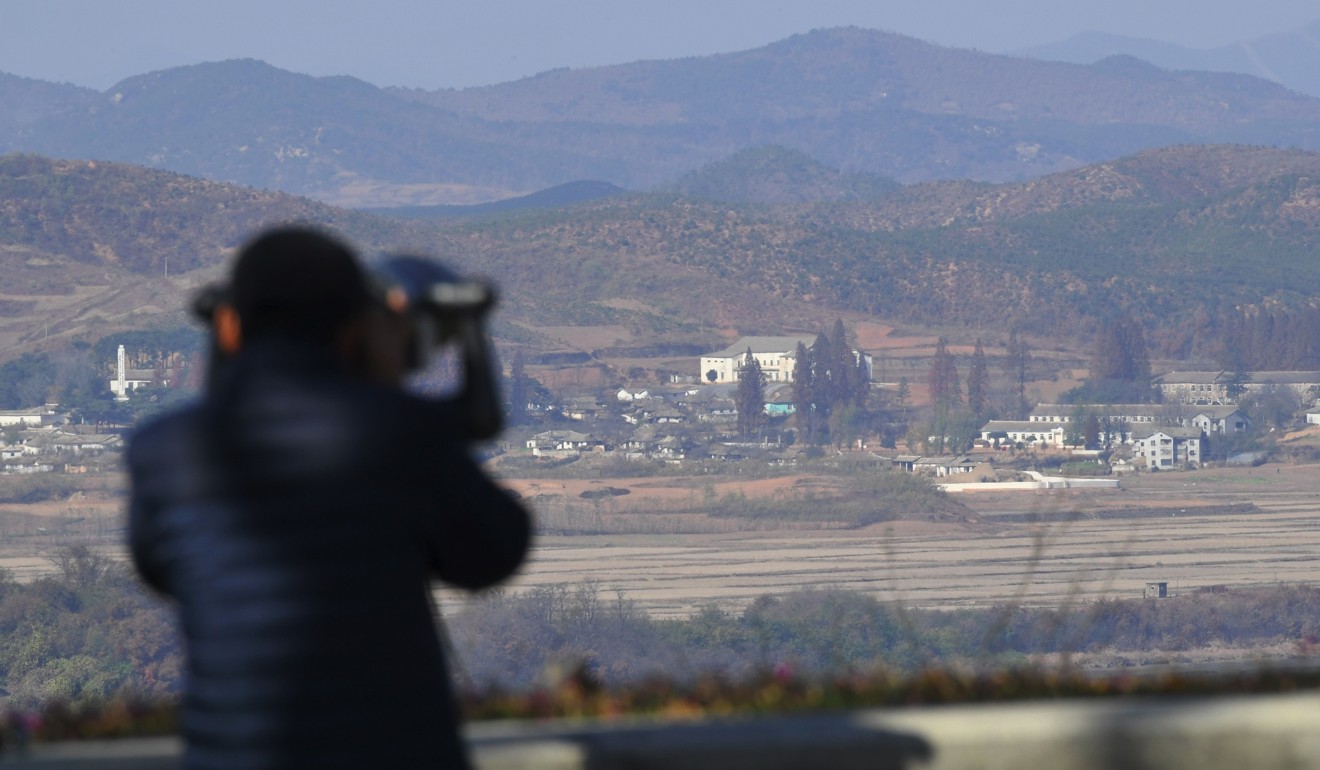 The consensus included South Korea agreeing to not deploy more THAAD batteries, to not consider joining a US-led missile defence system, and to not engage in trilateral military cooperation with the United States and Japan.
It paved the way for meetings between Moon and Xi and Chinese Premier Li Keqiang.
"We attach importance to such statements by South Korea," Wang told Kang.
Wang Sheng, a professor of Korean affairs at Jilin University, said both sides had a strong desire to repair the relationship because economic ties were in both sides' interests.
Wang said they also had some common ground on the North Korean nuclear crisis in that they were both demanding the denuclearisation of the Korean peninsula.
But the installation of THAAD had damaged mutual trust, he said.
"The THAAD issue left a deficit in mutual trust," Wang said. "So to Beijing it is very important that South Korea keep its word and THAAD must truly not pose a threat to China's security."
This article appeared in the South China Morning Post print edition as: Beijing tells Seoul to keep THAAD at a distance