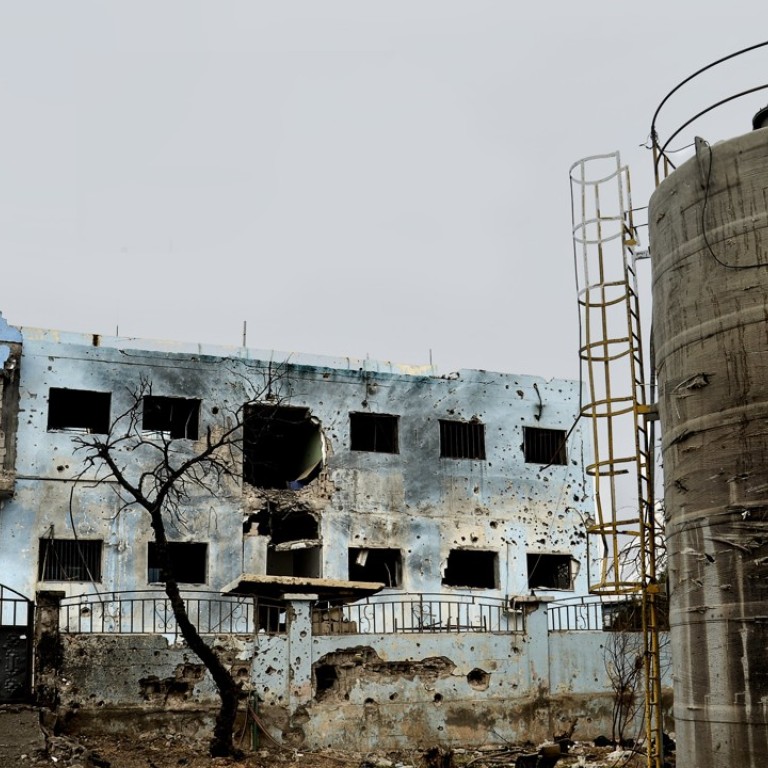 Syria courts China for rebuilding push after fall of Islamic State's strongholds
Ambassador to Beijing says Assad regime open to oil-for-loan deals or yuan-denominated transactions as it seeks to lure businesses
Syria is calling for China to help with the nation's post-war reconstruction, its ambassador to Beijing has said, as the Syrian government consolidates its grip over the parts of the country it controls after the fall of Islamic State's strongholds.
Ambassador Imad Moustapha said Syria had been trying to woo foreign investors to join its massive reconstruction efforts and would consider giving Chinese companies Syrian oil in return for loans. It would also consider settling transactions in yuan.
"We want countries like Russia, China, India and Iran to come and take part in the reconstruction," he said.
"We are not going to welcome the countries that participated in the Syria war coming and saying we want to take part in the reconstruction," the envoy said, referring to the United States and Turkey which backed some of the anti-government forces.
In a crucial move, Iranian President Hassan Rowhani, an ally of Bashar al-Assad's government in Damascus, declared on state television on Tuesday that Islamic State had been defeated.
But concerns remain that the conflict could continue for many years.
The Assad regime has threatened to attack the Kurdish-led Syrian Democratic Forces to bring the country's northeast under its control, while al-Qaeda-linked fighters are also present in the northwestern province of Idlib and the opposition is still demanding Assad's removal.
The Assad regime has been shunned by major Western powers since the fighting started six years ago, with allegations of chemical weapons used against civilians.
The government has turned to allies including Russia for support. On Wednesday, Assad even thanked his Russian counterpart Vladimir Putin for "saving" his country.
China has not deployed military forces to Syria, but it has vetoed hostile UN resolutions alongside Moscow.
Chinese Foreign Minister Wang Yi also told Bouthaina Shaaban, a senior aide to Assad, on Friday that China would support Syria's reconstruction plans.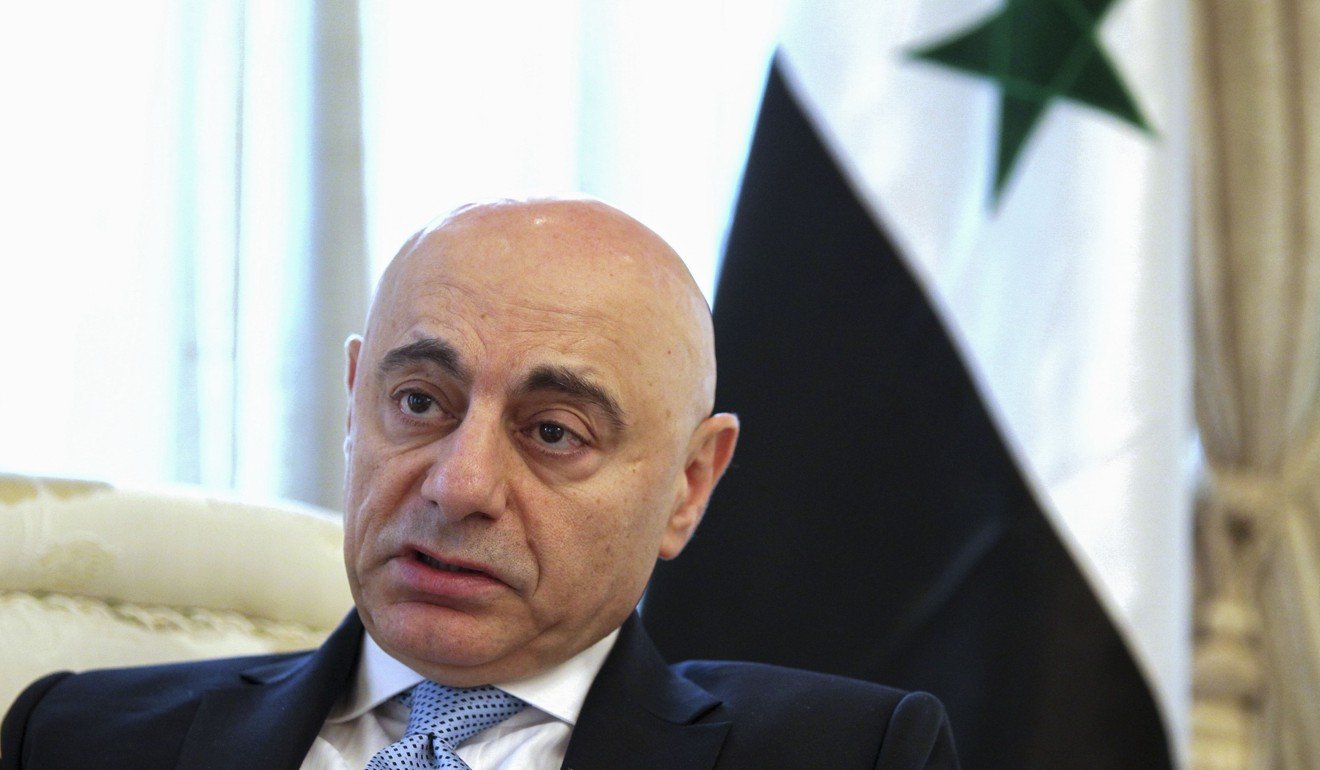 Moustapha, who served as Syria's ambassador to the US until 2011, said Chinese firms had shown a "big" interest in exploring business opportunities in the country, and he now received delegations and visits from major Chinese companies "on an almost daily basis".
"Most of them now are in the stage of preparing themselves to open representative offices in Damascus and other Syrian cities, sending exploratory teams to go to meet the business communities and government agencies in Syria and report to their superiors," he said.
"Some of them have already signed some contracts and some are in the process of signing contracts."
But the cost of the reconstruction in Syria could be huge – the World Bank has estimated that it could be around US$200 billion – and it remains unclear who would be willing to foot the bill given the Assad government still faces sanctions from Europe and the US.
To better finance the reconstruction efforts, Moustapha said the Syrian government would be open to any offers that were in its interests, including "oil-for-loans" deals or even settling trade and investment deals in yuan, which would help it to bypass the US dominance in the global settlement system.
"We are very open to such suggestions [oil-for-loans deals] from various Chinese companies," he said. "They discussed that they can have something like agglomeration – several Chinese companies each in different areas. They will do something in partnership … This is something we are willing to consider."
Moustapha also said China and Syria were exchanging intelligence because an estimated 5,000 Chinese militants, mostly ethnic Uygurs from the far western province of Xinjiang, were believed to have been trained in Syria.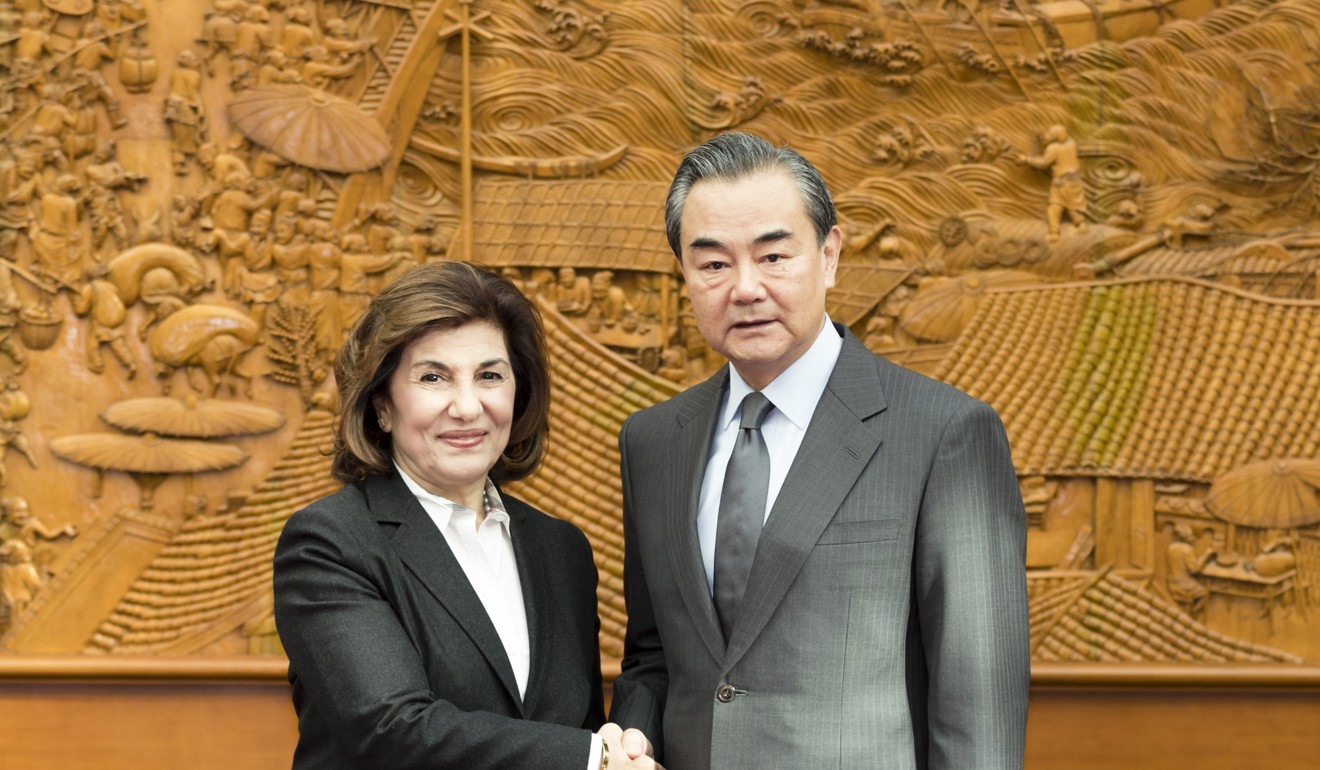 The six-year war in Syria has killed some 465,000 people and displaced more than 12 million, resulting in a refugee crisis.
Moustapha said China had the economic power to help Syria, but Beijing did not need to offer to take in Syrian refugees.
"If these Chinese people have the best intention of helping the Syrian refugees … repair their houses, instead of spending money to bring them to China," the ambassador said.
"Pay the same amount of money to allow them to go back and live happily in their own country. I think this is logical and more humane."
Raffaello Pantucci, director of international security studies at the Royal United Services Institute in London, said he did not see an end to the war and Chinese investment in Syria would confront challenges.
"The financial interest in Syria [for China] is quite limited," Pantucci said, adding that before the conflict China's investment was in small telecom and energy contracts.
"Even if the Chinese government told state companies where they should go and invest, the companies would still have to want to go there ... It is potentially a waste of money and has high security risks."
Kamal Alam, a visiting fellow at the London institute, also expected conflict to continue in Syria.
Alam said there was a strong security component to China's interest in Syria because of the reported number of Uygurs fighting in the country.
"China is one of the few strongest options Syria has, along with the BRICS countries," he said referring to Indian and South African investment.
"If China can stabilise Syria, it will also help their other investments in the region, especially in Iraq, where they have far more money ... and in buying Iraqi oil."
Additional reporting by Kinling Lo
This article appeared in the South China Morning Post print edition as: Syria invites China to join post-war reconstruction effort