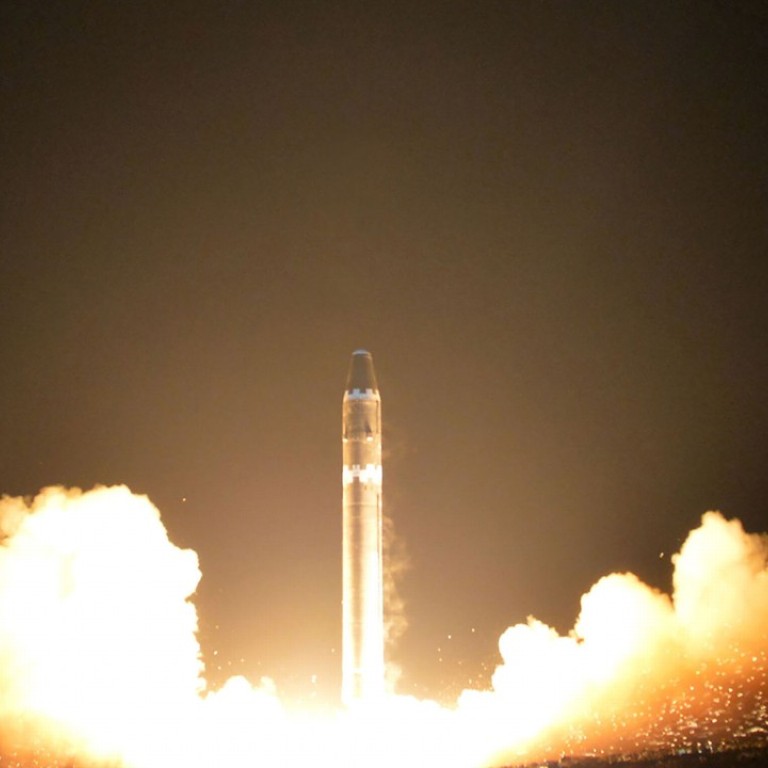 China will back tougher sanctions as North Korea threat grows, say analysts
Beijing will support tougher UN sanctions against North Korea following Pyongyang's latest missile test on Wednesday as the reclusive state poses an increasing threat to China's own security, according to diplomatic observers.
A full oil embargo was unlikely, but China would endorse stronger sanctions than those previous adopted by the UN Security Council in September, they said.
The assessment came after US President Donald Trump asked his Chinese counterpart Xi Jinping to halt all oil shipments to North Korea to help stop its neighbour's nuclear weapons programme.
Chinese Foreign Ministry spokesman Geng Shuang did not directly respond to Trump's call, only saying that Beijing upholds UN resolutions and supports the denuclearisation of the Korean peninsula.
North Korea said the missile it tested on Wednesday was the most powerful and advanced it has developed.
Jia Qingguo, the dean of the School of International Studies at Peking University, said Beijing realised additional sanctions were needed and would tighten oil exports to the North if it continued to pursue its nuclear programme.
But China would continue to oppose unilateral sanctions ­imposed by the US on companies and individuals with links to North Korea, Jia said. If Washington asked other nations to follow suit, Beijing would not interfere, he said.
China would still oppose the US from imposing unilateral sanctions on companies and people with links to North Korea, but Beijing would not stop the US from asking other nations to take similar actions, he said.
The US ambassador to the UN, Nikki Haley, told a UN Security Council emergency meeting that stopping North Korea's oil supply was a "pivotal step in the world's effort to stop this international pariah". China's deputy UN ambassador Wu Haitao said the US should have heeded a joint Sino-Russian "suspension-for-suspension" proposal, in which the US would halt joint military exercises with South Korea in exchange for a halt in North Korea's missile testing.
China supported UN sanctions against North Korea in September, which restricted petroleum product supply to North Korea and banned the future hire of North Korean workers on projects overseas.
Beijing was reluctant to totally shut down oil supplies to North Korea, fearing it would topple the regime and lead to an influx of refugees. North Korea acts as a buffer between China and South Korea, a close US military ally.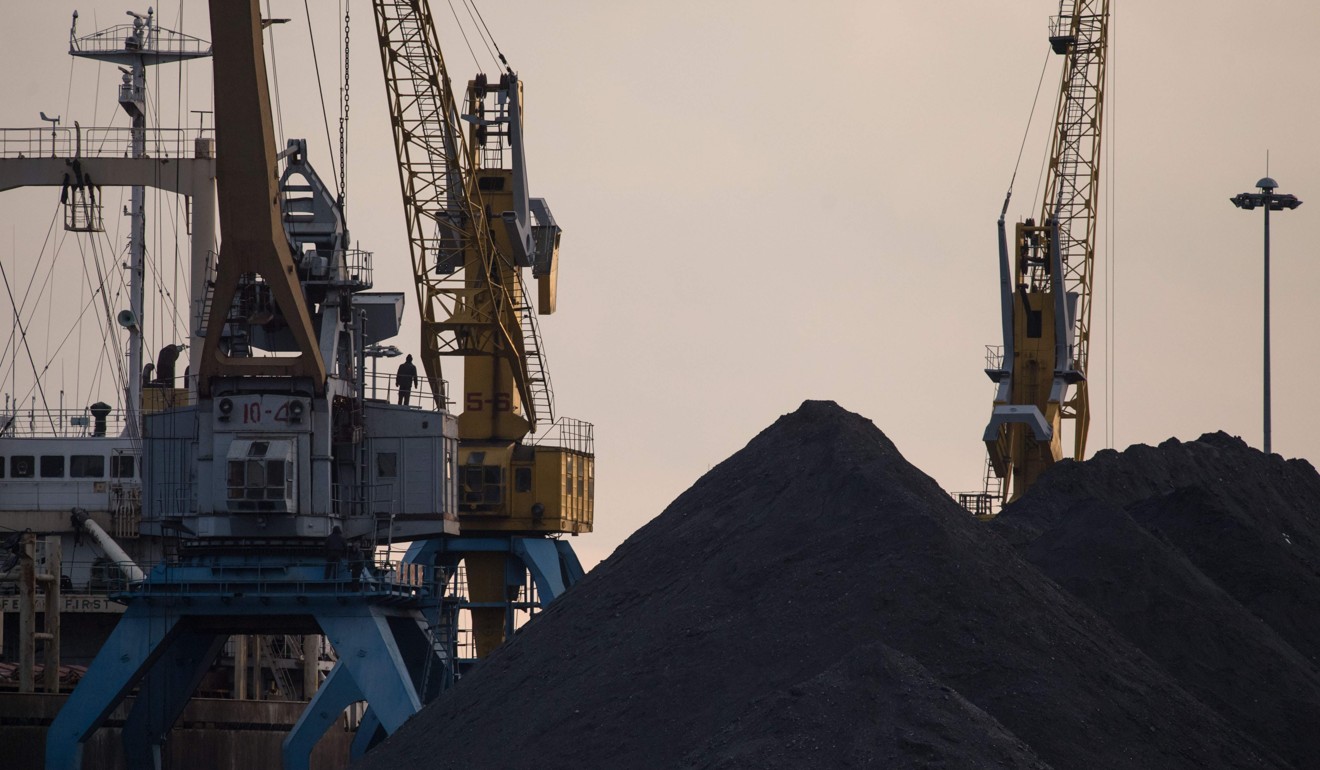 Chinese customs data last week showed that China did not export any diesel and petrol to North Korea in October. It was the first time since July 2015 that China sold no petrol to the North and first time since August 2016 it sold no diesel.
Zhang Liangui, a professor of international strategic research at the Communist Party's Central Party School, said sanctions could help rein in Pyongyang.
Sanctions are useful, but the existing ones are not forceful enough and it will take time for us to see the impact," he said.
"I think it won't take long for the UN to come up with new sanctions that will be tougher than the previous ones."
US President Donald Trump spoke with Xi Jinping by phone on Wednesday, during which he demanded China step up efforts to restrain Pyongyang.
Matthew Kroenig, a non-resident senior fellow at the Atlantic Council think tank, said Trump's request for a complete oil embargo was an implicit threat.
"He's saying China needs to do more or the United States will continue to increase sanctions on the Chinese firms propping up the North," he said.
"This approach does risk increased confrontation with China, but if North Korea's nuclear programme is the administration's top priority then it may be worth it.
"North Korea is entirely dependent on foreign oil and without it, its economy would grind to a halt in weeks or months. So, it is likely that such a move, if put in place, would force [North Korea's leader Kim Jong-un] to the table to discuss denuclearisation," said Kroenig.
This article appeared in the South China Morning Post print edition as: China likely to back tougher sanctionsChina likely to support tougher sanctions