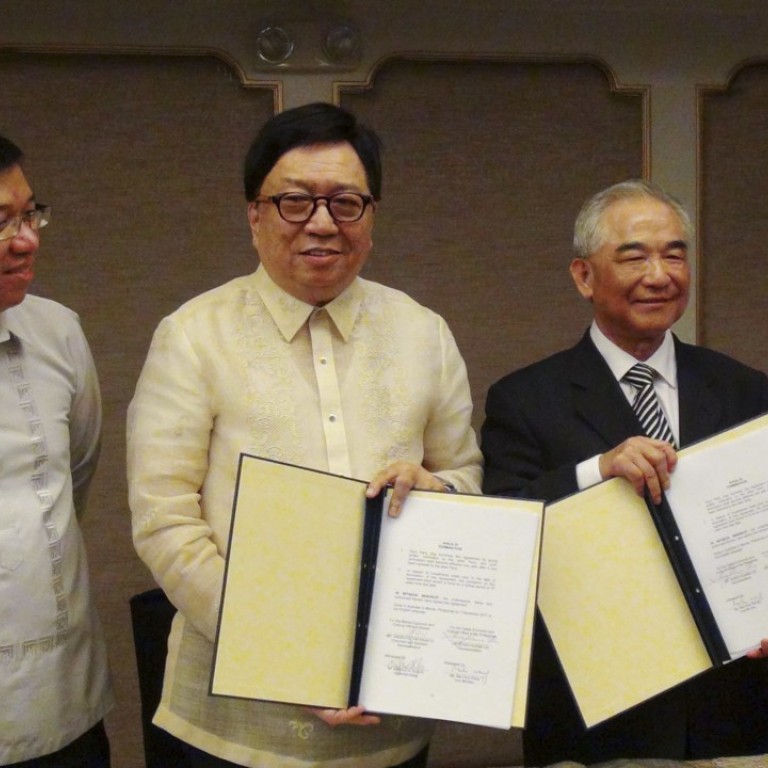 China unhappy as Philippines signs investment deal with Taiwan
China said on Friday it was seriously concerned about the Philippines signing a bilateral investment agreement with self-ruled Taiwan, claimed by China as its own with no right to any official foreign ties.
Taiwan's de facto ambassador to the Philippines signed the agreement in Manila on Thursday with his Philippine counterpart, according to Taiwan's government.
Speaking in Beijing, Chinese Foreign Ministry spokesman Geng Shuang said China had no problem with "normal" trade relations other countries had with Taiwan, but opposed any kind of official exchanges.
"We are extremely concerned that the relevant Philippine department signed with Taiwan investment protection agreements or other cooperation documents that are obviously official in character," Geng told a daily news briefing.
"China has already lodged representations with the Philippines," he said.
China hopes that the Philippines sticks to the "one China" principle and avoids having the Taiwan issue damage relations between Beijing and Manila, Geng added.
Officials from both the Philippines' foreign affairs and trade and industry offices did not immediately respond to requests for comment.
Beijing says Taiwan has no right to diplomatic recognition because it is part of China. Defeated Nationalist forces fled to Taiwan at the end of China's civil war in 1949.
China is deeply suspicious of Taiwan President Tsai Ing-wen, who took office last year and who Beijing thinks wants to push for the island's formal independence, though she says she wants to maintain peace with China.
China and the Philippines have largely mended relations that were strained over a territorial dispute in the South China Sea following the election of Rodrigo Duterte as president last year.
However, Taiwan and the Philippines have also traditionally had close business and cultural ties, despite Manila severing its formal diplomatic relations with Taipei in 1975.
This article appeared in the South China Morning Post print edition as: Philippines warned over trade deal with Taiwan