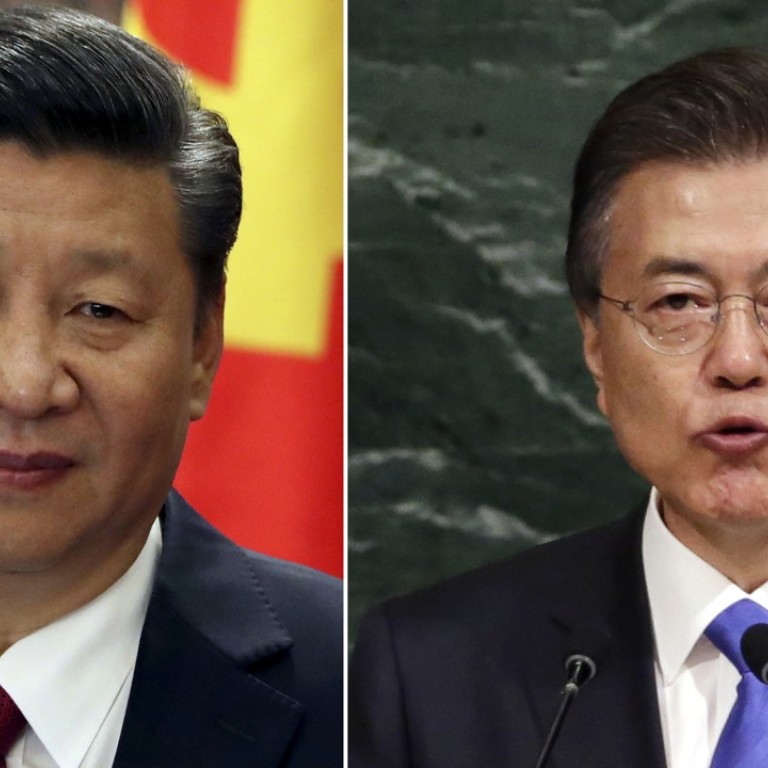 Five things to watch for when South Korean leader Moon Jae-in meets Chinese President Xi Jinping
Relations between the neighbours have been frosty for over a year, but hopes are high the presidents can melt the ice
South Korean President Moon Jae-in arrived in Beijing on Wednesday morning and observers will be watching closely to see if his four-day visit can help bring about a thaw in diplomatic relations between two of Asia's largest economies.
Moon made it clear that the aim of his meeting with Chinese President Xi Jinping was to "normalise" ties, which became strained in July last year after Beijing raged over South Korea's deployment of a US missile system.
Because of their economic strength, a good relationship between the two countries is seen as crucial to maintaining regional peace and stability, but what are the presidents likely to discuss?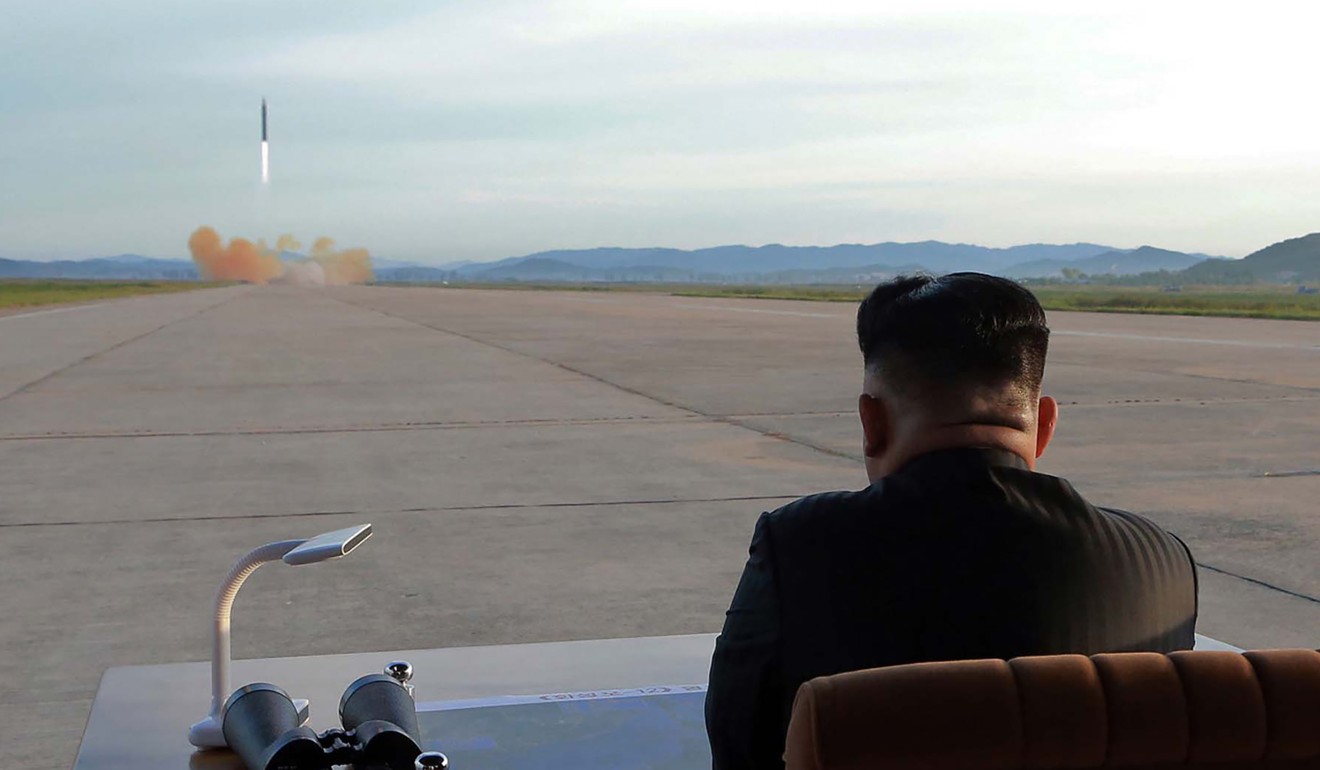 North Korea
The matter of how to curb their restive neighbour's nuclear weapons programme is likely to top the agenda when Xi and Moon meet on Thursday, according to South Korea's national security office.
Both countries have a border with North Korea, which just two weeks ago test-fired its most advanced intercontinental ballistic missile yet, raising tensions around the world.
In response to Pyongyang's actions, South Korea and the United States on Monday staged a large-scale aerial drill, despite Beijing's repeated calls for the two countries to halt the annual practice to help ease tensions in the region.
THAAD
While South Korea and China are doubtless keen to get relations back on track, Beijing remains unhappy about Seoul's decision to deploy the United States' Terminal High Altitude Area Defence missile system (THAAD).
South Korea has said the system is designed to provide a defence against a nuclear-armed North Korean, but China has argued that it could be used to spy on its own defence and nuclear deterrent systems.
In June, Moon agreed to suspend any further deployment of the system, but Beijing has demanded a formal promise from Seoul that it will not deploy any more launchers or join a regional US missile defence system.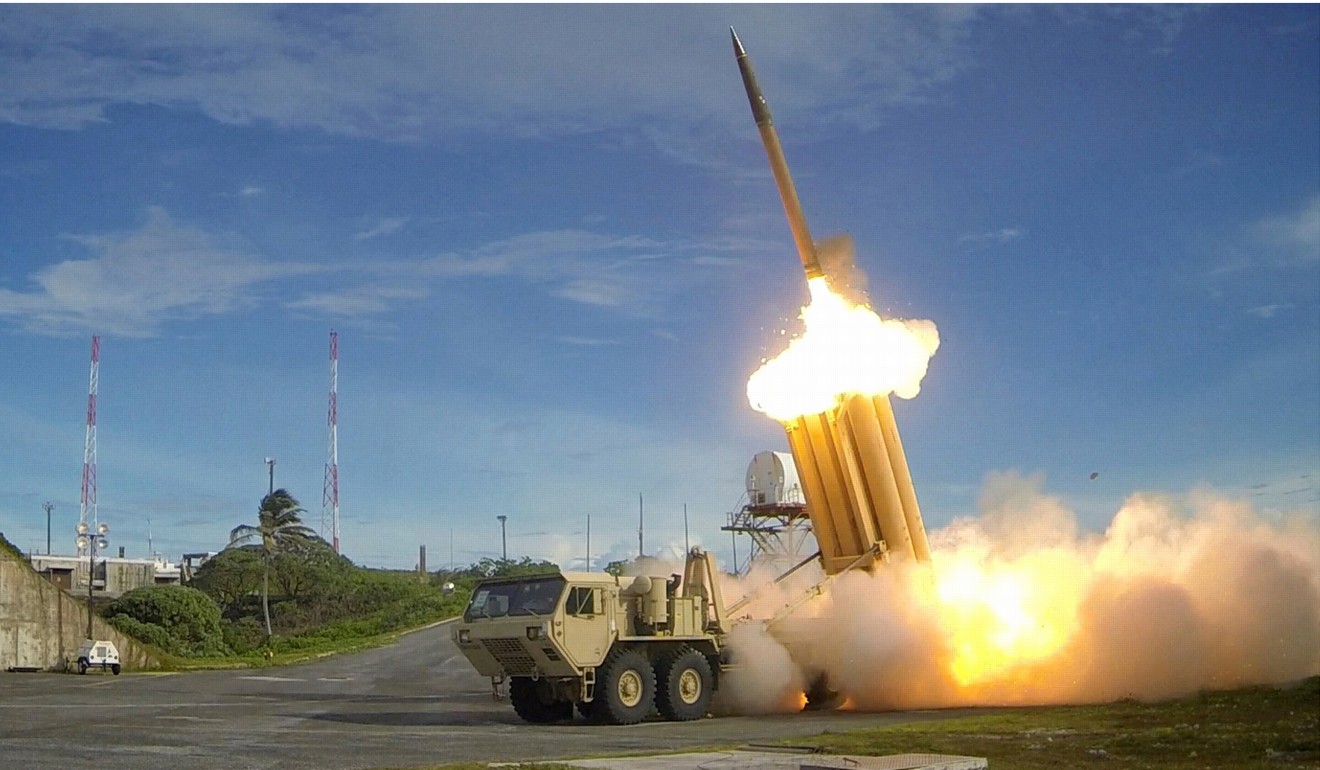 Tourism ban
The disagreement over THAAD led to China imposing a ban on the sale of group tours to South Korea, which in turn resulted in the number of Chinese visitors to the country plummeting.
Online travel company Ctrip said the number of Chinese tourists visiting South Korea over the National Day holiday in October fell 70 per cent from last year. In response, China last month partially lifted its ban on group tours, allowing travel agencies in Beijing and Shandong to sell them under certain conditions.
However, such is the value of inbound tourism to South Korea's economy – until recently, Chinese tourists accounted for about half of all visitors to the country – Moon is likely to push for a complete lifting of the restrictions.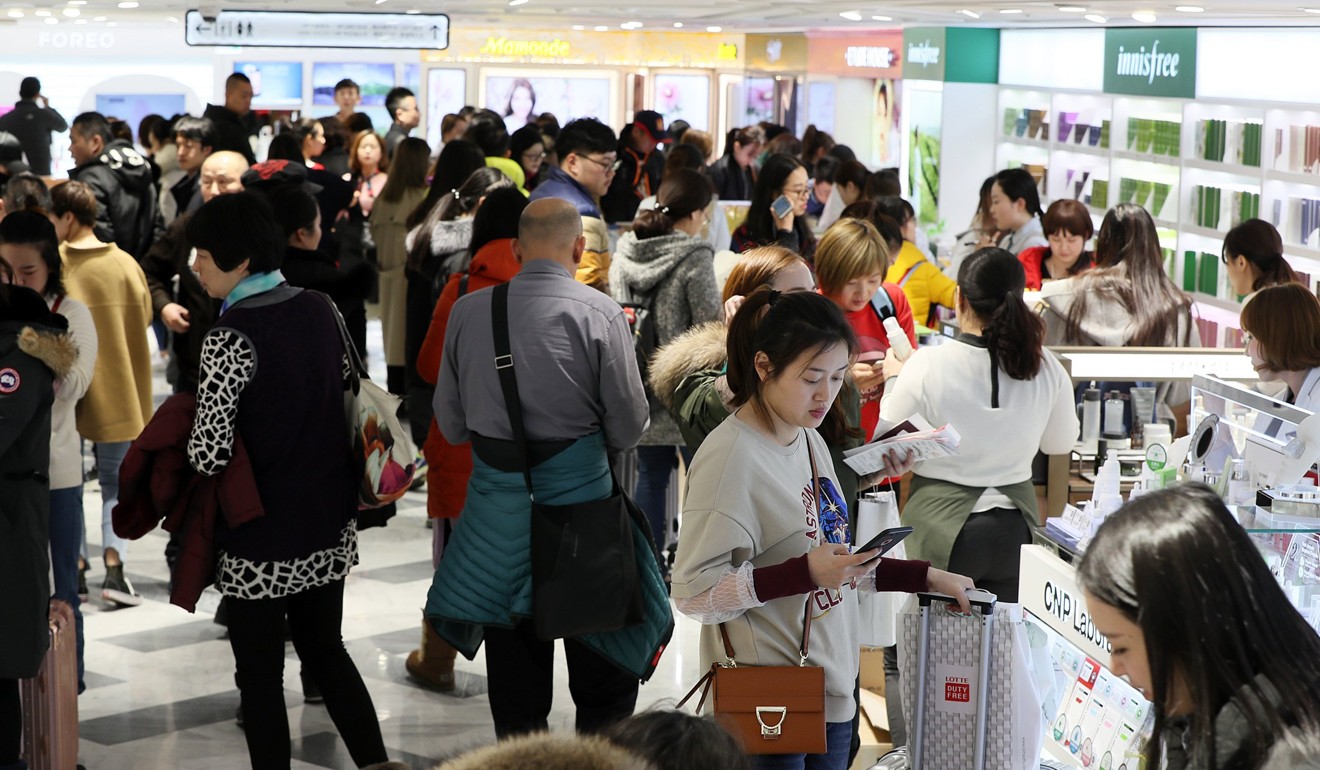 The THAAD dispute also led to Beijing imposing boycotts on South Korean firms operating in the country, with carmaker Hyundai and conglomerate Lotte among the worst affected.
Despite that, Moon will be accompanied, at least according to South Korean media reports, by a delegation of 220 businesspeople and is expected to seal several new trade deals as he and Xi seek to rebuild trust.
Trilateral summit with Japan
An annual summit between China, Japan and South Korea that was expected to take place in July was cancelled as a result of icy relations between all three countries. While time is almost out for the event to be held this year, hopes are high that Xi and Moon can help to ensure the talks' resumption in 2018.