Arctic
Get more with myNEWS
A personalised news feed of stories that matter to you
Learn more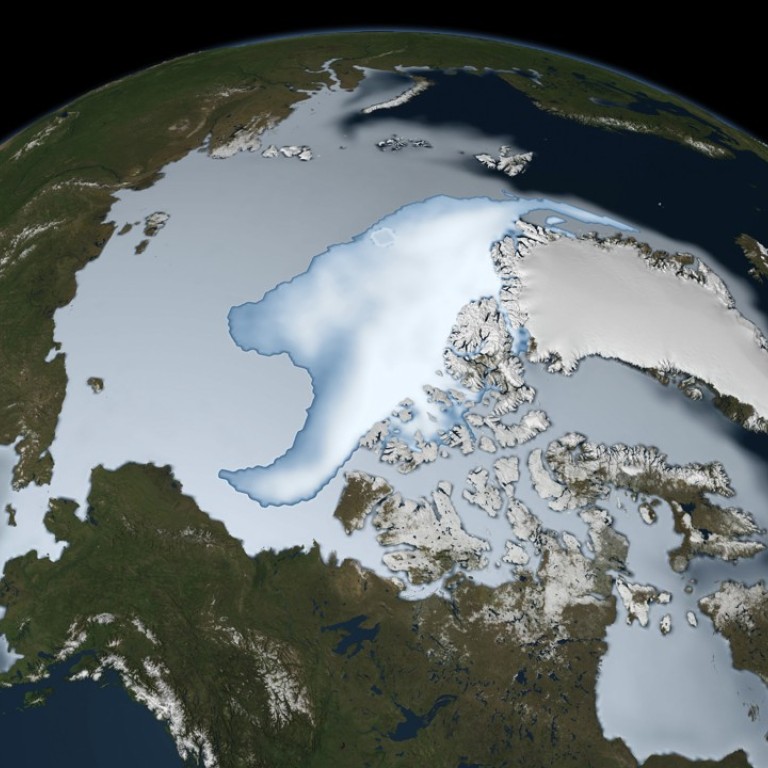 China mulls joining scheme to lay telecom cable across Arctic Circle
Ambitious multinational project to lay fibre-optic link on the polar seabed could help speed data connection between China and Europe by 2020
Talks with Finland to build a telecommunications cable on the polar seabed could give China a new entry point to shaping the development of the warming Arctic.
China's Ministry of Industry and Information Technology and state-owned China Telecom are among those taking part in discussions about building a 10,500km fibre-optic link across the Arctic Circle. The proposal, which also involves Finland, Japan, Russia and Norway, aims to create the fastest data connection between Europe and China as soon as 2020.
Besides speeding China's communication with European financial centres and data hubs, the project is among Beijing's most ambitious forays into the hotly contested region. China included the Arctic in President Xi Jinping's signature Belt and Road trade-and-infrastructure initiative in June and is drafting a broad strategy on its plans for the area.
The cable also highlights China's growing ties with Finland after Xi in April became the first Chinese president to visit the country since 1995. A freight railway between the Finnish city of Kouvola and China's Xian opened last month and Finnair is seeking to become a regional hub for flights between the two continents.
"The tide has changed in Finland-China economic ties in these two years or so," said Jari Sinkari, the Finnish consul-general to Hong Kong and Macau. "It used to be Finland investing more in the Chinese market, but now China's become the more active one in the partnership."
Cinia Group, a Finnish government-owned information and communications technology company, has a prominent role in the so-called Northeast Passage cable project and is looking for partners, said Marjukka Vihavainen-Pitkanen, a senior adviser with the Finnish Ministry of Transport and Communications. China Telecom officials expressed interest in getting involved at a September meeting in Helsinki, she said.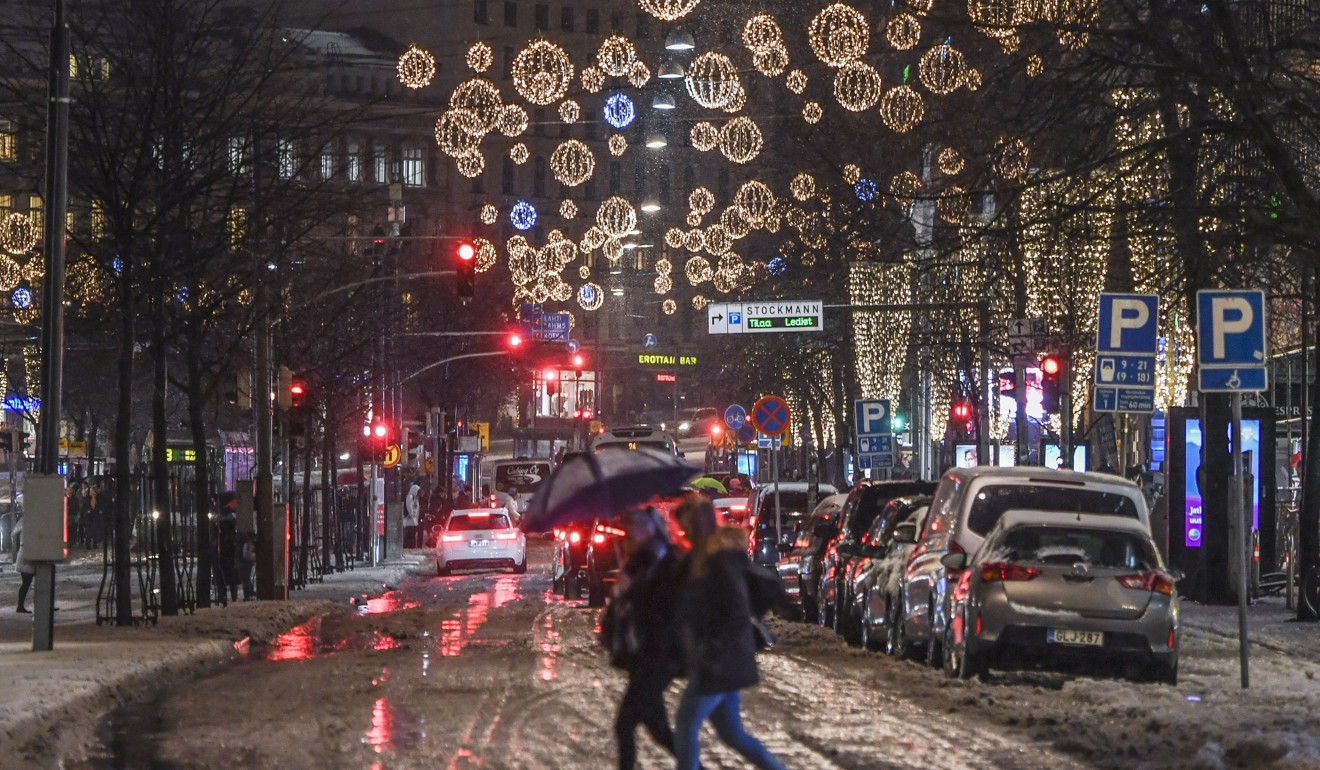 China Telecom said in a statement it was "open in collaboration for win-win cooperation", but no concrete plan has been confirmed. The Chinese Ministry of Industry Information and Technology, which according to Vihavainen-Pitkanen sent officials to the project's first senior-level meeting in March, did not reply to faxed requests for comment.
"It has been widely expressed that this cable route would provide a game changer in the industry," said Jukka-Pekka Joensuu, an executive adviser to Cinia. Estimates suggest the new cable could cut the time delay from Asia to Europe in half.
Cinia predicts principle construction costs at about 700 million euros (US$820 million). Digital traffic between Europe and Asia was expected to triple over the next five years, said Sari Arho Havrén, Finland's innovation consul in Hong Kong.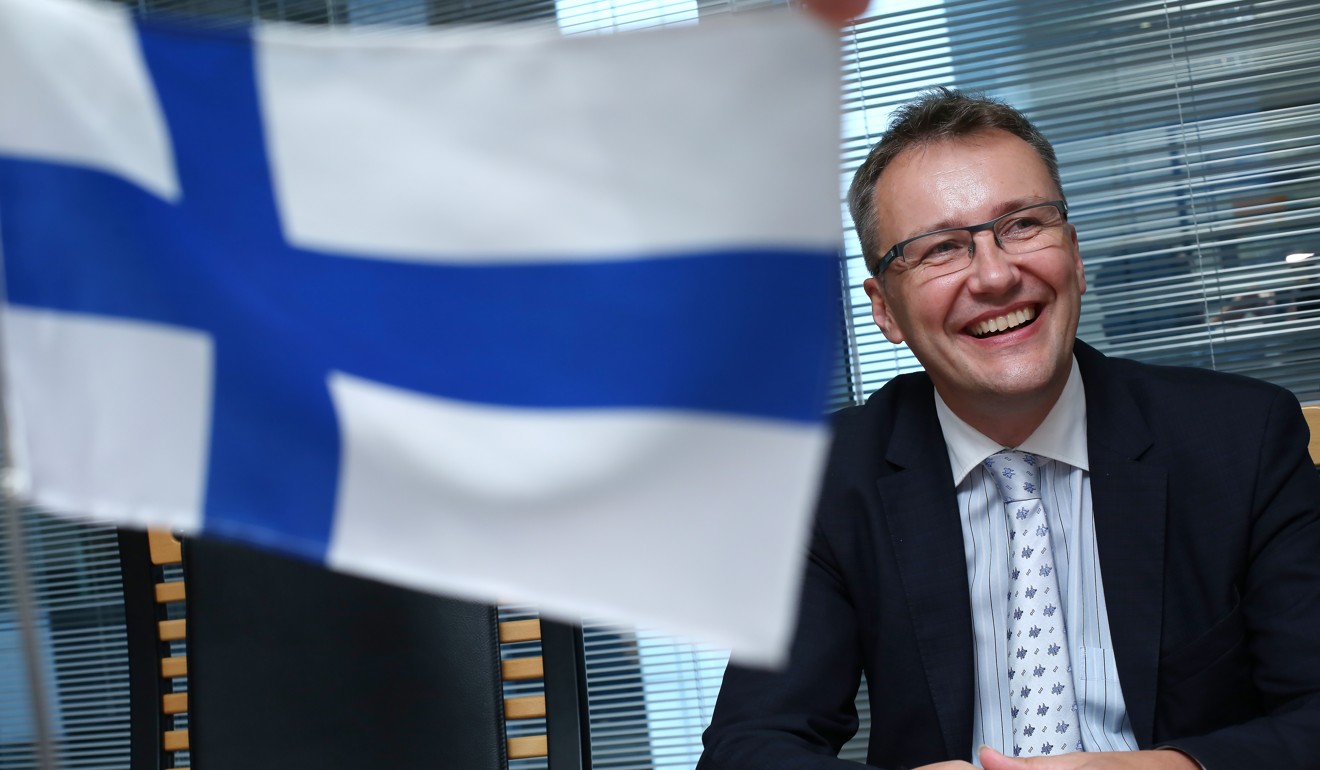 Existing Europe-Asian underwater cables tend to take either a southern route through well-known pressure points, such as the Suez Canal and the Strait of Malacca, or through the US and across the Pacific, said Nicole Starosielski, an associate professor of media, culture and communication at New York University.
The "technically challenging" Arctic route is becoming more feasible as polar ice recedes amid climate change, Starosielski said. "It is more viable for telecommunication companies to propose these new and innovative routes than ever before," she said.
Despite the cable push, Sinkari, the consul-general in Hong Kong, said Finland wanted to ensure no country's efforts to develop the Arctic damaged the fragile environment. So the publication of China's broader strategy was being watched closely.
"We've seen China become very active in the Arctic region in recent years," Sinkari said. "It'll be more transparent to know what China really wants with its Arctic strategy when they publish it."