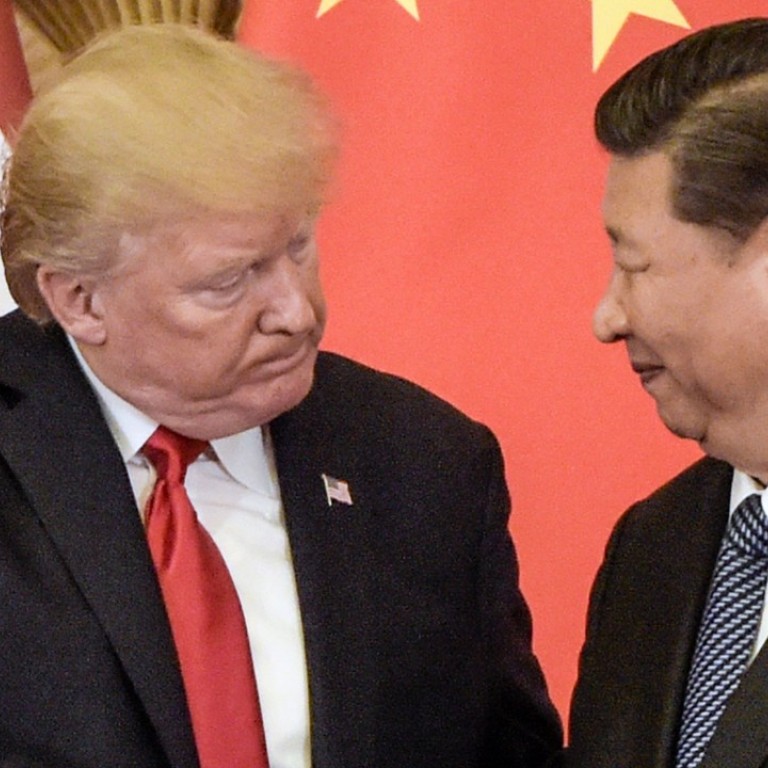 China hits back at America's 'cold war mentality' after Donald Trump brands it a competitor
Beijing responds to US president's position with warning that increased confrontation between the two sides will serve no one's interests
Beijing hit back at US President Donald Trump's decision to name China as a competitor and called on the United States to give up its "cold war mentality", saying it will lead to harm for both nations.
The comments by Trump were a sign that Beijing's efforts to ensure China-US relations developed as they wished had failed, according to mainland diplomatic observers.
But they added that Beijing would be cautious against acting in a way that generated further strife between the two sides.
Chinese foreign ministry spokeswoman Hua Chunying said on Tuesday that China had the right to decide its own development path.
"Any country, or any report, which distorts the facts, or maliciously slanders will do so in vain," Hua told reporters in Beijing. "No one should be under the illusion that China will swallow a bitter pill that affects its interests.
"We call on the US to stop distorting China's strategic intentions and to give up its cold war mentality and outdated concept that this is a zero-sum game – or it will end up causing damage to both sides."
Earlier on Tuesday, the Chinese embassy in Washington said confrontation between China and the US would result in mutual losses.
"The Americans on one hand say they want to develop a partnership with China, but on the other hand they take an oppositional stance. This is contradictory," it said. "It is completely egotistical for any nation to put its interests above the common interests of other nations and the international community. It will lead to a path of self-isolation."
Trump's new national security strategy accused China of seeking to "displace the US in the Indo-Pacific region, expand the reach of its state-driven economic model and reorder the region in its favour".
The tone was a stark deviation from that of his predecessor Barack Obama, who named China as a "strategic partner" despite confrontations between the two sides.
It also departed from the assumption that China only moves to counter the US when the country stands in the way of Beijing's initiatives, analysts said.
Chinese President Xi Jinping has tried to define ties between America and China as a new type of major power relations – a vaguely defined term that stresses the importance of avoiding conflict.
Trump's strategy is seen as a rejection of Beijing's course.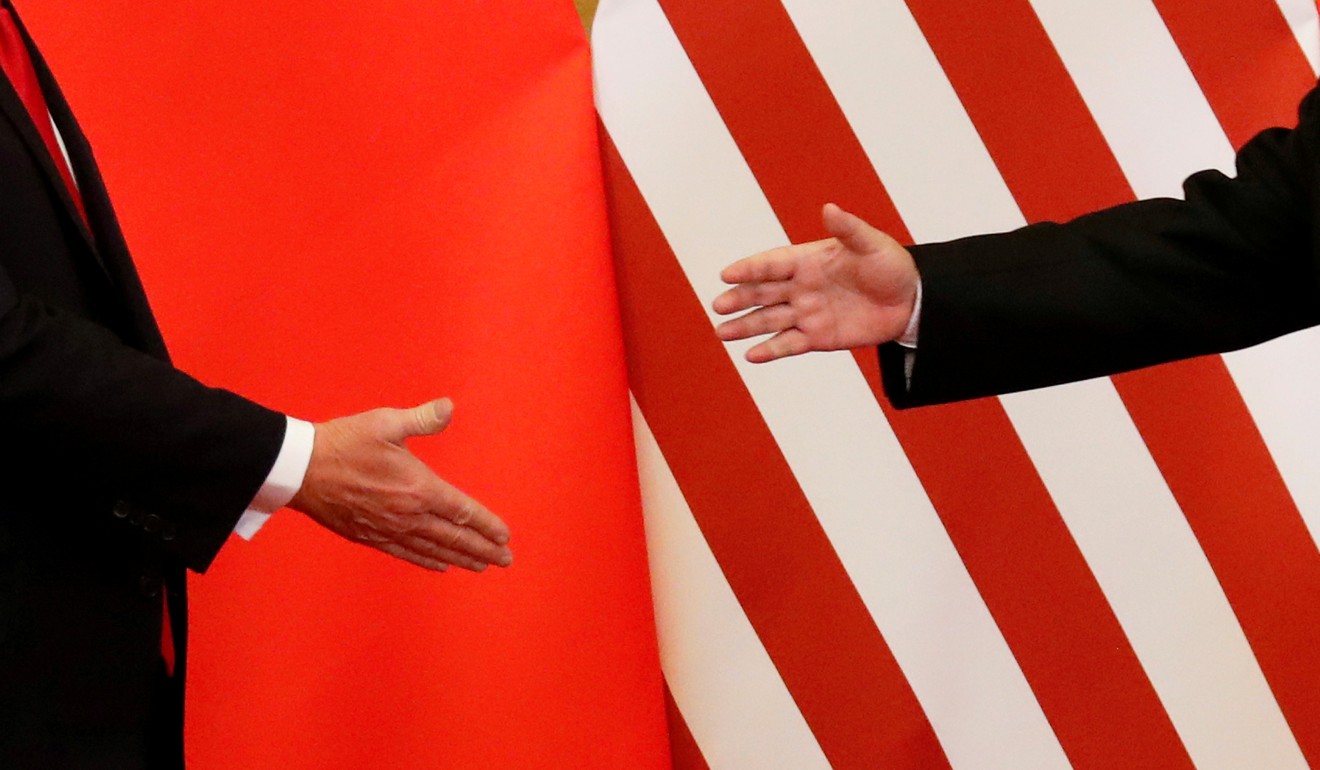 "It is disappointing that the US did not accept China's suggestion. Our efforts in the past year did not work, which is far from what we had expected," said Jin Canrong, professor and associate dean with the School of International Studies at Renmin University.
Jia Qingguo, head of the international relations school at Peking University, said the report was based on a zero-sum game and took a negative approach to China-US relations.
"The question remains whether the Trump administration can turn rhetoric into action," he said, adding that Beijing should stick to its policy direction based on its own interests and not be influenced by Washington.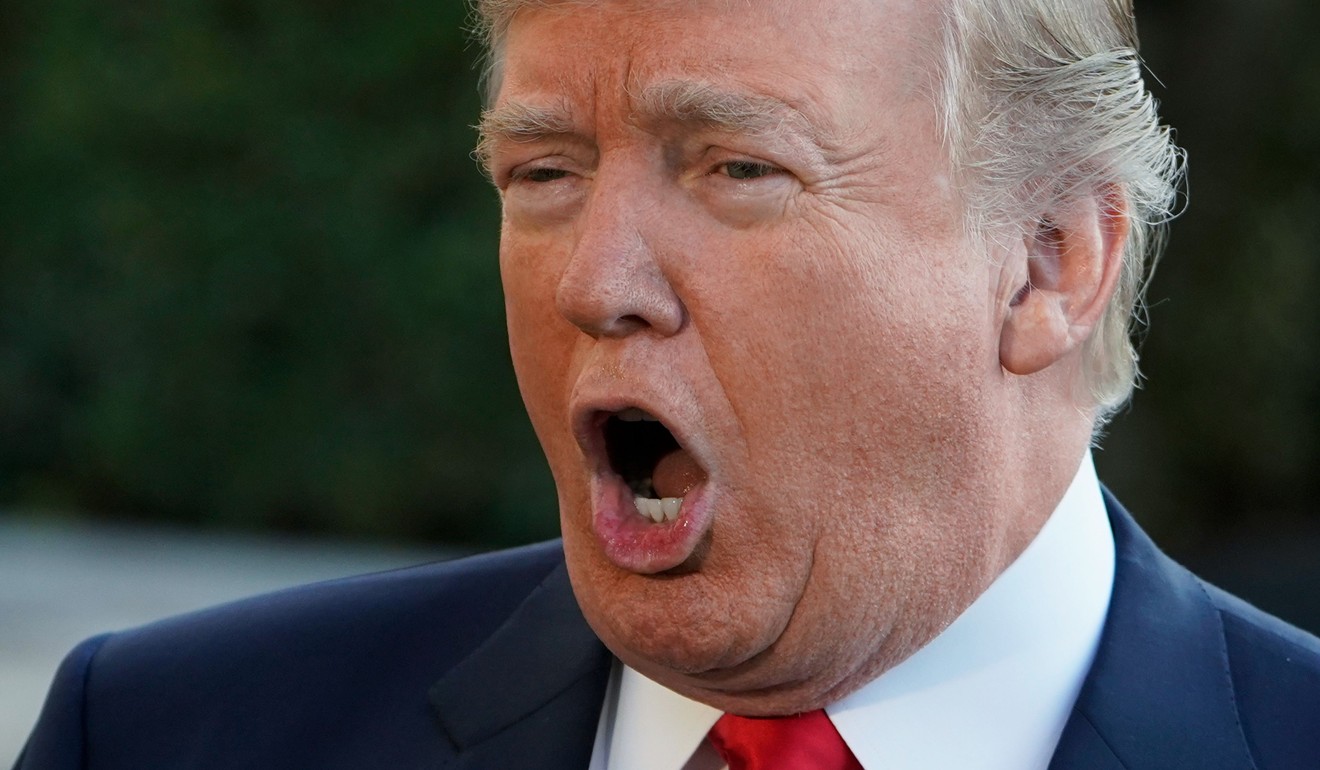 The relationship between China and the US has seen a series of peaks and troughs.
Bill Clinton supported China's bid to join the World Trade Organisation, but his successor George W Bush called China a "strategic competitor" and encouraged Japan to take a more active military role against China.
Under Obama, the two nations stressed they could continue to cooperate despite their disagreements – often citing a deal on tackling climate change as an example.
But Trump has said "great power competition" has returned, and that China's military modernisation campaign is designed to limit US access to the Indo-Pacific region.
Shen Dingli, a professor of international relations at Fudan University, said China's activities, ranging from island construction in the South China Sea to massive infrastructure projects abroad, presented a threat to the US.
"The Trump report says basically that China has targeted the US, and the rise of China is challenging the US," he said. "China should review whether its actions are consistent with international laws and practices."
Zhu Feng, director of the Institute of International Studies at Nanjing University, said the change on how the US identified China would have a subtle but incremental impact on China-US relations.
"It is very likely that Trump will intensify the pressure on China on economic and trade issues. China should firmly oppose the unreasonable requirements of the US. Meanwhile it should do its work properly in areas such as improving the role of market forces in economic activities," Zhu said.
Lu Xiang, an expert on China-US relations with the Chinese Academy of Social Sciences, said the report was is in line with the long-standing view that China posed a challenge to the US.
He suggested that China should respond cautiously to Trump's actions to curtail China's rise, adding: "Take him seriously, not literally."
This article appeared in the South China Morning Post print edition as: Beijing says Washington still stuck in cold war