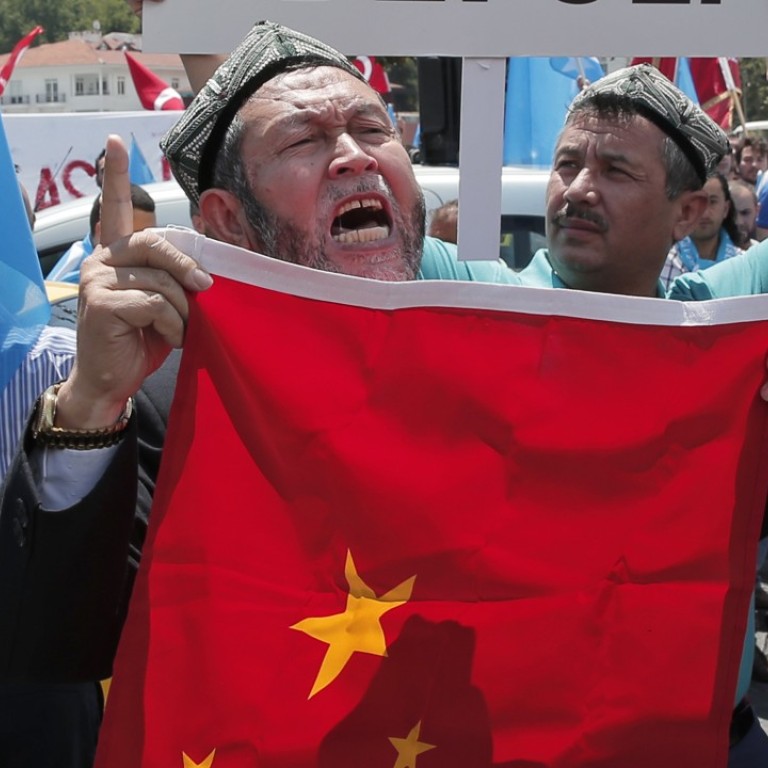 Anger at China drives Uygurs to fight alongside al-Qaeda in Syrian war in preparation for revenge
For many in the Muslim ethnic group, China has become unlivable since Beijing launched a security crackdown in Xinjiang in 2009
The Chinese interrogators held burning cigarettes to Ali's face, tied him against a tree and beat him as they tried to get the Uygur farmer to say he took part in an ethnic riot that killed dozens in western China.
That winter night in the Chinese city of Kashgar in 2009 set Ali on a path that ended in northern Syria where he picked up a Kalashnikov rifle under the black flag of jihad and dreamed of launching attacks against the Chinese rulers of his homeland.
Since 2013, thousands of Uygurs, a Turkic-speaking Muslim minority from western China, have travelled to Syria to train with the Uygur militant group Turkestan Islamic Party and fight alongside al-Qaeda, playing key roles in several battles. Syrian President Bashar al-Assad's troops are now clashing with Uygur fighters as the six-year conflict nears its endgame.
But the end of Syria's war may be the beginning of China's worst fears.
"We didn't care how the fighting went or who Assad was," Ali, who would only give his first name out of a fear of reprisals against his family back home, said. "We just wanted to learn how to use the weapons and then go back to China."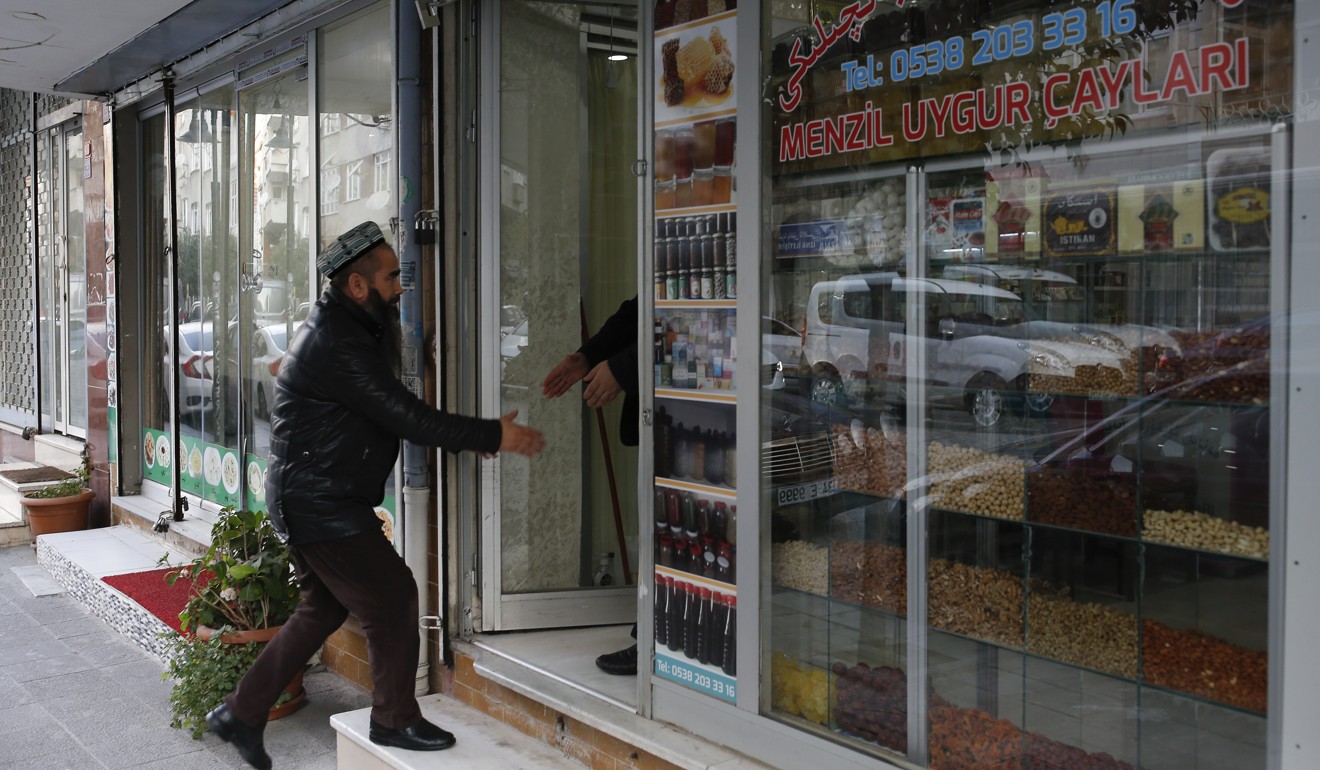 Uygur militants have killed hundreds in attacks inside China in a decades-long insurgency that targeted symbols of Chinese authority and, in recent years, civilians.
China is also a victim of terror, its officials say, and Uygur men are influenced by global jihadi ideology. Muslims in the Uygur homeland of Xinjiang, as one Chinese official said in August, "are the happiest in the world".
But rare and extensive Associated Press interviews with nine Uygurs who had left China to train and fight in Syria showed that they do not neatly fit the profile of fighters answering the call of jihad.
There was a police trainer who journeyed thousands of miles with his wife and children to Syria, a war zone. A farmer who balked at fundamentalist Islam even though he charged into battle alongside al-Qaeda. A shopkeeper who prayed five times a day and then at night huddled with others in a ruined Syrian neighbourhood to study Zionist history.
And there was Ali, a short, soft-spoken 30-year-old with a primary school education who knew little of the world beyond his 14-hectare farm when he left China.
For Uygurs like Ali, China had become unlivable since the government launched an expansive security crackdown in Xinjiang after the 2009 ethnic riots in Urumqi, the regional capital, in which nearly 200 people died.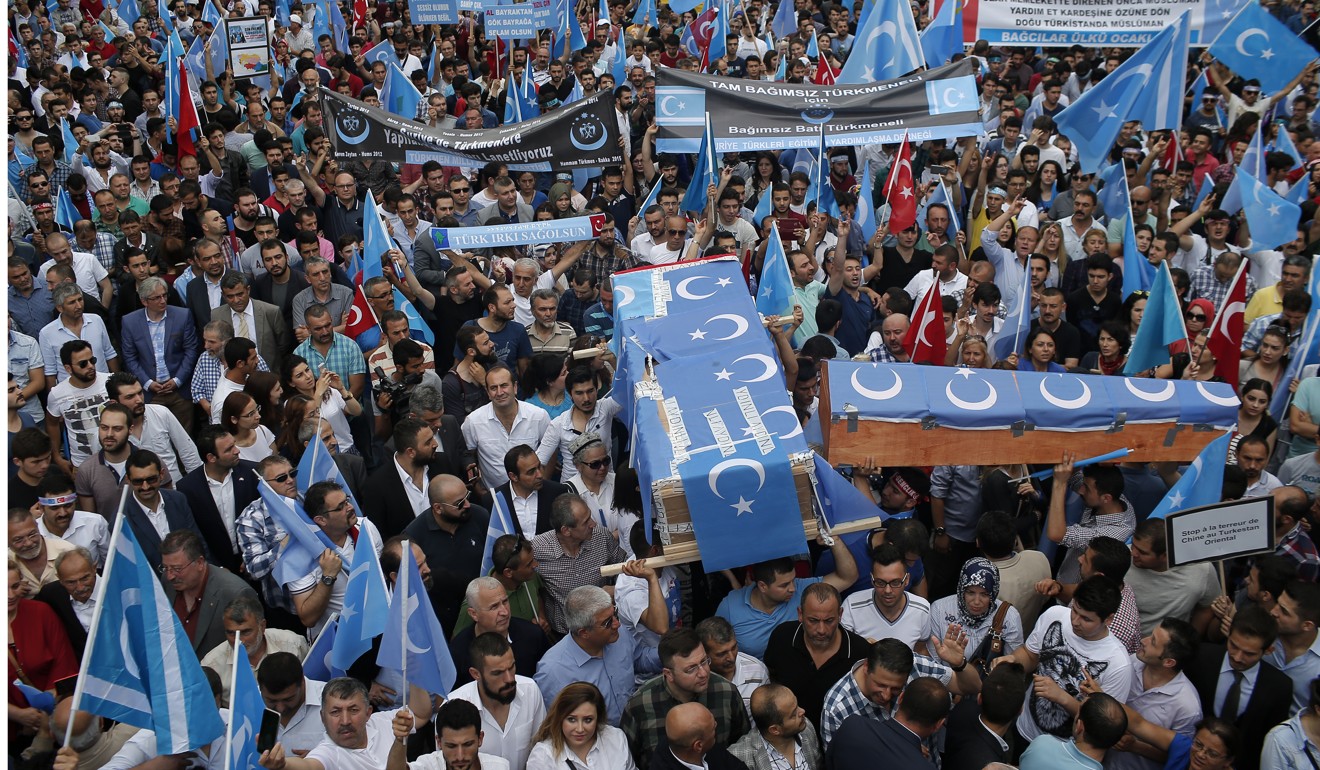 As the repression mounted, more than 10,000 Uygurs fled China, according to Uygur exiles.
Ali paid human smugglers to get him to Turkey then followed his brother to Syria, where he said they could learn weapons training and return to China. "We'll avenge our relatives being tortured in Chinese jail," his brother said.
They spent two-and-a-half years in Syria.
Uygur activists and Syrian and Chinese officials estimate that at least 5,000 Uygurs have gone to Syria to fight – though many have since left. Among those, several hundred joined Islamic State, according to former fighters and Syrian officials.
When the Uygurs arrived in Jisr al-Shughour, a strategic Syrian town on the edge of Assad's stronghold of Latakia region, the men undertook three-month training sessions in the use of Soviet AKM rifles, shoulder-mounted rocket-propelled grenade launchers, physical conditioning and mapping.
Trainers showed off their prized cache of captured American M-16s and German G3 rifles, but each fighter received only a battered AKM and cheap Chinese ammunition. Boys as young as 12 and 13 – mostly orphans – attended religious classes and did physical training. An older Uygur would convene young fighters in the evenings to discuss history and politics.
One fighter, Rozi Mehmet, had left the ancient oasis town of Hotan three years ago and hiked into Syria to join a class of 52 Turkestan Islamic Party trainees.
Within six months, he would be on the front lines with a rocket-propelled grenade launcher strapped to his skinny back, sprinting toward government positions near Jisr al-Shughour.
"I didn't feel fear," he said. "If I felt fear, how could I be able to build my country?"
Several Uygur fighters insisted that, in their minds, there was a distinct line between themselves and the Islamic militants they fought beside. Some Uygurs complained about being stuck in Syria instead of attacking China, as they had been promised.
"We fight for them and help them control the country, and then Uygurs are left with nothing," Mehmet said.
Many Uygur militants have grown tired of the war and are looking to leave, says Seyit Tumturk, a Uygur activist in Turkey who often speaks to fighters in Syria. He said Chinese President Xi Jinping's ambitious project to develop railway lines, ports, and other infrastructure linking various regions to China makes Beijing vulnerable to militant attacks abroad.
Islamic State took credit in June for kidnapping and killing two Chinese teachers in Pakistan's Baluchistan province, which is a cornerstone of Beijing's "Belt and Road Initiative" trade and infrastructure development plan. In Kyrgyzstan, state security say a suicide bombing of the Chinese embassy in Bishkek was ordered by Uygur terrorist groups active in Syria and financed by al-Qaeda's Nusra Front.
China's foreign ministry called the Turkestan Islamic Party a security threat for the Middle East and urged Syria and Turkey to cut off the terrorists' ability to cross borders.
The ministry said in a statement that Beijing has invested heavily in Xinjiang's development and protected the rights of minorities but would not hesitate to curb terrorism and separatism.
For many Uygurs in exile, returning to their homeland was out of the question.
"Who wants to live in a war zone?" Rozi Tohti, a middle-aged fighter from Hotan, said. "We once had paradise in our country. But it was being erased by the Chinese, so instead we looked for paradise in Syria."