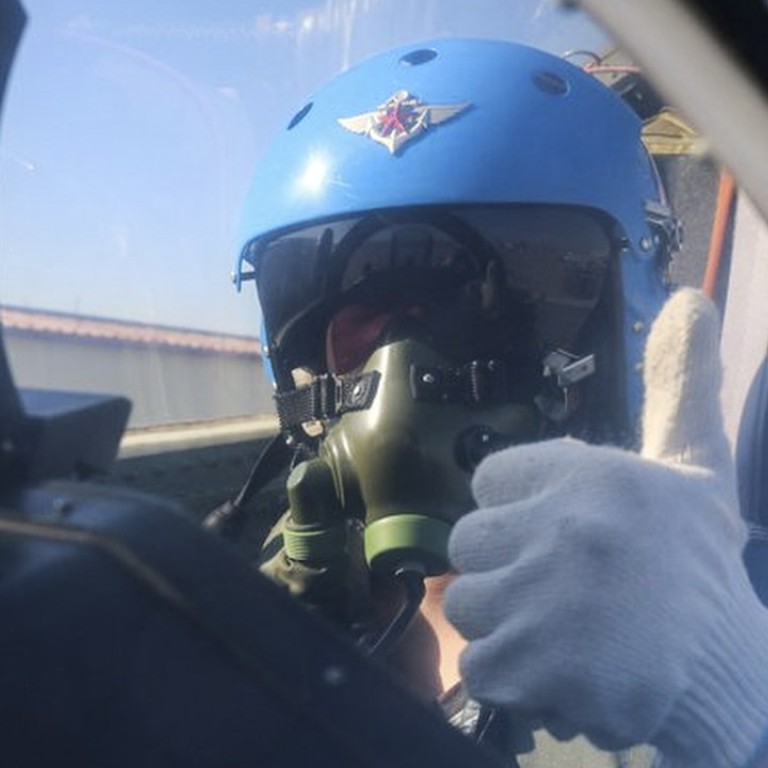 Chinese navy trains more fighter pilots for expanded aircraft carrier fleet
PLA Navy has stepped up training near Bohai Sea over winter
China's navy on Tuesday said it had stepped up fighter pilot training near the Bohai Sea this winter as it prepares to expand its aircraft carrier fleet.
The PLA Navy has started training its own pilots – rather than recruiting them from the air force – at its Naval Aeronautical University, which opened last year with a main campus in Yantai, Shandong. Fighter pilot cadets are using the country's most advanced training aircraft at that campus and three others – in Liaoning, Hebei and Shanxi provinces, the official PLA Daily reported.
The navy did not give an estimate of how many fighter pilots it would need for its aircraft carriers – it plans to have a fleet of four in the future – but military experts said there was some urgency to get cadets trained for the vessels. The university's first intake of 450 cadets was in May.
China so far has only one aircraft carrier, the Liaoning, but its sister ship, the Type 001A – which is Chinese designed and built – is expected to go into full service later this year. The navy needs more fighter pilots to be based on both of those aircraft carriers, along with support crew.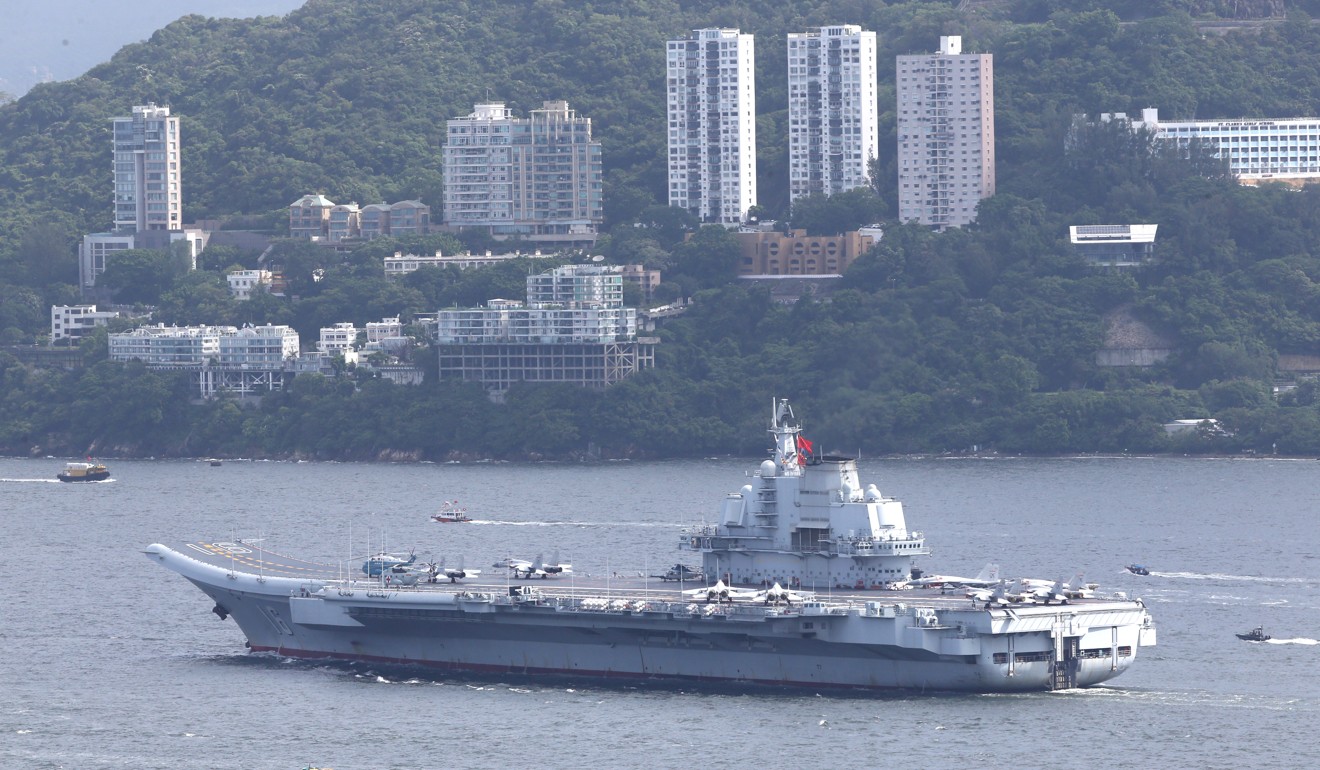 The report did not specify which training aircraft was being used, but experts said it was likely to be the L-15B Falcon supersonic advanced jet trainer developed by Hongdu Aviation Industry in Nanchang, Jiangxi province.
Chinese military websites have previously reported that the L-15B would be modified for aircraft carrier pilot training. The light attack aircraft is also used by the air force for training and has been exported to Venezuela and Zambia.
Cadet pilots at the new university have flown over the East China Sea as well as over inland areas, where they carried out take-offs and landings, computer simulations on flight decks and other physical training and workshops, according to the PLA Daily report.
The university is the result of a merger between the navy's aviation academy and its aeronautical and astronautical university, and will focus on training pilots and support crew for the country's aircraft carrier battle groups.
Beijing has been trying to build up a blue-water navy that can operate globally and support its maritime security, including rolling out the Liaoning in 2012 and the new Type 001A this year.
Beijing-based military expert Li Jie said the navy had built up experience with its first aircraft carrier but now the priority was to train more fighter pilots within the navy as the fleet expanded.
"Carrier-based fighter pilots are the best in their field because they need to take off and land on a tiny runway on the flight deck, which is less than a tenth of the size of a land-based airstrip," Li said, adding that it was better to start from scratch with cadets than try to teach senior pilots these skills.
Nearly all of the navy's J-15 fighter jet pilots on the Liaoning were chosen from among the air force's best, all of them with at least 600 hours of flight time under their belts.
"China didn't have any experience with fighter jets on aircraft carriers until the Liaoning went into service. So when it came to training pilots for the J-15, the best way was to start with experienced air force pilots," Li said.
This article appeared in the South China Morning Post print edition as: PLA Navy begins training own pilots for carriers