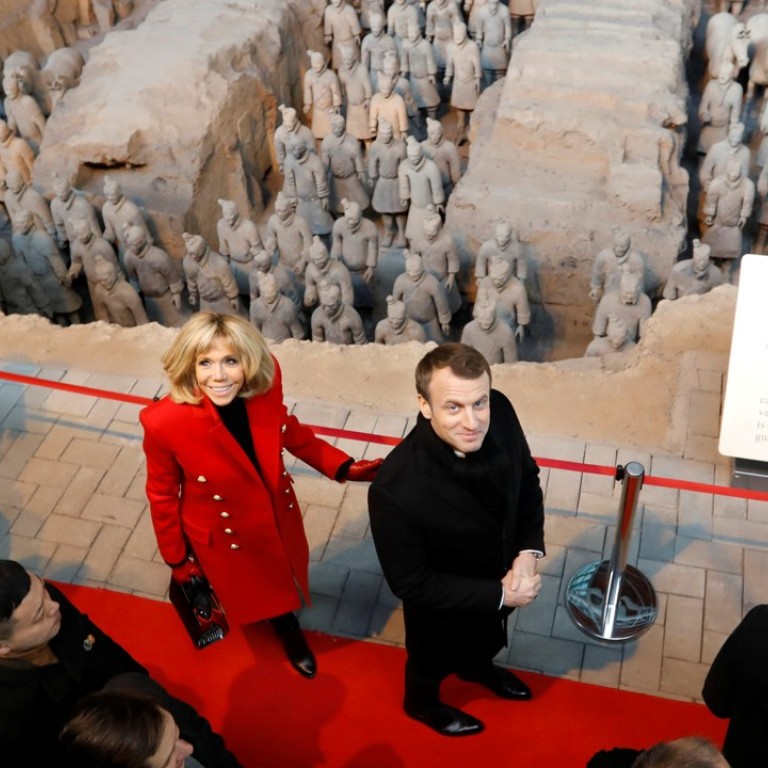 Macron signals French interest in China's New Silk Road ambitions
French leader seeks more balanced trade with China as well as joint efforts on global issues such as climate change
French President Emmanuel Macron signalled his country's interest in Beijing's massive New Silk Road plans, starting his three-day visit in the ancient capital of Xian but also calling for more balanced trade with China.
In a meeting with his Chinese counterpart Xi Jinping later on Monday, Macron said France would like to take part in China's "Belt and Road Initiative", offering support for Xi's plans to revive land and sea trade routes connecting Asia and Europe via massive infrastructure projects.
Macron said France would also work with China on global challenges such as climate change.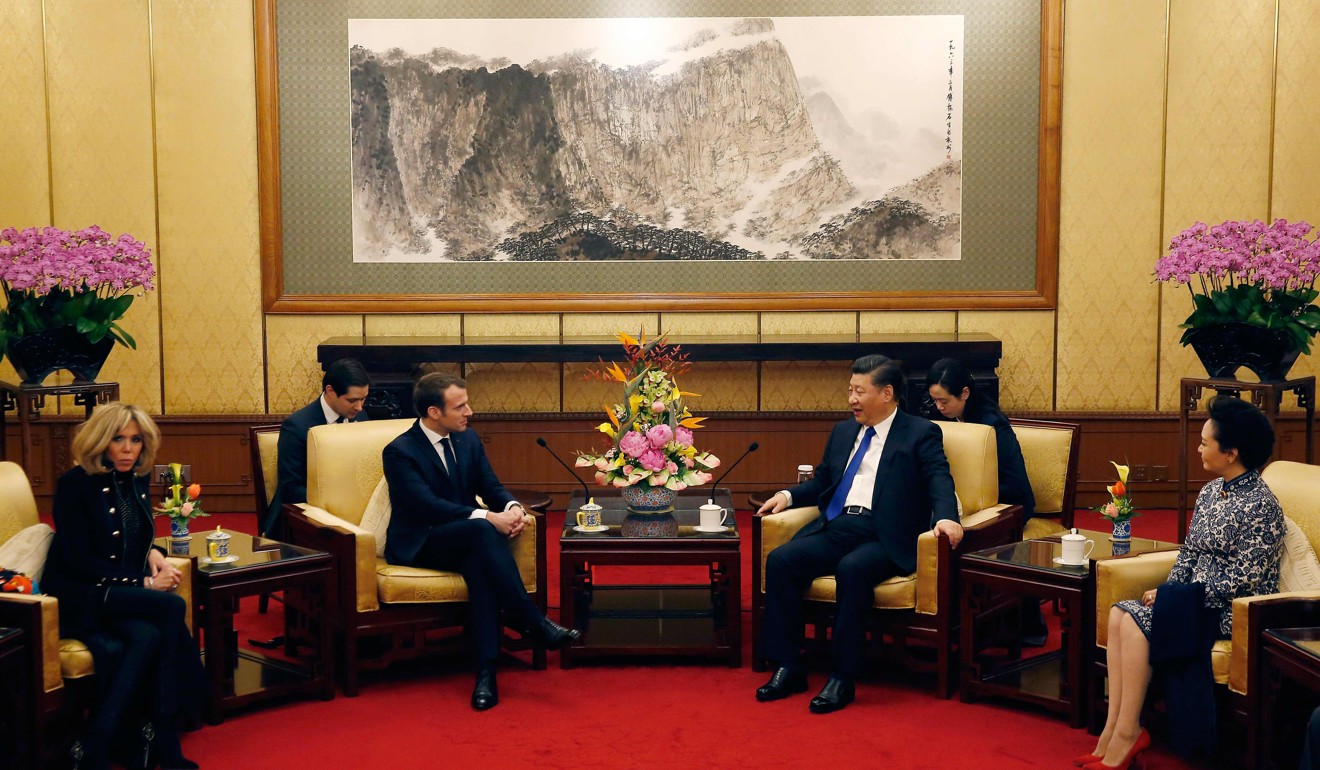 Xi said the world was facing great uncertainties and China would work closely with France on big international issues. It would also "strengthen cooperation under the framework of the belt and road".
"China and France can achieve in the new era," state-run China Central Television quoted Xi as saying.
Earlier in the day in a speech in Xian, the eastern starting point of the ancient Silk Road, Macron called for more balanced and reciprocal trade ties with China "on behalf of the members of the European Union".
"I came here to tell China my determination to get the Europe-China partnership into the 21st century," he said. "I want us to define together the rules of a balanced relationship in which everyone will win. We must first decide on a frame together."
He said "the ancient Silk Roads were never only Chinese" and also "the new roads cannot only go one way", stressing that joint work on the routes should ensure common intellectual property, competition and access to public markets.
"Our destinies are linked," he said. "The future needs France, Europe and China."
The US$1 trillion belt and road infrastructure programme is billed as a modern revival of the ancient Silk Road that once carried fabrics, spices and a wealth of other goods in both directions. The project has spurred both interest and anxiety in many countries, with some in Europe seeing it as an example of Chinese expansionism.
"They cannot be the roads of a new hegemony that will put the countries that they traverse in a vassal state," Macron said. "Multilateralism means balanced cooperation."
Like German Chancellor Angela Merkel, who has been a frequent visitor to China over the past decade, Macron said he aimed to visit China "at least once a year".
As part of their stop in Xian, Macron and his wife Brigitte visited the Buddhist site of the Big Wild Goose Pagoda, the city's mosque and the World Heritage terracotta warriors.
Macron has also given an eight-year-old brown gelding named Vesuvius as a gift to Xi. The horse was retired from the presidential cavalry corps and was chosen after the Chinese president expressed his fascination for the 104 horsemen who escorted him during his last visit to Paris in 2014. The horse is in quarantine.
On Tuesday, Xi and wife Peng Liyuan will accompany the Macrons on a visit to the Forbidden City. Macron will also visit a start-up incubator, and the China Academy of Space Technology.
Additional reporting by Agence France-Presse
This article appeared in the South China Morning Post print edition as: Macron signals French interest in New Silk Road