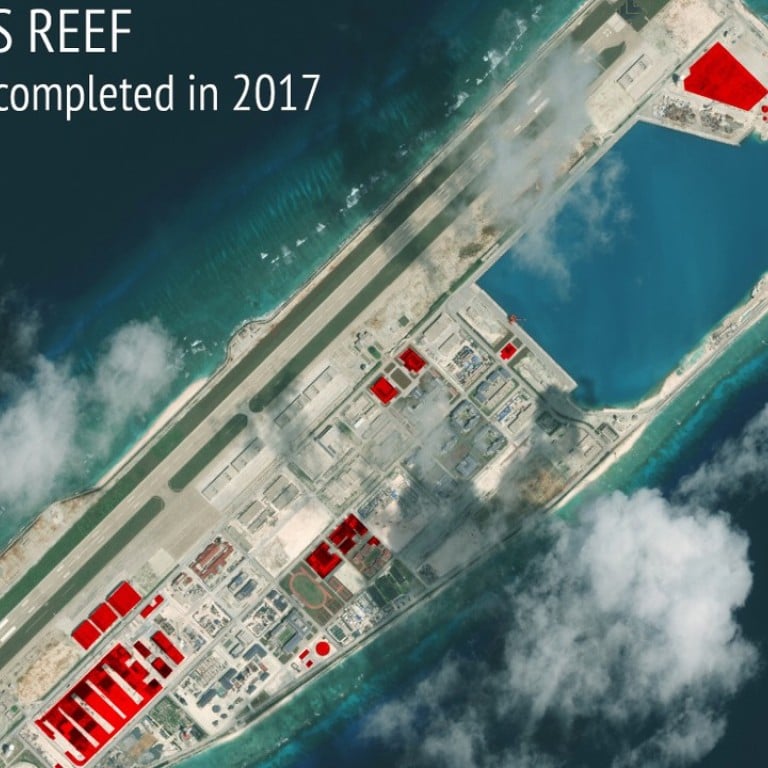 US accuses Beijing of 'provocative militarisation' of South China Sea
US State Department adviser says China is pushing around smaller states with rival claims and limiting navigation in international waters
The United States has accused China of "provocative militarisation" of disputed areas in the
South China Sea
and will continue sending vessels to the region to carry out freedom-of-navigation patrols, according to a top US adviser on Asia policy.
Brian Hook, a senior adviser to US Secretary of State Rex Tillerson, said on Tuesday that the issue of the South China Sea was raised at all diplomatic and security dialogues between China and the US.
Some analysts have suggested that the US administration's attention towards the issue has been deflected by the North Korean nuclear weapons crisis.
Hook's remarks came as China continues building work in the disputed waters, including installing high-frequency radar and other facilities that can be used for military purposes.
"China's provocative militarisation of the South China Sea is one area where China is contesting international law. They are pushing around smaller states in ways that put a strain on the global system," Hook said during a media telephone conference.
"We are going to back up freedom-of-navigation operations and let them know we will fly, sail and operate wherever international law allows."
Chinese state-controlled media hailed Beijing's progress in construction work on islands in the South China Sea last year, noting that the projects covered 290,000 square metres.
The Washington-based Asia Maritime Transparency Initiative said in December that China had built what appeared to be a high-frequency radar array at Fiery Cross Reef, part of the Spratly Islands chain in the disputed waters. Completed tunnels that could be used for ammunition storage were also spotted on Subi Reef in the same chain of islands.
China also plans to launch 10 more satellites from the southern island of Hainan over the next three years for around-the-clock monitoring of the South China Sea, a move analysts say consolidates Beijing's control of the contested waters.
"We strongly believe China's rise cannot come at the expense of the values and rule-based order. That order is the foundation of peace and stability in the Indo-Pacific and also around the world," Hook said.
"When China's behaviour is out of step with these values and these rules we will stand up and defend the rule of law."
Beijing insists it has sovereignty over almost all the South China Sea but the Philippines, Vietnam, Malaysia, Brunei and Taiwan also have claims to the waters.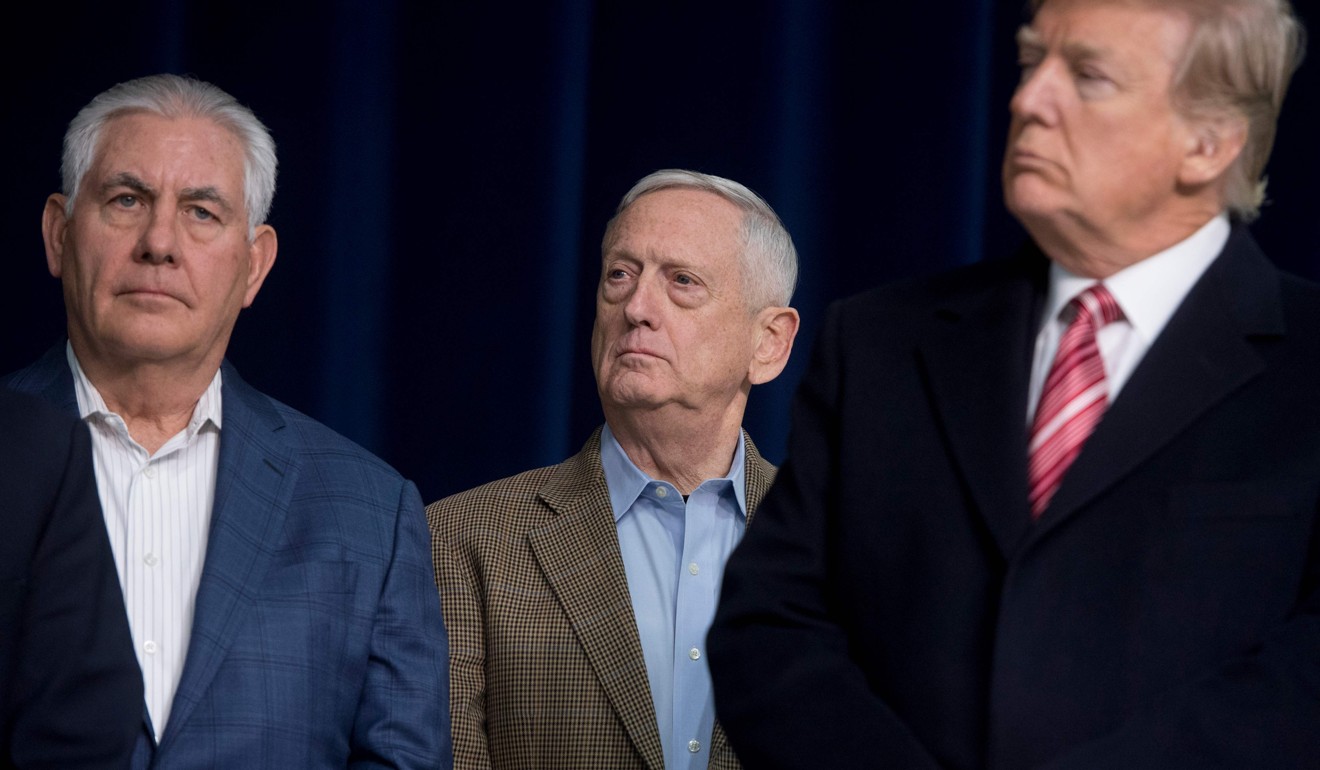 China has repeatedly called for the US not to get involved in the disputes, saying it is not a claimant. Beijing also says US freedom-of-navigation patrols in the contested waters infringe on Chinese sovereignty.
Separately, Hook said Washington was opposed to Beijing's expansion of civil aviation routes in the Taiwan Strait.
Beijing announced it had opened four air routes last week, without consulting the Taiwanese authorities.
It comes as Beijing presses ahead with a massive military modernisation programme, including building new aircraft carriers and stealth fighters to give it the ability to project its power far from its shores. The mainland has also carried out "island encirclement patrols" near Taiwan, which it considers a breakaway Chinese province.
"We oppose these kinds of unilateral actions," Hook said. "We encourage the authorities in Beijing and Taipei to engage in constructive dialogue on issues related to civil aviation."
Taiwan has strongly criticised the creation of the air flight paths, saying Beijing's move threatens regional security.
This article appeared in the South China Morning Post print edition as: washington accuses beijing of militarising South China Sea