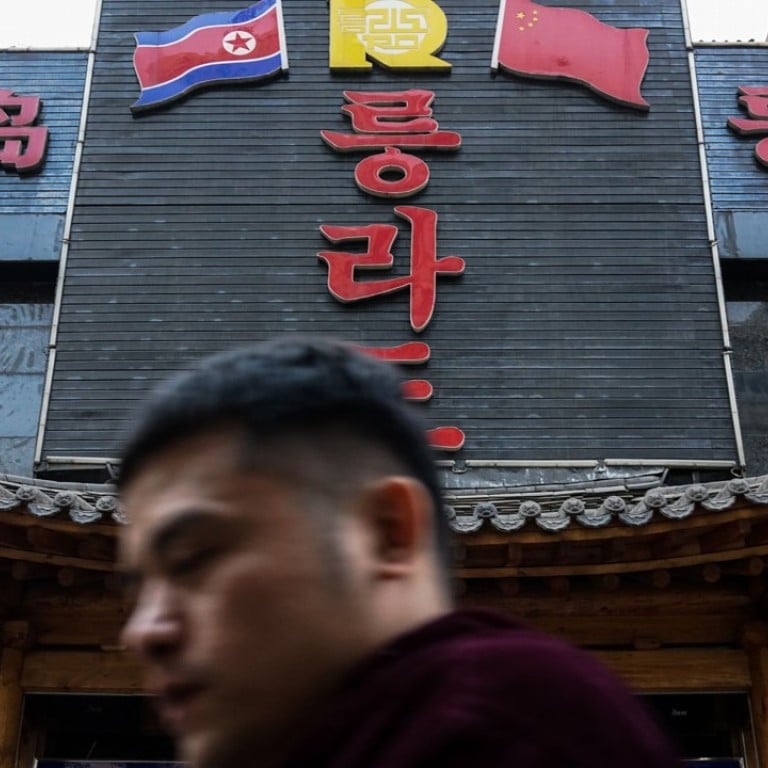 In China, North Korean firms still trading despite shutdown order
Businesses were supposed to close on Tuesday, but some restaurants, travel agencies and seafood stalls plan to stay open
Some North Korean businesses in China had closed their doors on Tuesday but others remained open, despite Beijing's deadline to shut down under UN sanctions intended to strip the regime of cash.
Beijing has backed a series of United Nations sanctions against its cold war-era ally, which relies on China for 90 per cent of its foreign trade.
But the halting progress in shutting down the businesses demonstrated the uneven enforcement of a commerce ministry directive for them to close by January 9.
A North Korean hotel in the northeastern city of Shenyang stopped taking reservations on Tuesday. In Beijing a restaurant posted a handwritten note on its door reading "off for today".
But elsewhere in China's frigid northeast, the hub of North Korean economic activities in the country, some restaurants, travel agencies and seafood stalls planned to stay open.
"Tourism is about connecting people, it's a human right," said North Korean Kim Yongil at the office of North Korean International Travel Agency in the Chinese border city of Dandong, noting they had received no notice to close.
"Stopping people from freely visiting North Korea is a human rights issue. You are evil," Kim said in an apparent reference to Westerners.
In a basement stall opposite China's customs administration, North Korean Meng Qingshu had no plans to stop selling dried walleye pollack for US$10 a bag and sea cucumber for more than US$100 a bag.
"We sell salty North Korean seafood," she said. "It's from the wild."
Seafood imports from the North have been under sanctions since August, and Meng did not explain how the fish was imported.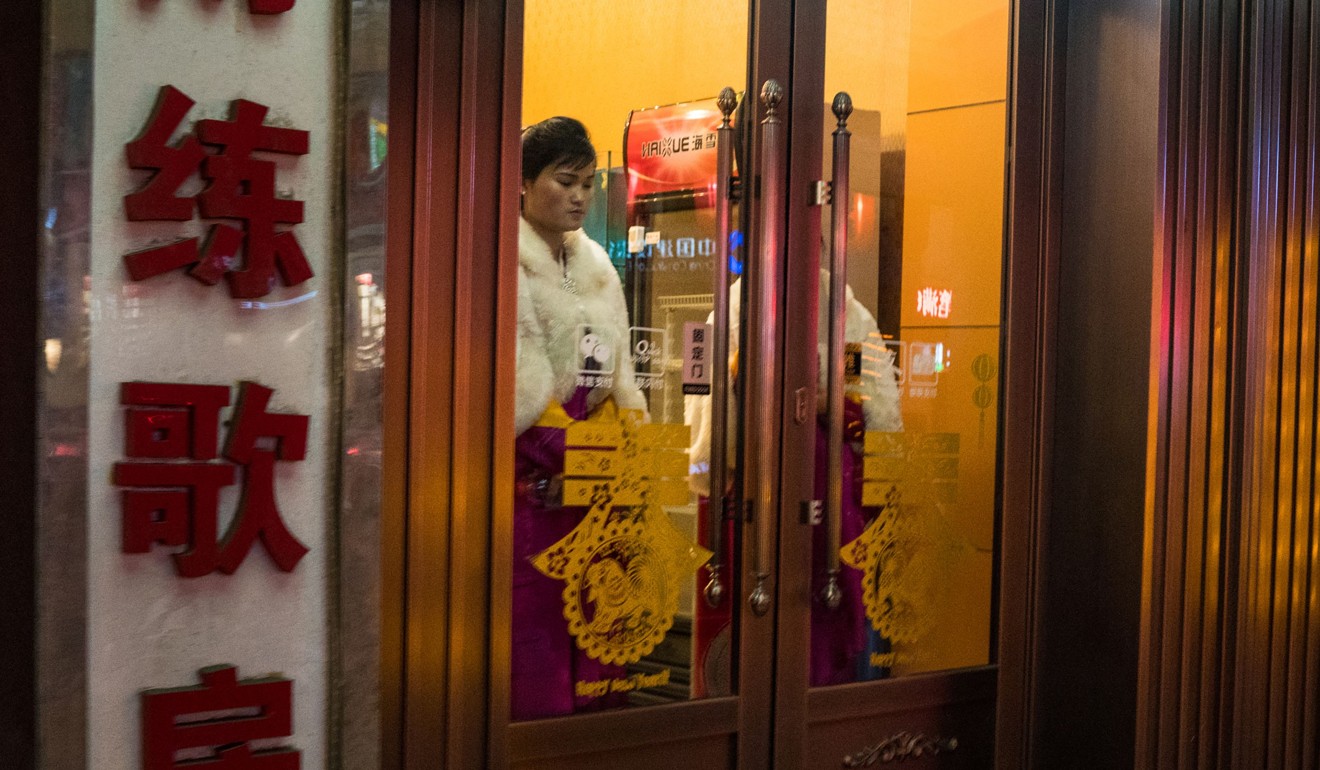 The UN resolution shutting North Korean joint ventures and cooperative entities does not set a firm date to close, but it laid out a 120-day timetable from its passage in September.
Despite its own deadline, China appears to be taking a slower approach, experts say.
"The ninth is a key day, the last day for businesses to split up, and they should close," said Lu Chao, director of the Border Study Institute at the Liaoning Academy of Social Sciences, a government think tank.
Foreign ministry spokesman Lu Kang said China upholds its UN obligations and will "seriously punish" those who violate sanctions.
The 14-floor Chilbosan hotel in the heart of Shenyang, capital of the northeastern province of Liaoning, has been a key source of revenue for Pyongyang.
But a woman who answered the phone at the front desk on Tuesday said they were not taking new reservations for its 154 rooms.
"We are closed for the time being ... since today," she said, adding that she did not know why.
A day earlier, North Koreans with flag pins on their chests had been tucking into breakfast buffets. Guests could watch the North's state-owned television station in their rooms.
"Shenyang's Chilbosan hotel is North Korea's largest investment in China or abroad," Lu said. "They invested US$25-US$30 million."
Pyongyang operates the hotel in a joint venture with Dandong Hongxiang Industrial Machinery, a company that the US says once accounted for a fifth of trade between China and the North.
The US sanctioned the company and filed criminal charges against its Dandong-based owner Ma Xiaohong in 2016, accusing her of ties to the North's weapons programme.
In Dandong, Hongxiang's 16th-floor office in Fortune Tower, with a view across the Yalu River to the North's city of Sinuiju, was deserted on Tuesday.
Near the border bridge, a Hongxiang affiliate ran the grand Pyongyang Restaurant as a joint venture with the North Korean People's Insurance Association.
Business records show the Insurance Association transferred its shares to another company registered to an apartment address in November, but its establishments were closed "temporarily".
"We've closed for repairs," said a man inside the restaurant's lavish interior. Next door, Hongxiang's travel agency booking tours to the North was also closed.
Elsewhere in Dandong, the North Korean Koryo Restaurant serving national fare closed recently and its lettering was removed. A police officer stood inside.
But down the street, North Korean waitresses still served North Korean beer and live seafood at the Songtao Garden.
Songtao was operated as a joint venture with a North Korean state-owned company until November, when the North's company transferred all its shares to its partner, the Dandong Junze Investment Company.
The North's roughly 100 eateries in China brought in annual revenue of about US$10 million, said Chung Young-june, a scholar at the Institute for Sinology at Seoul's Yonsei University.
"They've been providing [the North's leader] Kim Jong-un with private money," Chung said. Closing the restaurants will have a big "negative effect on the North Korean leadership".