Iran
Get more with myNEWS
A personalised news feed of stories that matter to you
Learn more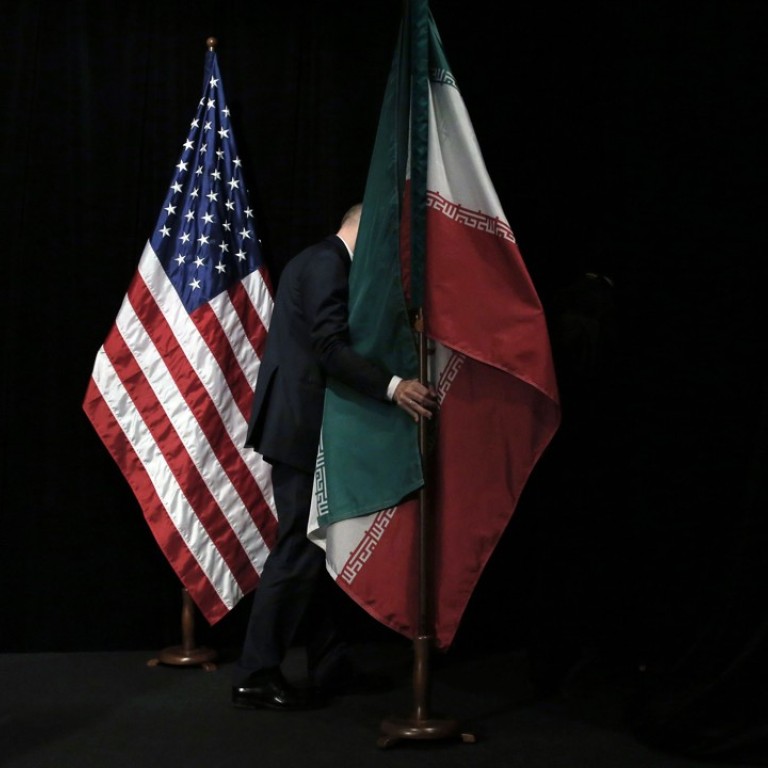 Donald Trump's 'flip-flopping is going to push Iran towards China'
Tehran may move closer to a more supportive Beijing if US president decides not to certify Iran nuclear deal, says former Chinese adviser and academics
US President Donald Trump's tougher stance on Iran could push Tehran closer to Beijing, which will defend the Iran nuclear deal whether or not Trump decides to certify it, according to a diplomatic adviser involved in the deal and experts.
Calls to uphold the deal struck in 2015 between Iran and six major countries – the US, Britain, France, Russia, China and Germany – have mounted ahead of Trump's announcement, due on Friday, on whether sanctions waivers on Iran would be renewed.
On Thursday, US Treasury Secretary Steven Mnuchin said he expected new US sanctions would be imposed on Tehran.
The collapse of the pact may push Washington and Iran – whose diplomatic ties were cut after the 1979 Iranian Revolution – back on a confrontation path after two years of improvement, but observers say it could also see Tehran move closer to Beijing.
Li Shaoxian, who participated in the Iran nuclear talks during the era of Mahmoud Ahmadinejad, said Beijing had played a crucial role in the 2015 deal as a mediator between Washington and Tehran.
"[During negotiations for the 2015 deal] Iran and the US sought mediation through China when the talks were close to collapse. China's tactic was to balance the interests of both sides, especially during the last stage of talks, for example, on how to rebuild the Arak heavy water reactor," he said.
Former US president Barack Obama asked his Chinese counterpart Xi Jinping to relay US concerns to Iran's supreme leaders during a visit to Beijing in November 2014, which Beijing then acted upon, according to Li, who is now director of the China-Arab Research Institute at Ningxia University.
After years of marathon talks, Iran and six major countries reached a deal in July 2015. Under the deal, Iran committed to restrict its nuclear capabilities, including a 10-year ban on a uranium enrichment programme, in exchange for the lifting of nuclear-related sanctions and freeing up billions of dollars in oil revenues and other assets.
The deal was a signature diplomatic achievement of Obama, but Trump has described it as "one of the worst and most one-sided transactions the US has ever entered into".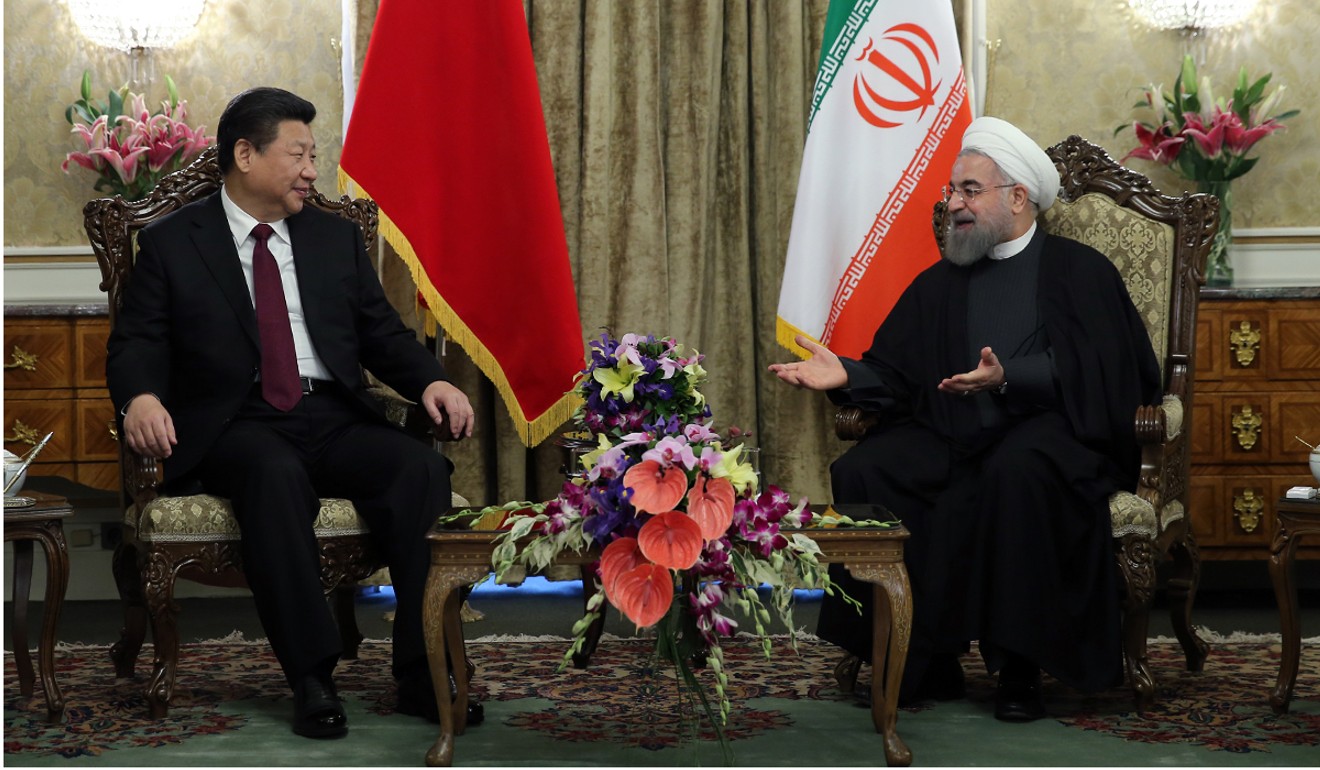 "This is a multilateral pact and it cannot go up in flames. Trump's flip-flopping is going to push Iran towards China," Li said.
China has rejected US calls for sanctions to be imposed on Iran following deadly protests in the nation, saying they will not help to resolve the country's domestic problems.
Dong Manyuan, vice director of the China Institute of International Studies, said China would defend the Iran nuclear pact and continue to do business with Iran.
According to China's embassy in Iran, trade volume between the two nations reached US$30.4 billion in the first 10 months of 2017, up 22 per cent from a year earlier.
China's crude oil imports from Iran in that period rose to US$15.5 billion from US$12 billion.
Iran's Tasnim News Agency, citing the head of the Iran-China Joint Chamber of Commerce, Asadollah Asgaroladi, on Sunday reported that four Chinese delegations – from the car, mining and food industries – would visit Iran in the coming two weeks to evaluate possible investment potential.
Jonathan Hillman, a fellow with the Washington-based Centre for Strategic and International Studies and director of the Reconnecting Asia Project, noted that Xi was one of the first foreign leaders to visit Tehran after international sanctions were lifted, and that Iran is a key player in China's "Belt and Road Initiative" – a massive plan to link China to Africa and Europe through trade and infrastructure.
"If new policies deter Western firms from Iran, China stands to be one of the main beneficiaries. This would likely have a greater immediate impact on European firms than US firms," he said.
Li Weijian, from the Shanghai Institutes for International Studies, said Middle East countries including Iran were increasingly realising the need to develop their economies and improve livelihoods.
"We can find common ground ... and a path to develop. China's 'Belt and Road Initiative' can meet their needs, and we have the leverage," Li said.
This article appeared in the South China Morning Post print edition as: Trump about-face 'will push Iran towards China'Trump will 'push Iran towards China'