Nepal
Get more with myNEWS
A personalised news feed of stories that matter to you
Learn more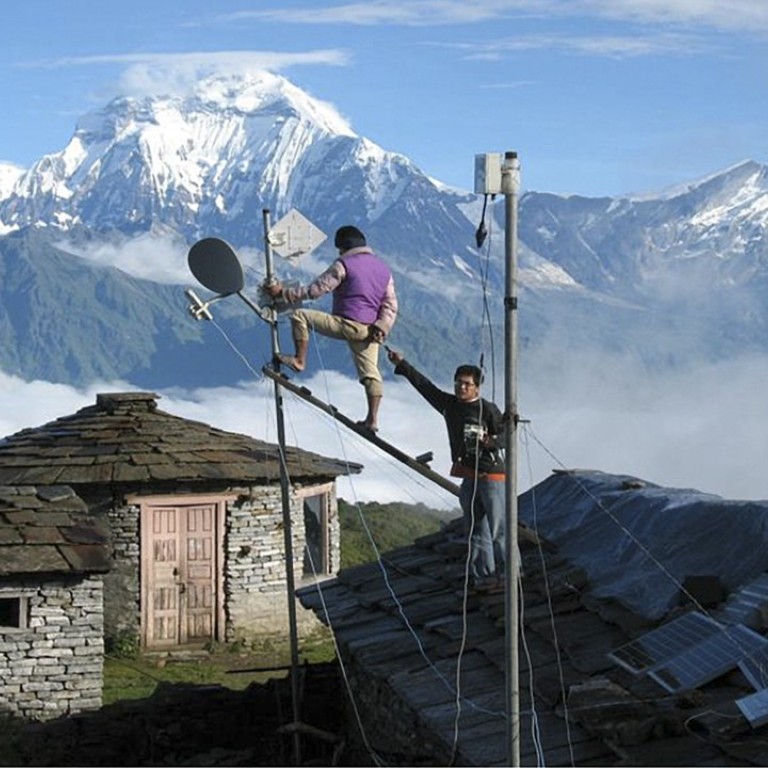 Nepal looks to China for internet access after years of depending on India
Fibre optic link across Himalaya mountains is connected via Hong Kong bandwidth
Nepal ended its long dependency on India for internet access on Friday by opening a fibre optic link to China.
The country's information minister Mohan Bahadur Basnet inaugurated the link across the Himalayas at a ceremony in the capital, Kathmandu.
Previously, all internet connections in the landlocked country came via three access points in its only other neighbour, India. The service was provided by India's Bharti Airtel and Tata Communications through the cities of Bhairahawa, Biratnagar and Birgunj in southern Nepal.
Work on a communications link to China was finished in December 2014, but it was completely destroyed in a devastating earthquake in April 2015. A land transport route through the Tatopani border point to China is still closed.
The new internet line provided by China Telecom Global extends from Kathmandu to the border point Rasuwagadhi into the Tibet region.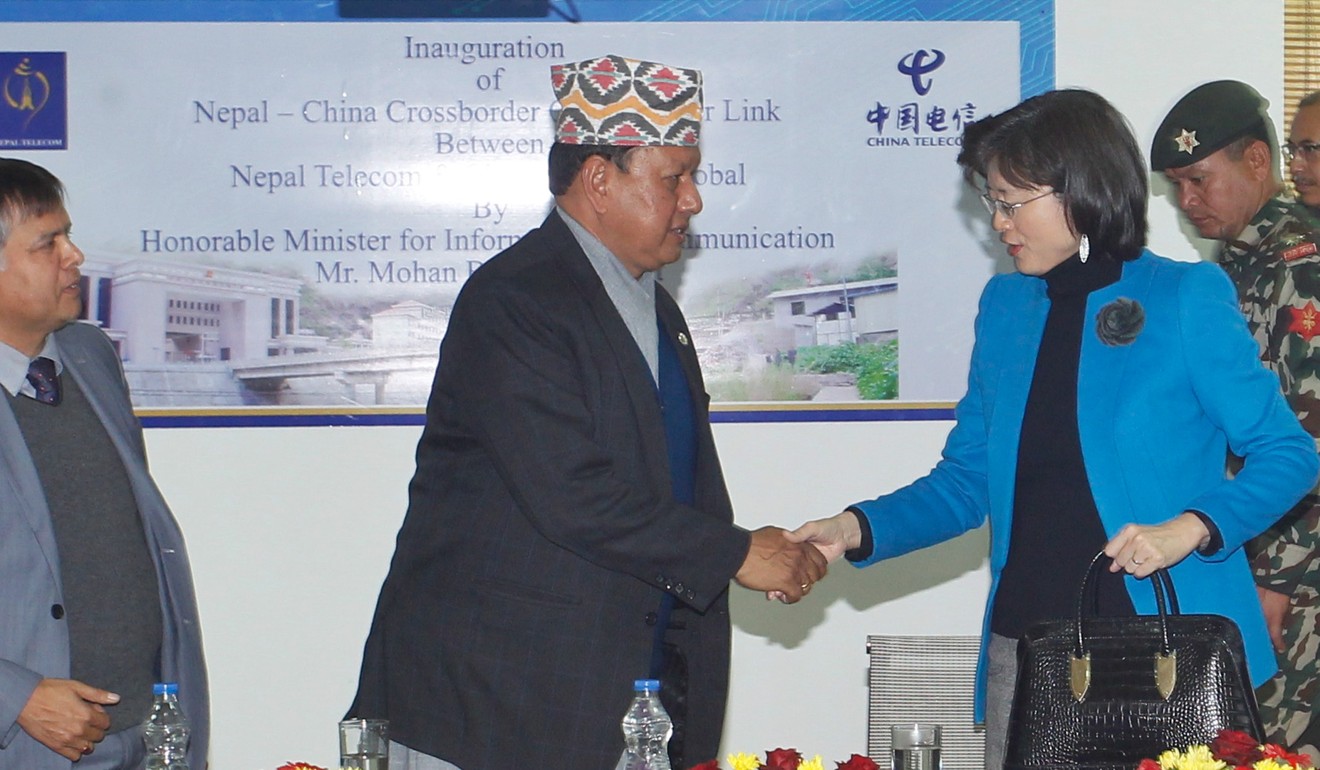 China has tight controls over the internet and blocks many websites which might carry content that is critical of the ruling Communist Party – including Google and Facebook – but the Nepal line is connected via Hong Kong bandwidth, which is not restricted by the infamous "Great Firewall".
The link was scheduled to be up and running by the middle of last year but it was delayed due to the difficulties of working at high altitudes above 4,000 metres.
It comes after a coalition of two communist parties that are considered pro-China won Nepal's election last month.
Leaders of the coalition said the new government will launch five or six megaprojects aimed at spurring development and job growth, including revisiting the Chinese company-funded Budhi Gandaki dam project, which was cancelled on the eve of the election.
"At present, China-Nepal relations are developing at the fastest pace we've seen," said Yu Hong, Chinese ambassador to Nepal.
George Varughese, Nepal representative of think tank the Asia Foundation, said diversifying the sources of key supplies was very important for the landlocked country, which is surrounded on three sides by India and China on one side over the Himalayas.
"Nepal is trying to find a way to ensure manageable risk in terms of resources it gets from other countries," he said. "It is a good strategy to avoid being overreliant on any particular source, whether it's China or India."
India has extensive political and economic influence over Nepal and it provides much of Nepal's supplies. In 2015, India was accused of withholding supplies, especially fuel, to the country after the devastating earthquake by blocking traffic because of a political dispute. Beijing stepped in and supplied fuel along the mountainous routes.
But Varughese said ending the monopoly on internet access would not necessarily lead to a big change in its relationship with either India or China.
"Nepal still has a long way to go to figure out how it is related at multiple levels to both countries," he said.
Additional reporting by Associated Press and Kyodo
This article appeared in the South China Morning Post print edition as: beijing provides nepal with internet connection