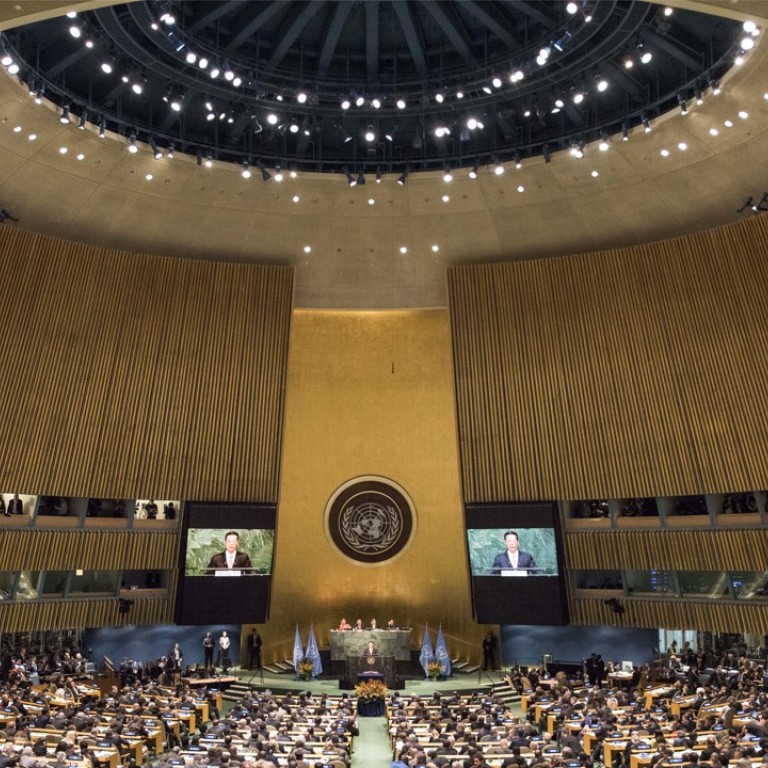 Why Ma Zhaoxu, China's new man at the United Nations, signals greater ambition on global stage
The former ambassador to Australia made a name for himself with his controversial comments on human rights. Now he is on his way to New York 
Former foreign ministry spokesman Ma Zhaoxu will become China's ambassador to the United Nations headquarters in New York, one of the country's most prestigious overseas posts, according to diplomatic sources.
Ma, 54, returned to Beijing last week after a 20-month stint as the country's top envoy to the UN in Geneva.
As China's point man at the UN headquarters will be at the forefront of a more ambitious and assertive foreign policy under President Xi Jinping.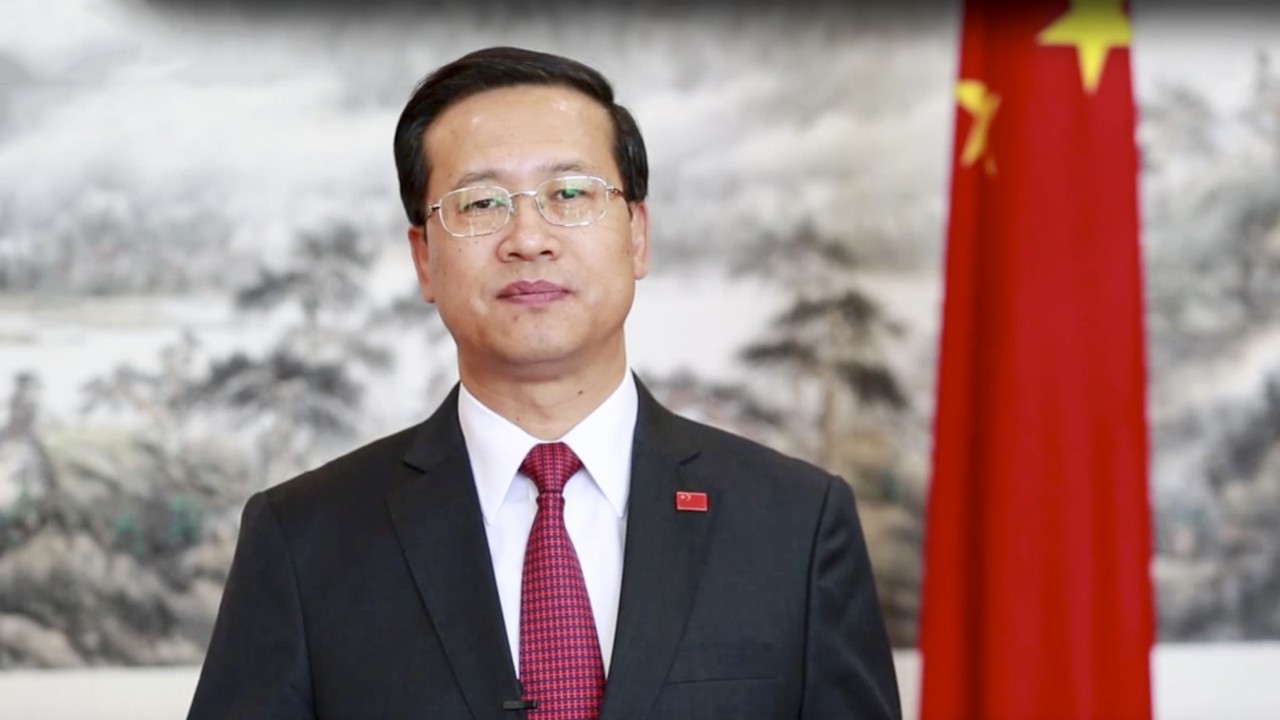 If the appointment is confirmed, Ma will follow in the footsteps of Li Baodong, who became Beijing's top envoy in Geneva in 2007 and then transferred to the New York post in 2010 after 2½ years.
Ma, formerly Chinese ambassador to Australia, has been one of the leading contenders for the UN post in New York, along with Liu Xiaoming, 61, Chinese ambassador to Britain since 2010.
"Ma is a rising star in the foreign service with fairly broad experience and international exposure at a relatively young age," sources said.
China's UN post in New York has been vacant for nearly four months since veteran diplomat Liu Jieyi was promoted to the deputy chief of the Taiwan Affairs Office just days ahead of the twice-a-decade Communist Party leadership shake-up in October.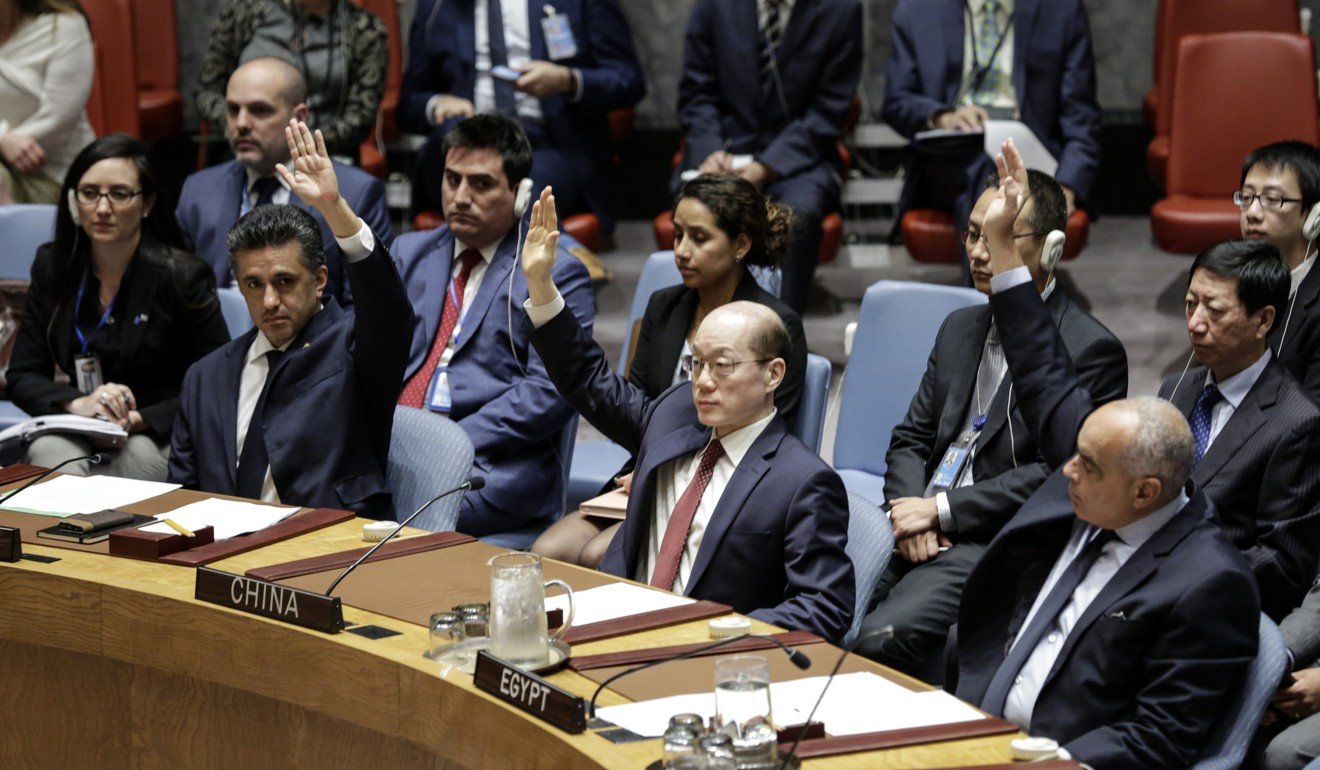 Liu, 60, is widely expected to take over the country's top policymaking body on cross-strait relations in a government reshuffle in March, which will see major changes to dozens of key cabinet-level posts, including vice-premiers, state councillors and prominent ministers.
A more assertive Beijing
The changes come as China pursues a more muscular foreign policy – spelt out in People's Daily, the party's mouthpiece, last week.
In a front-page commentary, the author said China should seize the "historical opportunity" of a fast changing geopolitical order to rise as a world power and fill the leadership vacuum created by US President Donald Trump's isolationist and "America first" approach.
It followed a speech to the annual Chinese ambassadors' conference late last month in which Xi urged the diplomats to have a global vision in an increasingly multipolar world and to play a proactive part in global governance and the building of a new type of international relations.
Unlike his predecessors, who had mixed views about mounting risks and uncertainties over the US-led liberal world order based on international rules and norms, Xi appeared to see America's declining global leadership role as a heaven-sent opening for China, observers said.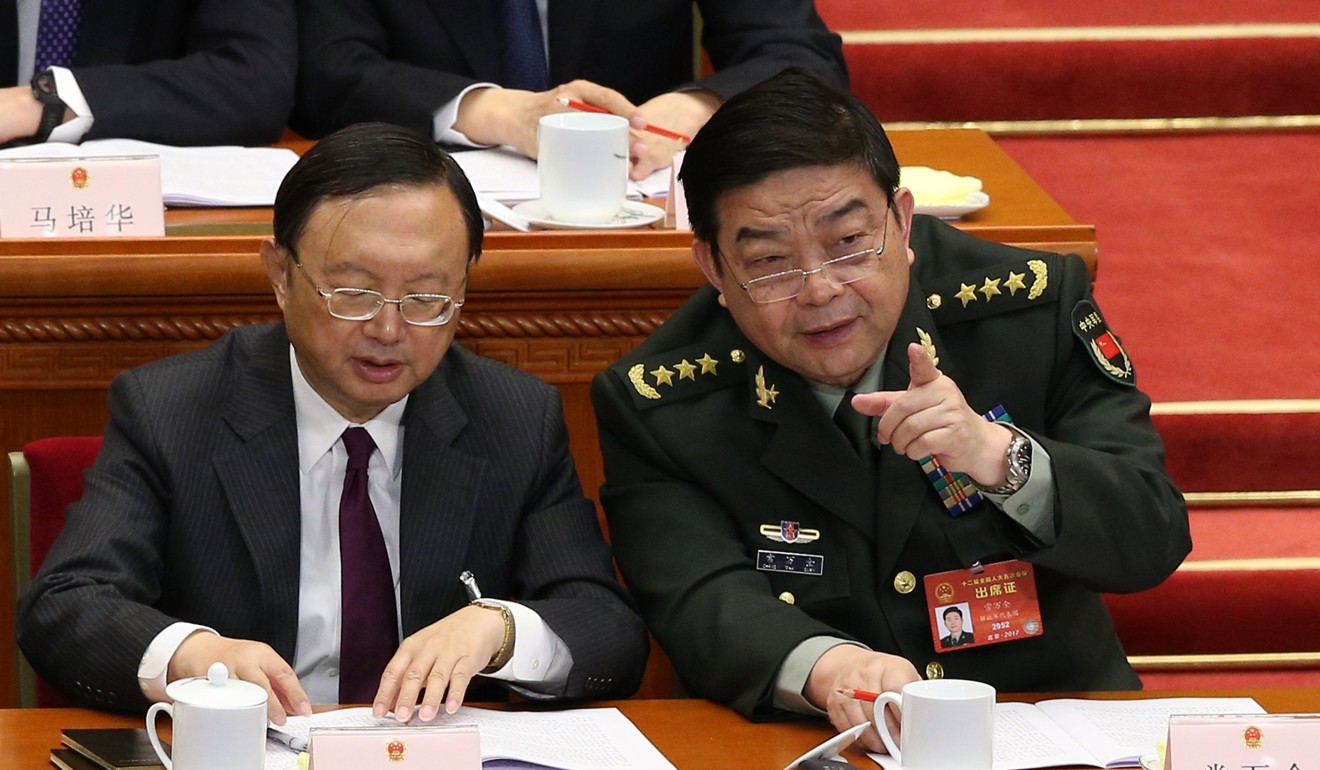 Pang Zhongying, a Beijing-based international relations analyst, said the new occupants of the top diplomatic jobs would be key players in the president's global ambitions.
"Such jargon-laden rhetoric indicates that Xi obviously wants to distinguish himself from previous leaders since paramount leader Deng Xiaoping by ushering in a new chapter of China's history and actively seeking a much greater say in shaping the international geopolitical landscape," Pang said. 
"Against this backdrop, the UN post as well as other top diplomatic jobs will figure more prominently in Xi's global aspirations, especially when there is an acute demand for China playing a responsible leadership role in global affairs."
But while the diplomatic reshuffles, especially the elevation of State Councillor Yang Jiechi to the party's top echelon of power, its 25-member Politburo, is expected to galvanise China's top diplomats and give them better access to Xi, it is unlikely to have much impact on how foreign policies are mapped out.
Who is Ma?
Born in Heilongjiang in the northeast, Ma graduated with bachelor's and master's degrees from Peking University's department of international economics.
Just before joining the foreign service in 1987, he took part in the inaugural Asian college students debating competition in Singapore and won points for his wit and eloquence.
Recalling the experience over 20 years later, he said rules-based public debate was a hallmark of a modern and civilised society.
Like many veteran Chinese diplomats, Ma was picked in 1994 to study at the London School of Economics and Political Science, a specialist training ground for Chinese diplomats since the early 1970s.
Other Chinese LSE alumni include three former Chinese ambassadors to the US Yang Jiechi, Zhou Wenzhong and Zhang Yesui; former envoy to the UN Wang Guangya and the country's chief World Trade Organisation negotiator Long Yongtu.
Ma served at various departments and embassies, including a three-year stint at the Chinese mission to the UN in the early 1990s.
He witnessed the establishment of the Central Foreign Affairs Office, now headed by Yang, in 1998, when he was seconded to the now-defunct State Council Foreign Affairs Office.
In the public eye
He became a high-profile public figure in January 2009 when he was transferred from director of the ministry's policy planning department to replace Liu Jianchao as ministry spokesman and chief of the Information Department.
In February 2010, soon after the late Liu Xiaobo, China's most high-profile democracy activist and a Nobel Peace Prize laureate, was jailed for 11 years, Ma asserted "there are no dissidents in China".
Although he was best remembered for such controversial remarks in defending China's human rights record during his tenure, Ma was generally viewed favourably for his composure, which set him apart from many ministry spokesmen and women who were overtly combative and confrontational.
He was promoted to assistant foreign minister in 2011 in charge of international organisations, arms control and international economics and later posted to Australia as ambassador in 2013.
He became China's envoy to the UN office in Geneva in April 2016, a vice-ministerial job that has figured prominently in Beijing's decades-long pursuit of multilateral diplomatic agenda.
Human rights
Beijing's contentious push for "human rights with Chinese characteristics" in recent years, especially under Ma's Geneva tenure, has raised most eyebrows considering China's poor track record on the issue and its highly repressive rule in Tibet and Xinjiang.
In UN Human Rights Council meetings in March and September, Ma delivered joint statements on behalf of a group of 140 countries, which basically endorsed Xi's vision on global governance and his signature slogan of building a community for a shared future for humanity.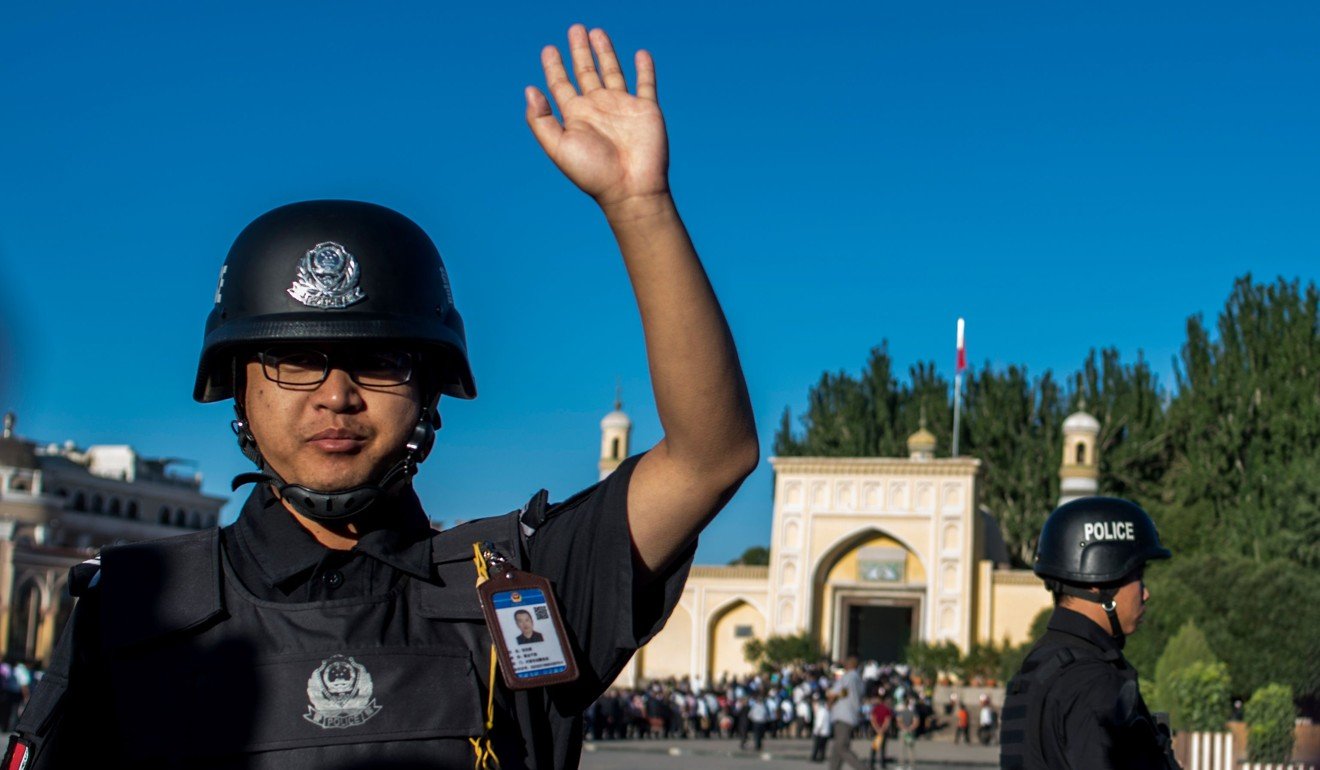 Apart from calling for an end to the dominance of just one or several countries, a veiled criticism of Washington, he also said human rights should be promoted and protected through dialogue and cooperation under the principle of sovereign equality and non-interference and not politicised.
However, international advocacy group Human Rights Watch launched stinging attacks against Beijing in a report last year over its interference with UN mechanisms, citing Geneva's "obsequious red carpet treatment" of Xi during the Chinese leader's visit to the UN's Palais des Nations in January last year.
To ensure the success of Xi's visit, the UN body imposed highly unusual security restrictions, such as barring access for rights activists and non-governmental organisations, closing dozens of meeting rooms and car parks, and sending many of the office's 3,000 or so staff home early, the report said.
This article appeared in the South China Morning Post print edition as: U.N. Ambassador a sign of Xi's new assertiveness