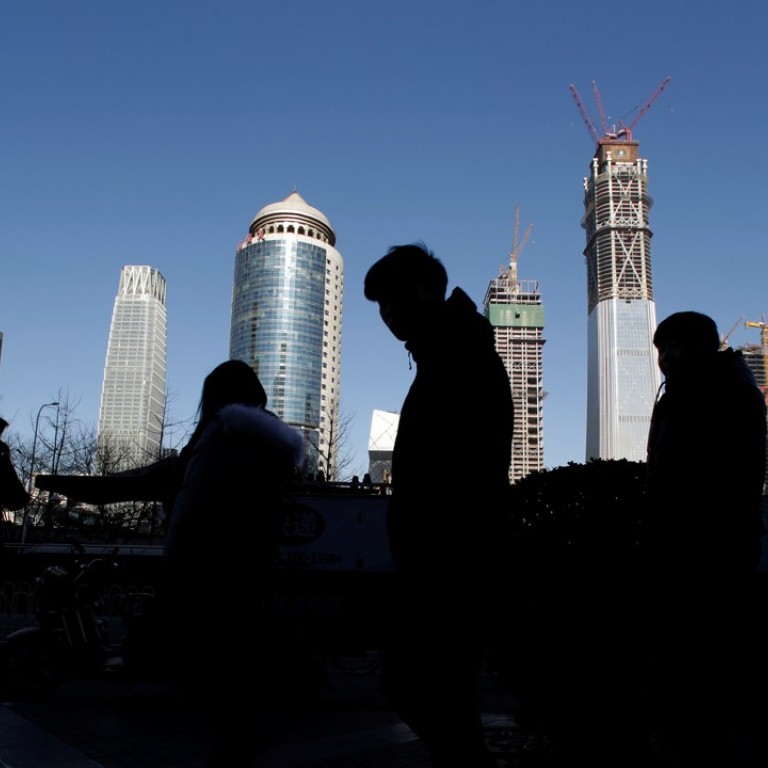 US tech firms lead protests over unfair treatment in China: AmCham survey
Investment environment improving but most American companies still feel less welcome on the mainland, chamber says
US tech firms are the most optimistic of those doing business in China but they also face tougher challenges from unfair competition and rising protectionism, according to a survey by an influential business lobby group.
In its annual "China Business Climate Survey Report" on Tuesday, the American Chamber of Commerce in China called for a fair and reciprocal relationship between the two countries to cut frictions.
The call comes as the rivalry between Washington and Beijing over trade, investment and technology heats up, with US President Donald Trump labelling China a strategic competitor and threatening action against what he says are unfair trade practices.
According to the report, more than one-third of the companies surveyed said the investment environment in China was improving, but an "astounding" 75 per cent of companies felt they were less welcome in China than before.
"The technology sector cites 'unfair treatment' more than other sectors," the report said.
It said its member companies were concerned that unequal enforcement of regulations and preferential treatment for domestic rivals "may be tipping the competitive balance toward domestic firms".
"Negative feeling is shaped by protectionism, decreasing dependency and intensifying local competition," it said.
"As China has become more developed, it has become less dependent on foreign goods, services, technology; and more reliant on and protective of local industries, technology, innovation and so on."
At the same time, technology firms were the most optimistic about growth prospects in China in 2018.
It said e-commerce and "Internet +", and the expanding, consumption-minded Chinese middle class were among the main drivers for US companies in the sector.
China's go-global strategy and the rising demand in environmental protection also offered opportunities for overseas companies.
Nearly three-quarters of the firms said they were profitable in 2017, the highest proportion in three years, the survey said.
Most said China's "IP leakage" and data security issues were worse than other countries, and a quarter of those surveyed said their top intellectual property challenges were the lack of legal IP protection and the difficulty of prosecuting infringements.
The chamber called for the US government to "advocate more strongly" for a level playing field for US businesses in China and to apply investment reciprocity to improve market access.
Chamber chairman William Zarit said more turbulence in the Sino-US trade relationship would be hard to avoid.
"Major imbalances in the commercial relationship between the United States and China remain, and it is hard to see how they can be redressed without generating further friction between the two sides," Zarit said.
The report was the chamber's 20th and comes just days after Trump announced plans to slap punitive tariffs up to 30 per cent on imports of Chinese solar panels. Further trade action on steel and aluminium is expected.
Trump has also lashed out at Beijing over alleged intellectual property theft, such as enforced technology transfer for foreign firms in exchange to market access in China. Measures such as investment restrictions on Chinese companies in the US are expected in the coming weeks.