Theresa May sends message on plastic waste with Blue Planet box set for Xi
British leader's gift includes special message from David Attenborough to the Chinese president
While her predecessor visited China with a gift that was sure to please soccer-mad Xi Jinping, British Prime Minister Theresa May went with something that concerns the planet.
May's gift – a DVD box set of BBC natural history documentary series Blue Planet II, narrated and presented by David Attenborough – was aimed at highlighting the damage caused by plastics and pollution to the world's oceans.
The series is popular in China, where millions have watched it online, and around the world, but the box set May gave Xi includes a special message from Attenborough to the Chinese president.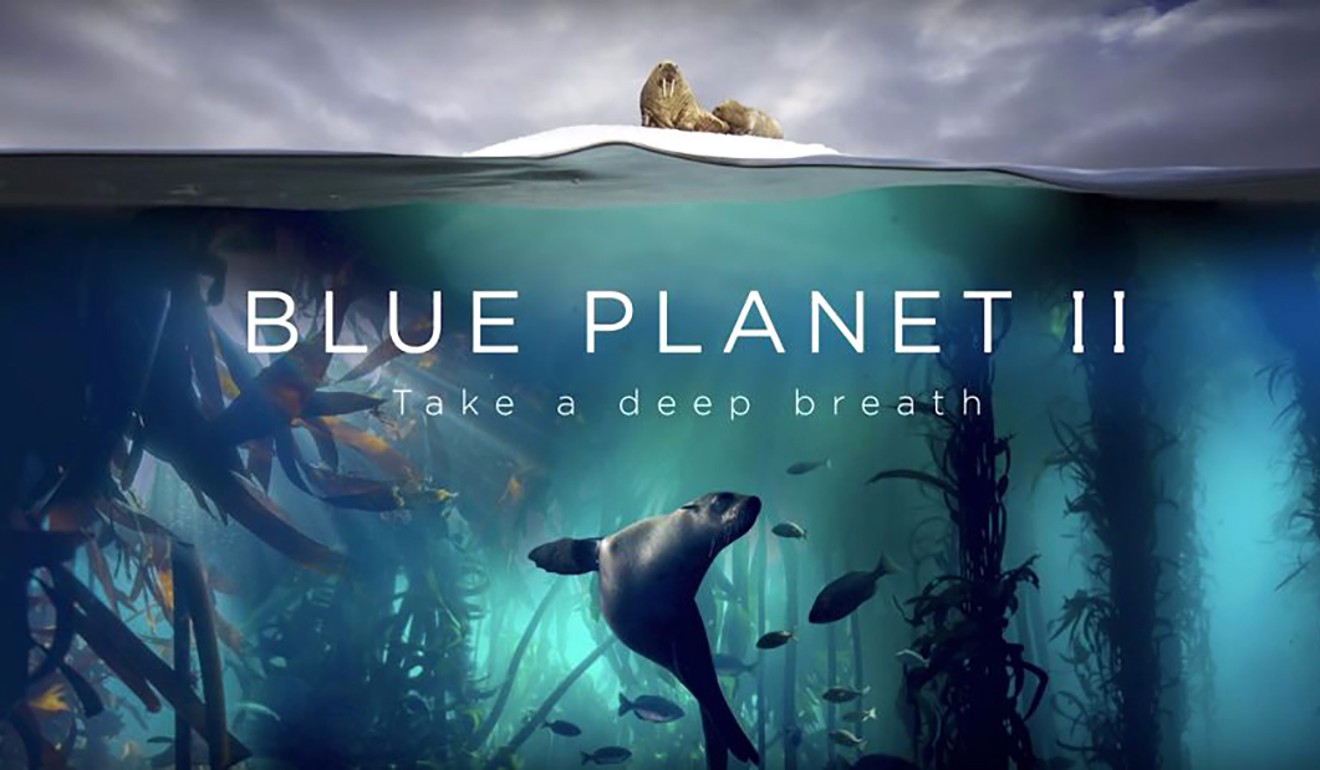 In 2013 when he visited China as UK leader, David Cameron presented Xi with an England shirt, signed by all the players.
May told Xi when they met in Beijing on Thursday that the world had a collective responsibility to do more to tackle plastic waste "on behalf of future generations". China is the world's biggest producer of plastic, and plastic waste.
Other environmental issues discussed included the fight against illegal trading in ivory and wildlife.
The two leaders also reiterated their support for the Paris accord on climate change, another issue highlighted in the documentary series.
Beijing has found common ground with European leaders on climate and has stated its intention to take the lead in upholding the agreement after the US withdrew from the Paris deal. Xi has also made the fight against pollution and developing a greener economy a priority.
China meanwhile banned imports of foreign waste from the start of the year because of environmental and health concerns. That has caused a crisis for waste disposal and recycling around the world, including the United Kingdom, which used to send two-thirds of its plastic waste – or approximately 500,000 tonnes a year – to China for recycling.
May began her trip on Wednesday in the central city of Wuhan, Hubei, where she visited a project in a heavily polluted part of the Yangtze River to remove tiny particles of plastic before it flows into the East China Sea.
During their meeting on Thursday, May also raised concerns with Xi about freedom of speech and democracy in former British colony Hong Kong. The two leaders agreed to reaffirm their commitment to the "one country, two systems" principle.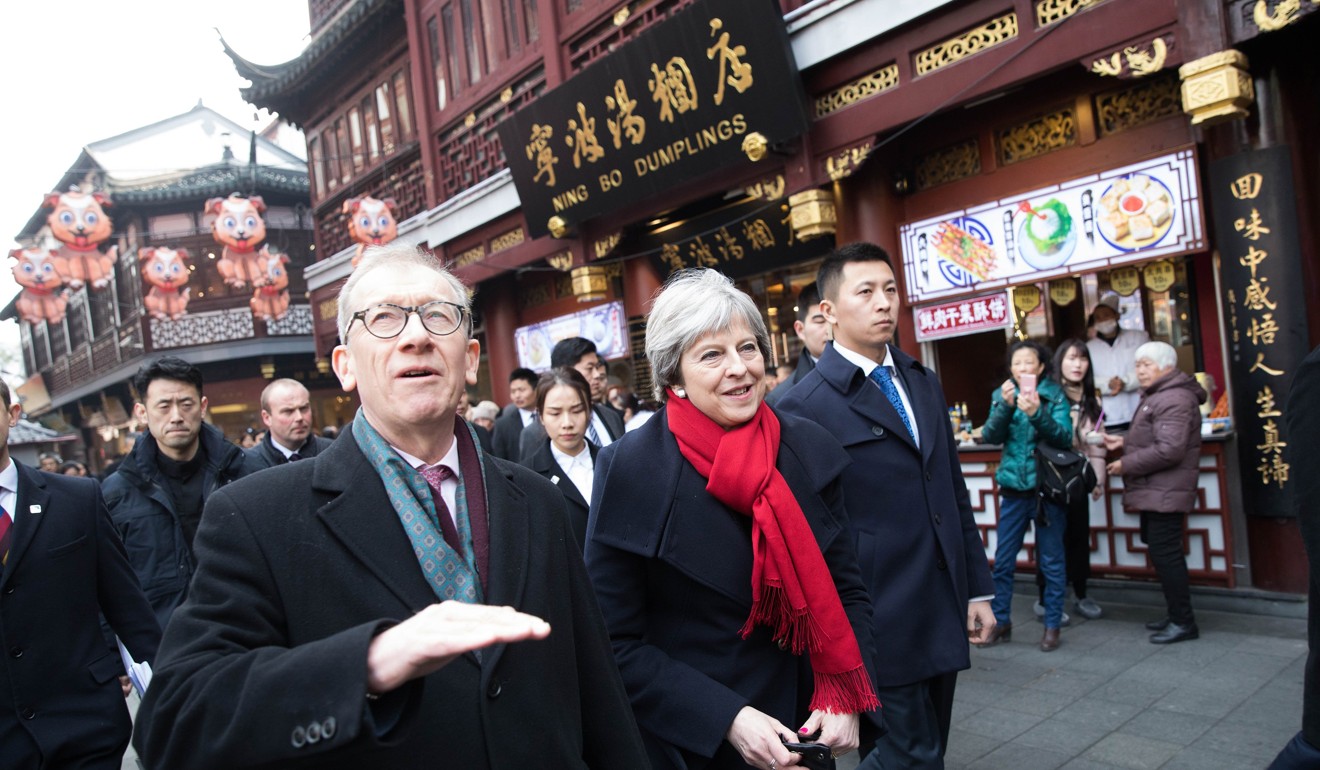 May also managed to take in some sights on the three-day trip, climbing the Yellow Crane Tower, a tourist attraction overlooking the Yangtze in Wuhan where she saw a Peking opera performance with her husband Philip May, and visiting the Forbidden City in Beijing before attending a tea ceremony with Xi and his wife Peng Liyuan.
May spent her final day in China in Shanghai, where she addressed a business summit and visited the Yuyuan Garden. Deals worth £9 billion (US$12.68 billion) were signed between China and the United Kingdom during the trip as the two sides sought to build on their "golden era" in relations.
This article appeared in the South China Morning Post print edition as: May gift to Xi sends message on plastic waste