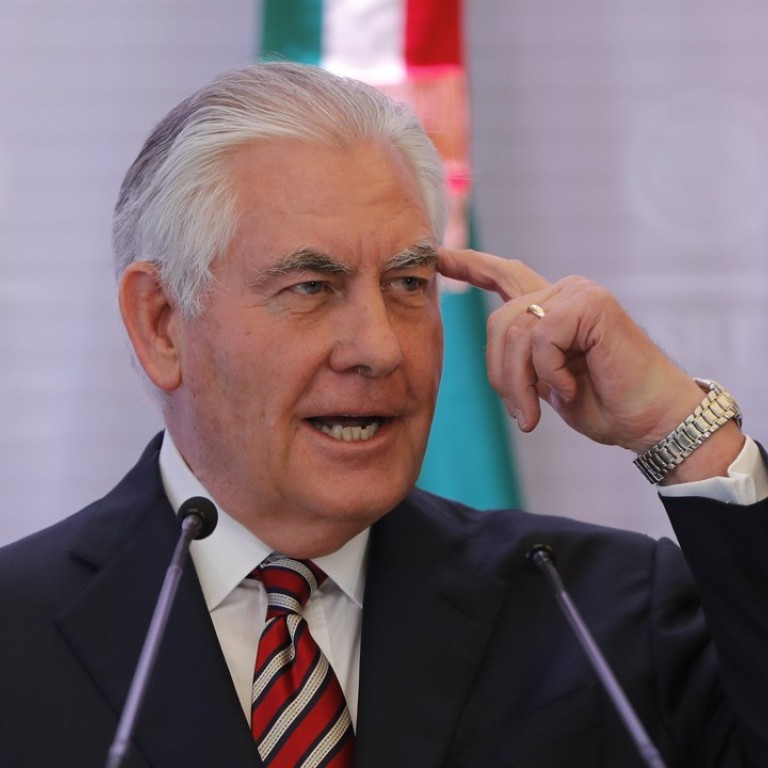 China dismisses US warning to Latin America as disrespectful
Chinese foreign ministry says economic partnership in the region based on common interests
China accused the United States of disrespecting Latin America after US Secretary of State Rex Tillerson warned countries in the region against excessive reliance on economic ties with China.
In a speech ahead of a visit to Mexico, Argentina, Peru, Colombia and Jamaica, Tillerson said China was getting a foothold in Latin America, using economic statecraft to pull the region into its orbit.
In a statement released late on Friday responding to Tillerson, China's foreign ministry said cooperation between China and Latin America was based on common interests and mutual needs.
"What the United States said is entirely against the truth and displayed disrespect to the vast number of Latin American countries," the ministry said.
Cooperation between China and Latin American countries is based on equality, reciprocity, openness and inclusiveness, it added.
"China is a major international buyer of Latin American bulk commodities, and imports more and more agricultural and high-value-added products from the region," the ministry said.
China's investment in and financial cooperation with Latin American countries were in full accordance with commercial rules and local laws and regulations, it added.
"The development of China-Latin America ties does not target or reject any third party, nor does it affect the interests of third parties in Latin America," the ministry said.
"We hope that relevant countries abandon outdated concepts of zero-sum games and look at the development of China-Latin America relations in an open and inclusive manner."
Chinese Foreign Minister Wang Yi visited Chile last month for a summit with Latin American and Caribbean countries, where he invited them to join China's massive "belt and road" infrastructure programme.
Separately, the US Treasury's top economic diplomat, David Malpass, on Friday accused China of enabling poor governance in Venezuela by propping up the socialist government of President Nicolas Maduro through murky oil-for-loan investments.