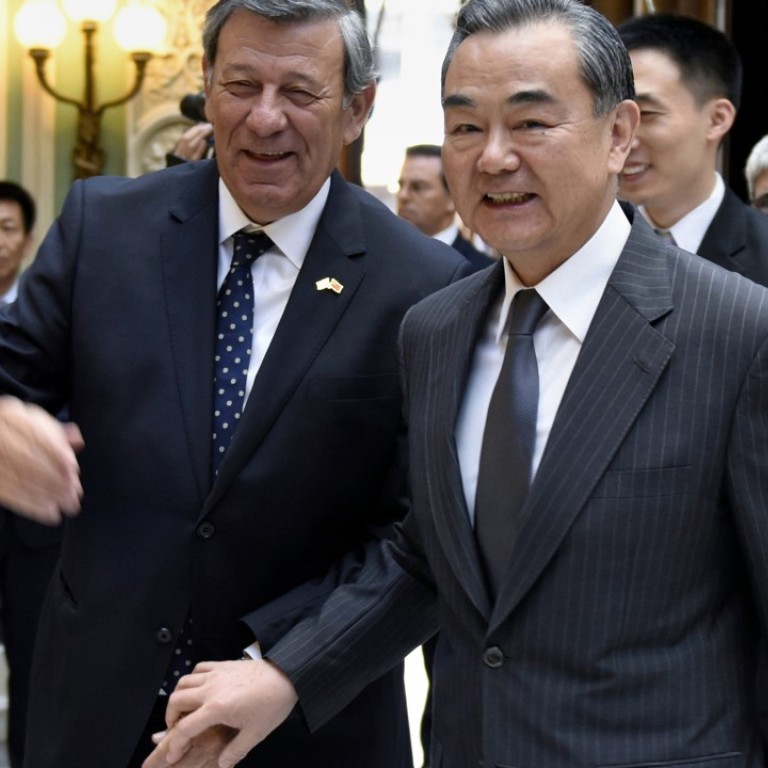 Xi Jinping vows to boost ties with Uruguay after US warning to Latin America
President's message to Uruguayan counterpart comes after US calls on region to be on guard for 'predatory actors' and Brazilian railway project is shelved
China has pledged to boost ties with Uruguay and defended its approach in Latin America following criticism from the US and amid uncertainty over a railway project.
President Xi Jinping vowed to expand ties with Uruguay in a "comprehensive way" in a message sent to his Uruguayan counterpart Tabare Vasquez on Saturday to mark the 30th anniversary of the establishment of bilateral ties.
Relations between China and Uruguay had "witnessed great progress" over the past three decades, Xi said in the message.
It came after US Secretary of State Rex Tillerson issued a warning over China's involvement in the region as he began a tour of six Latin American nations on Friday, calling on them to guard against "potential predatory actors" and the "unfair trading practices" of many Chinese.
US Under Secretary for International Affairs David Malpass also weighed in, saying China had contributed to the shrinking economy in the region.
"Most of the blame for Venezuela's economic collapse and humanitarian disaster falls squarely on Venezuela's rulers, but China has been by far Venezuela's largest lender, supporting poor governance," Malpass said in remarks at the Centre for Strategic and International Studies in Washington on Friday.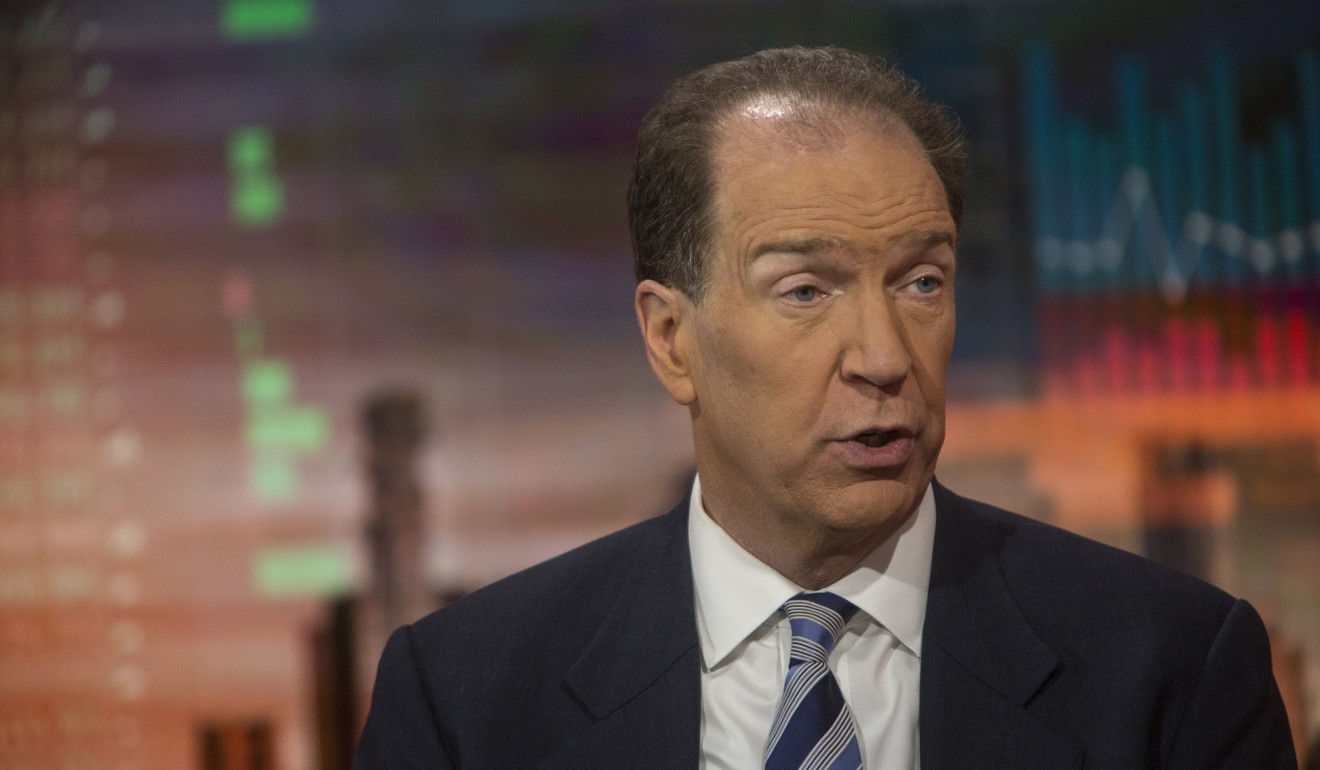 Meanwhile, Brazil has shelved a planned railway to ship commodities destined for China through Peru. The 5,000km railway over the Andes to the Pacific coast was announced during a visit by Xi in 2014. But Jorge Arbache, Brazil's vice planning minister for international affairs, said on Friday that the railway, with an estimated cost of US$80 billion, would not be commercially viable if it transported just commodities and not more valuable goods.
"What the United States said is entirely against the truth and displayed disrespect to the vast number of Latin American countries," China's foreign ministry said in a statement. "China is a major international buyer of Latin American bulk commodities, and imports more and more agricultural and high-value-added products from the region."
"The development of China-Latin America ties does not target or reject any third party, nor does it affect the interests of third parties in Latin America," it added.
China and the US have been seeking to boost their influence in the region in recent years. Xi pledged in 2015 that China's trade with the Latin American and Caribbean region would hit US$500 billion within five years, while the direct investment target was US$250 billion.
But the US remains the biggest trading partner with Latin America and the Caribbean. Last year, trade between the United States and the region was down 4 per cent from 2016, but it still reached more than US$763 billion.
Through oil-for-loans investments, Venezuela has borrowed more than US$50 billion from China since 2007. That accounted for 53 per cent of China's lending to the region between 2007 and 2015, according to US think tank Inter-AmericanDialogue.
But Zhang Sengen, who specialises in Sino-Latin American relations at the Chinese Academy of Social Sciences, said instead of being blamed for Venezuela's poor governance, China should be recognised as a victim of its economic crisis.
"China is suffering losses from Venezuela's current situation," Zhang said. "We have invested too much in too short a period of time."
However, Matt Ferchen from the Carnegie-Tsinghua Centre for Global Policy in Beijing said China's loans to Venezuela had played a role in enabling poor governance.
"The scale and the way China made the loans to Venezuela ... was a major mistake made by the China Development Bank and China's foreign policymakers," Ferchen said. "The repayment of the debts has become a burden to both countries."
Ferchen attributed that mistake to a lack of understanding of Venezuela's political situation, but said Beijing's policy in the region had otherwise been consistent, mainly in the areas of commodities and infrastructure.
Zhang said Latin American countries were likely to be wary of the warning from the US. He expected countries from the region to sign up for the "Belt and Road Initiative" as a way to lure more Chinese investment, after China last month expanded the trade and infrastructure strategy to Latin America. But he did not see China taking over the economic role played by the US in the region.
"The US will not let this happen, they will do something about it," he said.
Ferchen said China's role in Latin America would continue to be limited to a narrow set of commercial relationships due to geographical and cultural differences and uncertainty over the investment climate.
Additional reporting by Reuters
This article appeared in the South China Morning Post print edition as: Xi vows to boost ties with Uruguay amid US warning