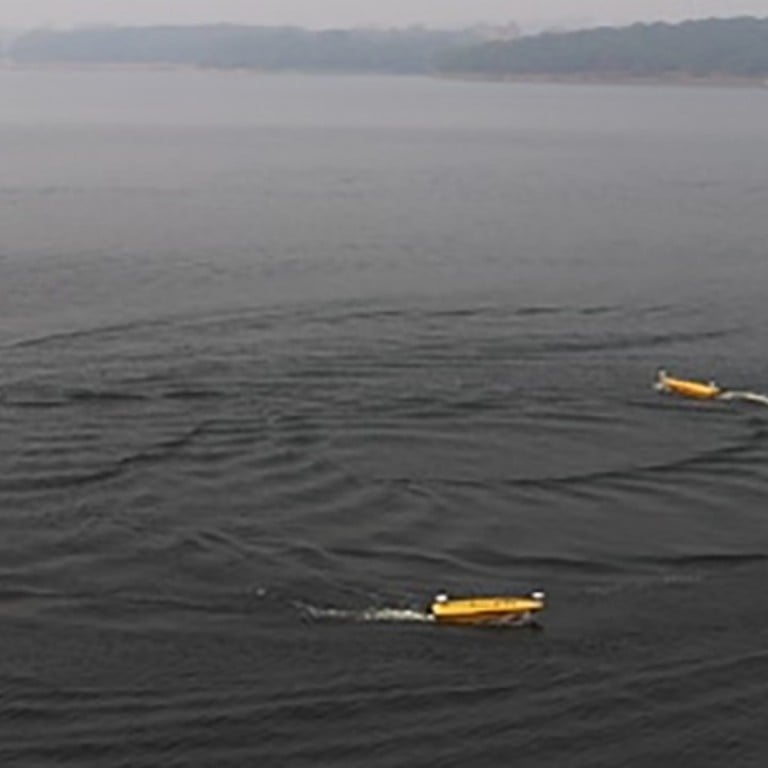 China carries out first run of unmanned vessel as it seeks to boost maritime security
Huster-68's main functions are to search for, investigate and block targets at sea and it could be used for law enforcement
China has conducted the first run of an unmanned surface vehicle in its latest move to build up a blue-water navy that can support its maritime security.
Military mouthpiece the People's Liberation Army Daily reported on Friday that the Huster-68 had successfully conducted the run last month in Dongguan, Guangdong province.
The 6.8-metre vessel developed by Shenzhen Huazhong University of Science and Technology carried out a patrol around the Songmushan Reservoir and joined other unmanned surface vehicles in formations to encircle targets, the report said.
"The development team used the run to work on difficulties stemming from weak communication signals and problems to do with keeping in formation with the other unmanned surface vehicles," it said.
The vessel is seen as an important part of protecting China's maritime interests, managing the use of water resources and achieving its ambition of becoming a blue-water navy that can operate globally, the university said in a statement on its website.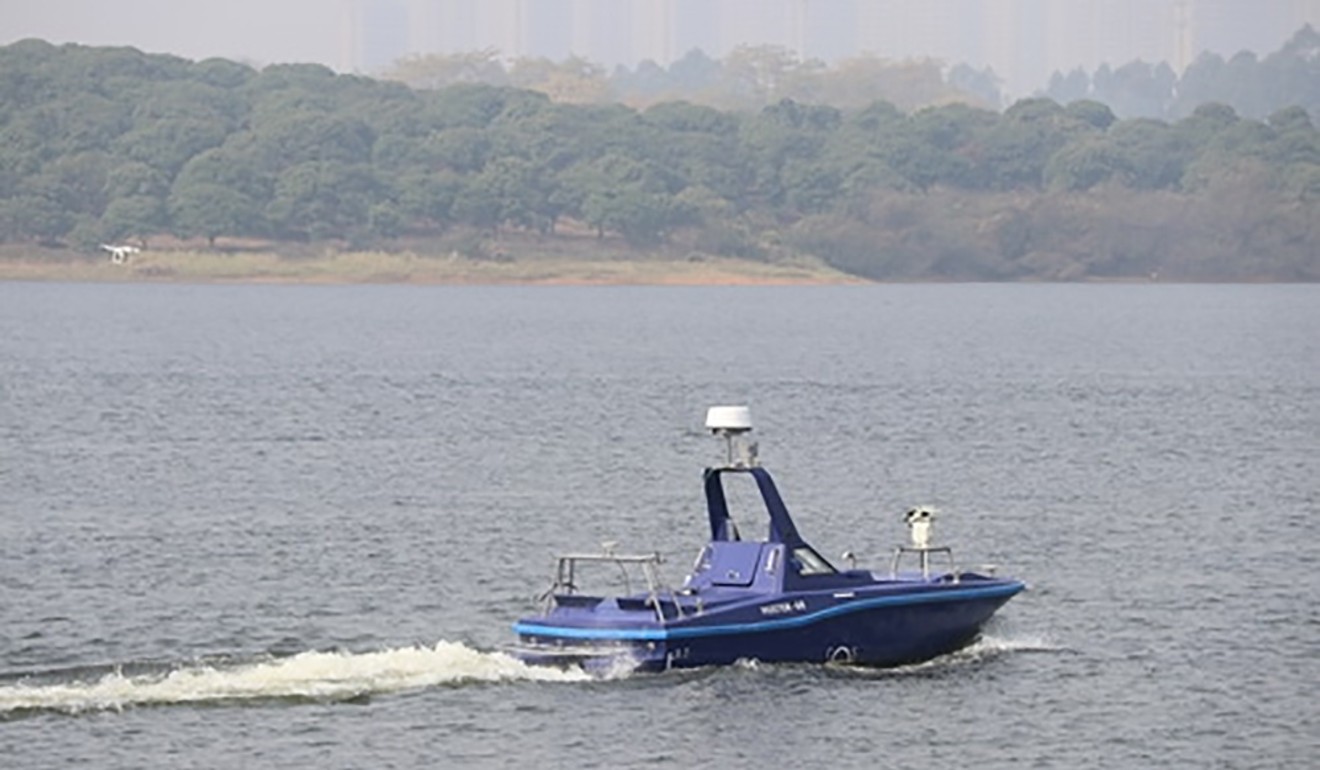 China meanwhile unveiled what it said is the world's fastest unmanned vessel – with a maximum speed of more than 50 knots (92.6km/h) – last month at the All China Maritime Conference and Exhibition in Shanghai.
The Tianxing-1 has a full-load displacement of 7.5 tonnes and its developer said it could be used for maritime law enforcement and as additional support for the navy.
Collin Koh, a research fellow at the S. Rajaratnam School of International Studies' Maritime Security Programme at Nanyang Technological University in Singapore, said unmanned surface vehicles were useful both in peacetime and in war.
In maritime law enforcement, they could be used to investigate at close range potentially dangerous situations at sea and allow for contact and responses to be made without putting personnel at risk.
"In the South China Sea, the vehicles may even potentially become a point of harassment against foreign vessels," Koh said, adding that they could also be used to conduct saturation attacks and can be deployed in large numbers.
Beijing-based naval expert Li Jie said the main functions of the Huster-68 were to search for, investigate and block targets at sea, but added that without knowing its maximum speed, it was difficult to assess how efficiently it could carry out those tasks.
He added that the PLA Daily highlighted the formation control of the vessels because they would be used to surround targets in different formations.
But while China was at the cutting edge in its unmanned surface vehicle technology, Li said it was still behind the United States and Israel.
"Taking the development of these vessels further could largely cut down costs as well as potential casualties during Chinese military patrols at sea," Li said.
Additional reporting by Kinling Lo
This article appeared in the South China Morning Post print edition as: China sends unmanned ship on test run