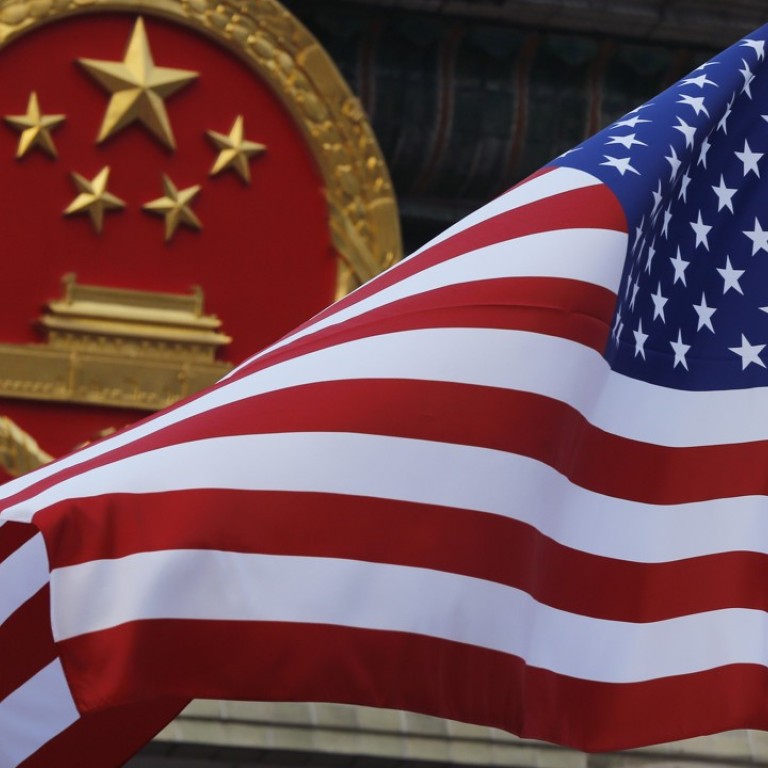 China hits back at US, says nuclear arsenal is minimum needed
Defence ministry says Pentagon review naming China and Russia as potential threats is 'presumptuous speculation' and it has been 'extremely restrained'
The US should drop its "cold war mentality"and take action to reduce its nuclear arsenal, China's defence ministry said on Sunday after the Pentagon described China and Russia as potential threats.
Defence ministry spokesman Ren Guoqiang said in a statement that the US should "correctly understand China's strategic intent and see China's national defence and military build-up in an objective way".
In the US review of nuclear policy released on Friday, the first one since 2010, the Pentagon said China had pursued new nuclear capabilities and challenged US interests in the Western Pacific.
It said China and Russia had "added new types of nuclear capabilities to their arsenals, increased the salience of nuclear forces in their strategies and plans, and engaged in increasingly aggressive behaviours, including in outer space and cyberspace".
The Pentagon document, known as the Nuclear Posture Review, also urged Beijing to establish "meaningful dialogue" with Washington.
But Beijing dismissed the review as "presumptuous speculation", saying China had strictly followed a "no first use" policy – meaning it would not use nuclear weapons unless it was attacked with them – and had been "always extremely restrained" in its nuclear weapons development.
The defence ministry spokesman said China's nuclear arsenal was the minimum needed for national security.
"Peace and development are irreversible trends of the world and as the country with the largest nuclear arsenal, the US should follow instead of going against this trend," Ren said in the statement. "We hope that the US earnestly takes up its special disarmament responsibility, correctly understands China's strategic intentions and objectively views China's national defence and military build-up."
The US nuclear review comes at a time of increasing tension between Washington and Beijing. In his first state-of-the-union address on Tuesday, US President Donald Trump referred to China and Russia as rivals that challenged US interests, its economy and values, and called for Congress to "fully fund our great military".
Meanwhile, in a brief editor's note last week, China's military mouthpiece PLA Daily called for an expanded nuclear stockpile so that the country could better deter and hit back at enemy strikes at a time of geopolitical uncertainty, and as the US appeared bent on a nuclear build-up.
China has the world's fifth-largest nuclear arsenal, with 300 warheads, according to the Stockholm International Peace Research Institute. The US and Russia each have about 7,000 warheads, or about 20 times as many as China.
The Pentagon document, which is largely in line with the previous review in 2010, said the US would modify a small number of submarine-launched ballistic missile warheads with low-yield options.
Low-yield nuclear weapons, while still devastating, have a strength of less than 20 kilotons. The atomic bomb dropped on Hiroshima had about the same explosive power.
The argument for these weapons is that larger nuclear bombs are so catastrophic that they would never be used and do not work as an effective deterrent – but with less power and destruction, the low-yield option would potentially be more likely to be used, serving as an effective deterrent.
Additional reporting by Reuters, Associated Press
This article appeared in the South China Morning Post print edition as: US urged to ditch 'cold war mentality'