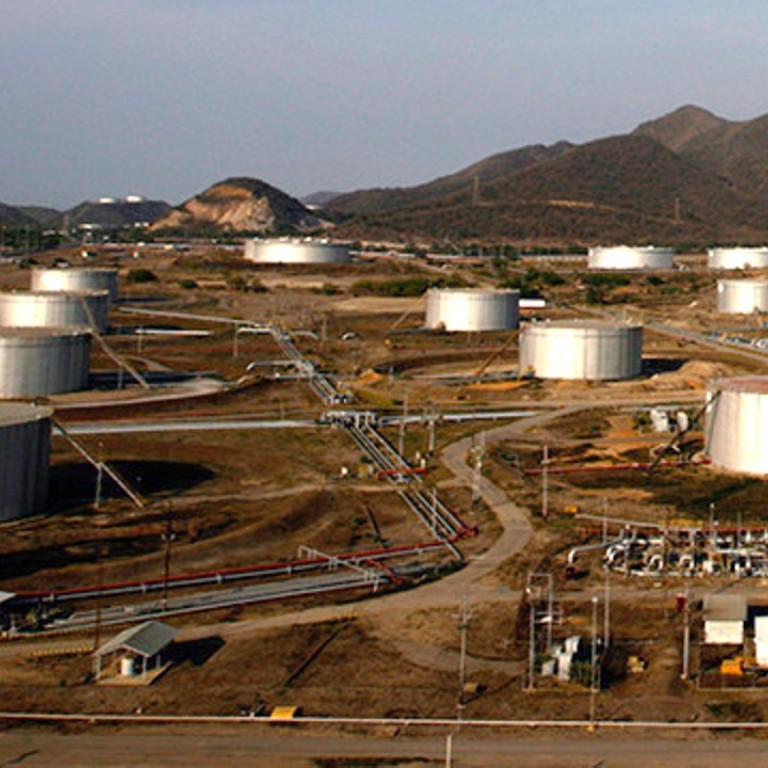 China hits back at US criticism of oil-for-loan investments in Venezuela
All lending was in accordance with international standards and benefited local people, foreign ministry says
China's support for Venezuela has benefited ordinary people and been broadly welcomed, the Chinese foreign ministry said on Monday after the United States Treasury accused Beijing of aiding Venezuelan President Nicolas Maduro's government with murky oil-for-loan investments.
In a Friday speech at the Centre for Strategic and International Studies, the US Treasury's top economic diplomat, David Malpass, said China's focus on commodities and opaque financing deals had hurt, not helped, countries in the region.
His attack on China's role in aiding the Venezuelan government came a day after US Secretary of State Rex Tillerson, ahead of a five-day tour of Latin America, raised the prospect of a military coup in the oil-rich country.
Speaking in Beijing, Chinese Foreign Ministry spokesman Geng Shuang said financial cooperation between the two countries had been set by companies and financial bodies in both nations on commercial, win-win principles.
Loans were totally in accordance with international standards and benefited local people, he said.
"What the United States said is baseless and extremely irresponsible," Geng said.
Cooperation between China and Venezuela had supported the building of more than 10,000 low-cost houses, electricity generation and the cost of household appliances for 3 million Venezuelan homes on low incomes, he said.
"China-Venezuela cooperation has favourably promoted Venezuela's socio-economic development and has been welcomed and supported by all levels of society," Geng said.
"A stable Venezuela accords with the interests of all sides."
Beijing last week said the US was disrespecting Latin America after Tillerson warned countries in the region against excessive reliance on economic ties with China.
The Trump administration has imposed individual and economic sanctions on Venezuela's government for rights abuses and corruption. Maduro has accused Washington of seeking to oust him to improve access to the nation's oil wealth. Venezuela is a member of Opec, the oil producers' cartel.
Beijing and Caracas have a close diplomatic and business relationship, especially in energy. China has repeatedly brushed off widespread condemnation from the US, Europe and others about the situation in the country.
China has said it is confident in Venezuela's ability to properly handle its debts. Venezuela has borrowed billions of dollars from Russia and China, primarily through oil-for-loan deals that have crimped the country's hard currency revenue by requiring oil shipments to be used to service those loans.
Since 2007, China has loaned more than US$50 billion to Venezuela through an oil-for-loans arrangement that helped Caracas reduce reliance on US energy markets. But the flow of funds from Beijing has slowed since 2014, when abundant crude oil led to a crash in oil markets and made China less interested in maintaining its alliance with Venezuela.