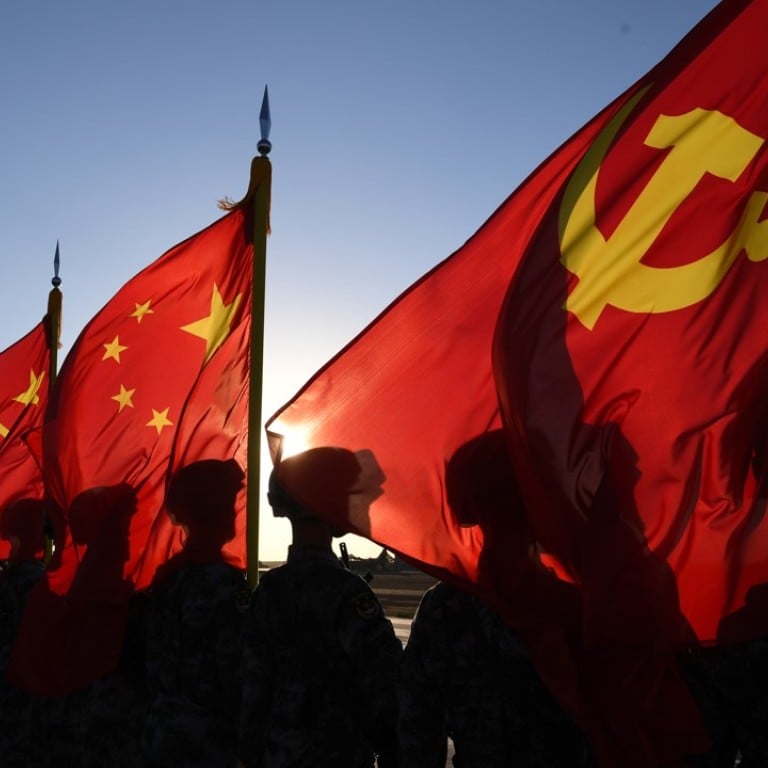 Update

|
China carries out anti-missile test amid tension over North Korea's nuclear programme
Ground-based interceptor missile knocked out a ballistic missile during the "mid-course" of its flight outside the Earth's atmosphere
China carried out a successful test of its anti-missile system on Monday, the defence ministry said, amid simmering tensions over North Korea and rising concerns about India's growing missile capabilities.
The exercise involved ground-based mid-course interception missile technology, and successfully accomplished its objective, it said in a statement, adding that the test was not targeted at any particular country.
Mid-course interception missile technology is used to knock out incoming ballistic missiles during the middle phase of their flight, which takes place outside the Earth's atmosphere.
Zhao Tong, a fellow on the nuclear policy programme at the Carnegie-Tsinghua Centre for Global Policy, said the test was most likely part of the ongoing development of the technology.
"No technical details have been released yet but I think China's mid-course missile defence system is still under development and not yet fully capable of targeting anyone," he said.
"But in terms of a security strategy, it is probably intended as a deterrent against ballistic missile attacks from, say, India or North Korea."
On January 18, India successfully tested an Agni-V missile. With a range of 5,000km the intercontinental ballistic missile (ICBM) has the capability to land a nuclear warhead almost anywhere on the Chinese mainland.
In November, North Korea claimed to have successfully launched a Hwasong-15 ICBM, which has an estimated range of 13,000km, meaning it could land a nuclear warhead on the United States mainland.
While the success of the Chinese test marked a step forward for its missile defence capabilities, the technology would be applicable only in certain circumstances, Zhao said.
In the event of an attack by the United States, for instance, it would be unrealistic to expect the system – even once fully developed – to be able to intercept all of the superpower's ICBMs, he said.
Beijing first tested its system in 2010, and is the only country apart from the US to have such technology.
Military commentator Song Zhongping agreed that China's ground-based mid-course interception missile technology was part of a regional defence strategy.
"China only needs to deploy its defence forces in certain areas, like on the Indian and North Korean borders, and on its southeast coast facing Taiwan," he said.
In addition to the ground capabilities, Beijing would continue to develop a sea-based mid-course missile defence system, which would give it a much wider defence buffer, he said.
"A sea-based system could push the front line of ballistic missile interception far beyond the hinterland and increase [China's] strategic defence depth," he said. "That is what we need."
Last week, the US and Japan tested a ballistic missile defence system using a Standard Missile-3 Block IIA fired from an Aegis Ashore battery in Hawaii, but the interceptor failed to hit its target.
China and Russia have both expressed their opposition to the deployment of a US missile defence shield in South Korea saying its powerful radar can probe deep into their territories and undermine their security.
This article appeared in the South China Morning Post print edition as: China carries out anti-missile test as tensions simmer