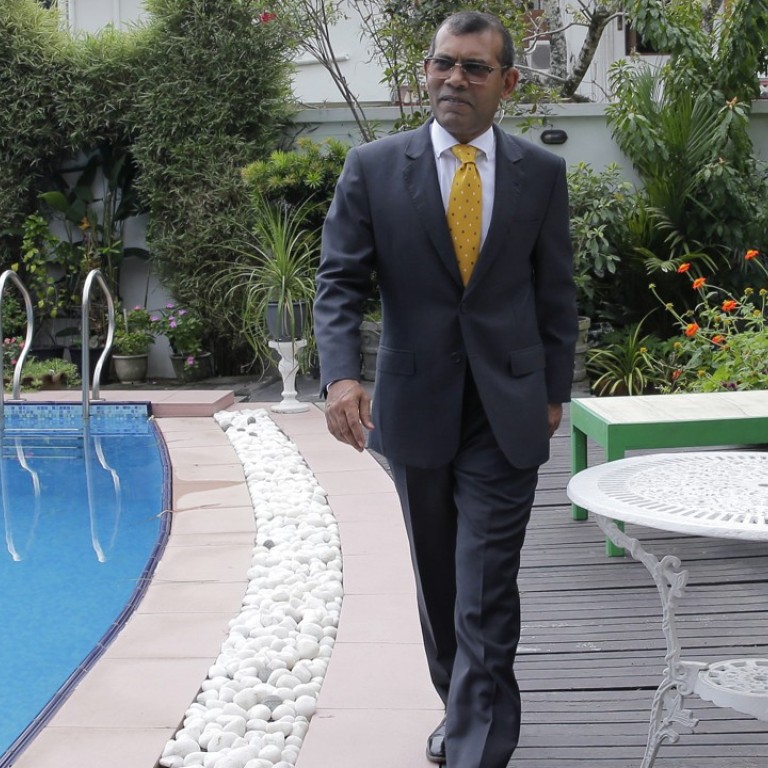 China dismisses accusations that it is 'buying up the Maldives'
Foreign ministry says Chinese aid has 'no political strings attached', as Maldives sends envoys to China and two other countries to explain crisis
China dismissed accusations from the former leader of the Maldives that it is attempting to effectively buy up the Indian Ocean island state, while the Maldives government said on Thursday it is sending envoys to three countries to explain its ongoing political crisis.
Chinese foreign ministry spokesman Geng Shuang said Chinese economic assistance came without political conditions and called recent remarks by exiled former president Mohamed Nasheed "totally groundless".
"China's aid to the Maldives has no political strings attached and does not harm the Maldives' sovereignty and independence at all, still less jeopardise security in the Indian Ocean," Geng said at a regularly scheduled news conference.
Nasheed is wrapped up in the political turmoil that has swept the archipelago nation since the Supreme Court ordered his release in absentia as well as the release of several other jailed opposition leaders. Current President Yameen Abdul Gayoom rejected the order and declared a state of emergency this week in which two of the justices were arrested.
Yameen has cracked down on civil liberties since coming to power in 2013, imprisoning or forcing into exile nearly every political leader who opposes him.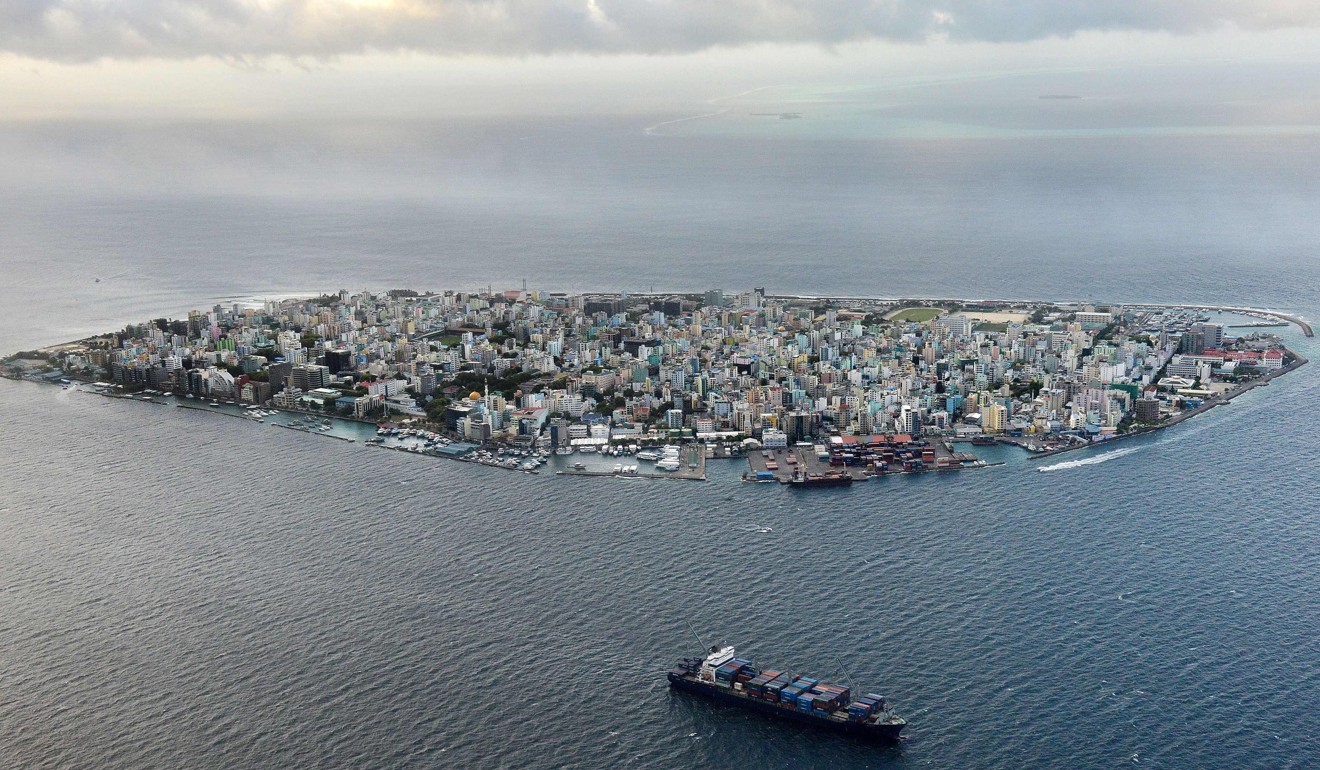 Nasheed told reporters late last month in the neighbouring country of Sri Lanka that Yameen has opened the doors to Chinese investment without regard for procedure or transparency.
China, Nasheed said, "
is busy buying up the Maldives
", adding that this year's presidential election could be the last chance to extricate the Maldives from increasing Chinese influence.
During a visit by Yameen to Beijing in December, the two countries signed a trade agreement that eliminates most tariffs on Maldivian exports, primarily fish, and opens the Maldives to Chinese goods and services, including in finance, health care and tourism.
The Maldives is an archipelago of more than 1,000 islands with fewer than 400,000 citizens, more than one-third of them living in the crowded capital city, Male. Tourism now dominates the economy, with wealthy foreigners flown to hyper-expensive resort islands.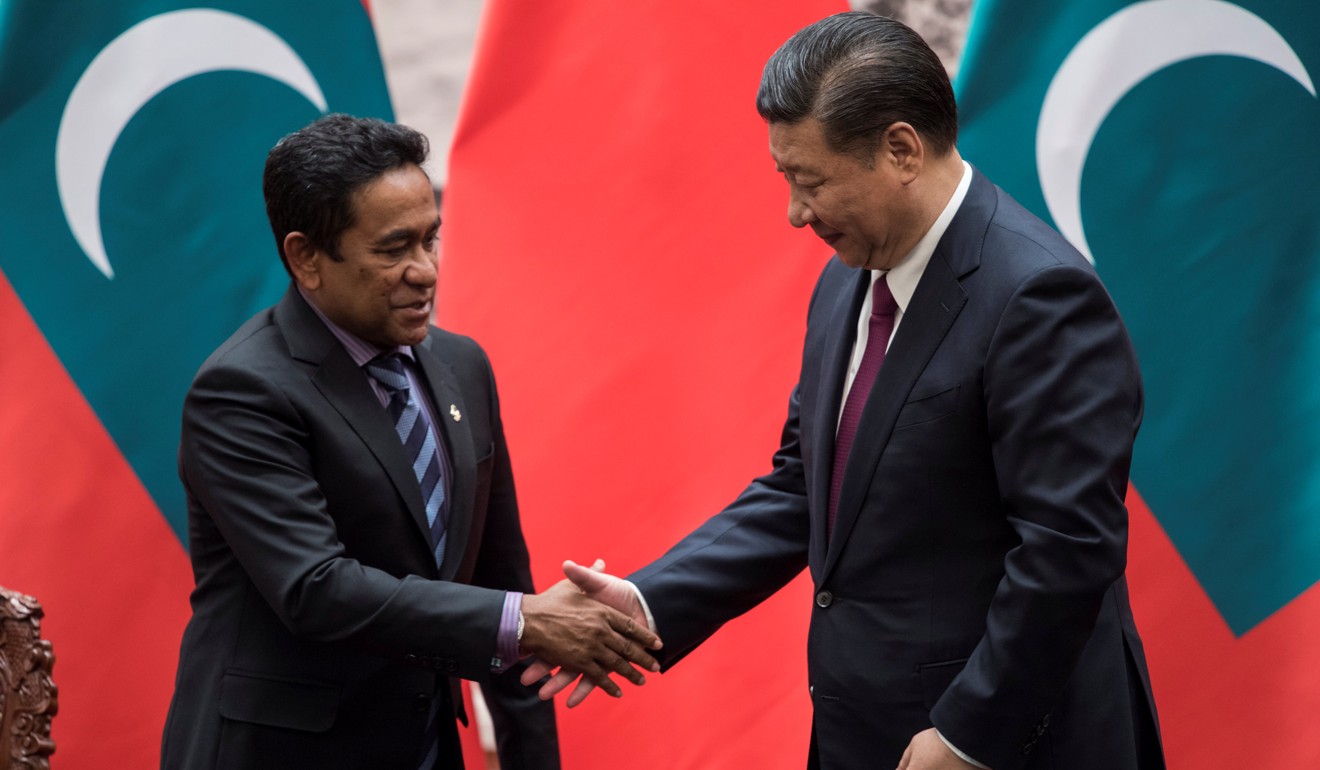 China is already the Maldives' primary source of tourists and is investing hundreds of millions of dollars in an airport expansion, housing development and other projects.
China considers the Maldives a key cog in its "Belt and Road Initiative" along ancient trade routes through the Indian Ocean and Central Asia. The initiative is Chinese President Xi Jinping's signature project and envisages building ports, railways and roads to expand trade in a vast arc of countries across Asia, Africa and Europe.
China's massive lending to poor nations for such projects has raised concerns about their ability to repay, as well as fuelling fears in rival India that Beijing is methodically working to shrink New Delhi's influence in the Indian Ocean.
Already, Beijing has taken over ports it developed in Sri Lanka and Pakistan on long-term leases.
Highlighting China's importance to Yameen, it was among the three "friendly nations" to which the Maldives said it was sending envoys to explain the current political situation. The others are Pakistan and Saudi Arabia.
Yameen's government has close ties with all three nations.
Nasheed, meanwhile, sought aid from neighbouring India earlier this week, asking it to intervene in the crisis that erupted on February 1 with the Supreme Court ruling.
India has said it was monitoring the situation in the Maldives and has expressed concern about the state of emergency but little more.
On Thursday, Maldives ambassador to India Ahmed Mohamed tweeted that his government was also eager to send an envoy to New Delhi, but the dates proposed for the visit were "not suitable" for Indian officials.
"We await the convenience" of the government of India, he added.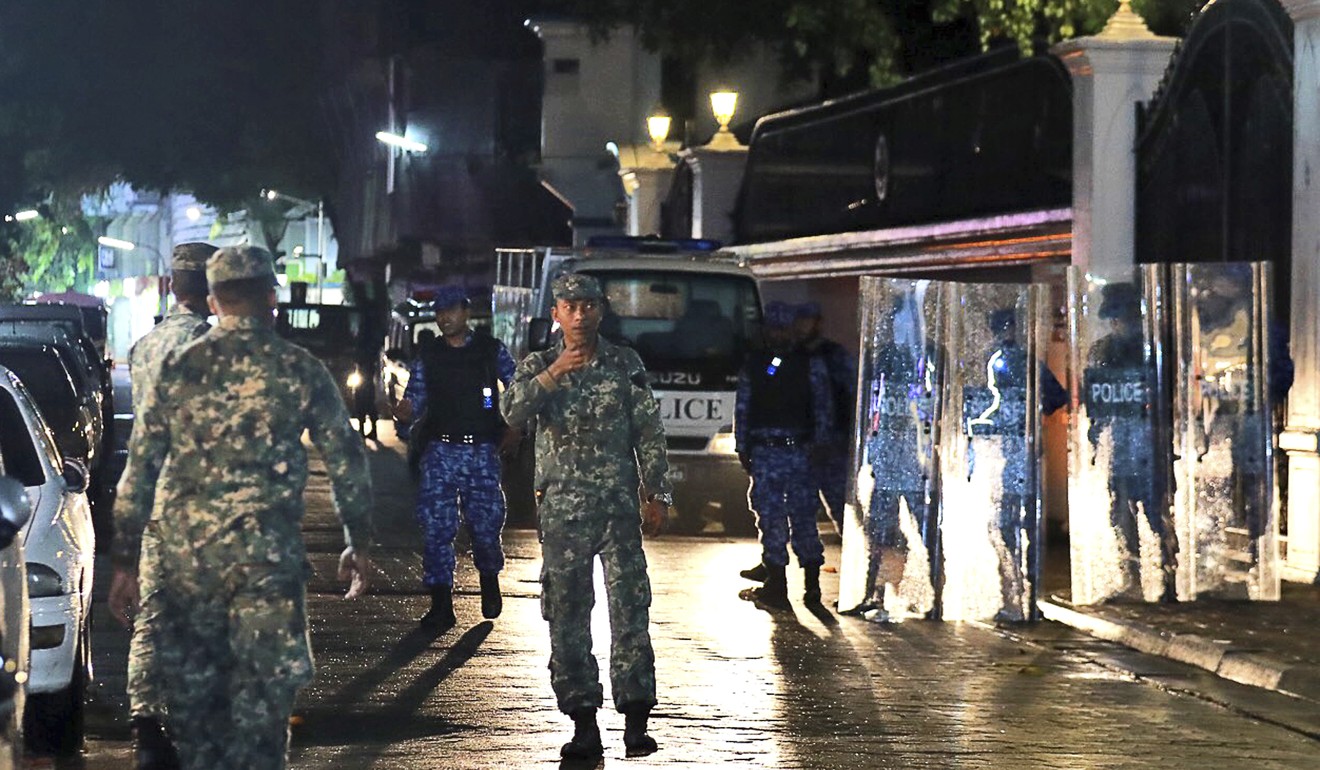 On Monday, Yameen declared a 15-day state of emergency, giving his government sweeping powers, including to make arrests, search and seize property, and restrict freedom of assembly.
Hours after the state of emergency was declared, security forces in riot gear and blue camouflage uniforms stormed the Supreme Court building to arrest Chief Justice Abdulla Saeed and Justice Ali Hameed.
Saeed's lawyer said his client was forcefully dragged on the floor from his chambers by security personnel. Lawyer Hisaan Hussain said he was gravely concerned by the government's reaction to the court ruling, saying it is a "blatant violation and completely erodes the doctrine of separation of powers".
He called for his client's immediate release.
The acting national police chief, Abdulla Nawaz, said on Wednesday that police had proof of bribes and found "piles of cash under the bed" of an arrested judicial official who is accused of influencing the court justices.
Since the detentions, the three Supreme Court justices who were not arrested have annulled the court's order to free the imprisoned opposition politicians.
The United Nations, India and other foreign governments have expressed concern over the state of emergency and have urged Yameen to respect the earlier court order.