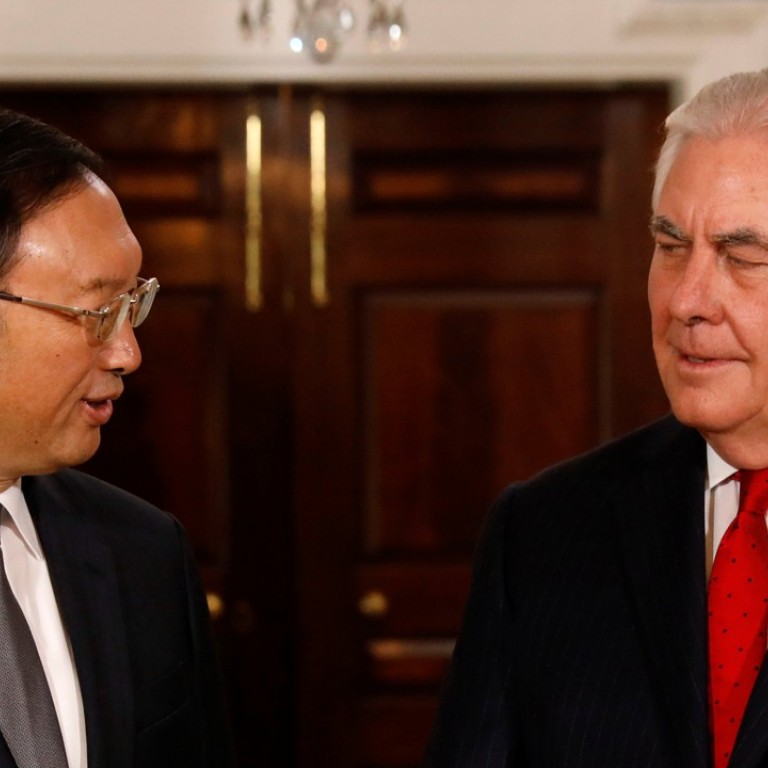 Update
China, US 'to resume comprehensive economic dialogue' amid trade war fears
The US suspended the high-level talks last year, but Beijing says Washington has agreed to resume the negotiations 'as early as possible'
China and the United States have agreed to resume their high-level economic dialogue, according to the Chinese government, after the talks were suspended last year by the US amid rising trade tensions between the two nations.
Chinese State Councillor Yang Jiechi announced the resumption of the talks in remarks on Thursday while meeting US Secretary of State Rex Tillerson during a visit to Washington.
Yang's trip came amid fears of a looming trade war between China and the US, with Washington hinting it is about take punitive measures to counter alleged unfair Chinese trade practices.
Yang told Tillerson both nations have to maintain a good trade relationship through opening up their markets, according to a Chinese foreign ministry statement.
"It's proven by fact that the nature of the Sino-US trade relationship is mutually beneficial to each other, creating huge benefits to both sides," Yang was quoted as saying. "Both sides can explore cooperation on energy, infrastructure and the Belt and Road Initiative and open up each other's markets and handle differences appropriately."
The two nations agreed to hold a comprehensive economic dialogue "as early as possible" this year and a security dialogue within the first half of 2018, the statement added.
China and the US held an economic dialogue in Washington in July, but it was later shelved by the Trump administration amid concerns over how effective the talks could be in resolving trade disputes.
The US State Department said Tillerson and Yang agreed on Thursday the importance of continuing a constructive and productive relationship, but gave no mention of the economic dialogue.
State Department spokeswoman Heather Nauert told a news briefing: "They discussed the need to achieve a fair and reciprocal bilateral economic relationship."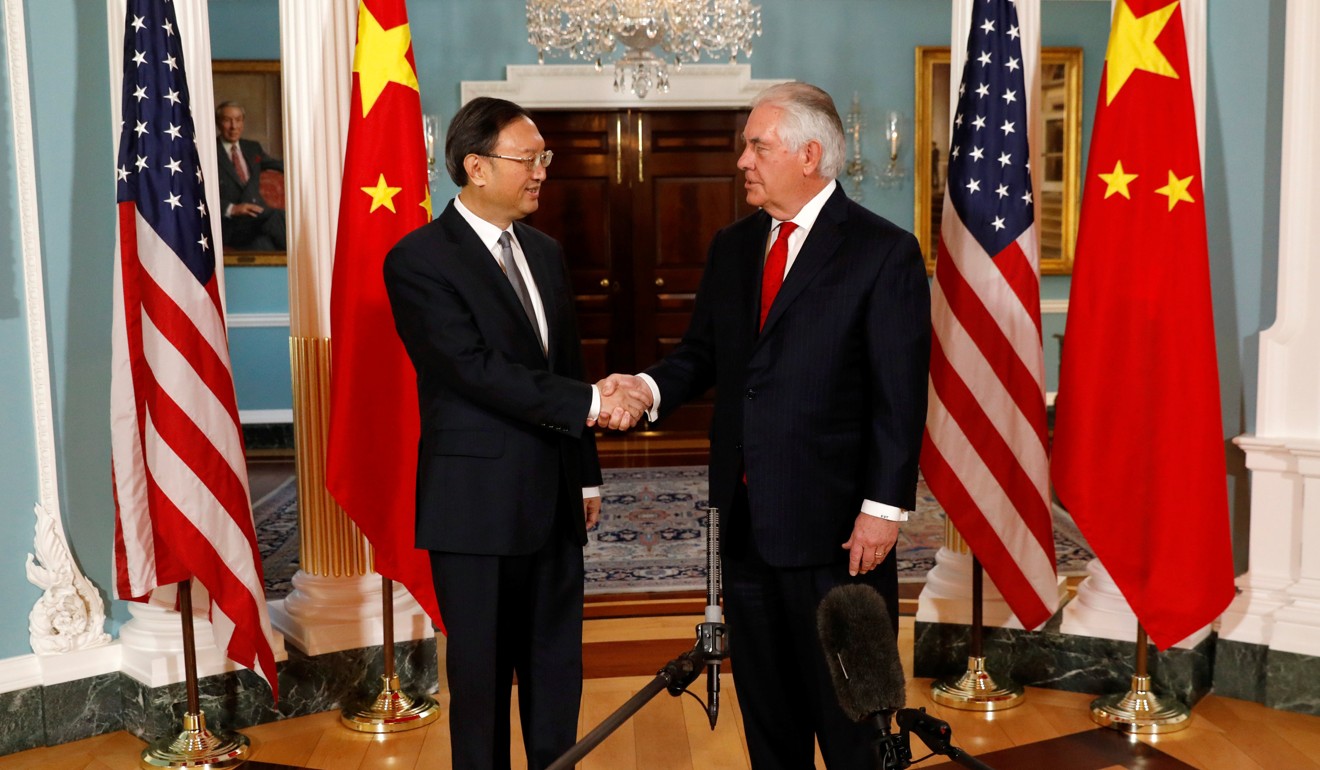 China's trade surplus with the US slightly narrowed in January from December by US$3.7 billion, but analysts said it was unlikely to do much to ease tensions between the world's two largest economies.
A former US government trade official, Wendy Cutler, warned this week that Washington was likely to announce trade retaliation measures against China "imminently".
The US slapped steep tariffs on imported washing machines and solar panels last month and is considering recommendations on import restrictions for steel and aluminium, plus other trade sanctions against China over alleged intellectual property theft.
China's commerce ministry launched an anti-dumping and anti-subsidies probe at the weekend into imports of sorghum from the US.
William Zarit, the chairman of the American Chamber of Commerce in China, welcomed a resumption in the high-level economic talks.
"If indeed the comprehensive economic dialogue will be resumed that is a good thing as the US prepares to rebalance the bilateral commercial relationship into one based on fairness and reciprocal treatment. Hopefully dialogue will benefit the process," he said.
Shi Yinhong, director of the Centre on American Studies at Renmin University in Beijing, said attempts to resume the dialogue reflected China's anxiety to resolve trade disputes through negotiations.
"The trade dispute is currently a big threat to Sino-US relations and the Chinese government hopes the Trump administration would not implement punitive tactics to harm bilateral trade," he said. "But whether the dialogue can really solve trade problems is largely unclear, especially when considering the unpredictability of Trump."
Yang and Tillerson also discussed North Korea's nuclear missile programme during their talks.
Yang said the international community should support the improvement in relations between North and South Korea.
A North Korean delegation is visiting South Korea as it hosts the Winter Olympics.
Additional reporting by Reuters
This article appeared in the South China Morning Post print edition as: china and u.s. poised to restarttrade talks