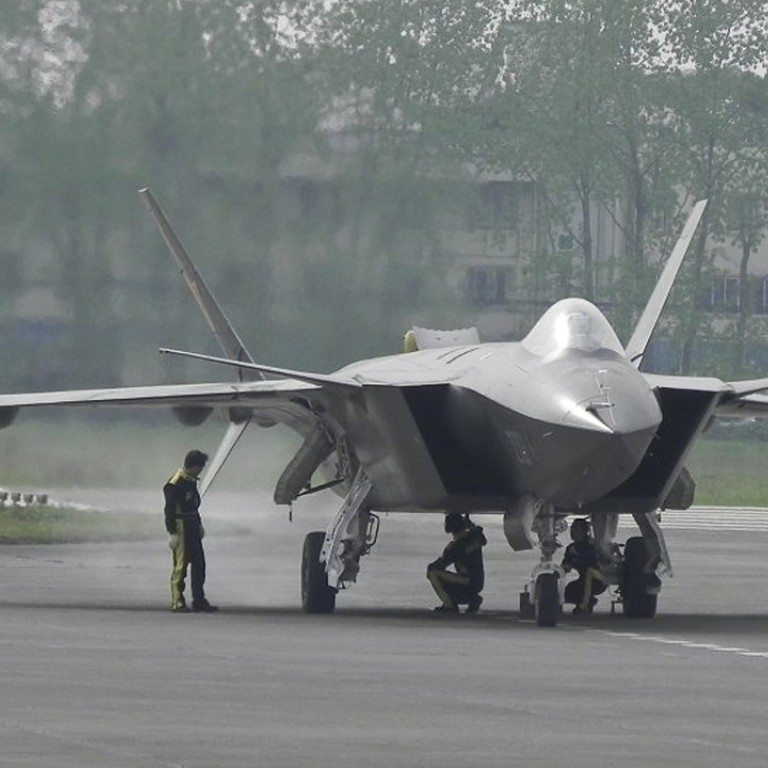 China's J-20 stealth fighter jet lines up for combat duty, boosting firepower in the sky
Deployment comes as Beijing pushes ahead with patrols in the South China Sea
China's J-20 stealth fighter has entered combat service, the country's armed forces confirmed on Friday, expanding the military's air power options as it presses on with a massive modernisation programme.
People's Liberation Army Air Force spokesman Shen Jinke said the deployment of the J-20 to combat units would "help the air force better shoulder the sacred mission of safeguarding national sovereignty, security and territorial integrity".
Shen said the air force was moving towards a modernised military service that could operate in all fronts, and had become an effective force to control, contain and win a war.
The fighter jet officially entered military service in September, and was put through its combat paces over nine days of drills with less-advanced J-16 and J-10C fighters last month, the air force said.
The J-20 was designed for stealth and manoeuvrability and is powered by two jet engines, giving it extra power as well as the ability to survive engine failure, according to the Washington-based Centre for Strategic and International Studies.
The US Naval Institute said the aircraft was likely to be a serious threat to US aircraft, ships and bases, because the PLA might be able to put more of them into the sky.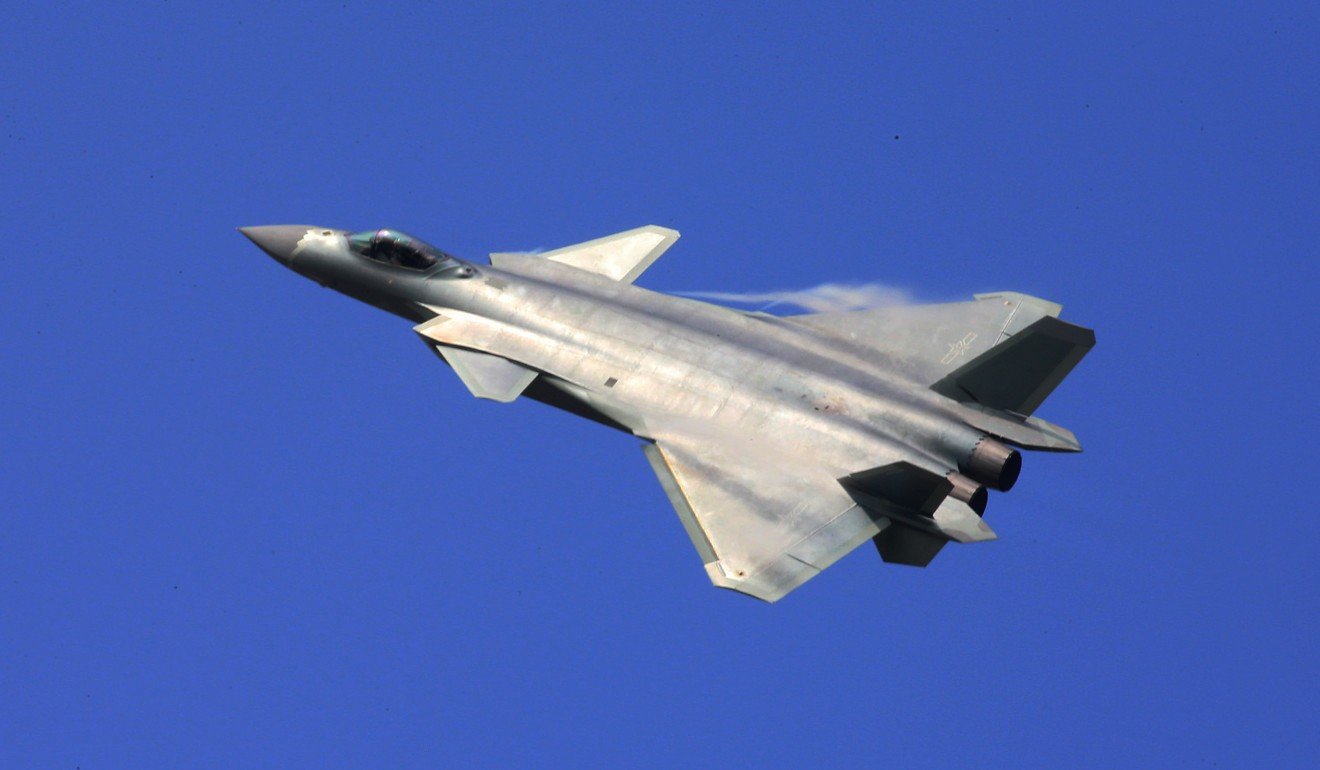 Beijing-based military analyst Li Jie said China felt an urgent need to boost its air power as neighbours upgraded their air forces.
"With the J-20 entering combat service, China can better counter other countries' rising military forces," Li said.
Zhou Chenming, another Beijing-based military analyst, said the deployment could trigger suspicion from other countries but China was aiming to safeguard its national interests.
China has intensified its air and naval drills in the South China Sea in recent months, raising concerns among its neighbours. In November, Chinese H-6K bombers and fighter jets flew through the Bashi Channel between Taiwan and the Philippines, and along the Miyako Strait to the south of Japan.
The announcement came two days after Beijing announced its Su-35 fighter jets had taken part in a combat patrol over the contested South China Sea.
Independently developed by Chengdu Aerospace Corporation, the J-20 was unveiled in 2011 and made its first public flight at an air show in the southern city of Zhuhai in November 2016.
Military observers said at the time that the flight showed that China had mastered "stealth shaping" technology – an essential prerequisite for developing stealth aircraft.
China bans the export of the J-20 so it will not be for sale on the global market.
This article appeared in the South China Morning Post print edition as: J-20 stealth jet declared ready for combat