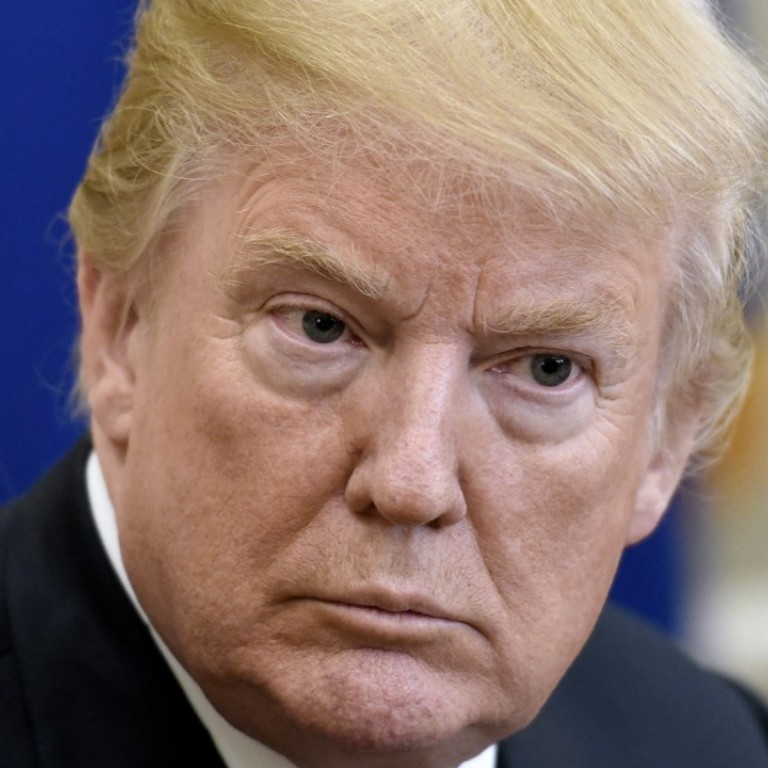 China's top envoy Yang Jiechi tells Donald Trump: let's boost coordination on North Korea
State Councillor Yang Jiechi also told US president in Washington that the two sides should 'appropriately control' disputes and sensitive issues
China's top diplomat Yang Jiechi called for Beijing and Washington to improve coordination on the North Korea nuclear threat as he wrapped up a trip to the United States on Saturday.
Yang met US President Donald Trump during the two-day visit and said both nations should maintain close exchanges at all levels.
The two sides should "strengthen coordination on the Korean peninsula nuclear issue", Yang said during the meeting in Washington, according to a statement from the Chinese foreign ministry.
China and the US have been divided on how to deal with North Korea, with China repeatedly warning the US not to attempt a pre-emptive strike on the country and Trump reportedly mulling precisely that.
State Councillor Yang also said the two sides should "appropriately control" their disputes and sensitive issues, and implement the consensus Trump and Chinese President Xi Jinping had reached during the US leader's visit to Beijing in November.
Yang told Trump that the two countries needed to improve cooperation in areas including trade, military, law enforcement, counter-narcotics and culture.
Yang's remarks came amid a thaw in relations between the two Koreas at the start of the Winter Olympics in Pyeongchang.
China said earlier that it hoped the warmer ties could translate into regular talks between the two Koreas, and even between Pyongyang and Washington.
Shi Yinhong, director of the Centre on American Studies at Renmin University, said Beijing believed there was a good chance for further talks on North Korea between China and the United States.
"China is very likely to use the easing of tensions to try to persuade the US to reconsider its strategy, to prevent it from taking military action," he said.
But Jia Qingguo, dean of Peking University's school of international studies, said despite the Games bringing an improvement in ties, North Korea would not compromise on the nuclear issue in the long term.
"So China and the US have no choice but to work together. There will be more pressure on North Korea to give up its nuclear programme," Jia said.
Trade tensions between the world's two biggest economies were also high on the agenda during Yang's trip. Following talks with US Secretary of State Rex Tillerson on Friday, the Chinese government said both sides had
agreed to resume their high-level economic dialogue this year
, which was suspended by Washington after the first round in July.
In August, US Trade Representative Robert Lighthizer launched an investigation into Chinese regulations that force US companies operating in China to transfer technology and intellectual property rights to local business partners.
Shi said while most of Trump's threats on trade policy last year were just talk, punitive action was now a real possibility.
"Yang's visit was mainly about trying to defuse tensions over trade and preventing these trade actions from happening," Shi said. "I think it's just stalling tactics, and I'm not sure if it will work in the long run – after all, Trump is well known for his unpredictability."
This article appeared in the South China Morning Post print edition as: US should coordinate with Beijing on N Korea