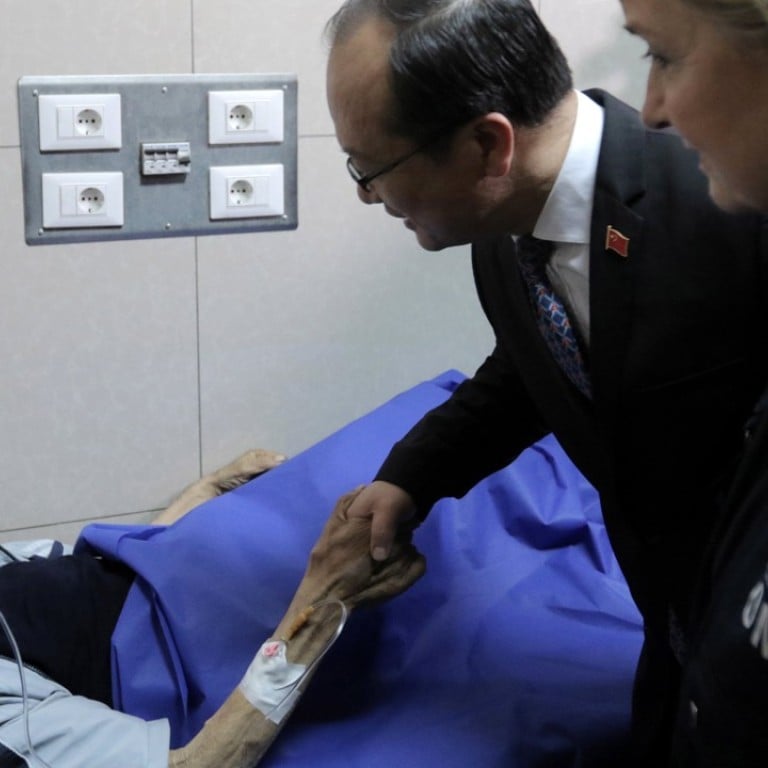 China to step up aid to Syria as war winds down
Stability in Syria means a lower risk that fighters from Xinjiang will return to mount attacks on home ground, Chinese analyst says
China has pledged to increase aid to Syria in part to stop the war-torn country from becoming a training ground for China's Muslim minority, according to a Chinese analyst.
Chinese ambassador to Syria Qi Qianjin said in Damascus on Sunday that China was preparing to play a bigger role in Syria as its near seven-year war wound down.
"I think it's about time to focus all efforts on the development and reconstruction of Syria, and I think China will play a bigger role in this process by providing more aid to the Syrian people and the Syrian government," state-run Xinhua news agency quoted Qi as saying.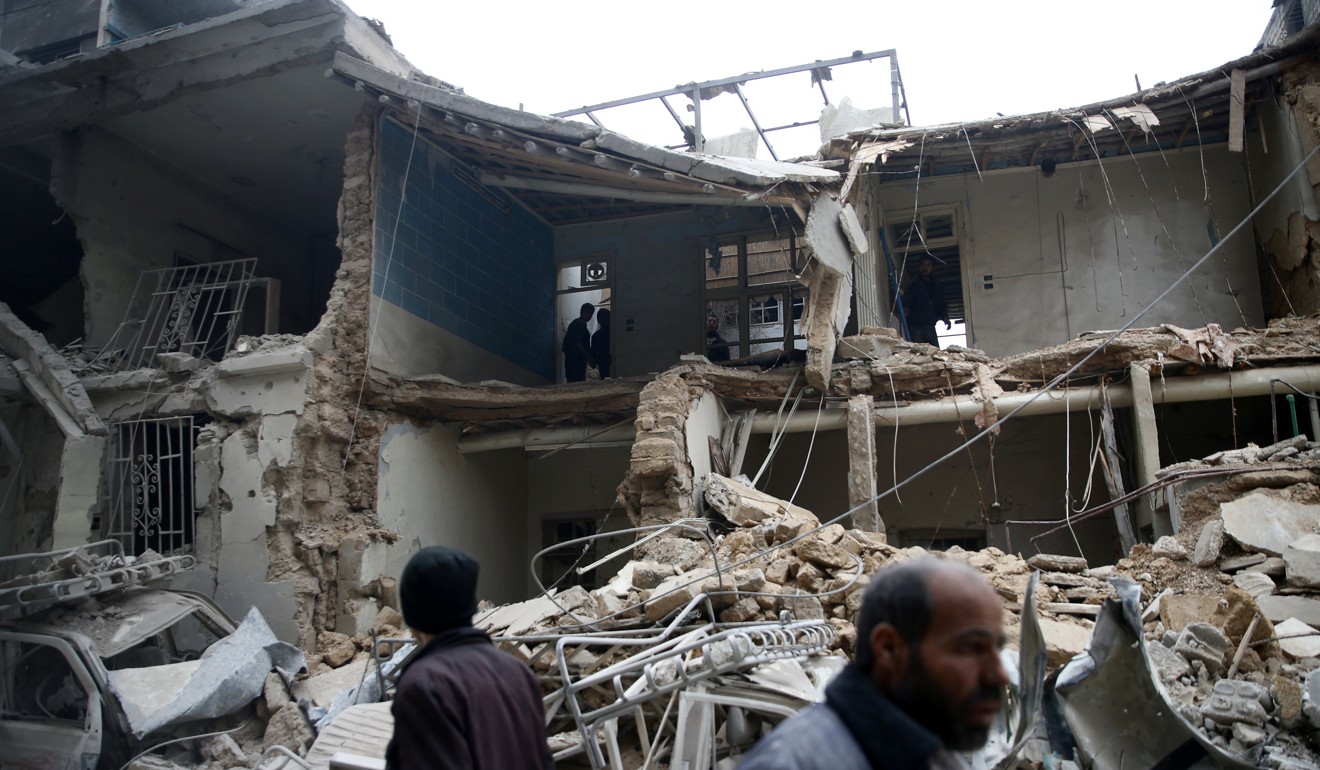 But as conflict in Syria ebbs, another is emerging between neighbours Iran and Israel.
Over the weekend, Iran's intrusion into Israeli airspace prompted Israeli forces to attack Iranian facilities in Syrian territory.
The US State Department was quick to express support for Israel but China has yet to take a stand on the actions.
Beijing has long played a low-key but active role in the peace process in Syria, avoiding direct military involvement in preference for a political resolution to the crisis.
But it has teamed up with Moscow to veto several United Nations proposals sponsored by the West to sanction the government of Syrian President Bashar al-Assad.
Chinese observers said China's support for the Assad regime was driven by a belief that a stable regime in Syria could prevent it becoming a haven or training ground for China's Muslim minority.
Imad Moustapha, the Syrian ambassador to China, said last year that about 5,000 ethnic Uygurs from Xinjiang in China's far west had travelled to Syria to train and fight for various militant groups in the country. Beijing has long worried that these fighters could return to China and mount attacks there.
Dong Manyuan, a Middle East affairs analyst at the China Institute of International Studies, said: "Stability in Syria is important for the situation in Xinjiang because a stable [Syrian] administration means it has the ability to fight terrorism and prevent its territory from becoming fertile ground [for Uygur fighters]."
Dong added that while Beijing had provided humanitarian help to rebuild Syria's infrastructure, it had refrained from direct military intervention.
Assad told Moscow's Sputnik news agency last year that he welcomed companies from Russia, China and Iran – the three countries he said had supported Syria during its destructive civil war – to help rebuild his country.
Xinhua reported that in January last year the Chinese government gave US$1 million to the World Health Organisation to support a project to provide health services to Syrian refugees and improve primary health care and outreach services in Syria.
This article appeared in the South China Morning Post print edition as: China aims to keep Uygurs out of Syria