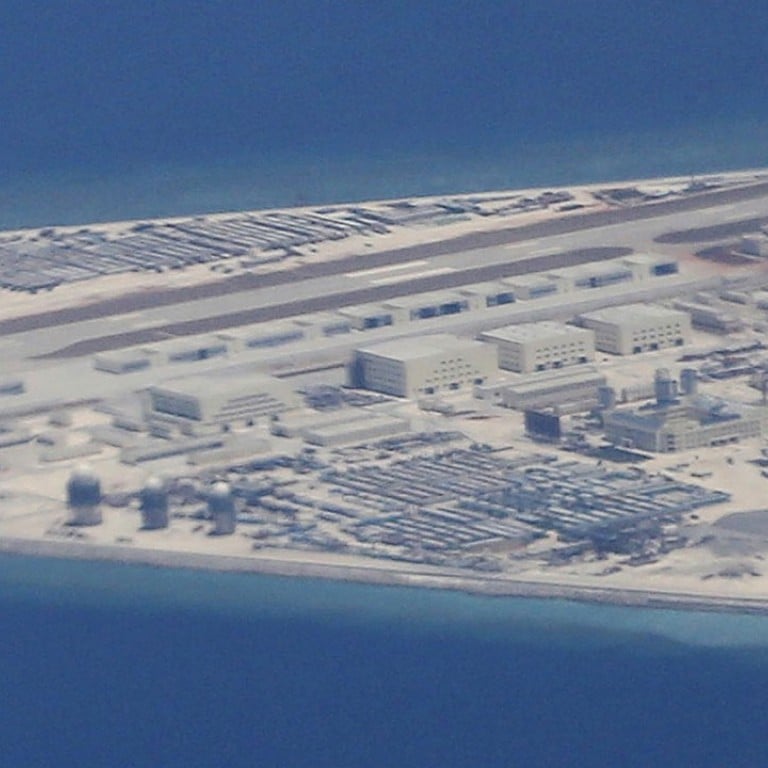 China has built seven new military bases in South China Sea, US navy commander says
Beijing's assertive territorial claims in disputed waterway is 'coordinated, methodical and strategic', Admiral Harry Harris says
The commander of the United States Pacific Command on Wednesday warned of China's growing military might, saying Beijing had unilaterally built seven new military bases in the South China Sea.
"China is attempting to assert de facto sovereignty over disputed maritime features by further militarising its man-made bases," Admiral Harry Harris said in a congressional hearing.
Harris told the House Armed Services Committee that the new facilities included "aircraft hangers, barracks facilities, radar facilities, weapon emplacements [and] 10,000-foot runways".
Beijing has overlapping territorial claims with Brunei, Malaysia, the Philippines, Vietnam and Taiwan in the South China Sea, a strategic waterway through which more than a third of all global trade passes.
Harris said he saw Beijing's assertive territorial claims in the East and South China seas as "coordinated, methodical and strategic, using their military and economic power to erode the free and open international order".
In the East China Sea, Chinese vessels have repeatedly intruded into Japanese waters around the Senkaku Islands in an attempt to undermine Tokyo's administration of the uninhabited islets.
Harris said the US alliance with Japan "has never been stronger" and that Washington's alliance with South Korea was "ironclad".
Harris, who is set to become the next US ambassador to Australia, also hailed the Washington-Canberra alliance, saying bilateral military ties were "terrific" and that Australia was "one of the keys to a rules-based international order".