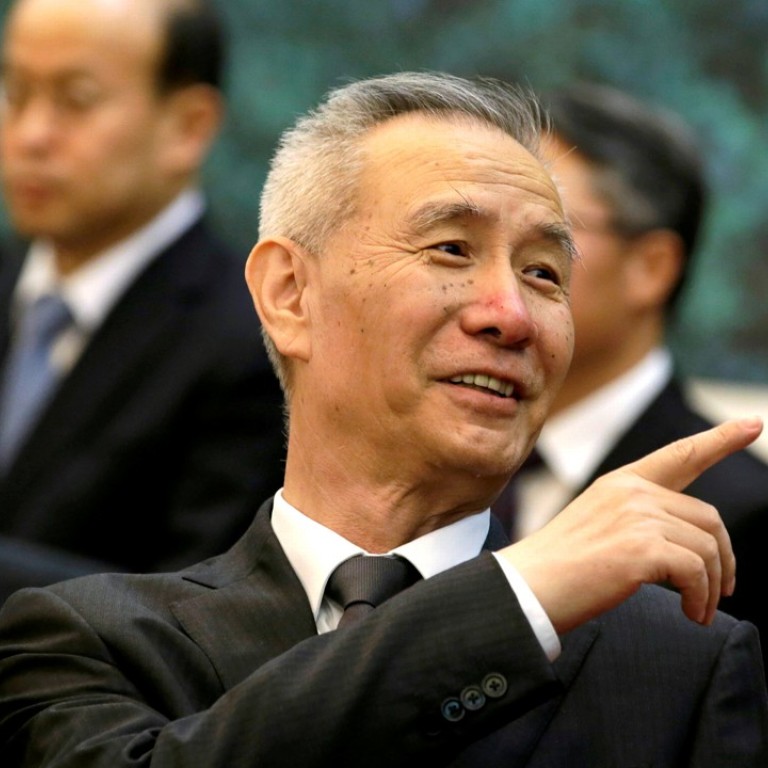 China's top economic aide Liu He heading to US in bid to defuse trade tensions
Politburo member is said to be making the trip to Washington next week
China is ramping up top-level engagement with the United States in a bid to defuse trade tensions by sending its most influential economic policymaker to Washington for talks.
Liu He, director of the Office of the Central Leading Group for Financial and Economic Affairs and President Xi Jinping's right-hand man on economic policy, will make the trip next week, US news website Axios reported on Friday.
Deputy chief of the leading group office Yang Weimin meanwhile told a forum in Hong Kong on Friday that a trade war between China and the US would be damaging for everyone, but he did not say whether Liu was heading to the US.
"As the world's biggest and second-biggest trade nations, both sides will be harmed in this fight, though the extent of the damage will be different," he said at the forum organised by the Our Hong Kong Foundation think tank.
"Hopefully we can reach a consensus through negotiation – and we should stick to negotiation and consultation. A trade war will not only hurt China, but the global economy as well."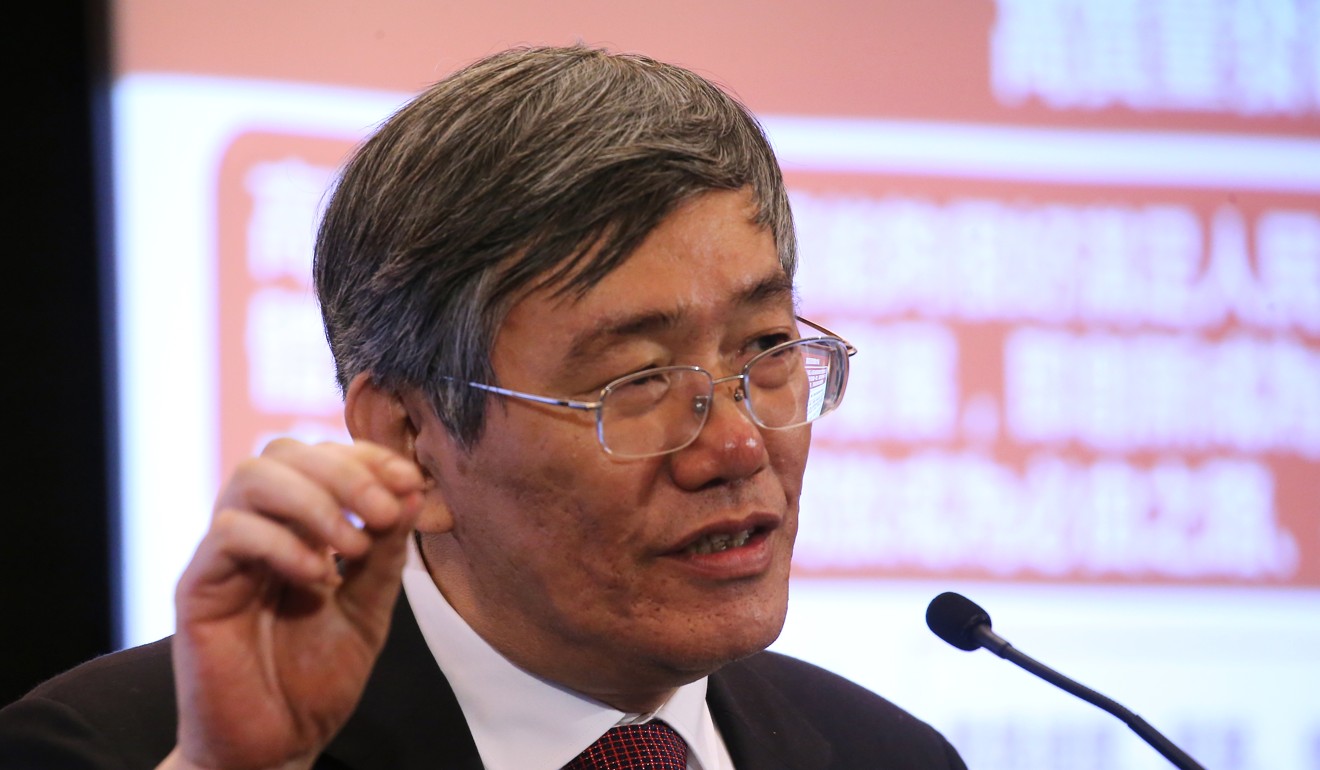 Liu will be the second Politburo member to visit Washington this month, after State Councillor Yang Jiechi's trip on February 8 and 9 – suggesting tackling trade disputes with the US is high on Beijing's agenda.
The Axios report, quoting unnamed sources, said Beijing intended to "get a clear message on exactly what the Trump administration wants" during the visit, and it was "looking to restart the comprehensive economic dialogue, but so far the Trump administration has not agreed".
The economic dialogue was suspended after its first round in Washington in July ended in stalemate. But after Yang's trip, the Chinese foreign ministry said both nations had agreed to hold the second round of talks "within this year, as early as possible".
"Both countries have kept close contact at all levels," foreign ministry spokesman Geng Shuang said at a regular press briefing on Friday in response to a question about Liu's trip, without confirming the visit.
US President Donald Trump has labelled China as one of America's major strategic rivals, along with Russia, on both economic and military fronts. It has ratcheted up criticism of Chinese trade practices and threatened to impose tough sanctions on products including aluminium, and is considering slapping global tariffs on steel that are largely aimed at China.
It is also mulling over actions to punish alleged Chinese intellectual property theft and forced technology transfers on foreign companies in exchange for market access.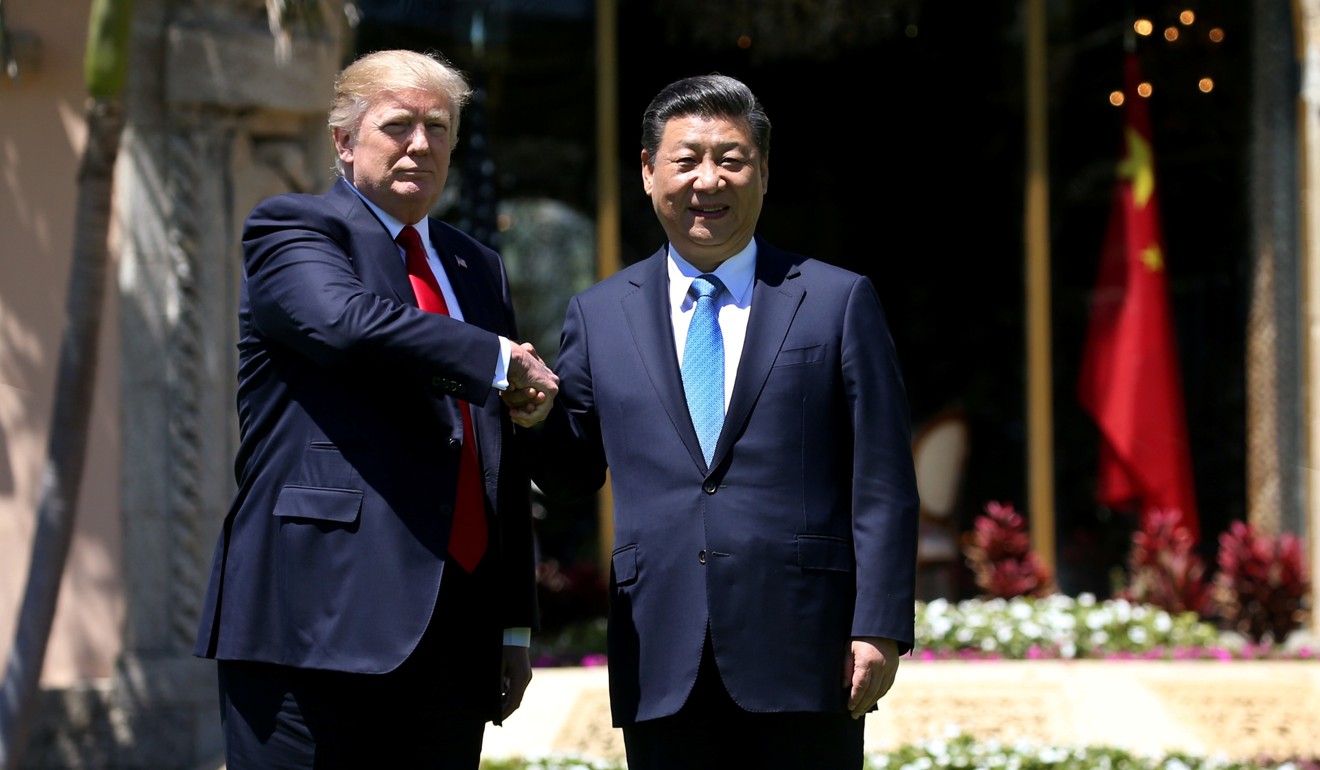 Lu Xiang, a US specialist with the Chinese Academy of Social Sciences, said Liu was expected to offer reassurance to American officials that China's economy would remain open and express Beijing's interest in joining Trump's US$1.2 trillion infrastructure plan.
"Communication is needed in the face of what is an unstable US government," Lu said. "Both sides need more consultation on macro policy coordination while trying to avoid further confrontation over trade."
Liu, who is widely regarded as the mastermind behind Xi's supply-side structural reform concept, is seen as a strong candidate to take up the job of vice-premier in charge of economic policy for the next five years. That and other appointments will be revealed during China's annual legislative session next month.
Wei Jianguo, former vice commerce minister, said the Trump administration had stepped up trade actions against China as tensions over the Korean peninsula eased.
"Further communication with Washington is needed to avoid misunderstandings," Wei said. "We do not want to see a trade war, which would shake the broader bilateral relationship."
Additional reporting by Nectar Gan and Catherine Wong
This article appeared in the South China Morning Post print edition as: Xi's economic point man heads to US to ease trade tensions